Table of contents
This article is part of Square's definitive guide on eCommerce best practices during the holidays. Explore the guide to learn how to curate a festive and stress-free shopping experience for your customers and stay competitive.
A crucial tactic for sellers looking to grow their customer base is taking advantage of the phenomenon of "FOMO," or Fear of Missing Out. By creating excitement around your brand, you can drive consumers to your eCommerce website or store, building brand loyalty and promoting word of mouth around your products.
The holiday season is an ideal time to gain their attention: According to Deloitte's 2019 Retail Holiday Survey, nearly 80 percent of shoppers are willing to try new retailers this season. To help channel holiday excitement into brand growth, here are six suggestions to elevate your business as a can't-miss destination.
1. Get promotional
By design, a promotion is only available for a defined time, which inherently creates FOMO. This tactic is expected to be a key driver this holiday season: 81 percent of consumers expect promotions to be the top influencer in their buying decision, according to Deloitte's survey. To entice customers to your brand, try limited-time discounts, free or reduced shipping on certain days, or buy-one-get-one deals.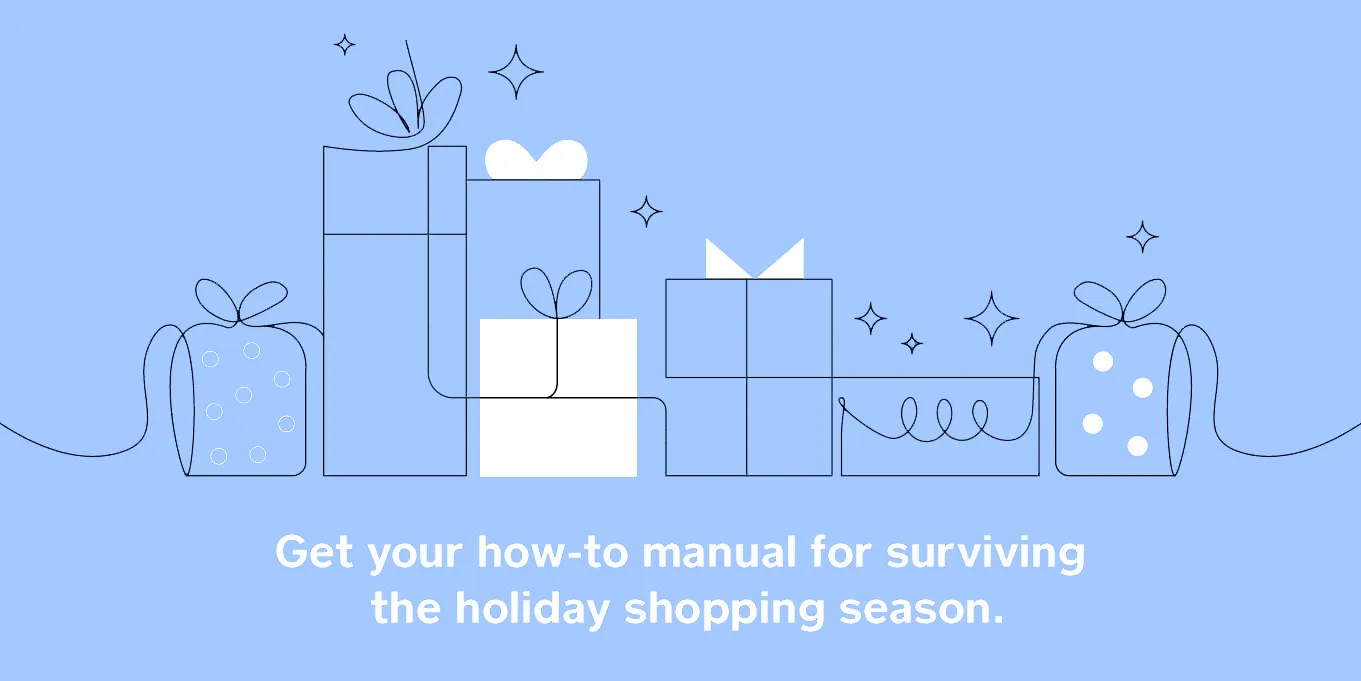 2. Create an element of surprise
To get shoppers to refresh your site, take a page from top shoe and streetwear sellers that have perfected the art of "the drop." These retailers offer new or limited-time merchandise at mystery intervals. Brick-and-mortar stores can do the same with a deal of the day, or even hour, keeping visitors wondering what's next.
Another tactic to keep shoppers excited is to include a code in your email marketing that doesn't reveal the promotional price until the customer uses it at checkout.
3. Offer limited-time or seasonal merchandise
Take advantage of holiday-themed FOMO when you stock seasonal specialties that have a short shelf life. Whether it's an exclusive dated item that's part of an annual collection, like gifts that evoke holiday iconography (snowmen, reindeer), or well-known scents that conjure nostalgia (gingerbread, spice), limited-edition merchandise drives impulse purchases. Stocking a restricted amount not only amps up the perceived need to buy now, but also ensures you won't be left with outdated inventory or succumb to clearance pricing come next year.
4. Create urgency with visual cues
A countdown clock or banner can convert casual visitors by urging them to take advantage of time-sensitive deals and promotions, like reduced shipping. According to a study by SalesCycle, eCommerce websites that included a countdown timer showed a 30 percent increase in click rates and a 200 percent increase in conversions compared to those that didn't. Use email messages to help drive traffic by letting shoppers know they have "just five hours left" to take advantage of an appealing deal. If you have a limited inventory of specific items, you can apply the same tactic using a product badge to show how many items are left.
5. Reward loyalty
One of the most influential currencies today is reputation, and your customers can help spread the FOMO among their own networks when you award special perks to your VIPs. This might include special shopping hours, deals, or even experiences, like a meet-up with a popular influencer, a fashion show or a cooking class — whatever is relevant to your brand.
Nurturing these brand loyalists will pay increased dividends — an Adobe Digital Index report found that it takes five new shoppers to deliver the same average revenue per visit as a repeat client.
6. Avoid seller FOMO
There is a lot of noise surrounding the shopping period that runs from Black Friday through Cyber Monday. If you're tempted to skip it, you could be missing out. According to the National Retail Federation, an estimated 165 million people shopped either in stores or online during this period in 2018, spending an average of $313. Make sure shoppers know all the ways to reach you — the same survey found that 89 million buyers used a multichannel strategy, outspending the single-channel shopper by nearly $100.
Pull out all the marketing stops with a social media blitz, promotional pricing, and even in-store events. FOMO can go both ways — and by being part of this holiday shopping rush, you can dodge your own version of missed opportunities.
Having the right tools is essential for minimizing holiday shopping season chaos. From inventory management to eCommerce solutions, Square has all the tools you need to start, run, and grow your business — whether you're selling in person, online, or both. And we've made all our tools to work together as one system, saving you time and money — and making decisions easier. Give yourself the gift of a unified business ecosystem and get started with Square today.