It's no surprise that bars do most of their business after 5 p.m. (excluding the "it's happy hour somewhere" clientele). 8 p.m. is the magic hour for the bars and restaurants using Square—that's when they rake in the most dough. In fact, the lion's share of Square-powered small businesses have a steady stream of customers throughout the evening and an average closing time of 6:25 p.m.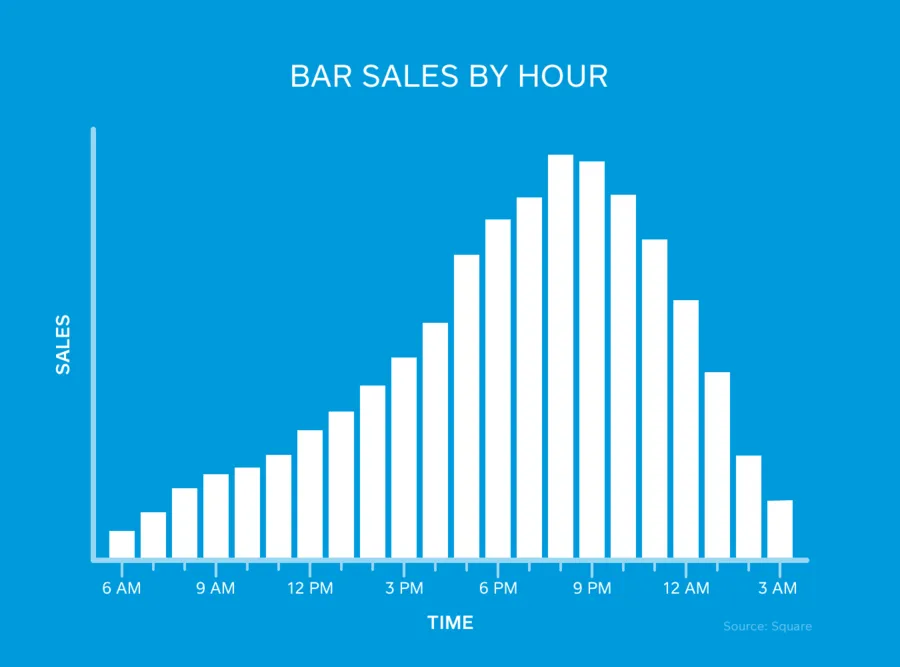 It makes little sense for accounting tools to set a rigid close of day at 5 p.m.
So to meet small businesses when they're selling, Square's tools now work on a Flexible Close of Day system. This allows merchants to set the time they want to close their books. Then, all the payments taken before that time get grouped together in a single transfer. (While the transfer can come 1-2 days later than our default schedule, it will make correlating daily sales a cinch).
Log in to your Square Dashboard and give it a whirl. And cheers to sales flowing into the night.
You can check out our Support Center for tips on how to set up a custom Close of Day time.
If you are a new bar owner, learn about what it takes to open a bar as well as tips on how manage the establishment.