We first launched Square Payroll last June, giving California business owners an all-in-one solution to handle their payroll and focus on their business. We then expanded to businesses in Florida and Texas in November, and today we're excited to serve sellers in five new states across the country: Alaska, Nevada, New Hampshire, South Dakota, and Tennessee. Square Payroll is now available to more than 30 percent of independent businesses in the U.S.
Everett Burbridge, of SoulFuel BBQ in Tennessee, has his hands full serving his customers 100–200 pounds of meat every day. Between two trucks and five barbecue smokers, plus his catering business, he doesn't have time to spend hours each week managing payroll.
"I've been with Square for years, and when I heard about Square Payroll I was so excited because I knew it was going to be simple," he says. "Getting my employees set up was even easier than setting up my menu."
Traditional payroll solutions are not built with a small business's needs in mind — in fact, more than 50 percent of sellers currently using Square Payroll did not have a previous payroll provider.
Designed for hourly and salaried employees, Square Payroll makes it easy for employees to onboard themselves and set up direct deposit in minutes. It also helps sellers avoid costly fines and penalties as a result of complex filing requirements. Square Payroll imports employee hours with integrated timecards and takes care of taxes and payments. The service also helps automate workers' compensation insurance and tracks employees' sick leave and time off, too. Square Payroll is open to all businesses, not just those processing credit cards with Square, and pricing is simple: $20 a month, plus $5 per employee paid that month.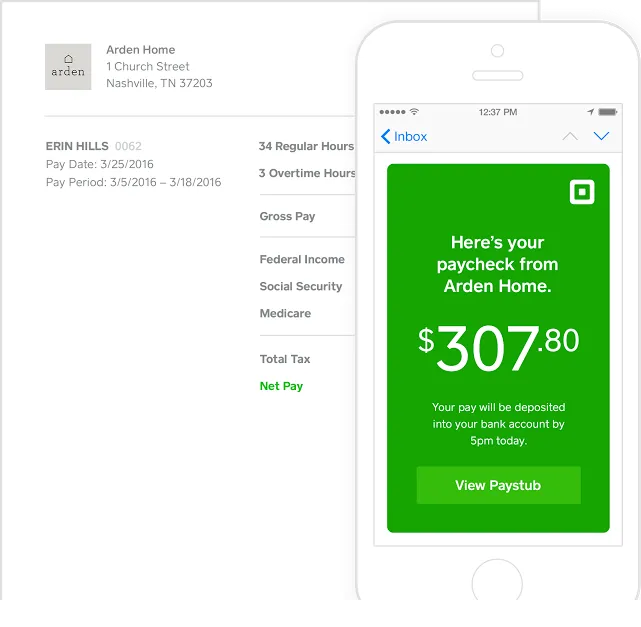 We're always looking to make financial services more inclusive and empower independent business owners like Everett with tools that help them grow. We're excited that Square Payroll is now available to businesses in eight states across the U.S. — and counting. Click here to learn more.
Related Articles
What Small Business Owners Need To Know About July Sales Tax
Small Business Tax Deadline Calendar Dates To Circle In Red
What You Can Do Today To Avoid A Tax Day Hangover Next Year