In the Oak Cliff neighborhood of Dallas, Texas, Clyde Greenhouse of Kessler Baking Studio bakes up delicious local treats like habanero brownies, hot chocolate cookies, and Oak Cliff Ranger cookies for his hungry customers. But he also spent hours every week manually writing checks, tracking his employees' schedules and pay, and dealing with Texas payroll taxes.
To make things a little easier for Kessler Baking Studio and the state's 390,000 small businesses, we're excited to bring Square Payroll to Texas. Square Payroll is a solution designed specifically for businesses with hourly employees. That's important considering there are nearly 6.4 million employees getting paid by the hour in Texas.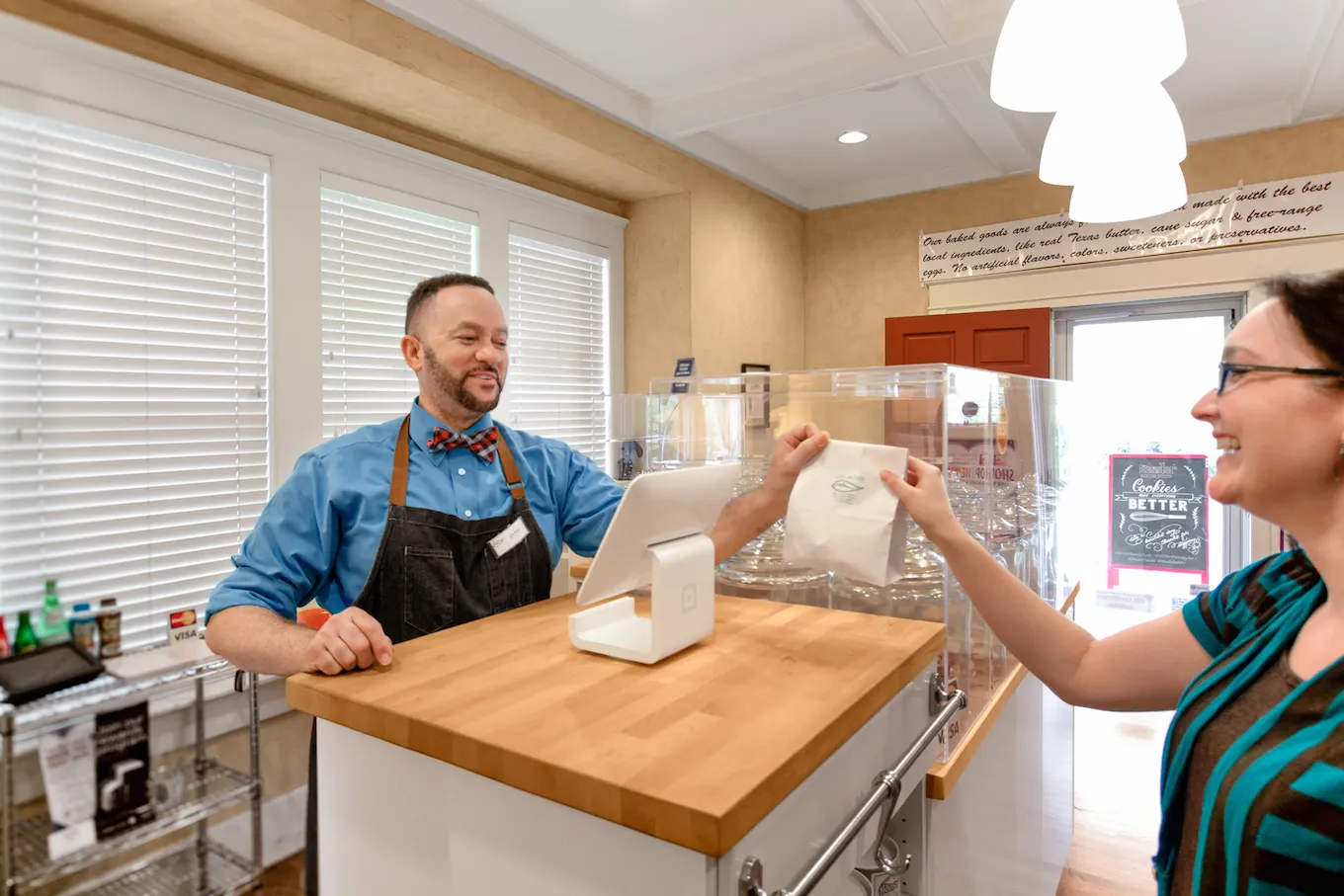 Small businesses often face complex filing requirements that may lead to fines and penalties, making payroll a costly hassle for businesses. Now Texas businesses can save time and money with Payroll, even if you're not processing payments with Square. Here's how:
Timecards are integrated: Hourly employees can easily clock in and out right from the register, and their hours are automatically imported into the system, including overtime.
Taxes and payments are taken care of: You don't have to sweat your federal and state payroll taxes. Payroll automatically handles the stuff you want to make sure you get right, like withholdings, payments, and filings for federal and Texas payroll taxes. We automatically calculate and pay out workers' compensation insurance and track your employees' sick leave and time off, too.
Easy setup: Onboarding is quick and simple for both you and your employees. And say goodbye to voided checks—employees can set up direct deposit and access their pay stubs online.
Affordable and transparent pricing: No need to call us for a quote or worry about what extra fees you'll pay. Our pricing is clear: $20 a month plus $5 per employee paid that month.
Open to all: Although we built Payroll with hourly employees in mind, it works just as well for salaried staff. And anyone can use Payroll, even if you're not processing payments with Square.
As Clyde said, "Before Square, I was tracking payroll manually and paying out my employees with paper checks. Now, all my employees clock in and out directly at the register, their hours are tracked automatically, and I can make sure they're paid out in minutes. It's saving me four to six hours of work every other week and my employees love it."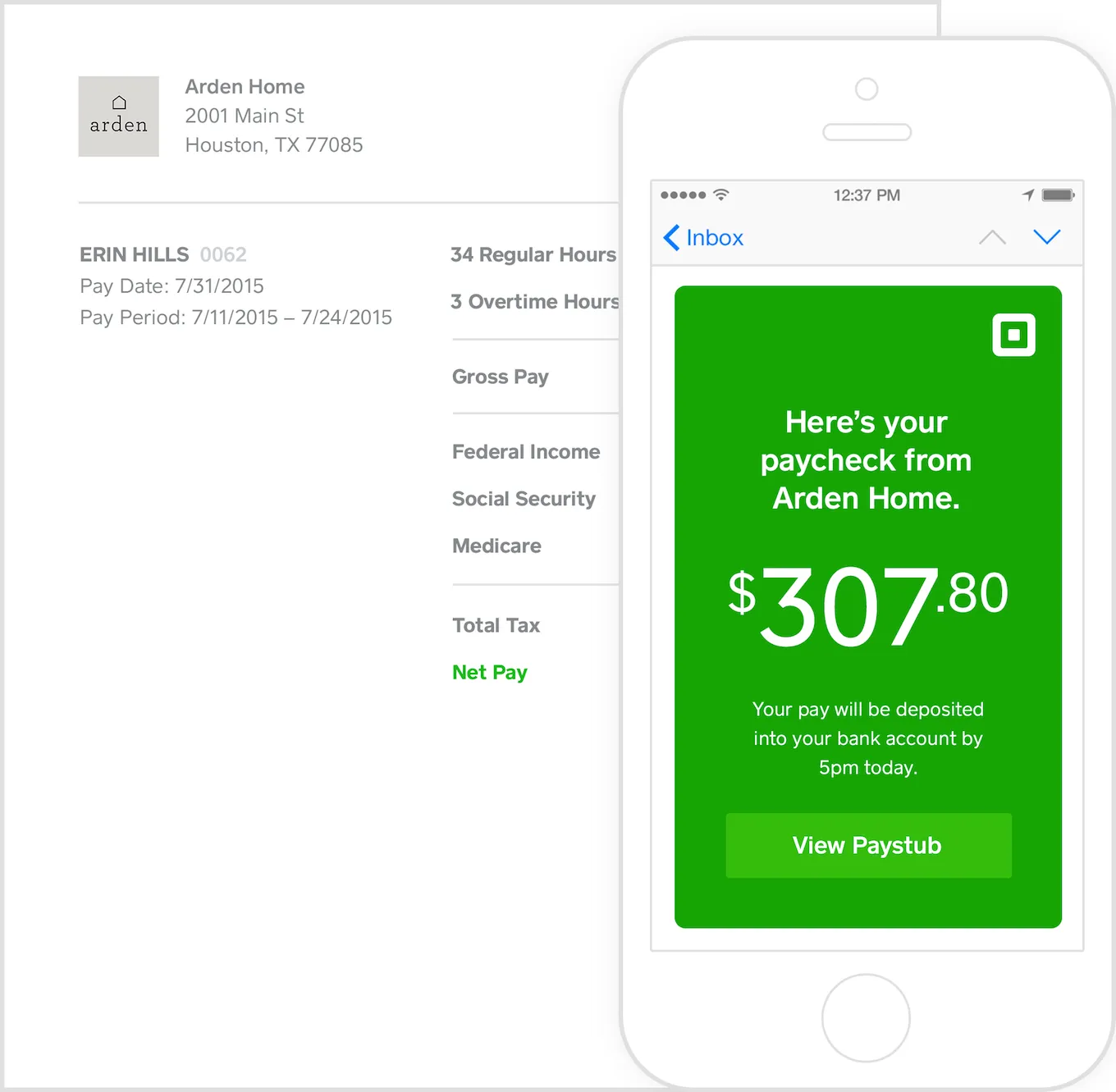 With Square Payroll now in Texas and California, the two largest states in the country, we're serving more than 20 percent of the U.S. population, and we're always looking to make financial services easier for more independent businesses. We've built tools to take the headache out of everything from accepting credit cards to getting capital and growing your business.
Now, if you're in Texas, you can cross another item off your list with Square Payroll. Click here to learn more.