Table of contents
The first "official" day of summer is just over one month away. For a small business, the start of summer can mean many things — an opportunity to run a sale, host an outdoor event, or generally revel in the nicer weather. But as the season changes, you'll also want to make sure your physical workplace is adequately prepared. Luckily, our friends over at Happy Inspector, a property inspection app, have a list of boxes you'll want to check before summer kicks into full gear. Read on for their tips.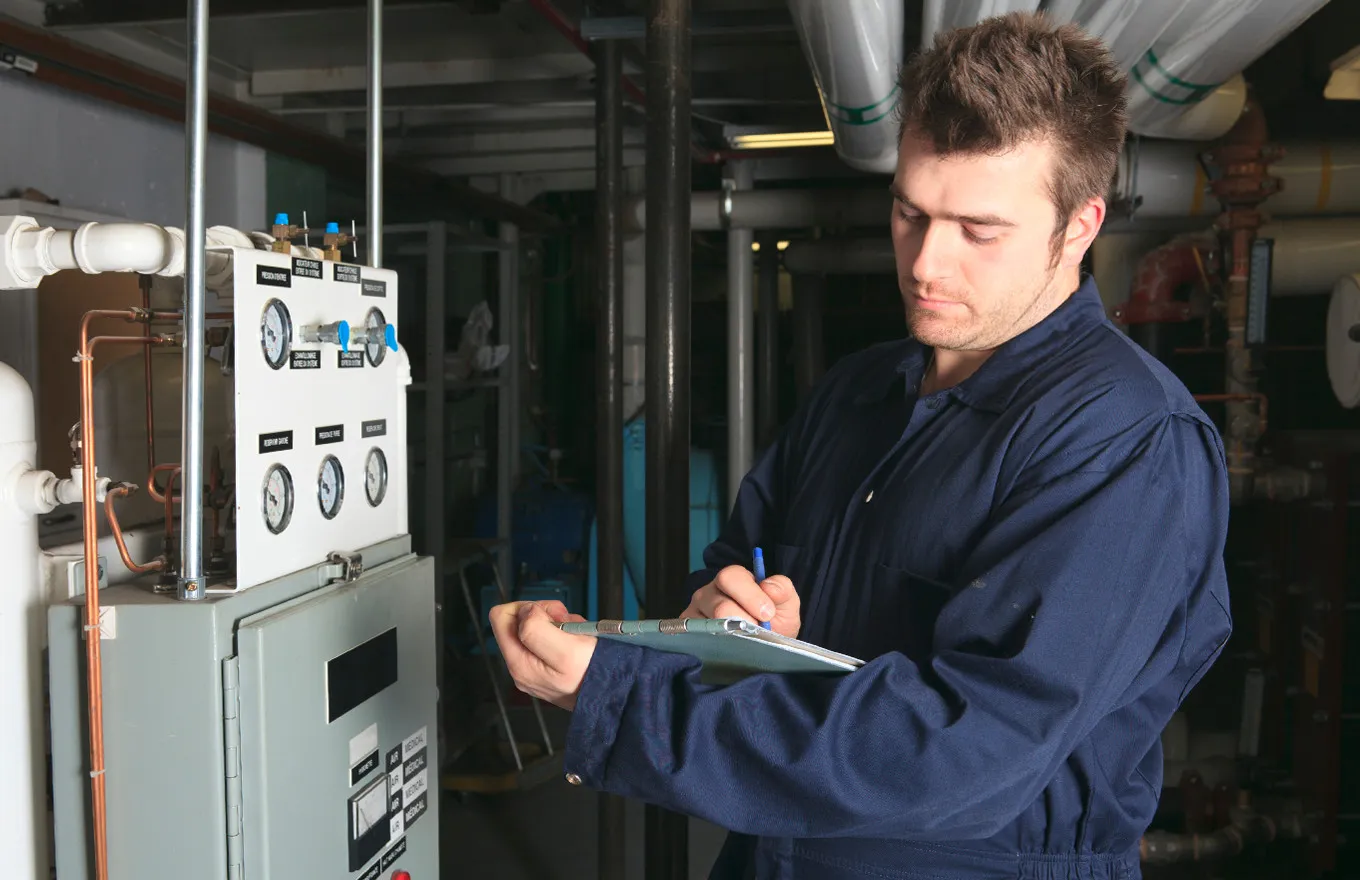 Here's a list of things you'll want a plan for:
Keep your employees happy.
Happy employees mean happy customers (and a better workplace environment in general). So if you live in a city that can reach sweltering temperatures, make sure you have everything in place to keep your space comfortable. Checking to make sure your air conditioning works is a no-brainer here (more tips on HVAC maintenance below), as is getting fans for particularly stuffy places (like the stock room). You should also do everything you can to encourage employees to hydrate during their shifts — either by bringing in a cooler or stocking your fridge (people seem to love that coconut water).
Keep your food happy (and safe).
If you sell perishable food, some things to consider:
Anti-sweat controls: Newer refrigeration equipment comes with heaters to prevent condensation on the glass. These heaters, which are relatively easy to install, can reduce the energy use of each cold case by 70 percent.
Refrigeration location: For energy savings, place refrigeration equipment away from warm exterior walls, windows, and other heat-producing equipment. Leave at least five inches of room behind the refrigerator for air to flow.
Energy-efficient incentives: Visit the Database of State Incentives for Renewables and Efficiency to find financing and incentives for energy-efficient refrigeration upgrades.
Clean up your heating, ventilation, and air conditioning (HVAC) system.
A clogged filter wreaks havoc on your HVAC. That's because dirty filters slow down air flow, wasting energy and making the system work harder to cool. Here's how to prevent that from happening:
Check your filter every month, especially during heavy-use months (winter and summer). If the filter looks dirty after a month, you need to change it. But regardless of how it looks, definitely change the filter every three months. A clean filter also keeps dust and dirt from building up in the system, which could lead to expensive maintenance and/or early system failure.
Once a year, have a professional technician clear the air conditioning to avoid backup.
Always make sure the area around the air conditioning unit is clear so the unit can pull in enough air.
Keep the pests out.
Changes in weather (and especially warmer temps) bring out the insects. Ants are probably the most common problem for food establishments, as they can enter through the tiniest cracks on the hunt for sweet, greasy, or protein-based foods. What's more, they leave an invisible pheromone trail for other ants to follow once they find a good food source (how nice of them). Here's how to keep them out this season:
Clean up spilled food and drinks immediately, and keep food stored tightly, especially if your business has a patio.
Rinse out cans before putting them in recycling bins.
Seal cracks around doors and windows.
Keep gutters and downspouts clean.
We hope these tips help you keep business running smoothly this summer. Happy summer selling.
Related articles
What You Can Do Today to Avoid a Tax Day Hangover Next Year
Seasonal Business?How to Hit the Ground Running This Summer
Introducing Square POS Kits for Coffee Shops, Restaurants, and Retail Stores
Understanding Restuarant Safety Regulations and Best Practices