The beauty industry has officially ushered in a new era, and self-care reigns supreme. In response to the treat-yo-self culture, Square data confirms that consumers are spending more than ever on beauty services, from lash perms to wrinkle reducers.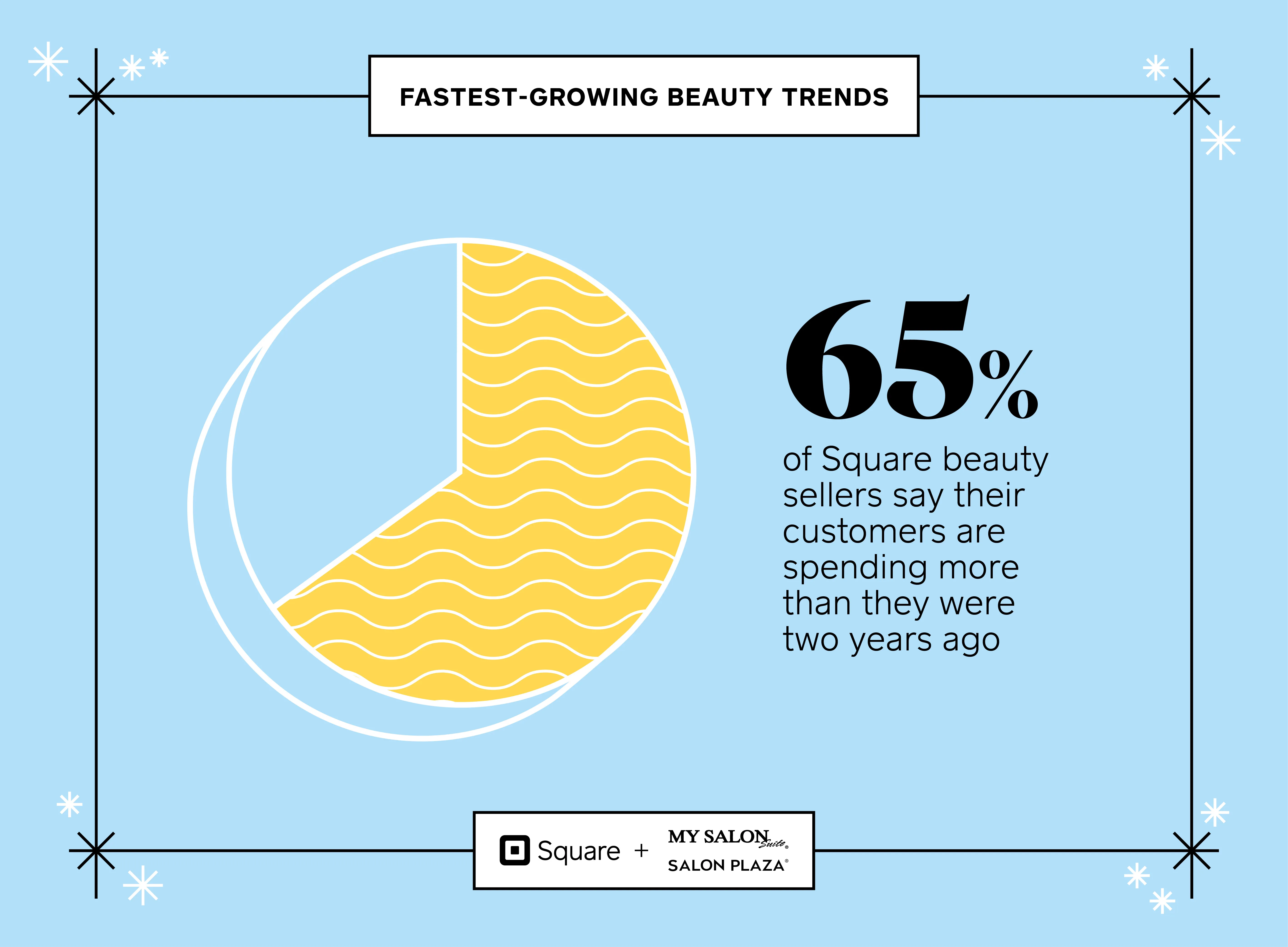 Based on a Square seller survey from more than 8,000 small business owners, 2019.
We analyzed Square U.S. payment data, business owner and consumer sentiment, and insight from Square partner Suite Management Franchising (owner of Salon Plaza and My Salon Suite) to uncover the fastest-growing beauty trends across hair, nails, lashes, esthetics, and men's grooming. Our findings depict an overarching consumer desire for specialized techniques that result in lower-maintenance looks, with price points to match.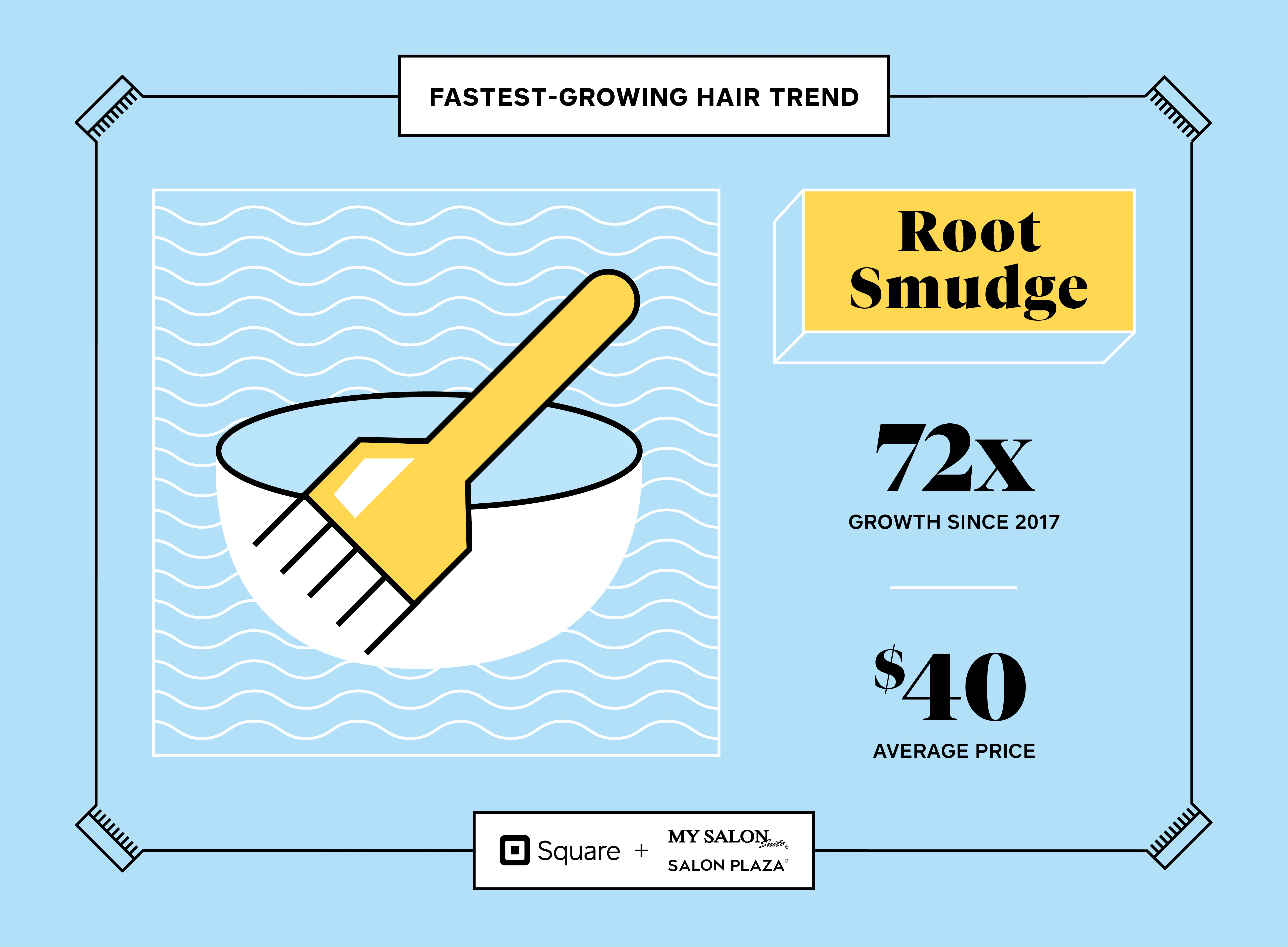 Root smudge, also known as smudge root or root shadowing, is a hair-coloring technique that enhances and lightens the root area, creating a blended effect, similar to ombre or balayage techniques. According to Square payments data, root smudges are currently most popular in Round Rock, Texas.
Alison Valsamis, owner of Braided and Blonde in Fairfield County, Connecticut, isn't surprised with the root smudge trend. While root smudging recently became a popular term on social media, the technique itself has existed for years. Until recently, it wasn't considered a separate service, which is what created the increase in demand.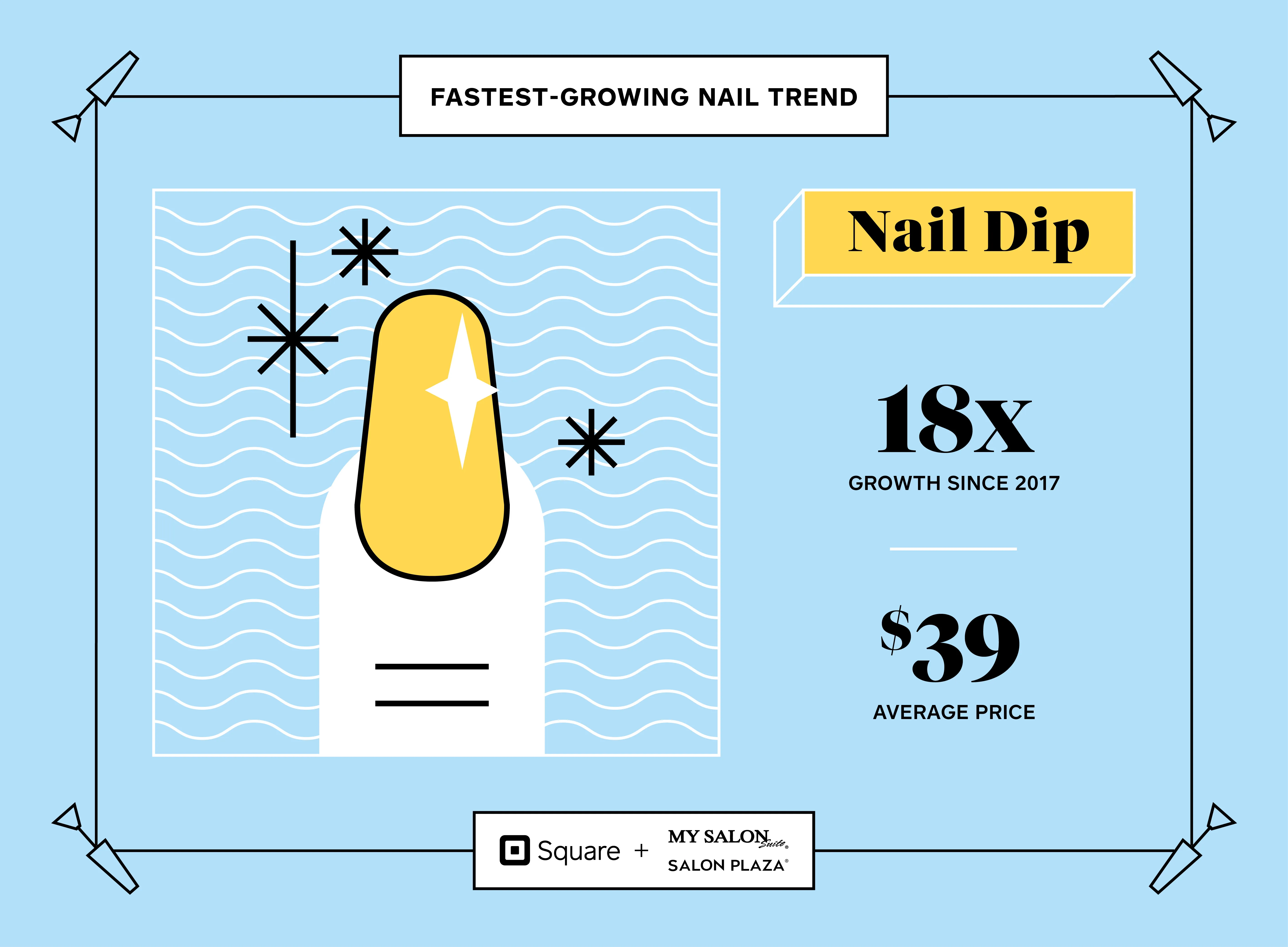 Nail dip is a thicker and longer-lasting alternative to gel polish, ideal for the low-maintenance client. Dip can last up to three to four weeks, while gel polish only lasts up to two weeks. Nail dip is currently most popular in Coral Gables, Florida.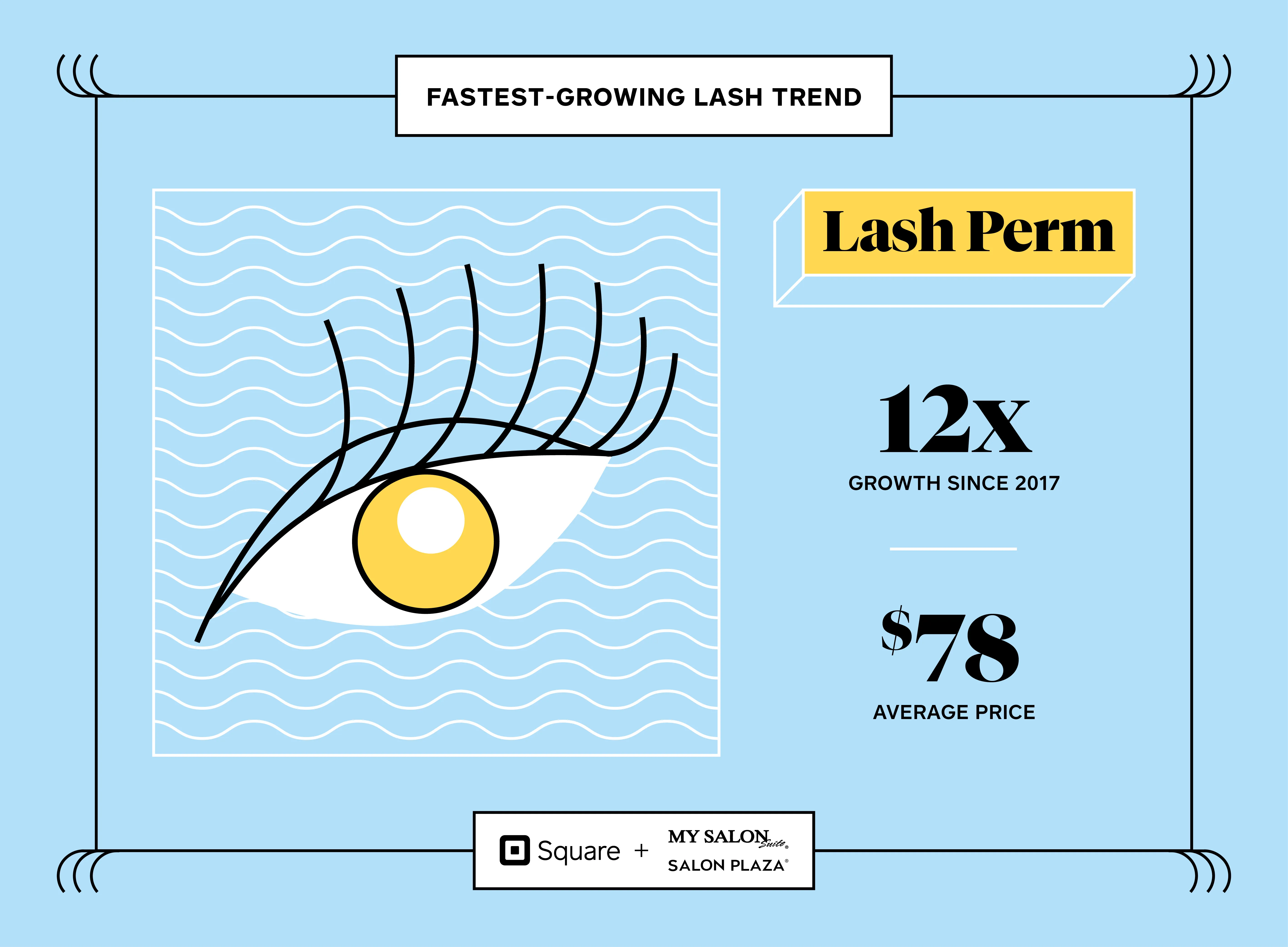 Lash perms are a lower-maintenance alternative to lash extensions. The perms curve and lift the natural lashes, and can last up to eight weeks, depending on natural lash growth. Lash perms are currently most popular in San Diego, California.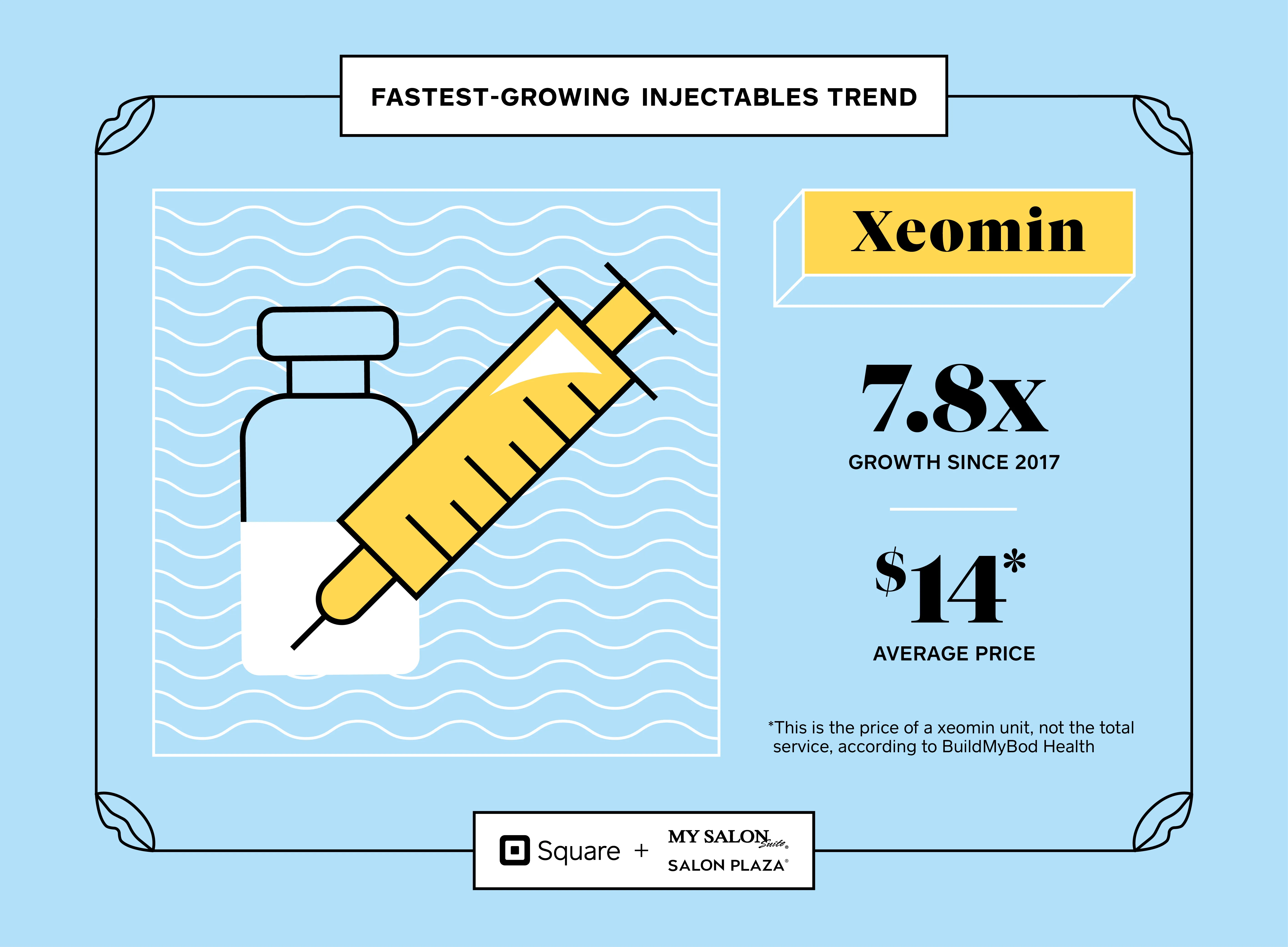 Xeomin is a Botox alternative, a facial injection used for the temporary treatment of moderate to severe wrinkles, and, according to Square data, most popular in Mill Valley, CA. Dr. Jonathan Kaplan, owner of Pacific Heights Plastic Surgery, says that while injectables were previously considered taboo, that reputation has started to fade. He regularly sees his patients proudly sharing their appointments on social media. (Xeomin pricing data source: BuildMyBod Health).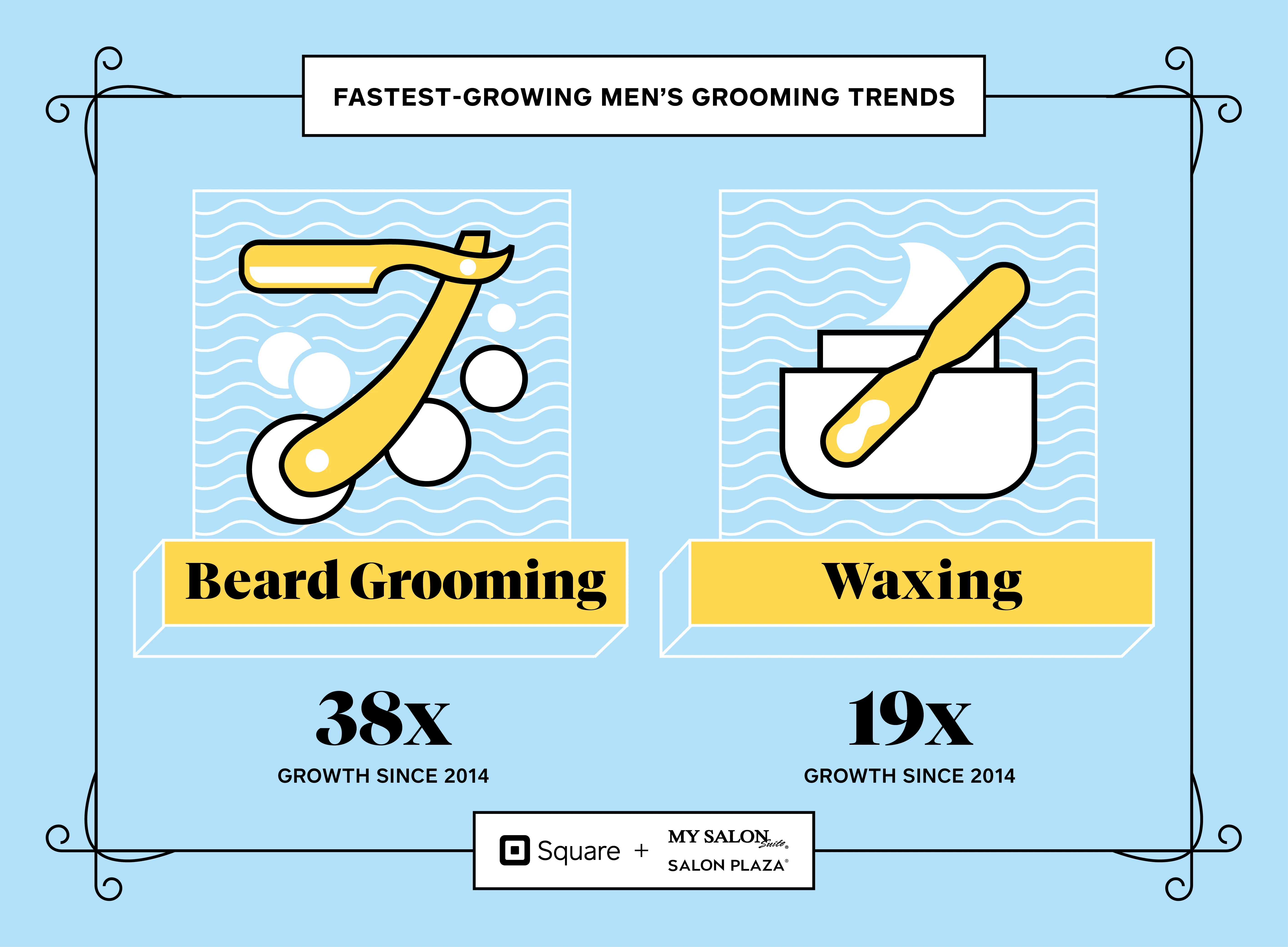 Fifty-six percent of Square beauty sellers report an increase in male customers seeking grooming services. The three most popular men's waxing services include nose, back, and ear waxing. Meanwhile, the rise of beard shaping, straight razor shaves, and hot towel services are fueling the longtime craft of barbers.