Table of contents
In 1910, a family bakery opened in Hoboken, New Jersey. Today, over 100 years later, that same bakery is an international brand and the head baker and CEO, Buddy, is a household name.
For Buddy, it all started back in 1964 when his family purchased the bakery from the original owner. Quickly they became a local sensation. Years later, after Buddy took over the bakery he grew up in, he and Carlo's shot to fame with the premiere of the show Cake Boss.
The combination of Buddy's no-nonsense attitude and undeniable skill was the perfect recipe for success. Today, the business has grown to more than 15 locations, each one with a line out the door.
With that rapid expansion came the need to modernize and streamline operations to ensure that it could continue to provide a memorable customer experience for every person that visited one of their bakeries.
Carlo's Bakery began the process by looking for a payment processor that could handle the large volume of payments it was now processing daily — and one that could aid in further expansion. Carlo's Bakery found us, and together we've partnered to enhance the experience for customers and employees alike.
Here are five ways that Carlo's Bakery has worked with Square to change its business:
Moving more customers through lines
Lines are nothing new to Carlo's. In fact, it's rare to arrive at a location and not find a line. While long lines are a signifier that a business is in high demand, if you can't move them quickly enough you could be leaving money on the table.
After implementing Square Point of Sale and Square hardware, Carlo's Bakery increased its line speed and the number of transactions it was able to process in a day, which in turn increased overall daily revenue. A faster-moving back end —paired with faster swipe and chip processing — allowed Carlo's to be more efficient with transactions and move customers through lines faster.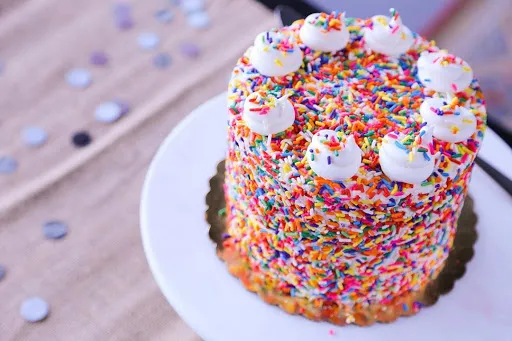 Keeping customers coming back for more
Carlo's Bakery wanted to make sure that every new customer they served turned into one who came in again and again. After all, it's less expensive to keep a customer than acquire a new one. And they wanted to reward regular customers who were loyal to the brand.
"Prior to Square we had no loyalty program in place. We understood how important loyalty was and were excited to roll out a simple program that customers could get excited for. We wanted our customers to be more brand-loyal to us, by having a straightforward enrollment process where customers can enroll in a matter of seconds versus minutes with other traditional loyalty programs. "
In addition, they wanted a way to track how loyalty customers act and spend in comparison to their non-loyalty customers, which they are able to do with Square Loyalty.
Since adding a loyalty option, Carlo's has seen an 8 percent increase in monthly transactions that they credit to loyalty transactions.
Listening to customers
Carlo's cares about their customers and wants to hear what they have to say. In-person feedback is valuable, but Carlo's wanted to provide their customers with a way to give feedback that they could track and pull trends from.
To keep a pulse on customer experience, Carlo's utilizes Square's receipt feedback to make sure they are hearing directly from their customers.
Catering to employees
In addition to caring deeply about their customers' experience, Carlo's cares a great deal about their employees' experience.
With Square Team Management tools, Carlo's is able to make sure their employees are onboarded easily and motivated to do their jobs.
Training and onboarding new employees can be time consuming, but with Square Carlo's is able to get employees up to speed quickly. With the individual PIN number feature they can track individual employee progress and sales.
"We are thankful for the integration with our scheduling platform that has lead us as a team to create a better, organized, more educated management staff in our company. We value being able to track our individual employee sales as it creates a way for us to incentivize and motivate staff members to achieve unit goals. "
From front-end to back-end
In addition to streamlining their customer-facing processes, Square has allowed Carlo's to streamline their back-end business operations.
Through Square's Dashboard, Carlo's is able to view live sales and product data. This analysis of customer-spending data has allowed Carlo's to optimize customer spending per visit and customize product menu mix at each location, enabling them to fine-tune their customer experience.
Switching to Square improved even small things, like order tickets, which were previously handwritten and hard to track.
Another large pain point for Carlo's — one that many large-scale operation businesses share — is that their technology was not reliable. With Square's offline mode, Carlo's is confident that, no matter what, it will be able to process payments and never miss out on making a sale.
With Square, Carlo's is able to manage all of the aspects of their business through one centralized system. This gives them a holistic understanding of their business that they can use to be more efficient and, most importantly, create a better experience for their customers.