Coffee shops all over the world are now taking care of business with Square's POS software. To shine the spotlight internationally, we've been sharing conversations between Jordan Michelman, cofounder and senior editor of coffee news site Sprudge.com, and the owners of some of the planet's most interesting and progressive cafes.
On the docket today is a Q&A with Nicola Peacock, owner of the Perky Peacock in the city of York, England. Nicola caught our attention at the 2015 U.K. Barista Championship, where she competed as one of the 20 best baristas in the country. She owns two cafes in York, but her mainstay is like no other — it's housed in a 14th-century river tower that used to be a morgue. Here's the convo:
Michelman: How did the Perky Peacock come to be?
Peacock: Before the Perky Peacock, I had a coffee cart, which was essentially a little smart car with an espresso machine in the back. I really enjoyed doing that — but I didn't like it so much when it rained. I used to stop by the Tower a lot — it was my best little stop with the car. At the time, the Tower was empty. I was curious about it, so I started putting letters on the door inquiring about the space. I eventually heard back from the guy who owned it. It turned out the lease was for the tower and also a mooring for a boat, except he was the only one who was using it for that purpose. So after a bit of negotiation, we split the lease. He kept the mooring and I got the Tower itself for a shop.
Tell me more about the Tower. What's it like to do business inside such an old place?
The Tower was built in the 1300s. It was originally a toll tower on a river. There was a chain that went across — and if you wanted to go into the city to sell goods, you'd have to pay there. After that it was a morgue. If bodies were found in the river, they would put them in there. If you lost somebody, you'd go and look for them there. I've often been asked if it's haunted, but I haven't seen any ghosts.
With regards to working in it now, it's actually brilliant. It's a round tower, which creates a different atmosphere. All the customers are always talking and looking around — the roof is spectacular.
It is somewhat of a complicated building to have a coffee shop in, because it is a "scheduled ancient monument." Which means you can't make any changes to anything. Our entire counter is not fixed to the walls, it's just built into the space. There's also no running water in the Tower, which is quite strange for a coffee shop. But having come from a cart, I was used to setting up water pumps. So we bring in all our water, and we take out all our waste water as well. It's a bit of hard work but well worth it to be in such an amazing building.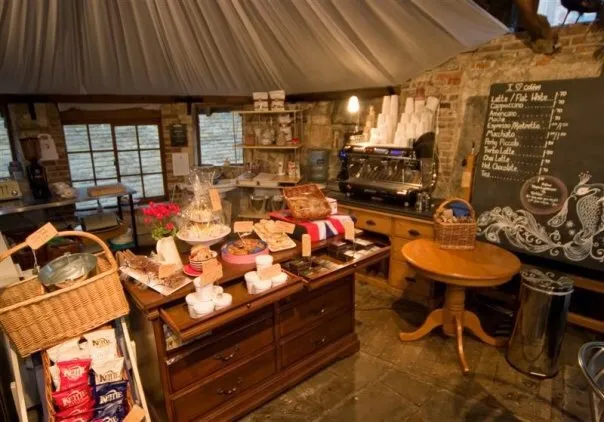 What's your neighborhood like?
York is just a great city to be in. It's more relaxed than London and is quite small, so you tend to see the same people and get to know them, which is quite nice. Also, the Tower is part of the city walls. There are lots of little historic buildings like the Tower that you can walk around and see. It's a nice neighborhood atmosphere, but you also get a lot of tourists. I'd highly recommend York as a place to visit.
What's the coffee scene like in York?
Great, actually. When I opened in 2009, there was another shop called Harlequins that did specialty coffee, and they were the only other place. And now since I've opened, there's probably four or five other places where you can go and have coffee, so if you want to do a little specialty coffee tour, it's a nice place to come and do that.
How does Square help you run your business?
It's great to be able to track things. Having Square means all the data is at your fingertips. We used to use a lot of spreadsheets, and now it's easier for the staff to just see how things are going. So it's been good from that point of view. It's also great for looking at food sales and drink sales. You can see which products are selling. I also think that having an iPad on the counter frees up room to sell more cake. It's definitely better than an old-school till — that's for sure!
How do you source your items?
We have our own bakery — my mom runs it — so everything we source is local, and she does the baking on their farm. We try and keep our money local. Our sandwich ingredients use independent butchers and things like that.
What do you think is the most enjoyable part of owning your own business?
I quite like it when people ask me what I do, and I get to say, "I have a coffee shop." I like that so much better than saying, "I work in an office," which is what I used to say. I think good feedback is the most important part of it — it's nice when people say they like the cakes and the coffees.
What's the hardest part?
There's always something to do, and always something you could be doing better. So I guess at first the hardest part was the constant-ness. I've been doing this for five or six years, and now I can go on holiday, which I couldn't do for years. My staff is brilliant. I'm in a position now where it's nowhere near as hard as it used to be. Now I think the hardest part is to keep pushing. I don't want to be doing the same thing I'm doing now in the next two or three years.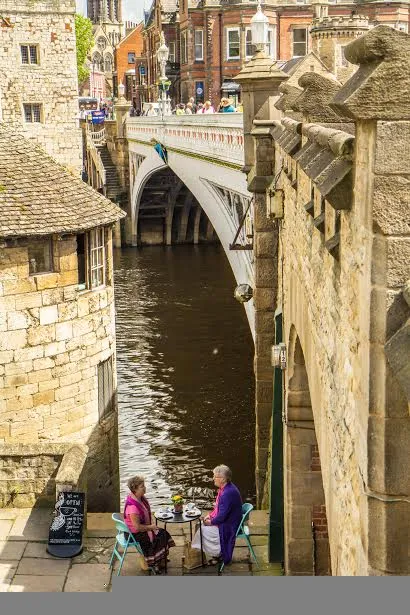 Learn more about how Square Point of Sale can help you run your business in any corner of the globe.