Adventurous eater? Let us introduce you to Don Bugito. The San Francisco–based business sells edible bugs. As in bugs you can eat. And it's part of a growing movement of "entopreneurs" who are on a mission to get Americans to eat more of them.
The United Nations is on this train too, touting bugs as an excellent nutritional source that can be produced with a lot less land, water, and food than other sources of animal protein, like cattle. It's not a totally foreign concept either — around 2 billion people worldwide already eat insects as part of their diet, according to a 2013 report by the UN Food and Agriculture Organization.
If Don Bugito's growth over the last couple of years is any indication, bug-eating is starting to catch on in San Francisco. The company started by selling edible insects (via Square) out of a food truck and now has expanded its operation to include packaged bug snacks.
We caught up with Don Bugito owner Monica Martinez to learn all about the business of bugs.
Square: How did Don Bugito start out?
Martinez: I wanted to open a dialogue in this country about eating insects — they're a great, environmentally friendly protein source. I went to the organization La Cocina in San Francisco, which is a kitchen incubator that helps female entrepreneurs start and grow businesses. I talked to them and they were like, "you want to do what?"
How did you convince them it was a good idea?
I cooked some insects for them and they loved it. They asked me what I wanted to do next. I told them I wanted to start a food truck that sells edible insects. They raised their eyebrows but said, "okay, go write a business plan." I'd never written a business plan in my life. But I submitted one to them and they accepted the project.
How have things been going?
I first started selling at street food markets like Off the Grid. People responded amazingly — they were always ready to try the food. We regularly sold out. We now do catering events and have started prepackaging insects to sell. So now Don Bugito is also a packaged snack product.
What type of insects do you cook and sell?
We use farmed crickets, mealworms, and superworms — which are not worms, really they're the larvae of a beetle. We're one of a few companies in the market working with whole insects.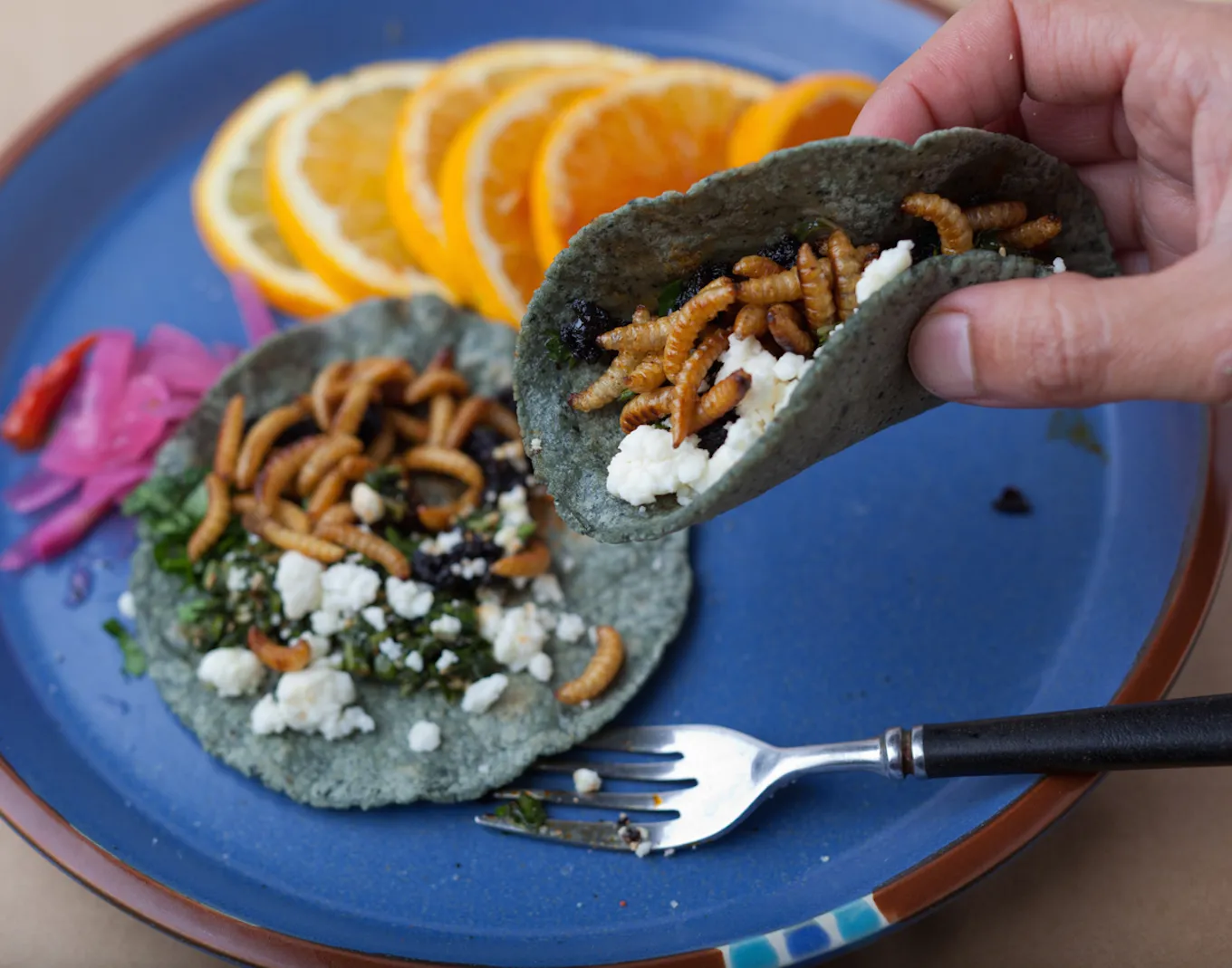 What do they taste like?
They all taste different. Some are nutty like almonds or corn nuts. Others taste like bran or corn. We complement the crickets with pumpkin seeds and seasonings. The larvae taste like pork loins. They're very fatty. People put those in tacos.
I'm sure you had to do a lot of customer education about the concept of eating insects.
Eating insects isn't a new idea. Don Bugito was inspired by Mexican cuisine — pre-Hispanic, pre-Colombian Mexican cuisine. At that time, the American continent didn't have any cows — they were just using protein from ducks, deer, and insects. So we're not inventing anything new, we're just reinventing what's been done before. We call Don Bugito a "pre-Hispanic snackeria."
How do you deal with the "ew!" factor with your customers?
We really try to make it a good experience, and answer any questions people have. In general, people respond well because all our flavors and texture are right and taste really good. People are usually surprised and say, "wow, this doesn't taste like a bug."
Are there health benefits to eating insects?
That's the amazing part. They are packed with protein, amino acids, and the good fat. The insects I sell have roughly the same amount of protein per serving as beef, but without the environmental impact.
Why are they so environmentally friendly?
They take no space to raise — you can farm hundreds of them in a small area (they like to be very close to each other). And they don't require very much water at all, which is great because of the drought in California.
How has your business grown over the last couple of years?
It was just me when we started out a few years ago. Now I have three employees. We used to only produce one pound of insects a month and now we produce 20 to 40 a week of each. We've gotten a lot of good press, so that has helped a lot.
For people who are new to tasting insects, what do you recommend they taste first?
Our chocolate-covered crickets. They're like rice crispy treats covered with really good chocolate.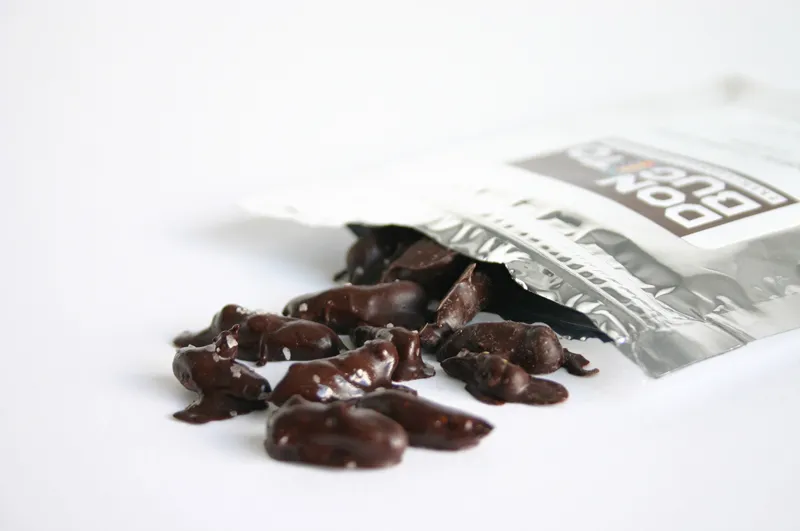 If you're ever in San Francisco, be sure to check out Don Bugito.
And for more Square seller stories like this one, sign up for Town Square News.