Minneapolis' Hot Indian Foods is on fire. What started as a food truck has quickly expanded into a brick-and-mortar spot at Midtown Global Market and now a coveted location inside Target Field. We caught up with founder Amol Dixit to learn how he's been so successful at expansion — and building a brand.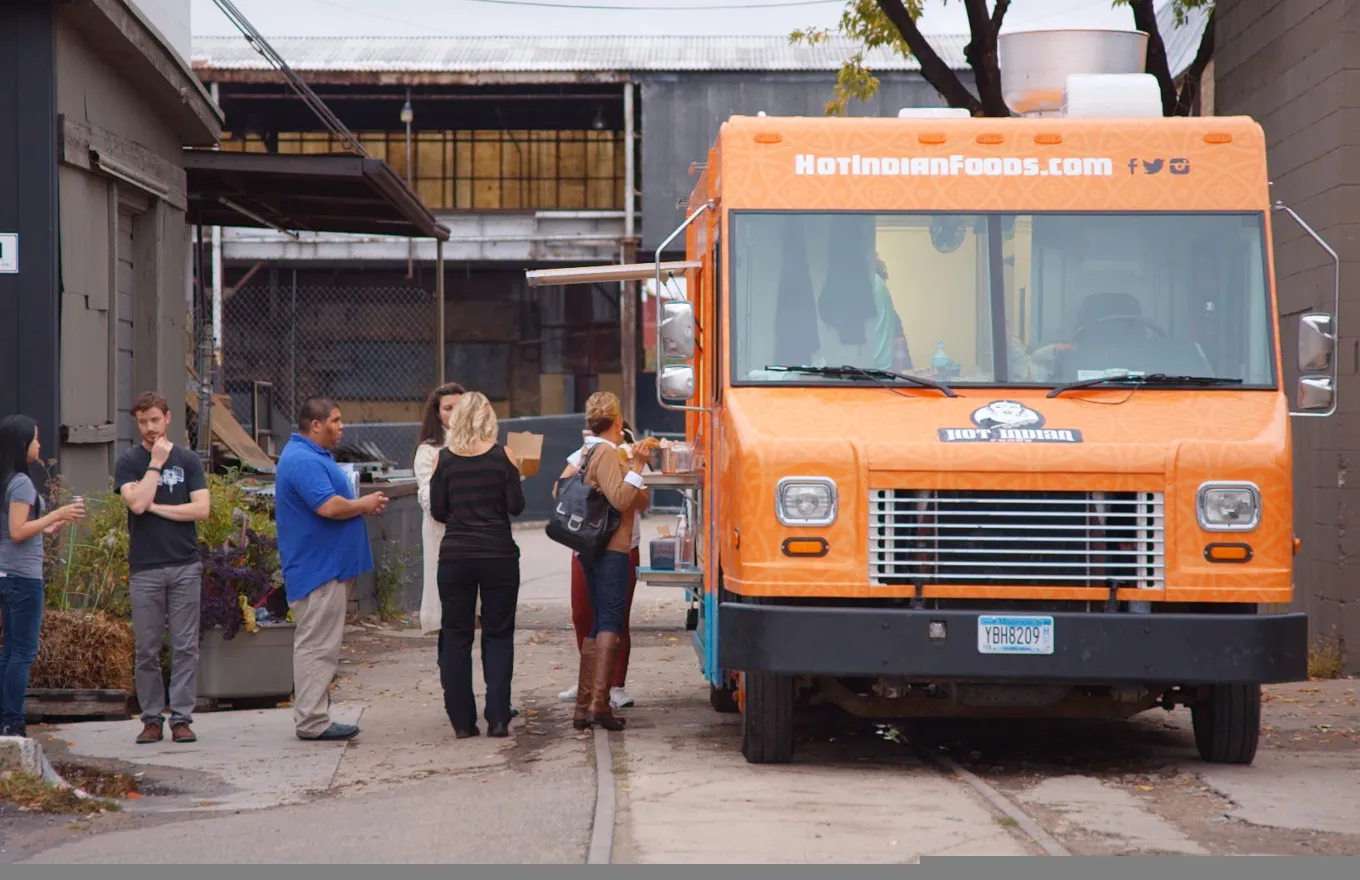 Square: How did Hot Indian Foods start out?
Amol: I spent 15 years working in the corporate world at General Mills, doing marketing and corporate strategy. When I was let go in 2012, I decided I wanted to do something completely different. I saw a huge opportunity in Indian food — in making it more accessible and approachable for a broader mainstream audience. We launched the food truck in 2013, really as a lab to find out how people responded to what we were offering.
What do you mean by a "lab"?
I wanted to see where the growth opportunity was. Originally, I thought that it would be in the packaged foods industry, because that's the world I had come from. But when we started the food truck, I saw that people were really responding to the freshness and the vibrant flavors, which is really hard to replicate in packaged food. So I started to think that the growth opportunity was actually in restaurants. No one is really doing high-quality, quick-service Indian food on a national level. It's only a matter of time — and why can't I be the one?
How did you approach learning about brick-and-mortar restaurants?
I went and worked at Chipotle for two months. I learned a ton about what that model is about. They have the operational side down pat. They know how to set up the assembly line, how to staff it, and what the flow should be. They make everything fresh every day, so I watched how they did that. Questions like: How many people do you need at 7 a.m. so you can open at 11 and have all the food ready?
And have you applied those learnings to your Global Midtown Market location?
Definitely. Our goal is to have a smooth-moving assembly line and give people the right amount of options. But it's all about figuring out the right level of customization. How do you give people options without intimidating and overwhelming them? How many fillings should you have? Or chutneys?
What's the sweet spot?
We're still working on figuring that out. I think in general, it's best to keep things simple. To not overwhelm people with options. We've realized that there should only be two formats — an Indurrito (Indian Burrito) and a Rice Bowl. For fillings, five feels like the right number. The stuff at the end of the assembly line is the toughest — things like the chutneys. You want to be able to answer people's questions quickly without bogging down the entire line.
Congrats on your new location in Target Field. How have things been going there so far?
I see it as a marketing vehicle. The local food press has been talking a lot about all the new food offerings at Target Field, and we've gotten a lot of good mentions. We see people coming by just because of those articles — even to the food truck and the Global Midtown Market space. The exposure is important for a small, young business like ours.
It seems that your strategy of taking baby steps, and always learning along the way, has really paid off.
It has. The food truck was a great lab to find out what resonated in terms of our core product. We did the food truck consciously for that reason. The Midtown Global Market has ended up being perfect for that reason as well. And Target Field has been great for getting our name out there.
Aside from the operational side of things, what else did you learn from Chipotle?
I think what really separates them from other quick-service brands is their people development culture. They don't do franchising — everything's company-owned. I think that has a huge positive effect on the culture. If you demonstrate that you're a rock star, you have opportunities to grow and advance. Maybe you become the manager of a location, or even go down the corporate path. They really invest in their people.
Is that a model you're emulating as Hot Indian Foods grows?
I hope to be in a position where I can offer that opportunity. I want to keep my team members motivated. Everyone is cross-trained — they staff the Midtown Global Market and at the food truck. I'm absolutely hoping that one of my current team members can be a general manager at the next location. I want to create a culture where if people work hard, they're rewarded.
Do you apply any of your learnings from General Mills to Hot Indian Foods?
General Mills puts a lot of emphasis on advancement and training. So at Hot Indian, I do performance reviews, offer a 401K plan, and set up quarterly bonuses based on how people are performing. It's a lot of investment early on that I hope pays out in the long term. You have to hire great people, yes, but then you need a plan to keep them around.
How does Square help you run your business?
What I didn't necessarily appreciate when I started using Square was the customer impact it would have. At least a couple of times a day, customers will say, "Wow, that was cool and easy," when we swivel around Square Stand to have them sign. I think that definitely helps with the overall experience at the restaurant. It's also great to know that as I keep expanding, Square can expand with me. I'm always interested to see what you guys will come up with next.
Learn others ways Square can help manage your restaurant
Do you use Square's reporting features?
Every night I look at what we did that day. And on a weekly basis, I look at the previous week and what we sold. I share that with my managers so they can think about what they need to prep for the upcoming week. We can see trends. It's amazing to look back at the last five or six weeks and see what the best-selling items are. It's shockingly consistent. And really helpful because managers know how much stuff they need to order, or how to schedule's people's time accordingly as opposed to just guessing.
How does Square help with the food truck?
Food truck sales are a lot more variable. But if we are going to a certain event or a venue, I can see what we did last year on that day. So we have a starting point for how to prep. It's great information.
Do you use Square Feedback to help motivate your team members?
Once a month I send the entire team a report of what customers are saying about us on Facebook, Twitter, Yelp, and Square Feedback. It's really helpful.
What is your most popular item?
The chicken indurrito, which is an Indian burrito wrapped in house-made roti, is always a best-seller.
If you're ever in Minneapolis, be sure to stop by one of Hot Indian Foods' operations. We wish them the best of luck in their continued expansion.
Learn how Square Point of Sale can help you start, run, and grow your business.
Find out how you can start a restaurant