When Felix Navarro started up an Instagram Live video on a Friday evening in June, he looked and felt completely at ease. Navarro, who has run The Juicy Leaf boutique plant shop in Los Angeles for over a decade, was getting ready to give a step-by-step guide to arranging three small Lolas — one of his favorite succulents. This was his 62nd online workshop and the accompanying at-home kits had fully sold out.
Before Navarro began working with the soil and sharing his expertise on Live, he spent 10 minutes riffing with his virtual audience. There were birthday shoutouts, a cameo from his husband Felipe Abrahão and their cat Voltaire, and a heartfelt message about rejoicing in even the small markers of progress for LGBTQ rights as part of Pride month.
It took years of practice for Navarro to get this comfortable marketing himself and his business. When he first started The Juicy Leaf after leaving behind a corporate job at a mortgage company, he'd find himself too self-conscious to effectively sell his creations at the Orange County Swap Meet. He was afraid to talk to potential customers, but he knew it was the only way to grow. So he practiced.
"In my position in corporate America, I would teach classrooms — 200, 300 people — about state and federal lending regulations," Navarro said. "So talking to people knowing I had a degree in finance — and actually knew what I was talking about and felt confident in — was easy. But working in plants was just me practicing with plants my entire life with my mom and my grandma. So when I started it was embarrassing. But when I saw people's reactions when I sold something or how much they liked it — I was like, 'OK, I'm doing something right.'"
That confidence became essential to Navarro's business when the COVID-19 pandemic hit. The Juicy Leaf had bounced around multiple locations in L.A. while building a strong following, but the loss of any in-person interaction with customers forced Navarro to pivot. The week he closed the shop in March of 2020, a friend who works in marketing for DC Comics reached out and told Navarro he had an idea: Sell some kits, get on IG live on a Friday, and teach people how to make succulent arrangements.
The broadcast was an immediate hit. A Snapchat employee signed up and then sent the link around to the rest of the company. More big companies — including Google, Amazon, Netflix, and Nike — started requesting kits for virtual bonding activities. The workshops became The Juicy Leaf's thing. 
Navarro had done in-person planting parties before, but this level of shipping, streaming, and online shopping were brand-new ventures.
"One of the things that we really had to learn and get resilient about was shipping, because it's really hard to ship plants," he said. "We had tried it before and it would always end up a disaster. But when we were pushed to the corner of how are you going to stay in business, how are you going to keep going — then we were just like, 'OK, we don't have a choice but to figure this out.'"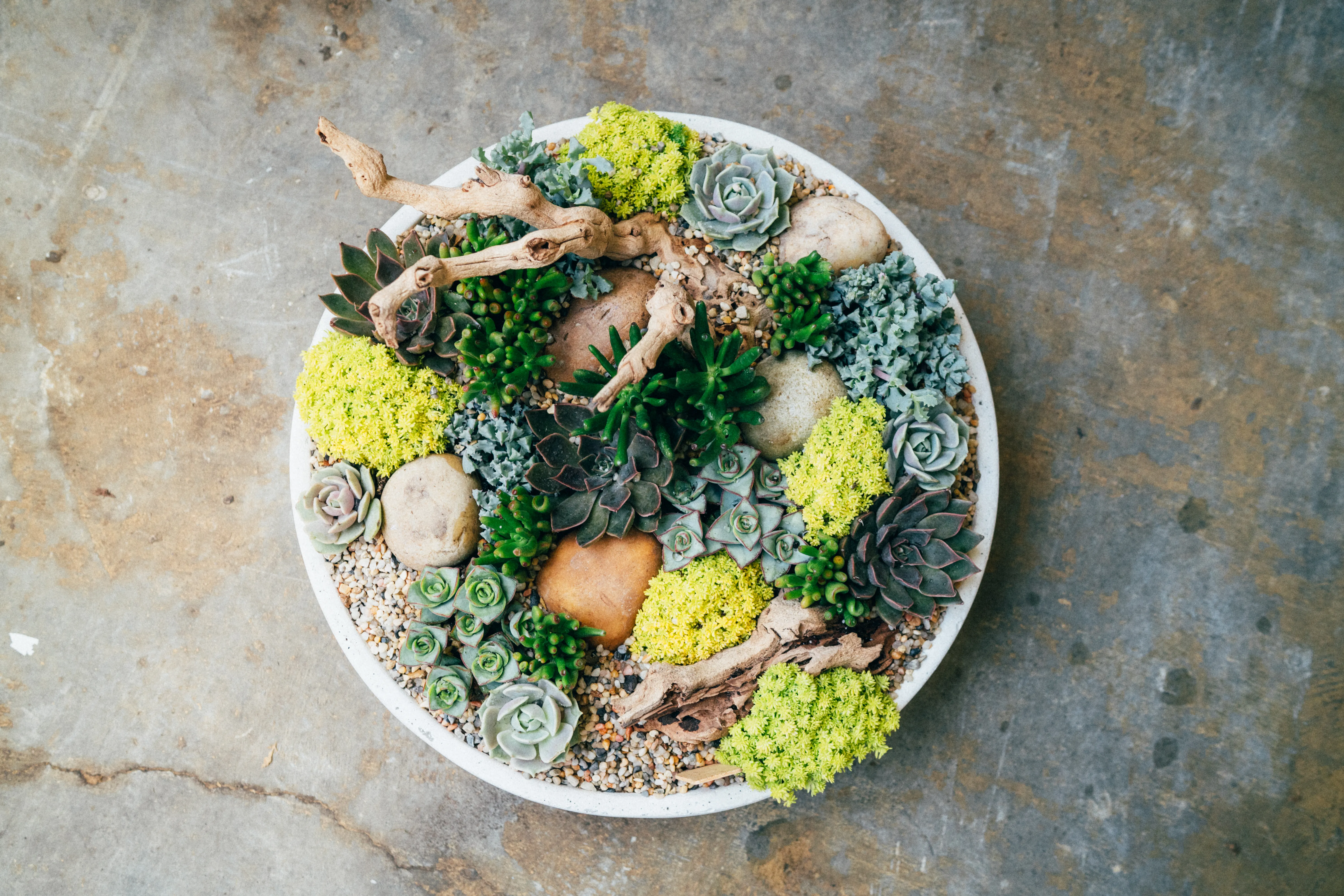 Navarro and Abrahão studied how all of the components for the kits were shipped and separated before finding a method that worked.
"We had tried this in the past and regardless of who you use, people literally play football with your packages," Navarro said. "So you have to make sure that you put enough padding in there. The thing that we learned is that if you can get three inches of biodegradable peanuts around any item in that box, then and only then are you guaranteed that nothing is going to break."
Now The Juicy Leaf can successfully ship anywhere in the U.S. except Hawaii (due to import restrictions). It has changed the business so much that when the shop's lease was up, Navarro realized he no longer needed to rely on foot traffic to survive. He passed on moving to a small show room in L.A.'s busy Arts District neighborhood, instead settling into a comfortable space in the quieter Glassell Park area. 
"It was kind of a shift for us but it really worked out," Navarro said. "A lot of what we're doing is online, it's custom client-based work with people that already know us."