Table of contents
Blue Bottle's brand evokes freshness and sustainability, and its reputation has been built on these attributes. But rather than keep the status quo, staying relevant has meant pushing to innovate with new products and delighting customers along the way. Blue Bottle constantly raises the bar with its product development, so the brand can keep improving.
"At Blue Bottle we say that not only are we going to change, we're going to get better," says Bryan Meehan, CEO of Blue Bottle Coffee Company. "Innovation is our momentum for change because we know if we don't change and grow and get better, we'll become yesterday's news"
Brewing up product innovation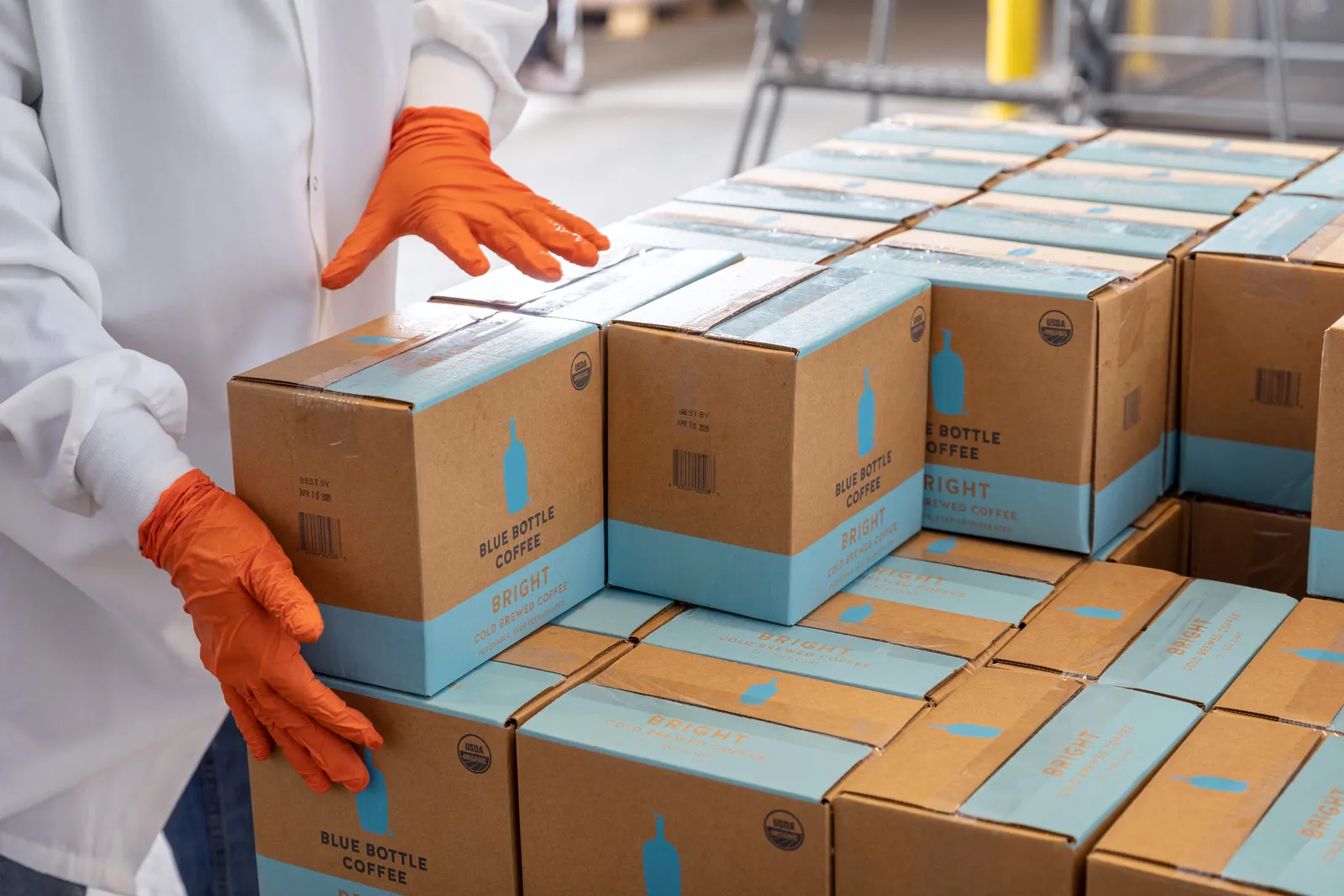 New product ideas at Blue Bottle start with customer-driven insights. "Every new product is a leap of faith, and when I'm developing new offerings, I need to be in the café," explains Blue Bottle's product development lead, Matt Longwell. But he supplements that with insights from the Square Dashboard, which can help quantify the success of a release or product test.
A few of the successful products and services Blue Bottle has recently pioneered include:
A Goal of Zero-waste cafés: With sustainability as a core value, Blue Bottle cafés are pushing themselves to become zero waste. That includes recycling coffee grounds and reducing single-use items, among other efforts. One recent innovation is a new sugarcane cup. The cup is more paper-based than plastic-based and replaces the previous bioplastic coffee cup.
Blue Bottle app: To meet customer demand for good coffee made fast, Blue Bottle went mobile. The brand took advantage of Square's developer tools, which allowed them to create a mobile order pickup app supported by In-App Payments SDK technology. "We have guests who have somewhere to be, and we didn't want them to think that they couldn't come to Blue Bottle. Why not innovate? Why not create a different kind of experience?" says Selena Viguera, a Blue Bottle café leader. This Order Ahead app was launched at exactly the right time. In early 2020, when the COVID-19 pandemic caused businesses of all types to adapt, Blue Bottle had the foundational tools they needed to offer customers a safe, contactless way to order with the same curated Blue Bottle experience they'd come to know and love.
Updated beverage selections: Always ahead of the trends, Blue Bottle began developing a matcha product years ago, which was recently launched in cafés, just as demand is now taking off. That joins other recent coffee trends, such as cold brew. Insights matter; with cold brews, for example, Longwell was able to track sales to see that customers were equally interested in the "Bright" and "Bold" options and decided to offer both after a test.
Helping Blue Bottle make insights-driven product decisions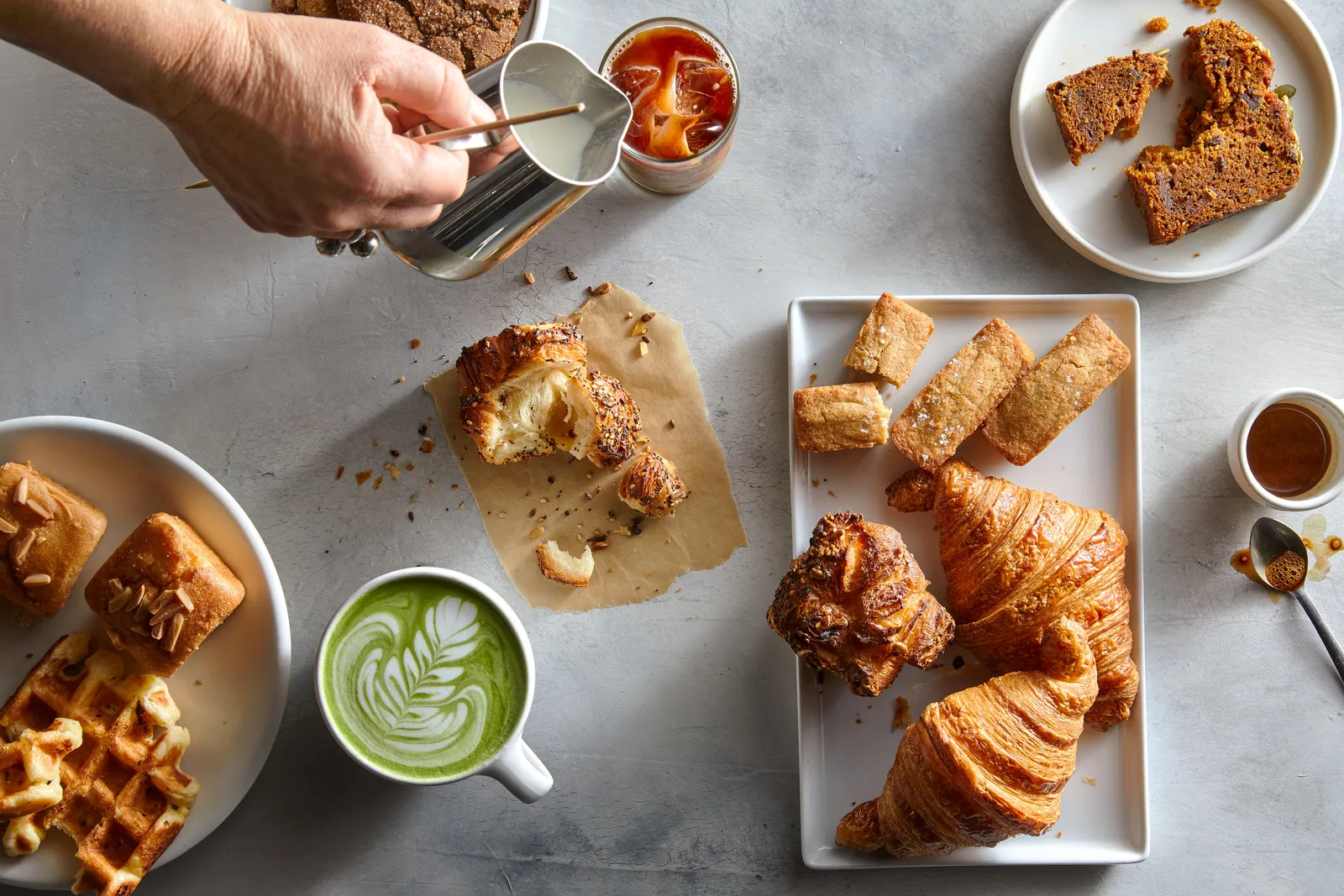 Using customer insights from Square Dashboard, Longwell can keep tabs on sales to see which new products are resonating — and what products consumers might be shifting away from.
"I think that's why I really like to go through Square and look for all of these different ways of presenting the data. Because I'm trying to find that little needle in a haystack, and they're always there. And I guarantee you right now there's 10 of them that I haven't found yet," Longwell says.
The aspects that he finds most informative are:
Real-time sales reports: Whether you're comparing traffic in different locations or gauging reaction to a new product, sales reporting is crucial. "With Square, it's so easy. I can pull out my phone and get a snapshot of sales from all the stores and see what percentage of sales are from this new product and track when it's happening throughout the day, which informs the type of product development I might do," Longwell says.
Early customer reaction: When launching a new product, you always have to balance the risk with the reward. "Those first couple of weeks or months is very sensitive time because that's when you get all of the information that you're going to base the future scale launch on. So I need to be able to refresh that data, and I need to see it every day," explains Longwell.
Customer feedback: Square Feedback is a tool that encourages real-time customer feedback in a private setting. "Being able to respond to the feedback, see it really quickly on my phone or when I'm on the desktop [is key]. Being able to offer a coupon or a refund is just a great way to patch things up," says Viguera.
Capacity planning for staffing: Efficient staffing saves labor costs while preserving a high-quality customer experience, and Square gives anyone in the company access to the insights they need to make better decisions. "If I'm a café leader and I'm trying to figure out how to staff, I can look through the hourly report and see my peaks in sales, and I can also break it down by category," Longwell says. "[For example], I can take a super-demanding position like the drip coffee station [and see] when all those orders [are] happening, [so] I can staff based on that demand."
The big picture: Square allows Blue Bottle to view and interpret holistic insights across all locations as a way to address customer needs, encouraging innovation and bolstering sales. "I like the simplicity of Square. Blue Bottle has 80 cafés or you can have one café, and Square will work for both," Meehan says.
Blue Bottle is driven by an uncompromising quest for innovation, helping the company make more strategic moves while keeping its focus on quality and customer experience.