Square offers the tools to run your business top-to-bottom. We also want to support your growth by sharing content that helps with all aspects of your business. We'll regularly be posting interviews with experts, advice from fellow Square sellers, and information about small business trends on this blog.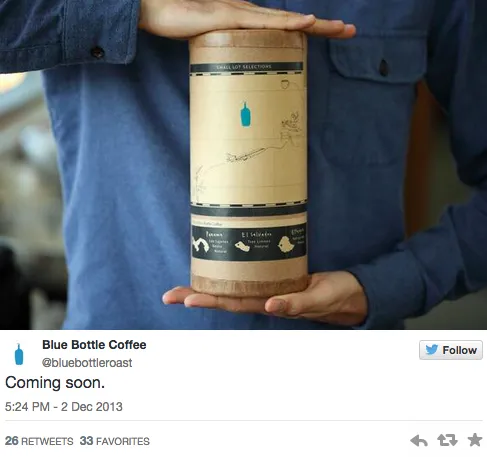 We're kicking this off with some social media tips from the Twitter for small and medium sized-business team. Their Twitter account (naturally) is a fountain of knowledge. If you want be on top of the best-practices curve, we highly recommend you follow them.
We interviewed them about the basic best-practices, which are particularly helpful to those new to Twitter. Here are their top 5 tips:
1. Be yourself
There's no need to be buttoned up or overly formal on Twitter. Try to cultivate a voice that's authentic to your business. Talk to your followers as though they are customers walking into your store.
2. Keep it short and sweet
With 140 characters (including images and links) to express yourself, keep your Tweets simple. The shorter the message, the better the engagement.
3. Interact and respond
Twitter is a real time information network, which means there are always people talking about your industry (or even your business). This provides an excellent opportunity to connect directly with present and future customers. Favorite or Retweet content you like, or that praise your business. Use the reply feature to respond to critical tweets in a sympathetic, helpful manner. Let your customers know that you're out there listening and committed to creating a positive experience. Cultivate good vibes.
4. Follow your interests
Following accounts that are interesting to you and your business (e.g.@shopsmall or @sbagov) are great way to discover cool content. It could even inspire new ideas for your tweets.
5. Nurture your account
To keep your business top of mind, you'll want to make Tweeting a habit. There's no exact science for how often or when you should Tweet, so experiment with what works best for your business.
So that's the basic foundation. We'll be checking in with the Twitter Small Business team regularly to bring you fresh tips and ideas, as well as deep dives into subjects like hashtags. In the meantime, here's a very handy guide chock-full of information to drive the results you want. Happy Tweeting.