Table of contents
Pricing your services isn't necessarily a one-size-fits-all endeavor. You could charge $65 for a regular haircut, for example, but a bit more for clients with super long locks. So to give you greater flexibility and control over how you display your fees, we've introduced more options for how to price your services in Square Appointments.
Now you can select from the following options when you set the price for a service:
Fixed Pricing: If your service has a set price for all clients, you can set the exact price, such as "$65."
Starting at: For services that start at a set price and go up from there, you can specify the starting price, such as $65. The price will display as "Starting at $65."
Free: Displays "Free" to the client.
Price Varies: Displays "Price Varies" to the client.
Call Us: Displays "Call Us" to the client.
Blank: No price is displayed to the client.
You can set the pricing option from the pricing drop-down menu in the Services section.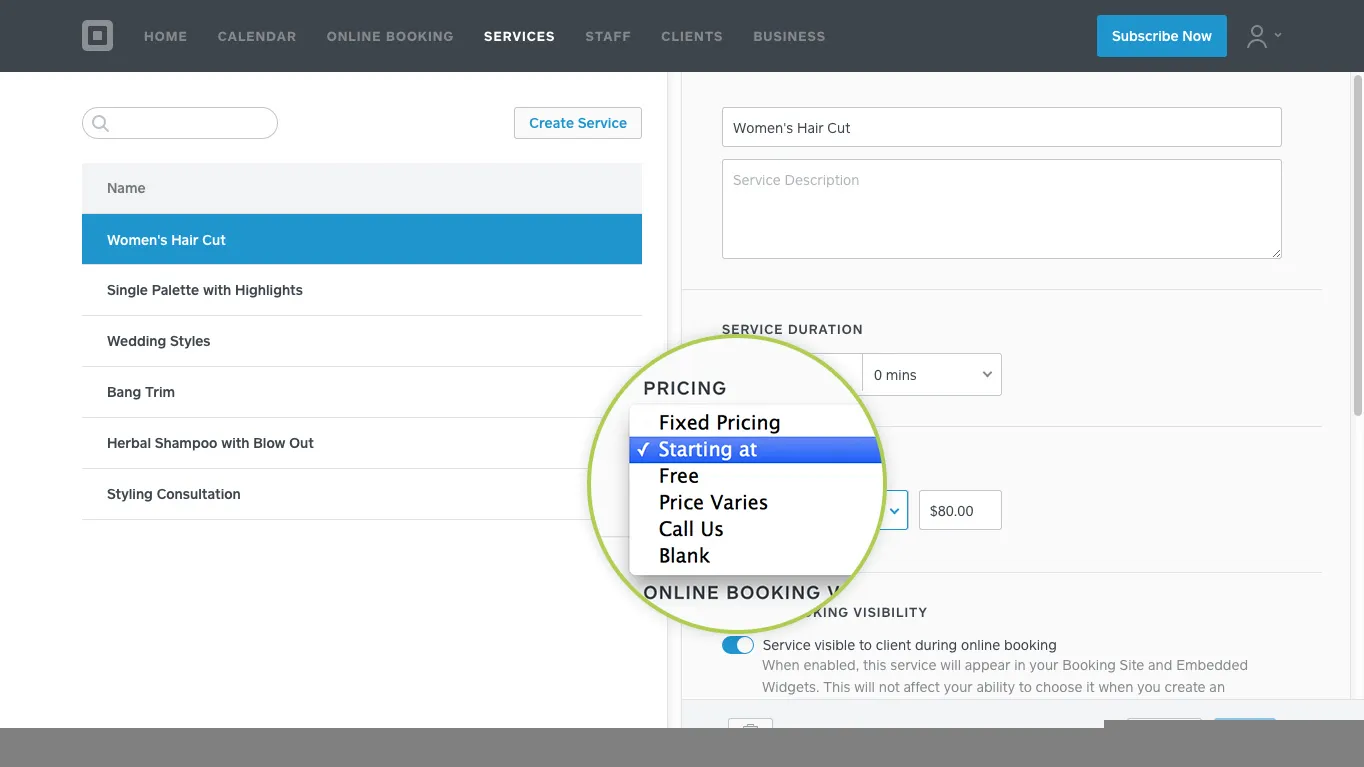 What a client sees when booking online
Let's assume you have a set of services set up with different pricing options: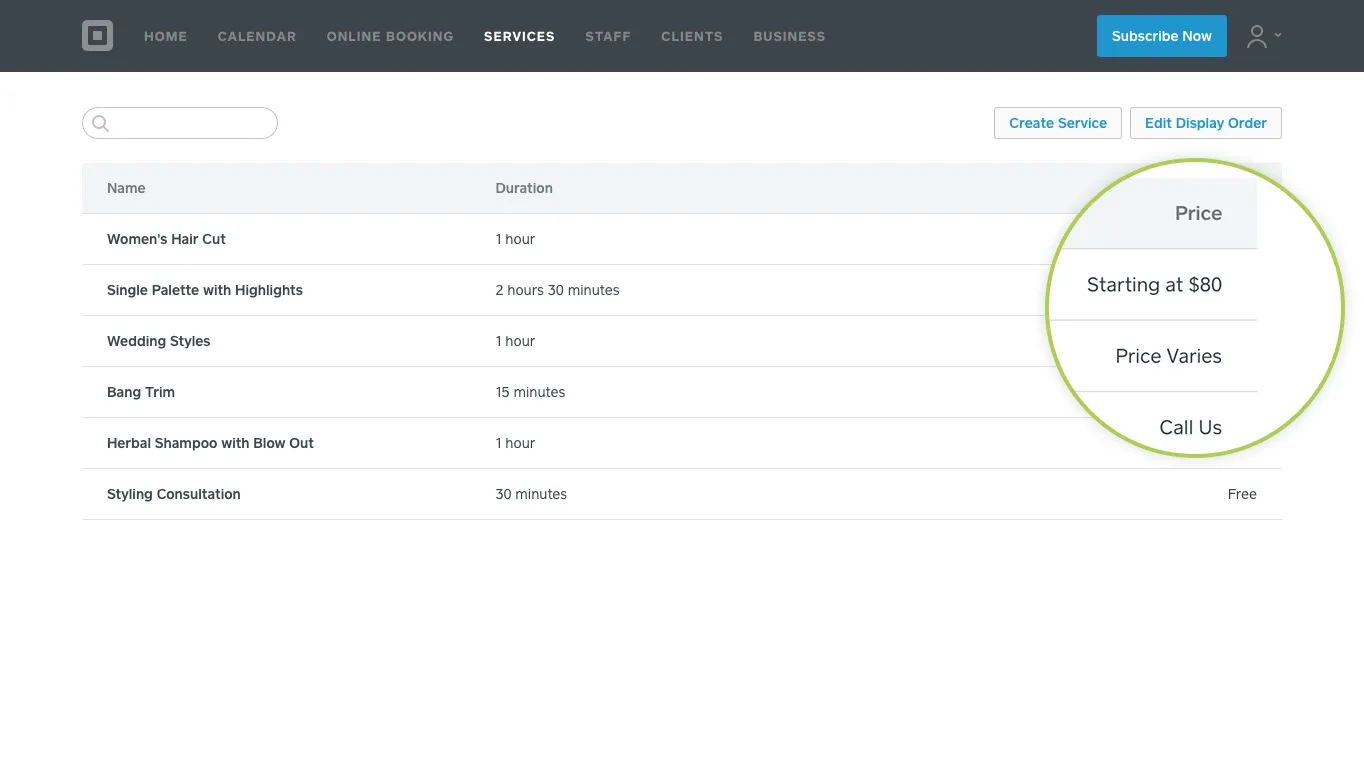 Your clients see corresponding pricing labels when booking online, and in any notification emails confirming their appointment: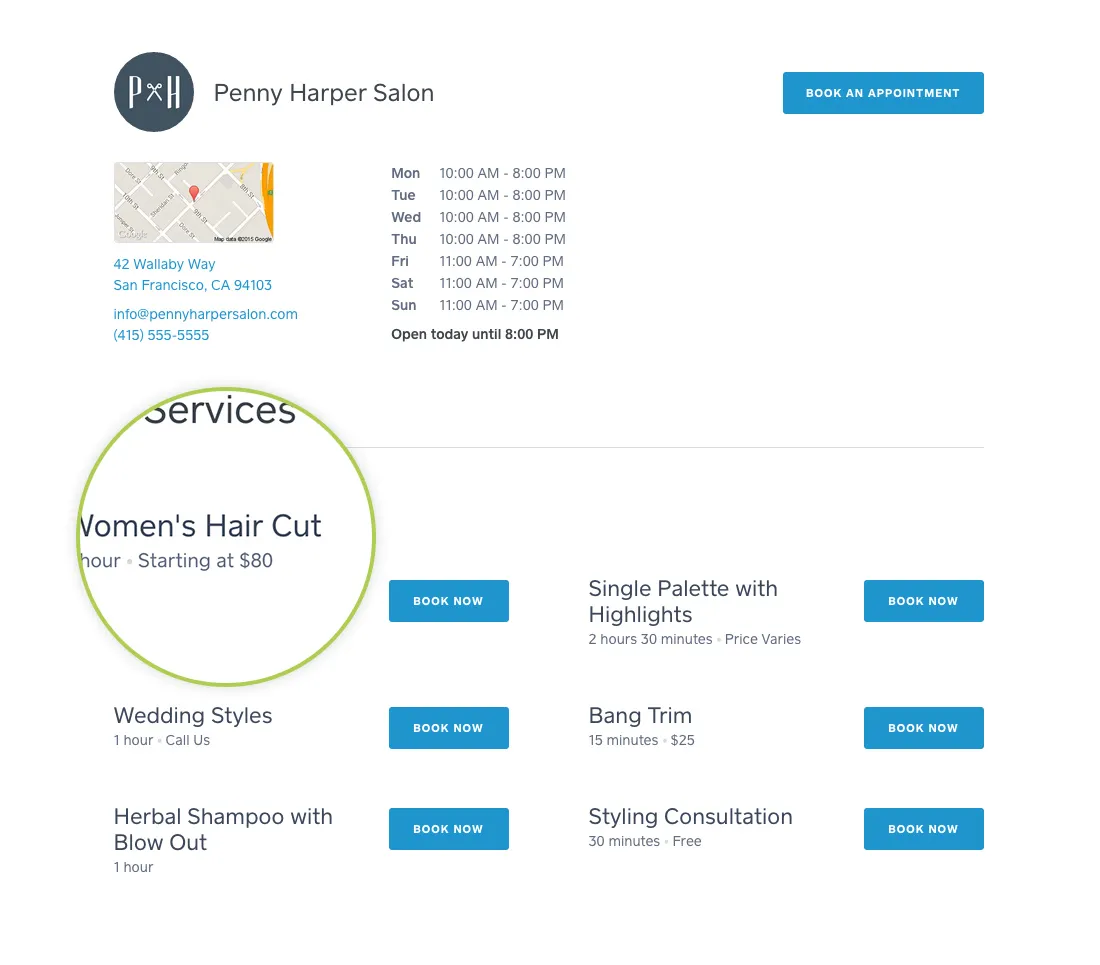 Square Appointments is rated one of the most popular, user-friendly, and affordable software products for salons by Capterra. Try Square Appointments and see for yourself.