Please note that Kristen Barnett was compensated by Square.
Ghost kitchens have been around for years, their popularity surging during the takeout-only era of the pandemic. Often faceless, these kitchens serve customers by delivery or pickup, operating behind the scenes without a retail or dining space to bring life to the food they produce.
But Hungry House, founded by ghost kitchen veteran Kristen Barnett, is flipping the concept of ghost kitchens as we know them to bring something more inspiring and sustainable to the restaurant industry.
"A lot of these ghost kitchens just lacked an aim for why the food itself existed," said Barnett, who started Hungry House in 2021 in an effort to transform what she saw missing from the ghost kitchen industry where she was a COO — particularly quality of food, transparency of ingredients, and the storytelling behind the food itself.
"So we sought to bridge that gap, really connecting chefs with their passionate followers and doing that through the ghost kitchen model," said Barnett, notably dubbing Hungry House the "anti-ghost kitchen" to describe the way they're committed to changing the very model on which their platform is built.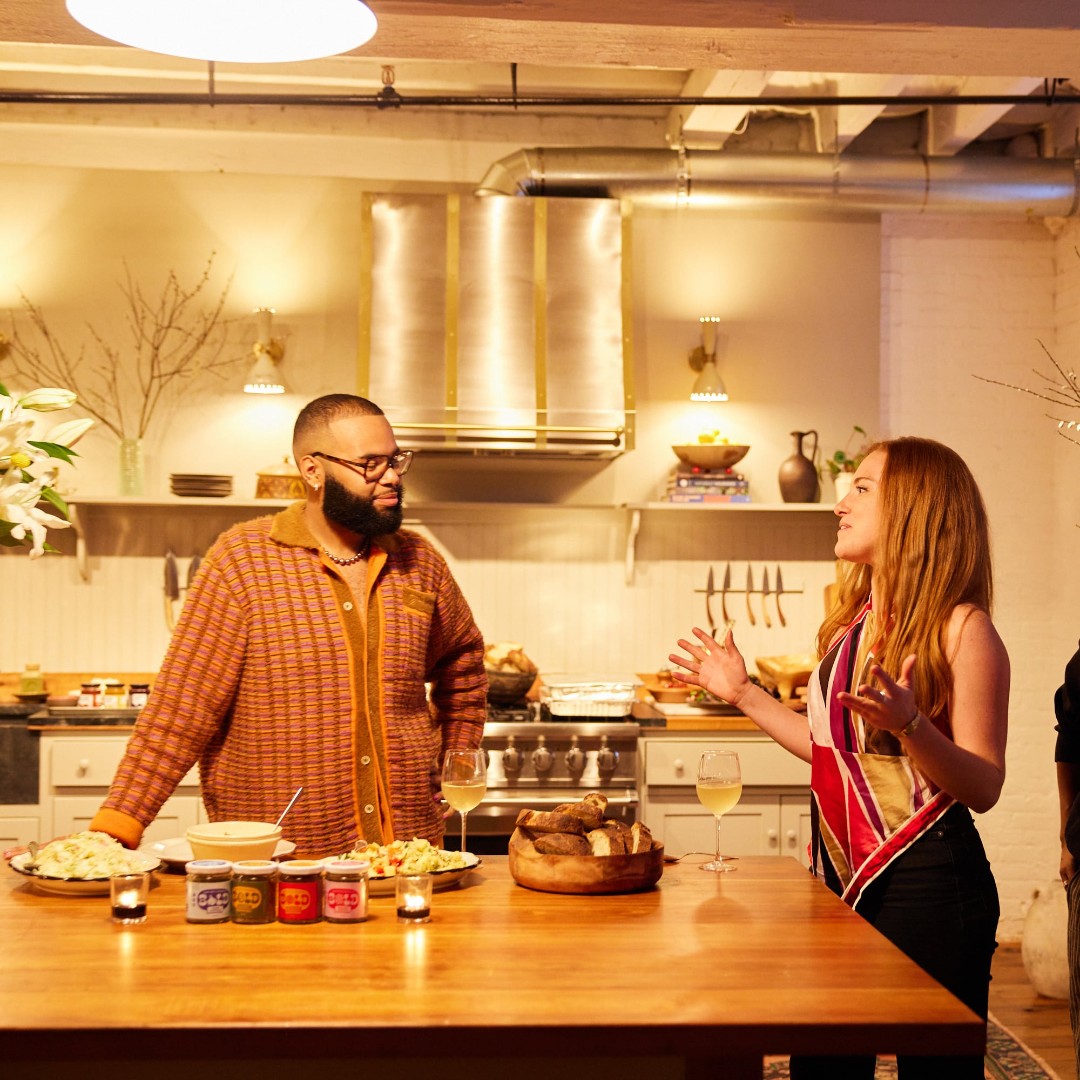 Operating out of two New York City kitchens, one in the Brooklyn Navy Yard and the other in the Flatiron District, Hungry House works with chefs who have built up a notable following but aren't interested in opening a restaurant of their own. Hungry House licenses the chef's signature recipes — like Tony Ortiz's Super Tortas or Alvan Cailan's burgers  — and chefs bring their creations to life in the Hungry House kitchens, ready to be ordered online for pickup or delivery.
But unlike a traditional ghost kitchen, the face behind the food is everything. And the Hungry House team leans on technology to make that happen. 
On the customer-facing side, the team's Square online ordering website allows them to individually showcase each chef they're currently working with through a unique ordering page. When customers come across a chef or their creations on Instagram, the Hungry House team directs that customer to their online ordering platform with a link-in-bio approach. The chef's ordering page on the Hungry House platform carries the same aesthetics and imagery as their social media profile — much of it co-created with Hungry House — so the customer journey isn't interrupted.
"I wanted to ensure that when they flow into Hungry House, they're continuing to have a really seamless process by which they land on a page that is connected back to the chef by which they came through the website," said Barnett. 
In the back of house, integrated technology powers all Hungry House operations, starting with their point of sale. Online orders, employee management, administration, and marketing are all run through technology platforms, many of them automated, helping optimize the entire ecosystem required to run the business and allowing the team to keep their focus on the customer journey and the storytelling itself.
"I think a business's relationship with a customer, with technology as an intermediary, doesn't need to be soulless," Barnett said of the way technology has helped connect Hungry House with consumers. "Rather, you can just provide more touchpoints so they feel closer to your business."
That's a big part of what we do at Hungry House. That the inclusion of technology does not mean the exclusion of hospitality. "

Kristen Barnett

→

founder of Hungry House
As the Hungry House team connects with customers across online and social platforms, they're also finding ways to reach new customers in person. Most notably, the company leverages QR code ordering to cater to customers at a brewery down the hall from their Brooklyn Navy Yard location.
Since the brewery doesn't have food of its own, Hungry House places their menu and a scannable QR code where brewery customers can see it. When the brewery customers place a QR code order, the Hungry House team is notified that it's for delivery to the brewery, and a staff member walks the order down the hall.
"My team members are able to provide a pretty cool level of service that doesn't interrupt our ordering flow or our front-of-house management," said Barnett. "We get to drive incremental sales at a place that we are not staffed, which is awesome. This is like a customer becomes our customer."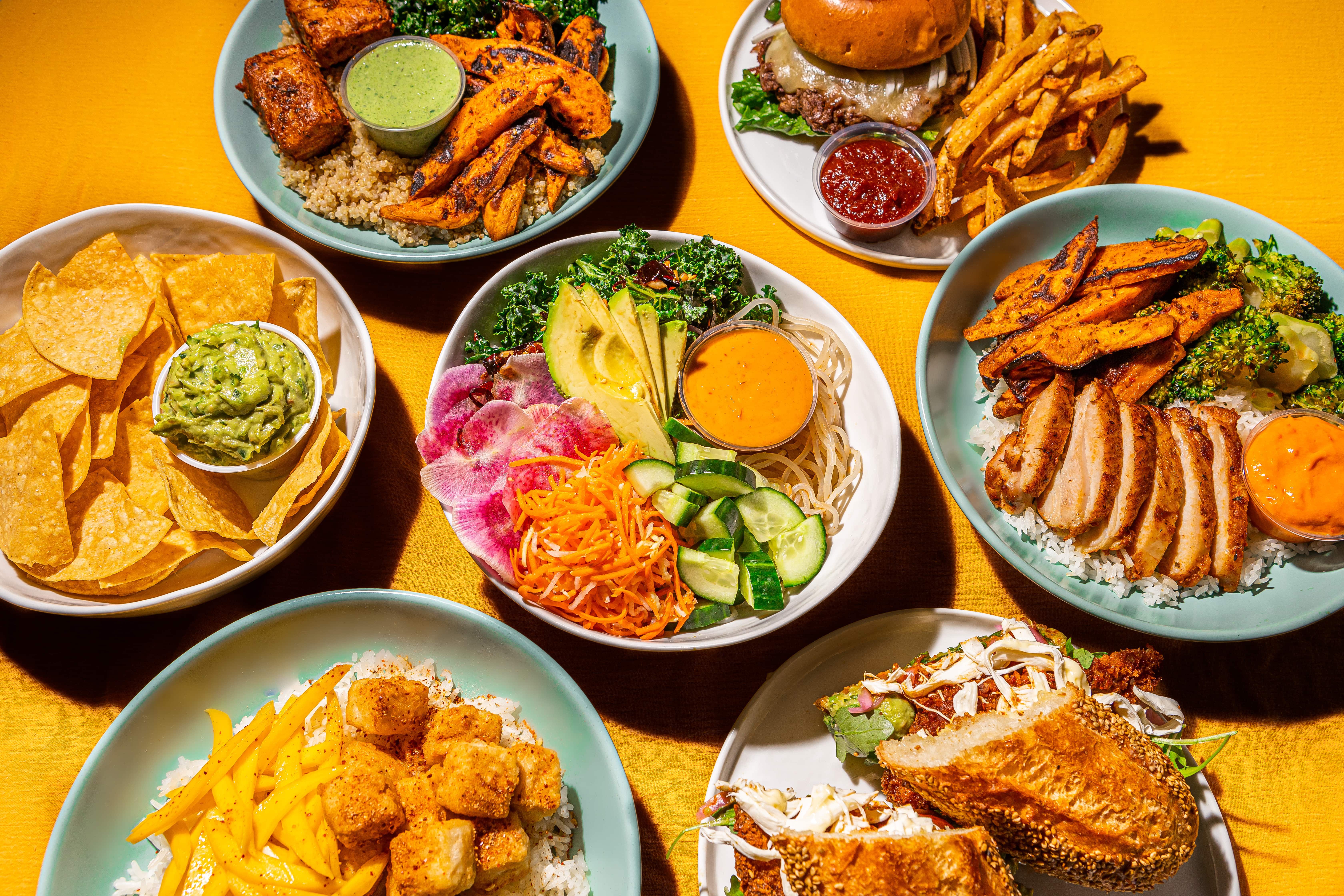 Looking forward, Barnett believes the restaurant industry is headed in the direction Hungry House is already exploring: reaching customers across different channels and offering them multiple products to engage with.
"It is becoming a game of intellectual property," said Barnett of the evolution she sees taking place in the industry. "And then based on your intellectual property and the brand that you've built, optimizing among many different sales channels."
"I think that it's a completely different mindset because no longer, especially with the rise of social media, is your popularity constricted to the people who can walk in your doors," Barnett said. "You can have fans of what you're doing across the country."
Besides Hungry House's retail-focused Goods Mart, where customers can purchase pre-packaged food items from emerging brands for pickup and delivery, Barnett and her team are exploring ways to further adapt Hungry House's ghost kitchen model to consumers. They've launched a line of high-quality, premade refrigerated meals that are distributed to a network of offices around Manhattan, bringing Hungry House creations to a new subset of customers who might not have otherwise ordered from the platform. The team is also continuing to explore cookbooks, consumer packaged goods (CPG) production, and ways to increase their chefs' ability to distribute their products to fans.
"That's, I think, the really exciting potential that I see that offers a lot of dynamism within the business, a lot more touchpoints for customers who are fans of these businesses," said Barnett of the growing number of opportunities restaurants have to bring their food and products to consumers in new forms. "But also for owners to actually have incremental opportunities to really fully leverage all their hard work that they've built."
"And so, I'm excited. It's no longer how do you serve the food, but it's how do you build a brand."