Table of contents
This article is part of Square's definitive guide on eCommerce best practices during the holidays. Explore the guide to learn how to curate a festive and stress-free shopping experience for your customers and stay competitive.
There has been a lot of talk in recent years about how millennials affect different aspects of society. They donate time and money to the causes they care about. They're killing the napkin industry. They have an entrepreneurial spirit.
When it comes to retail, millennials are leading the charge on a new type of gift: the gift of experience. In 2016, Taylor Smith, the CEO and cofounder of Blueboard, a company that sells experiential packages to companies, told CNBC that millennials "aren't spending our money on cars, TVs, and watches."
"We're renting scooters and touring Vietnam, rocking out at music festivals, or hiking Machu Picchu," he told CNBC.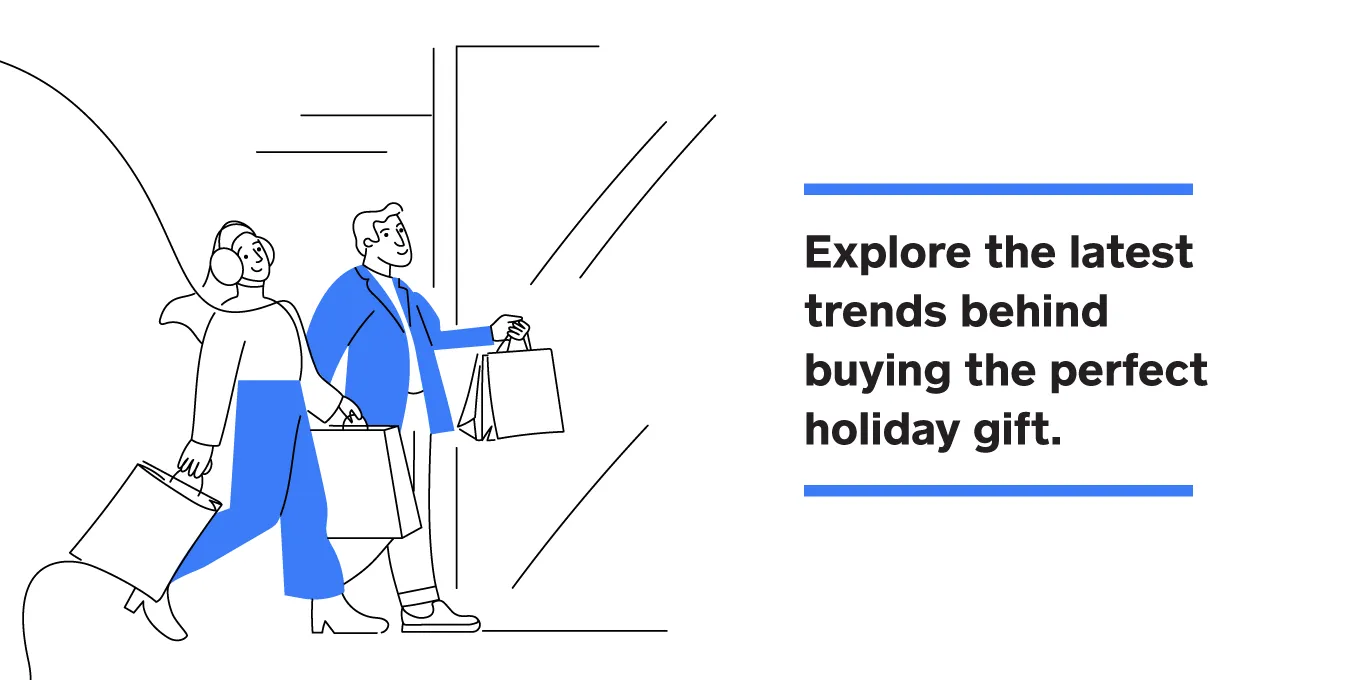 The rise of the experience economy
A Harris Group study confirms this. It found that 72 percent of millennials prefer to spend money on experiences rather than things.
"Living a meaningful, happy life is about creating, sharing, and capturing memories earned through experiences that span the spectrum of life's opportunities," the study states, adding, "The combination of this generation's interest in events, and their increasing ability to spend, is driving the growth of the experience economy."
And retail has changed to reflect this shift. According to a 2019 consumer report by the National Retail Federation, consumers are spending more on, and gifting more, experiences. Nearly a third of all consumers (of any age group) report that they spent more this past year on experiences than they did the year before, and 29% say they have given an experiential gift in the past year.
When asked about merely being "interested" in giving a gift of experience, the number jumps to 68% of all consumers and 83% of millennial consumers.
Why consumers are creating memories and enjoying "retailtainment"
It all comes down to the desire to create treasured moments. Sixty-one percent of consumers say they give gifts of experience because it creates a "special memory," and 55% say it's because they want to give a "unique" gift. People no longer want to keep up with the Joneses — they want to go off and have an adventure while the Joneses stay home.
Not only that, but these kinds of shoppers also want experiences when they do their actual shopping — and this can be found among all age groups.
According to the NRF study, nearly half of all consumers have attended one "retailtainment" event in the past year and almost 60% of consumers are interested in going to one in the future. These include things like exclusive/early access to an item or sale, a product demo, a game or competition, or a pop-up shop.
How retailers are curating experiences
Some retailers are already taking advantage of this desire for experiential shopping.
REI organizes camping trips and outdoor adventures that showcase its products; the adventures can be purchased as gifts. American Girl holds special events for kids and their dolls, like parties, luncheons, and spa days. TOMS puts VR headsets in stores that let customers see the impact its One for One giving campaign has on the people of Peru.
Overall, consumers are steadily moving away from giving physical products as gifts. According to a 2018 Accenture survey, the number of shoppers who said they were giving physical products as gifts dropped from 84% to 73% year over year. The growing trends are toward experiences, like travel and concerts, and service experiences, like home cleaning or spa treatments.
As retailers look ahead to the next decade, with millennials increasing their spending power and Generation Z steadily entering the consumer marketplace, experiential shopping and gifts are only going to increase in popularity.
Ways to sell experiential gifts this season
To capitalize on this trend, take a look at your small business to see what kinds of giftable experiences you can offer your customers. Restaurants could offer special prix fixe menu nights. Clothing stores could offer a personalized shopping experience. A home goods store could offer a goodie basket to create a spa day at home. Or you could partner with another business to offer a combined experience.
And don't forget about gift certificates and gift cards. Twenty-three percent of those surveyed planned on buying some kind of experiential gift card, whether that be to a restaurant, a coffee shop, or some form of entertainment, like a movie theater, in 2018, according to the NRF. Gift cards are also considered experiential gifts because they allow the recipient to craft their own shopping experience.
The possibilities are endless this holiday season, and beyond. Gifts of experience will continue to gain in popularity as shoppers aim to give friends and family special memories throughout the year.
The holidays can be the busiest time of year for businesses. From helping shoppers find the perfect gift to keeping up with your inventory, sellers need to wear multiple hats. Square is here to help. We have all the tools you need to start, run, and grow your business, whether you're selling in person, online, or both. And we've made all our tools to work together as one system, saving you time and money — and making decisions easier. So you, too, can enjoy the most wonderful time of the year. See how Square works.