Table of contents
Here at Square, we're big fans of yummy food that's also good for us (and good for the occasional Instagram, of course). And we're not the only ones. According to a recent study by Nielsen, 63 percent of Americans said they're trying to eat healthier, while 49 percent said they are consciously trying to eat more fruits and vegetables.
Using data from Square sellers, we set out to determine what the biggest trends are when it comes to healthful food in major cities across the United States. The data was collected during May 2017 and compared with sales from the same month in previous years.
The results? Pretty much what you'd expect. From acai bowls to kale, consumers are willing to shell out more money to eat well, and often. Health food is trending across the U.S., especially in cities like Portland, San Francisco, and New York City.
Here are some highlights from our analysis:
Avocado toast is king
There's been a lot of controversy over avocado toast lately, and our data found that almost $900,000 was spent on avocado toast at Square sellers in May 2017.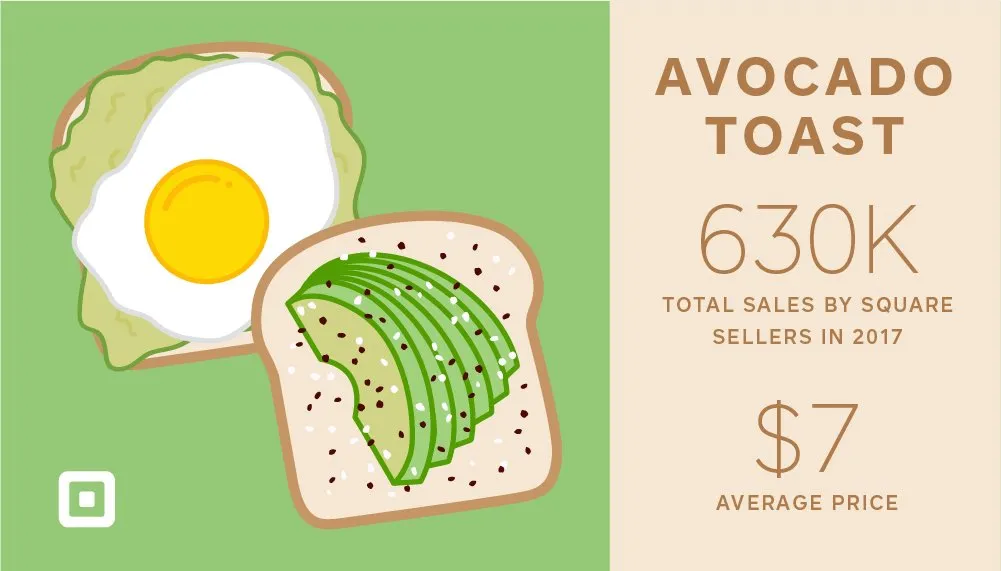 San Franciscans are avocado toast's biggest fans. Square sellers in SF served 16,200 plates of it in May. Los Angeles and New York fell behind with 4,286 plates and 4,237 plates, respectively. The average cost of the famous toast across the country: $7.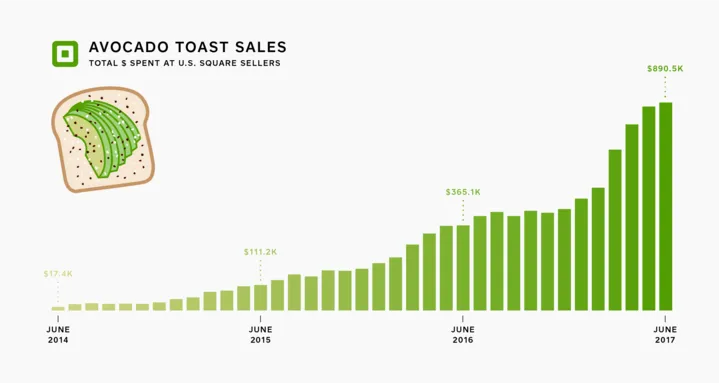 New York: Concrete jungle where a lot of acai bowls are made
Acai bowls, from the famed Brazilian superfood, are purchased most often by New Yorkers. Almost 11,000 acai bowls were purchased in New York in May, followed by almost 10,000 in Honolulu. New Yorkers also love kale — they bought over 4,000 kale salads.
Hollywood loves smoothies
From green smoothies to protein shakes and everything in between, Los Angeles Square sellers sold almost 37,000 smoothies in May. Portland and New York weren't far behind, selling 29,000 and 24,000, respectively.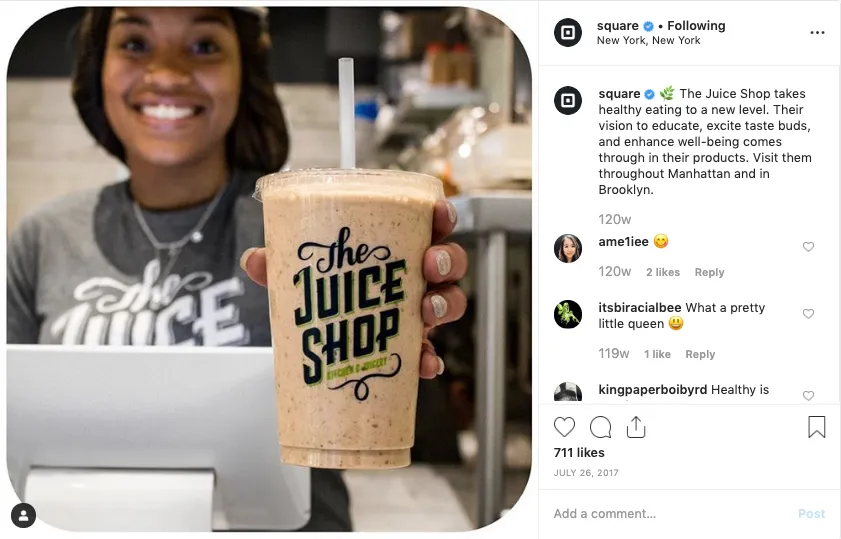 Portland: Land of kombucha
The famed Portlandia is home to big fans of kombucha, the fermented, sparkling tea drink with probiotic benefits. Portland residents purchase over 22,000 kombuchas per month. Nationwide, Square sellers' monthly sales of Kombucha have grown 1,200 percent since 2014, grossing almost $600,000 per month.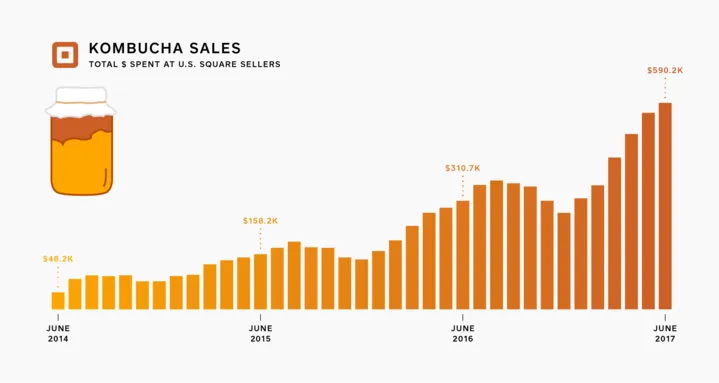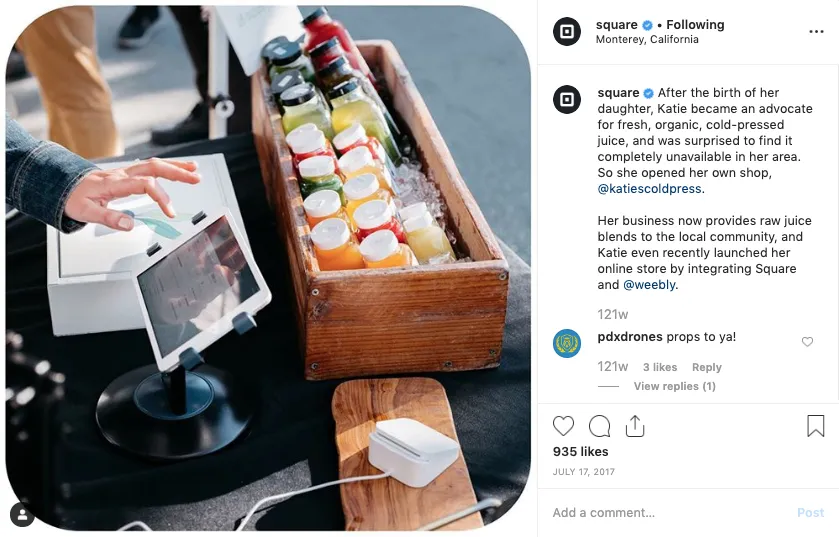 Hipster caffeination in SF
In San Francisco, matcha lattes, made of a specially ground green tea, are rising in popularity. Over 19,000 of the drinks were sold in SF in May, with LA and New York closely behind. The most popular time to purchase a matcha latte is 3:00 p.m., when sales spike in cities nationwide (except for Portland).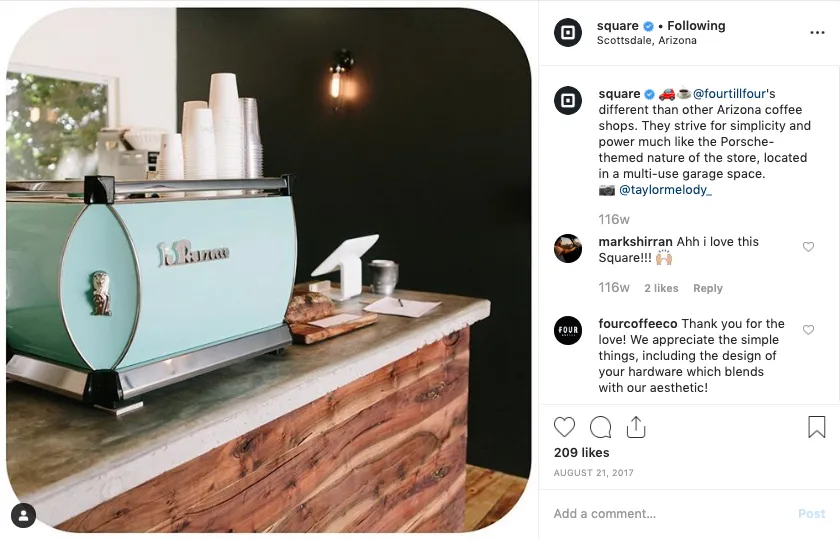 According to the same Nielsen survey, how consumers approach their health is changing. Today's consumers are looking to be preventative with their health, using organic food to manage and prevent future ailments — 47 million households have a consumer who manages ailments with diet.
Retailers and restaurants have a new opportunity to implement health and wellness trends into their businesses, respond to consumers' needs, and expand accordingly. It's a move that your customers, your business, and your own health will thank you for.