Table of contents
In episode 15 of Talking Squarely, we talk about operating businesses two years into a pandemic. Businesses have made tough decisions to shape and reshape their business models, sometimes pivoting altogether.
Jesse Jacobs, owner of SamovarTea.com and Joyride Pizza, reinvented his business amidst the pandemic. He pivoted his tea shop from brick and mortar to online and launched a new venture, a Detroit-style pizza shop.
"We reopened, relaunched to the best of our ability. We hired staff and adjusted our menu. As the days wore into weeks and months, it became apparent that Delta was present, fear was even more present, and the business mode of cafe life was not happening. So, it was really bittersweet to realize we had to close our stores," said Jacobs of the business pivot Samovar Tea made to online at the onset of the pandemic. "The middle term was really to pivot and focus purely on eCommerce and how to crack that nut and become a master of the tools of the day in order to really deliver tea through our website, which is something we made a good effort to doing and we're happy to have evolved to doing it."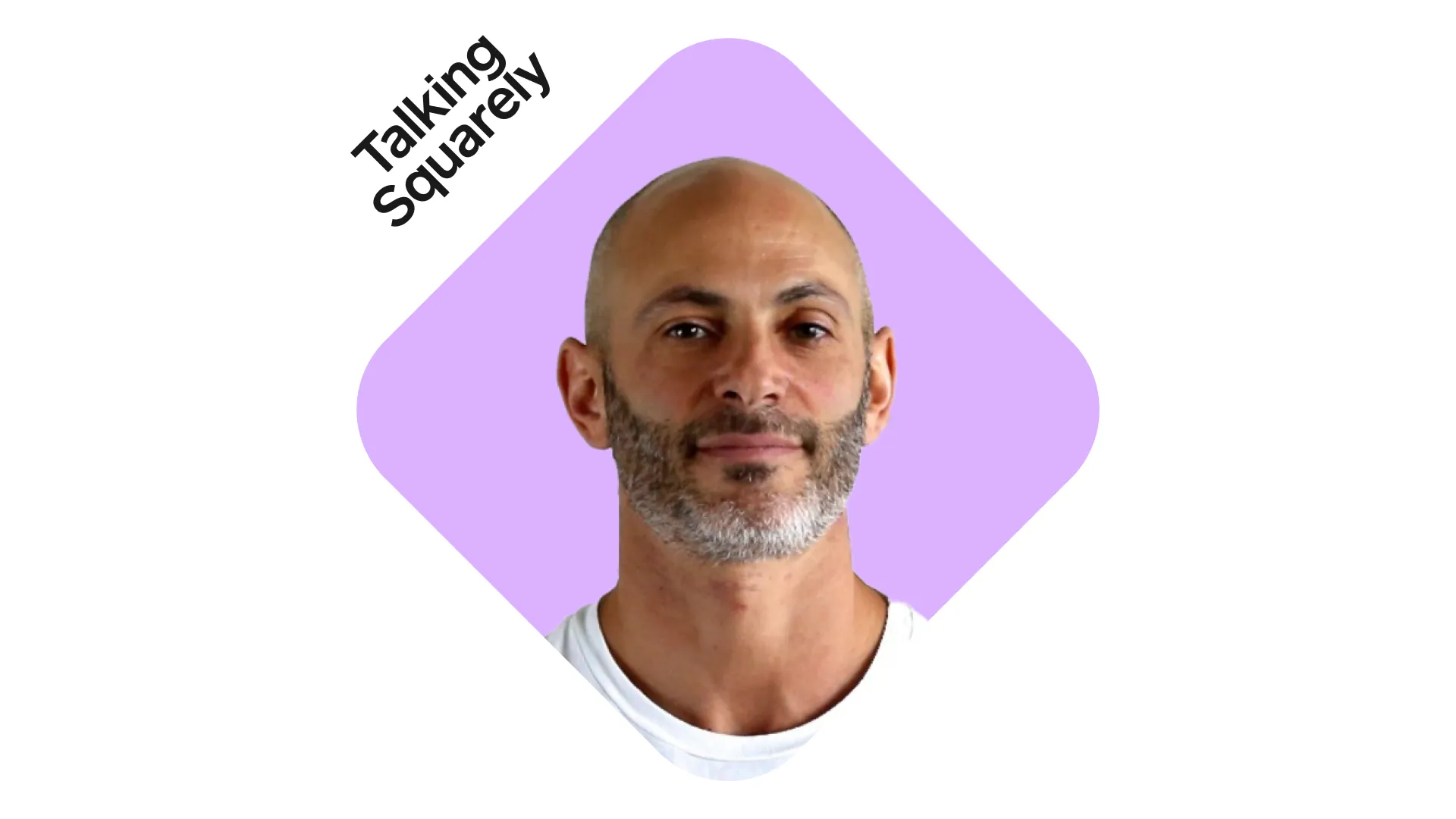 For Hot Sam's marketing director Lauren Stovall, much like Jesse Jacobs, the pandemic gave the 100-year-old business the push to make a move towards eCommerce. "It's new territory for us to be in eCommerce. I don't know how we have managed to make it to 100 years without eCommerce, but, somehow we have," said Stovall. She credits the customer experience in-store to the business' success all these years. This inspired how the brand would be reflected in its online presence. The tailor shop's interns did a deep study, asking customers for feedback after the store launched online in a bid to gauge whether or not the store's in-person culture was translating online. In the end, they found ensuring seamless, streamlined, and user-friendly transactions for customers was key.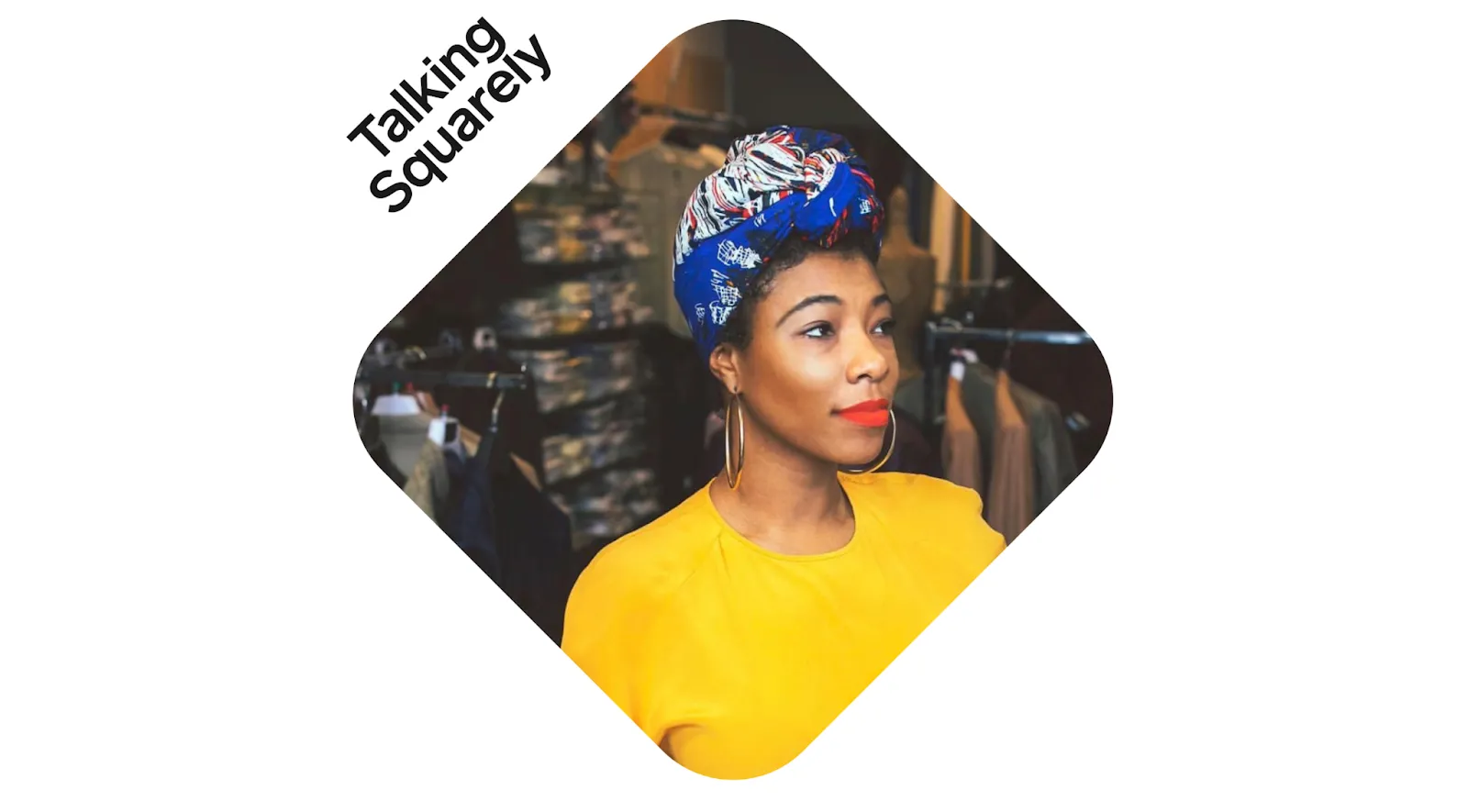 This community they are now serving online in addition to in person is what Stovall says has kept the business not only alive for 100 years, but on track to thrive amidst a pandemic. "I think it's a testament to any business that makes it through, amidst this and after the pandemic, that there's a greater purpose for that business. So, that is what I'm hopeful for, that we're serving a greater purpose — to serve the community, to serve the people," said Stovall, adding that the business isn't just about what you're selling, it's about being of service.
Read more about Lauren's story
Listen to the full episode to hear more about how these business owners found balance and the innovative strategies they implemented to support their employees better.
Episode 15 Talking Squarely guests
Jesse Jacobs, owner, SamovarTea.com, an online tea shop, and Joyride Pizza, a pizza shop with three locations in San Francisco, California
Astrid Rivera, co-owner of Taming Turtle Cookies, a cookie shop that sells online and at farmers markets, based in Portland, Oregon
Lauren Stovall, marketing director for Hot Sam's, a men's clothing boutique based in Detroit, Michigan
More resources
Listen to more Talking Squarely episodes
Episode 15 full transcript
Nelson (host):
Hi, I'm Nelson Murray, and this is Talking Squarely. In this special three-episode Talking Squarely miniseries, we're checking in with independent business owners as they look back at their experiences almost two years into the pandemic. Today we're revisiting some of our old friends from season one, one year later, for their insights and perspectives on how the ongoing pandemic is still affecting their businesses, how they've pivoted, and ultimately what they've learned.
Astrid:
It's been very interesting. Our business was really born out of a passion of baking and realizing, like, 'Wow, we can actually turn this into a business.' And I think the pandemic really forced us to think about what our priorities are in life.
Nelson (host):
That's Astrid Rivera, Co-founder of Taming Turtle Cookies. She started her business with her boyfriend as a side hustle during the pandemic out of their Portland, Oregon, apartment, selling at local farmers markets and now selling online.
Astrid:
It's been interesting in a way of starting a business during a pandemic because all of the things that might have affected other, maybe more traditional businesses. Maybe it forced us to take a different route, right? So, if we had started pre-pandemic maybe we would've gone all in on a food cart or a store front or figured something out. Maybe we wouldn't have even started the business, to be honest with you. But, because we had this time, so much was changing and we were really able to just focus on things like, 'Oh, we actually really love this and we want to prioritize this in our life,' and this is an opportunity to go to a local market and just see what it's like. It almost actually gave us an opportunity to try a different avenue.
Nelson (host):
Lauren Stovall of Hot Sam's, a 100-year-old men's clothing boutique located in Detroit, Michigan, says day-to-day uncertainty still weighs on her.
Lauren:
It's just wild to me to actually still think that we're still here. And so with that said, I think we're still figuring it out. I mean, I feel silly to say that, but we are still figuring it out. It's still like day-by-day, week-by-week, month-by-month. I mean, we've gotten into kind of a groove now in terms of what this, I guess to say, new normal is, and what's going to be next. We've kind of gotten into a groove, but we're still in uncertain times and we're still in uncharted territory here.
Nelson (host):
For Jesse Jacobs of Joyride Pizza in San Francisco, COVID-19 closed one door, but opened another. When pivoting wasn't enough, he completely changed his business.
Jesse:
When COVID first hit back when we spoke a year or so ago, and it seemed traumatic to everyone and fairly short-termed, it just became apparent that nobody's going into restaurants or cafes or tea houses for the foreseeable future. And so for us, the middle term was really to pivot and focus purely on eCommerce and how to crack that nut and become a master of the tools of the day in order to really deliver tea through our website, which is something we made a good effort to doing and we're happy to have evolved to doing it. And I would say whenever it was it appeared COVID was coming to an end, we had the resolution to kickstart our tea lounges and be amongst the first to create safe, healthy places for people to gather in San Francisco and relive the awesome experiences of cafe life and tea houses and such. And so we did.
We reopened, relaunched to the best of our ability. We hired up staff and adjusted our menu. I would say, as the days wore into weeks and months, it became apparent that Delta was present. Fear was even more present and the business model of cafe life was not happening. And so it was really bittersweet to realize we had to close our stores. As an entrepreneur — and I'm sure as other folks here — you can definitely understand those moments of darkness when it seems like you've tried everything you can and it's simply just too big of a nut to crack. And so I sat with that, basically, in a state of limbo and realizing, 'Wow, the business that I had built was not meant to be at this moment.' And with my own practices of just mindfulness and creativity, and just trying to take time journaling and really just disconnect from the efforts we had, I came to the realization that the world was full of fear and anxiety and what would it be like to create a business that was about helping people answer that call of a little bit of joy? And during the whole period of COVID I spent a good amount of time cooking at home. My wife got into baking. The Bay Area is home to outstanding cuisine, outstanding artisan purveyors and with a bit of creative influence from my peers, realized that there was a possibility of doing something as basic as pizza.
And that was the beginning, the idea that, 'Wow, what would it take to take our locations and create a new brand and think about pizza in a new way?' And Detroit pizza. It seemed a way to innovate, to do something that had clearly had a rabid following in the Midwest and it wasn't really happening in the Bay Area. And so we brainstormed, we looked at recipes, we talked to local suppliers and farmers and decided to launch a brand focused on the joy of pizza that you experience when you have your first bite. And that was the experience and the emotion that we wanted to bring to the world. We felt like, 'You know what? People are a little down and out. Let's bring joy with a guilty pleasure and do it in a way that's unique to the Bay Area that connects with all the local suppliers.'
Nelson (host):
What was the biggest lesson you learned from this experience?
Jesse:
Customers, employees, everyone is hungry for a little bit of joy. And I think we all have now accepted, there is no end. It's a new reality — and how do we work with that and build a life, whether it's more online or more delivery or other creative venues, but, build a life with the reality that we have? And I would say that COVID has many horrific qualities to it and is also transformational. And so I've tried to look at this as a lesson where the challenge of change has also been a catalyst for growth.
Nelson (host):
Well, it is a curious thing today that we have Lauren Stovall with us who is based in Detroit. So, Lauren, the next time you make it to San Francisco, you'll have to visit Joyride Pizza and let us know what you think of their Detroit-style pizza. But Astrid, this is really a good segue to you because Jesse's talking about this notion of embracing reality, and it seems as though with the timing of Taming Turtle Cookies coming into the world during this pandemic, you have had to do that right from the start. Can you talk a little bit about what it was like to give birth to an independent business in this period that is full of so much uncertainty and constraint?
Astrid:
Definitely. I actually really resonate with what Jesse said. We actually left San Francisco during the pandemic because it was getting so stressful. And I think when we decided to start, we had just moved to Portland and we saw an opportunity not only because we didn't see the product that we were selling, but, we saw an opportunity because Portland was so welcoming, not only to new business but we could operate without potentially having a storefront or without having a huge online presence.
Nelson (host):
Well, I'm curious how, and you can talk a little bit about the makeup of the company itself in terms of employees, and the role that you play, but how have you actually set up a business model — or arranged a business model — to try to eliminate a lot of the things that have become stress points in other businesses, especially ones that require actual interactions between customers and guests, whether that's a customer walking up to a counter or something like a massage parlor? Obviously it's impossible to get around customer and employee interactions. How have you woven those kinds of considerations into your business model?
Astrid:
Right. No, that's a great question. I think for us, well, the makeup of the company is, I'm a co-founder and then my partner, Zach, he's actually the baker and the recipe developer. So it was really just us two and has been. We actually just hired our first employee a year later, which is great. But in terms of the considerations, for us, I think we were very lucky to find a farmers market, the person who created this farmers market and led it. She herself was a pastry chef for about 25 years and not only was very careful about curating vendors, but, also was extremely careful about COVID and all of those considerations. And so us going to a farmers market meant obviously wearing masks, obviously being vaccinated. But also maybe having a plexiglass so people can't really get close to the products, to the cookies. Maybe it means that we skip out on certain markets because we don't feel comfortable. And maybe this is unconventional, but maybe we say, 'Hey, today, if you want cookies, we are going to be at this parking lot. Pre-order and we'll have your box for you. And each person comes up and we drop it off at their car. So it's been really interesting finding those workarounds of what we feel comfortable, what makes our guests feel comfortable, but also I think for small businesses that maybe don't have a storefront or a food cart that are going to farmers markets, finding that environment where the person who's organizing it is also so strict and careful, and makes you feel a little bit better about showing up.
And then just being creative. I think Instagram has been our main platform of having really personal relationships with our customers and saying [things] like, 'Hey, I really would like cookies on Friday. Can we figure something out?' Or, there's been even people in our apartment building who have found out about us and I'm like, 'Wait, we live in the same building. I can just drop it off.' So, it's been really interesting, for sure.
Nelson (host):
Jesse, I'm curious for your take on that. With Joyride you have the physical real estate as you mentioned in the Mission and in the Yerba Buena Gardens area of San Francisco. How has the business model adapted to try to provide an experience that's both welcoming to customers in a time of change, and a sort of way of working that you know is going to make you and your employee base feel comfortable.
Jesse:
So, going from a cafe/tea house where people spend hours on end writing their novel, or having a blind date and hanging out all day drinking good matcha, for example, and knowing that's not possible. So the first thing was, okay, create an outstanding product that travels well and that's delicious, that people crave. And so, this Detroit-style pizza became just the perfect vehicle for all of that. In terms of locations, it was like, 'All right, well, number one, we have to work with our landlords.' So the landlords were very amenable to adjusting our rent and making it a percentage rent and really understanding the challenges of business and retail these days and the unknown reality. So working with the landlords, having a product that worked well with this — and so one of the qualities of that is, of course, transportability, whether customers pick it up or whether it's for delivery.
This style of pizza, especially, because of the moisture content and the size of it, really travels well. It retains its warmth for a while, doesn't get too, what's the word, 'abused' during transportation. So it's an internal workflow assessment, for sure, from making the product to making it easily distributable outside of that, as also enjoyable inside. So if you want to come and hang out and sit in Yerba Buena Gardens, well, it's an amazing location with a beautiful outdoor dining patio. How do we maximize that? So we ended up getting a full liquor license there as well.
Nelson (host):
Lauren, you mentioned the considerations that you are weighing for how to make sure that this new eCommerce wing of Hot Sam's feels like Hot Sam's. Feels like the experience that a customer would have in your physical store. And, obviously, that's a challenge that any independent business or any business of any kind has to weigh when choosing to become an omnichannel business and have a presence online as well as one in a retail space, for example. How did you weigh those kinds of considerations?
Lauren:
It's new territory for us to be an eCommerce. I don't know how we have managed to make it to 100 years without eCommerce, but somehow we have. And I think, to your point, it is attributed to the customer experience that is had when being in the store. So, we're much more than a store. We reach beyond the doors of our store and are very much into the heart of the community. You laugh and you joke and you just have a good time whether you're buying anything or not, and so to translate that online was a bit challenging. And so we played around with just putting the inventory online, adding it to your shopping cart and checking out. And I don't know if that really shared our story or our experience, and so it's been very touch-and-go.
I recently had some interns who were working on our eCommerce platform and they did a deep study. I'm actually very grateful that we had these interns, but, they did a deep study and got some customer feedback on what we could tweak and how we could tailor our eCommerce to really translate the environment and the culture that is inside of the store. And making sure for our customer it needs to be very seamless. It needs to be very streamlined and it needs to be user-friendly.
So what's actually great about Square eCommerce and Square Online is that it is very user-friendly. I mean, so much so that I was able to even kind of set it up, but also it's easy for our customers to navigate through. And so simplicity is key for us, but also a way to be able to interact. So some of the pictures that we've recently updated, they came from a recent fashion show. So a lot of our customers like to see themselves, and so we added some cool photos that came from a fashion show that we recently had, and that's the makeup of how you see the clothing.
Nelson (host):
Well, Astrid, I'm the kind of person who would follow your business just because there are pictures of beautiful cookies posted on Instagram. But I'm curious to hear from you. You mentioned the power of Instagram. How have you leveraged digital platforms to create a sense of a full and unique brand for Taming Turtle Cookies, especially since this isn't a situation where you've been able to have customers come in and smell the cookies from down the block before they line up with friends and family to take a box home?
Astrid:
I definitely understood the power of a visual platform like Instagram to start getting the word out and join the community, not just local Portlanders, but, really dessert lovers and food lovers at large. And so I really started just taking beautiful pictures, or what I considered beautiful pictures of our cookies, and really also just capturing really fun moments, behind-the-scene moments — really take people on the journey that we've been through, of we are just two people who have never owned a small business and we're starting this, and here's us making a bunch of dough in the kitchen. Hope you enjoy.
And so it's been really great just to see the reaction of the small community that we've built on the platform. I think the best part has been being able to ask questions in real time. So, the other day we were considering, "Should we make an oatmeal raisin cookie, or a walnut chocolate chip cookie?' And I just put a quiz on our Instagram story and immediately got feedback and it was like, 'Sweet. Walnut chocolate chip is this weekend. That's what we're doing.' and it was so great. And then the oatmeal raisin fans were like, "Hello. When are we going to get our cookie?' So, it creates a little bit of intrigue because we will definitely drop it down the line at some point. But I think just cultivating that personal relationship. I think so many of our customers feel so comfortable to just send us a direct message, and even if it's not to order cookies, it'll be like, "Hey, I thought of you because X, Y, and Z.' Or, "It was so great to see you at the farmer's market,' or they want to post their own stories because they want to support it because they truly love the cookies and that gives us additional content. And so I think it's been a really great platform, not only just to obviously have people discover the brand, but to create those personal relationships with our customers.
Nelson (host):
The pandemic has really shown us the power of community and how the definition of community has evolved. It's both the people in your neighborhood, but it's also the people who have an interest in your brand from afar. So how do you find time to manage all of that and keep yourself sane? Jesse, let's start with you.
Jesse:
Let's see. Well, we start with 24 hours. How do you make the time? That is a huge question. Especially in the face of so much uncertainty. I think it can be hard to be strategic with so many unknowns out there. Things can get scary as soon as you go down the road of the unknowns. We become less creative. So for me it starts about just having a practice that allows me to see more clearly. Very simply, I go to bed early and wake up early when there's less noise outside and less distraction and try to really just ask myself every day, 'What is the most important thing that I can add value to? What moves the dial?' And I would say it's consistent in terms of, okay, increased revenue, cut costs. But it also changes a lot within that, whether it means working with an employee, working with a vendor. I think that the new … I don't know a good word for it. I'm open to anyone else's idea, like new reality – but I don't like post-pandemic because it's just the world we're in. But this world we're in I find very challenging with reliability with vendors. And so it goes back to that flexibility. Like, how do I see clearly to remedy the situation and move forward? And time in the day? Yeah. I try not to burn myself out and do healthy things that replenish my battery so that I can see clearly and deal with the new way that we're doing business. I think, to survive also is to thrive and not just to give up.
Astrid:
Jesse, I love what you said. I think for us, really relying on my partner and delegating. Like, here's your swim lane. Here's my swim lane. How do we stay in touch and make sure that these things are being done? I think in terms of social media, sometimes we do lose that balance a little bit because we do have to prioritize operations or the actual baking or recipe development, whatever it may be. But to that end, I think really delegating and prioritizing and just being honest with yourself.
Nelson (host):
Jesse, can you talk a little bit more about some of the higher-level supply chain issues that you've encountered, and maybe how you've adapted to them?
Jesse:
So building a back stock, investing more in what sits on our shelves so that we don't have surprises, right? So some of our core products, let's say, brick cheese, which is one of the core ingredients that makes Detroit pizza what it is with that amazing crust — we can't run out of that so maybe we're having to almost buy futures and buy, say, three to five times the volume just to sit in inventory so we know we're not going to run out. That is core to our business. It's not an option, but it means we're sitting on inventory, which means you're sitting on dollars on your shelves and not converting it to real profit, and that requires a different balance sheet, right? Suddenly you have to pull cash aside just to sit on your shelf, which is a different economic challenge.
Nelson (host):
Lauren, I'm thinking about you in particular because of the fact that you now have this eCommerce wing of Hot Sam's, and that was not something that existed previously. How have you dealt with the logistical tricks of getting things shipped to customers and managing customer expectations there?
Lauren:
We've really had to … What's the word I'm looking for? Well, be upfront with our customers when we've experienced some challenges, especially in terms of shipping, which we have encountered working with some of our vendors, and some delays in shipping and things of that nature, and even our capacity being limited. And so we've had to have some different communication with customers and this has been a time that I'm seeing a lot of empathy on both sides, having to empathize with the customer and how they're going to feel about a delay. But then also the customer being empathetic with our circumstance as business owners and what we are enduring and going through at this time as well. And I find that if we just stay in contact and communicate with our customers and with our clients, that we're better off for it.
Nelson (host):
We're now two years into this new reality, as Jesse puts it. As we come to a close, I'd love to hear from all three of you. What helps you stay positive in the midst of this continued uncertainty?
Astrid:
I would say, honestly, the community, the customers themselves. I had no idea what to expect when I got into this business. And I think the support, the love, just … I don't know. Not even just from customers, honestly, from other vendors, other businesses, I think everyone genuinely wants you to succeed, especially if they love your product, they really want to see you grow. And I think I was not expecting that when we got into this and I know there's a lot of issues and a lot of things happening in the world and maybe it succeeds or maybe it doesn't. I mean, sometimes we're just like, 'Ah, what have we done?' We're in the kitchen and I have burns on my arms and all these things, and then I'll get a comment or I'll have someone reach out to us, and it's like, "Okay, this is why we're doing this. This is truly bringing joy into people's lives."
Nelson (host):
Well, Jesse, you were at the very beginning of a new chapter of your entrepreneurial life. What gives you hope about the future right now in this face of uncertainty?
Jesse:
If you were to only read the news, you would think it's pretty bad. And yet to be on the ground, dealing with real people who are showing up, making a living, just looking for simple sustenance, like resilience, and the spirit is inspiring and I think it's what gets me up every day. To be able to work with people and definitely connect and appreciate it, right? Post-pandemic when we're all holed up, I think I know that I'm a little more grateful to be able to be in the community of other people. And those folks who walk in and place an order, you can see it resonates. It's like, 'Wow, I can see people, I can smell something amazing, and I can walk down the street.' and I think those little things are a lot to be grateful for and hopeful for.
Nelson (host):
Well, it says something that both you and Astrid have spoken to community and from different perspectives. But I think that an immense part of the joy of my job, frankly, is this recognition and this constant reminder that the independent business community is just that. It is a community, and obviously that it manifests itself city by city and across different states, but it really is a national and international thing. So I'm happy to hear that both of you are feeling the love from being members of that broader community. Lauren, what's your take?
Lauren:
When I think of hope, I think of the spirit of the people in the community and the city of Detroit. There is no way that we would be here at 100-years-old of a business and made it through a pandemic. Survived through a pandemic, and also on par to thrive in the midst and subsequent to this pandemic. There's no way that we would've made it without the support of the city of Detroit, just the community and the people that support us. And so I have hope that, and I would say that for all of the businesses here, that we're doing important work. I think it's a testament to any business that makes it through and in the midst of this and after this pandemic, that there's a greater purpose for that business. And so, that is what I'm hopeful for, is that we're serving a greater purpose to serve the community, to serve the people. And so it's not just about the business or what you're selling, but that you're of service.
Nelson (host):
Well, three very beautiful sentiments to end on. Astrid, Jesse, and Lauren, thank you all very much for sharing your time and your energy and your minds with us today. I know that all of the listeners of Talking Squarely will really appreciate it and feel much more a part of the independent business community. You can find Astrid's decadent Taming Turtle Cookies online at tamingturtle.com and on Instagram @tamingturtlecookies. Get a taste of Jesse's Detroit-style pizza shop, Joyride Pizza, online at joyridepizza.com, on Instagram @joyride.pizza, or swing by in person in San Francisco. Visit Lauren's menswear boutique Hot Sam's in Detroit online at hotsamsdetroit.com and on Facebook at Hot Sam's Detroit.
A special thanks to Astrid, Jesse, and Lauren for sharing their unique perspectives. You've been listening to Talking Squarely, a Square Production. This episode was produced by Vidya Rao and Clara Shannon. Our music was composed by Jordain Wallace, with sound recording by Sorrentino Media and D.R. Baker. I'm Nelson Murray. Thanks for listening.