Table of contents
Technology is changing the way consumers interact with the world. And innovative technology is also upending the restaurant industry, from self-serve kiosks to pickup apps and robot chefs.
It can be tough to keep up with the demand of customers and newer technology solutions emerging every year. A study by the National Restaurant Association found that 32 percent of restaurant owners think their restaurant is lacking when it comes to technology.
You don't need to have every new piece of technology available to keep your business booming. However, there are a few solutions that will help you keep track of the ins and outs of your business, engage with your customers, and grow your business.
POS software
A POS, or point of sale, is a must-have for any restaurant; T81 percent of existing restaurants are using a POS system. This computerized system enables a business to take orders, track sales, manage cash flow, and keep track of inventory across multiple locations.
With credit cards being a popular payment option, having a POS that integrates with your payment processor not only helps you keep track of all your sales but also makes payments more secure for you and your customers.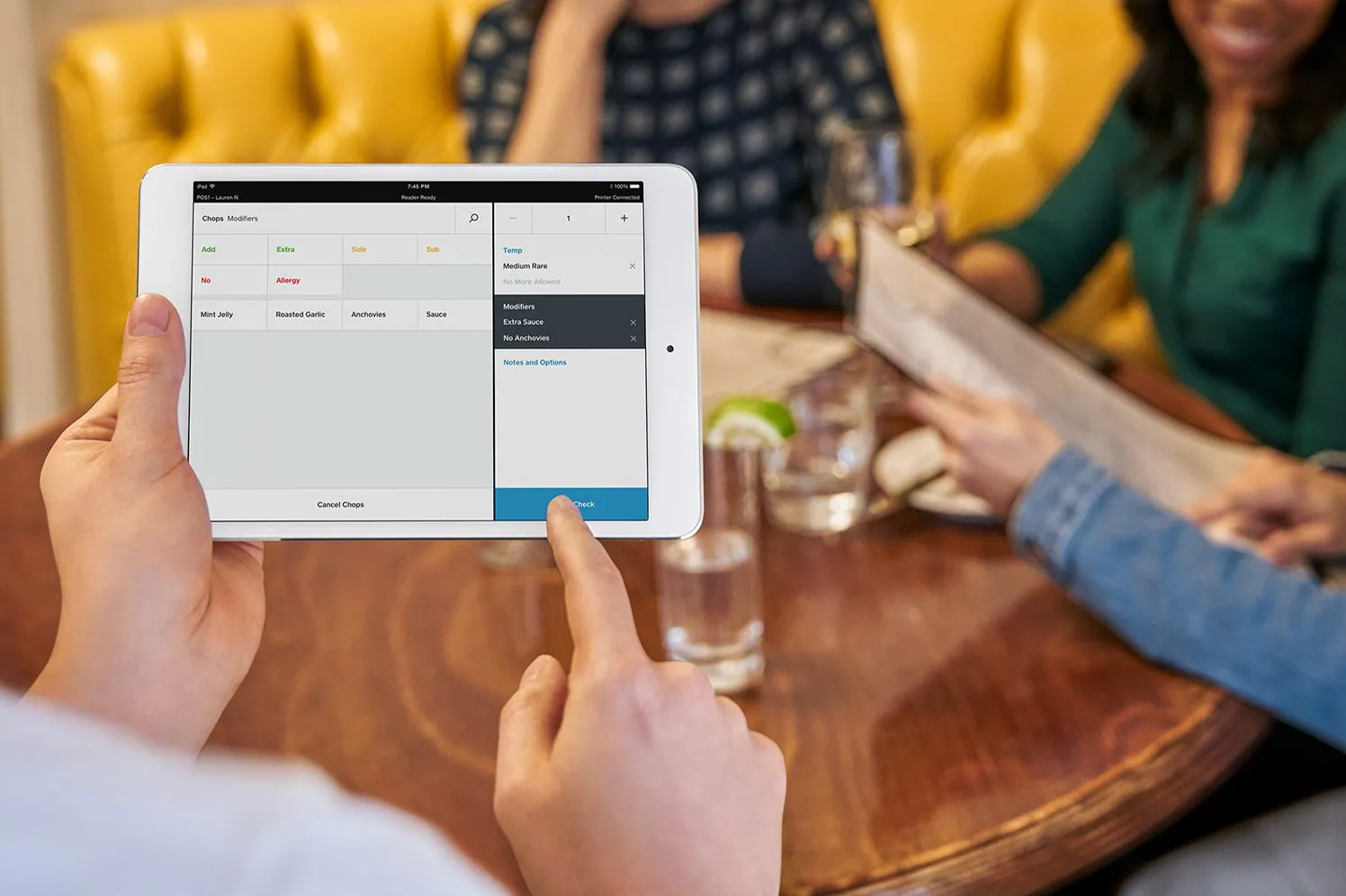 For full-service restaurants, keeping track of tables is important both in the moment and for future planning. Be sure to also look for a POS system that allows you to customize your floor plan and make real-time changes to track covers, time for table turns, and revenue centers.
Tablet POS hardware
If you don't have the counterspace for a full register — or if it's not in the budget or you don't want a bulky register getting in the way of your customer interactions — you might consider using a tablet POS system.
The right handheld or stationary POS tablet can provide for all your processing and tracking needs in a convenient and portable way. A mobile POS also allows waitstaff to make paying the bill even more convenient for customers by bringing a POS right to their table and cutting back on wait time.
Order ahead/delivery app
If you own a restaurant or work in one (or if you eat food), you're probably familiar with the slew of order ahead and delivery apps available today.Twenty-five percent of people already have an ordering app — like Caviar — on their phone and experts predict 79-percent growth for the order ahead and delivery app space over the next six years.
It can be overwhelming, given all the options, but your customers likely expect your restaurant to be on at least one of the available apps. It's more than just a convenient way for your customers to order from you. It can also be used to build awareness for your restaurant. Many customers use ordering apps as a way to discover new restaurants.
Email marketing service
One of the simplest ways to build your customer base and keep existing customers engaged is through an email marketing campaign. Share updates, offer promotions, and alert customers of upcoming sales right in their inbox.
If you don't want to build your own email, look for a service, like Square Marketing, that offers different templates that you can customize for your business. Many email services also offer analytics tools, so you can track how many people are receiving and viewing your campaigns.
Customer loyalty software
Reward your regulars and give them another reason to keep coming back. Having a loyalty program that integrates directly with your POS makes it even easier for customers to sign up and receive points when they visit your restaurant.
Look for a program that allows you to customize how you offer rewards — whether that's a more traditional punch-card program or a multitiered reward system.