Table of contents
This article is only for educational purposes and does not constitute legal or financial advice. Make sure you consult a professional regarding your unique business needs.
When your company starts making profits, it can be a tough choice deciding what to do with it. Should you save it or reinvest it? Reinvesting profits in your business can help your company grow. Reinvesting can take many forms: purchasing new equipment, marketing, paying off debt, or hiring employees.
Managing inventory
Magnolia Mini Mart is a boutique convenience store featuring local chefs selling everything from artisan pastries to grab-and-go-items. The market, which launched in early 2020, operates out of converted shipping containers in West Oakland. It quickly gained popularity featuring hard-to-find, popular desserts like creamy, burnt Basuku Basque-style cheesecakes and pastry boxes from modern Asian American-influenced Bake Sum bakery.
"One of our top priorities is to reinvest capital to help with inventory flow," says Magnolia Mini Mart owner Alexandra Tejada. "We don't have a set inventory, so it's important we have money to spend on a wide range of small businesses to diversify our brand and what we offer." Tejada strives to support local farmers, chefs, and creatives in the community.
While most of the business' capital is going into inventory, Tejada says they are also shifting toward more branded marketing rather than the self-designed flyers they had done in the past. Although they aren't reinvesting their profits here yet, this is where they plan on focusing next after inventory. They'll focus on marketing that reflects their brand rather than templated designs, continuing to build the community Magnolia Mini Mart began through Instagram.
Today, nearly a year since the launch of Magnolia Mini Mart, they are expanding to a second location. The business has also finalized a space nearby, hoping to give vendors access to a commissary kitchen. "This way, we can continue to help them develop their brands by offering help with branding, packaging, and marketing materials," says Tejada. They'll even go a step further and help vendors source the best and most cost-effective ingredients. As the business grows, collaboration, she says, will only help them grow further.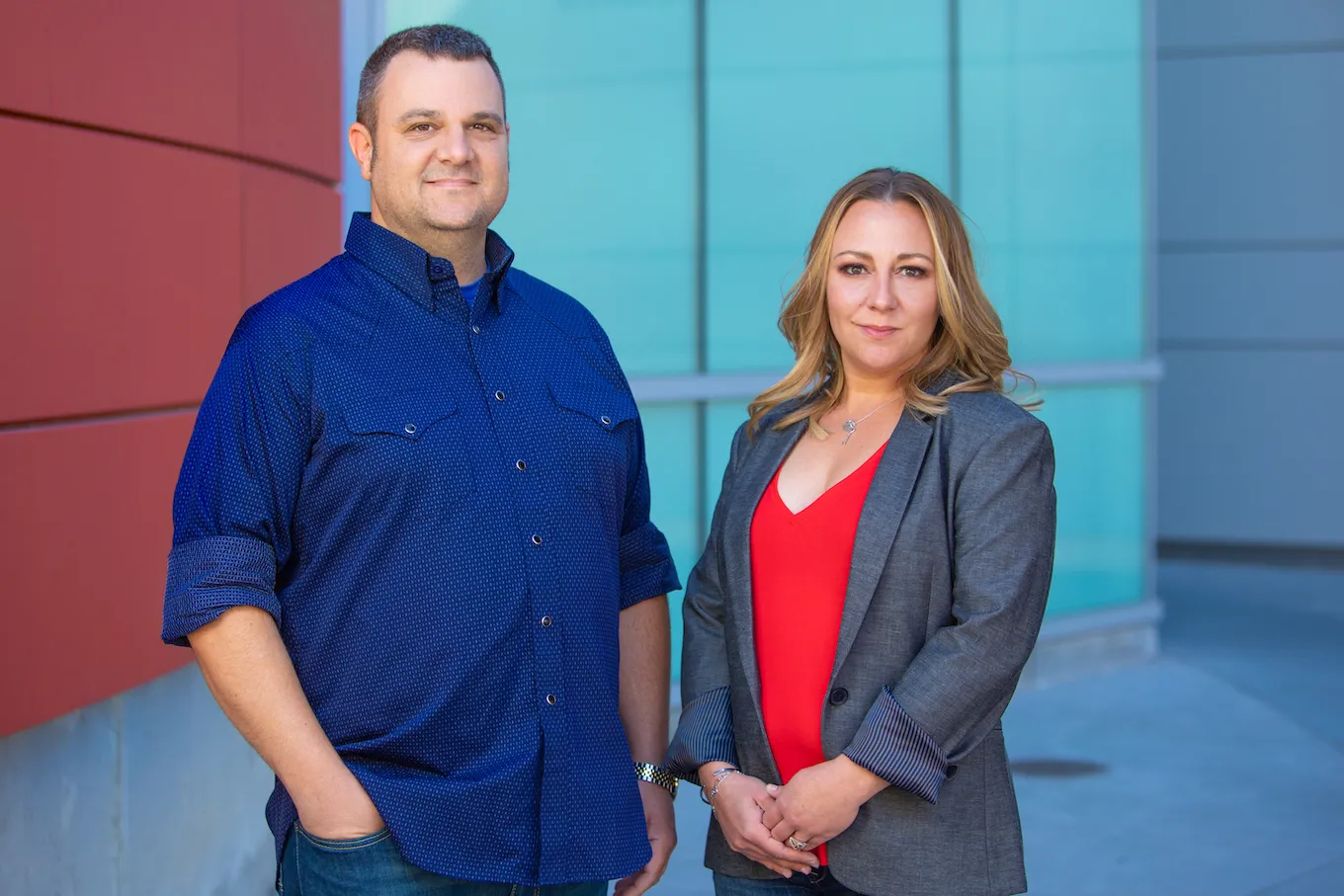 Reinvesting in hiring and new gear
The initial slow down from the pandemic turned out to have a silver lining for Dream Home Images, a California-based luxury real estate digital media company.
"There were a lot of things that we had on our list to do, but we were always too busy," says co-owner Krista Abel. With the extra downtime, Abel and her partner Greg Hansen evaluated how to make their business more efficient for the future. As a result, they invested in new camera gear, upgraded their file transfer system to save themselves hours of upload time — a time-consuming process when it comes to large image files. They also pivoted their marketing to focus on homeowners in addition to real estate agents, and streamlined their contactless booking process.
"We have so many repeat clients that come to us week after week," Abel says. "So it seemed kind of silly to have to send three to five emails back and forth, trying to organize the entire project, when instead we could just have a very simple form that they [clients] fill out at checkout. We can automate it all through Square. It really makes our jobs easier and makes the process easier for our clients." Abel and her partner use Square to pull reports, seeing growth by individual client as well as invoices. This has given them greater visibility into their business and empowered them to give someone a discount while still being accountable for the potential loss in cash.
In addition to investing in their marketing and new gear, Abel says they were able to hire two more people during the pandemic. One of these hires is helping them make the most of their time, jumping in and approving things on their behalf in their shared system.
A shift to marketing online
Wooden Table Co. owner Andrés Ozzuna started selling alfajores in coffee shops back in 2010. The shift in business operations from before the pandemic to now has made an impact on their business.
In the early days he rented a kitchen space and began making alfajores there, a menu item that was shelf stable and required simplified logistics versus some of the other items he was considering making. First he delivered to local coffee shops, some of which are still clients to this day. Eventually he worked up the courage to leave some samples for Whole Foods, a gamble that led to Wooden Table selling wholesale to multiple regions for the national grocery chain.
In 2013 Ozzuna launched a kickstarter, fundraising for a chocolate-covering machine. "This helped us improve our systems, the production — and then from that we learned a lot about how to manage and how to grow," he says. They were surprised by the sudden need to scale their business for greater distribution. Though the bakery was still making alfajores by hand, everything was now supersized. "We still do it by hand, do the same thing, but with a bigger mixer. The process hasn't changed, but instead of a bowl that makes one batch at a time, we make a little bit more," he says.
Today, Ozzuna juggles running the business's retail store and cafe as well as fulfilling wholesale orders alongside his wife, Citabria. His childhood dream of owning a cafe has never changed, and the retail store continues to give them the flexibility to try items like empanadas or truffles and new flavors that would take much longer to pitch for wholesale.
Since the onset of the pandemic, Wooden Table Co. has pivoted where they reinvest their capital. "Everyone is doing online, so I shifted the marketing money," explains Ozzuna. "Instead of doing discounts where nobody is around, I'm doing more online advertisements and that kind of thing — some ads, trying to be more active on social media," says Ozzuna "Now I'm trying to spend more money on social media and that kind of thing to have more customers. A shift to marketing online basically."