We're constantly releasing tools to help you start, run, and grow your business. In June we launched a bunch of cool new features. To make sure you're getting the most out of Square, here's a roundup.
Track your employee breaks with just a tap
We've added break tracking to Employee Management to make managing your business just a little easier. Set up employee breaks on the dashboard and track employees' paid and unpaid breaks right from your point of sale. Set up breaks on your POS.
Charge customers from your directory
Now you can charge repeat customers directly from an internet browser using Square Virtual Terminal. Just find a customer in your directory and charge them instantly via Card on File to save time and provide a seamless checkout experience. Go to Customer Directory to try it out now.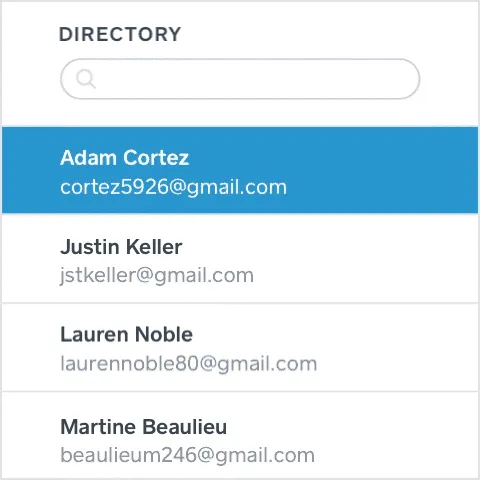 Lowered limits for instant transfer
We've lowered the instant transfer minimum. You can now transfer as little as $25 instantly. Get access to your money faster, whenever you need it. Start using instant transfer today.
It's easier to use Customer Directory
We're updating the Customers tab in your Point of Sale app to make it easier to use and help you better serve your customers. The update includes easier navigation to speed up your tasks, better search to quickly find the right customer, and an improved customer profile format. Check out updates to your Customer Directory.
Give your clients customer accounts for easier appointment booking
New customer accounts help your clients book, view, and manage their appointments with ease. Now customers can sign in to their new, secure account on your free online booking site. Customer accounts allow for fast, easy booking and rebooking for clients, and save time for you. Get started with customer accounts.
Streamline transactions and inventory with new Square for Retail updates
We're always listening to feedback from our sellers to improve the Square for Retail experience. Here are our most recent updates:
Saved carts: Now you can save carts for a later checkout in Square for Retail. Let customers shop the way they want, and keep your line moving. Learn how to create a saved cart.
View stock counts in search: Stock counts now populate in search to help you get a quick view of what you have in the store. Take a look at your stock counts.
Inventory report improvements: Based on feedback from sellers, we've launched several new features to help you get inventory reports back on track. Read more about inventory reports.
What's new with Square partnerships
Square's partners provide everything from accounting software and eCommerce solutions to inventory and employee management. Here's what's new with our partners this month.
Manage your medical practice with DrChrono
DrChrono EHR helps medical practices manage all aspects of patient intake, clinical charting, billing, and revenue cycle management. With the DrChrono + Square integration, practices can accept appointment payments online in DrChrono's EHR portal, OnPatient Portal. You can also accept payments in person with the EHR mobile app. Accept appointment payments online with DrChrono EHR.
Increase your bookings for classes, workshops, and events with Occasion
Occasion is a booking and scheduling app that specializes in public and private events. With the Occasion + Square integration, you can now collect event payments online. Occasion's other features include online calendars, automated marketing email, Facebook booking, and Google Search booking. Organize and collect payment for your event with Occasion.
Take payments on your WordPress site with WP EasyCart
WP EasyCart is a WordPress eCommerce plugin that enables you to easily sell online and process payments through Square. The integration allows you to customize every aspect of your online shopping cart, including taxes and shipping. Square sellers can use code SQUAREUP for 10 percent off paid plans. Sell online with WP EasyCart.
Schedule and onboard your patients with IntakeQ + Square
IntakeQ offers secure electronic intake forms for health professionals. Through the Square + IntakeQ integration, patients can pay for their services online in a customizable HIPAA-compliant form. IntakeQ also offers a mobile-optimized booking product where patients can schedule and pay for their appointments online. Start taking payments and intaking patients with IntakeQ.
Want to know about other recent product launches and updates? Take a look at the hottest features we launched in May.