Table of contents
San Francisco–based modern Italian restaurant Itria might be relatively new to the scene but has already had several lives. Launching in May of 2021, the restaurant tested several menus as everything from the way diners ate to where they ate evolved through the pandemic.
Itria is far from Itria Restaurant Group Managing Partner Min Park's first foray into the restaurant space. He is also the CFO of Thai chicken and rice quick-service restaurant Rooster and Rice and an investor in several other restaurants. After a mutual friend connected him and chef Daniel Evers, they met up a few times before deciding to launch a new concept together — Itria.
Building a sustainable workplace
"We are truly still a small business and Daniel and I run a large part of the business. We felt that was necessary, particularly for our first project and also with the recovery in San Francisco," said Park. " We can commit to giving a dining experience for guests and for employees, a sustainable workplace."
The restaurant launched during the heart of the pandemic. In order to manage various restrictions, the opening featured a limited set of pizzas to start. The duo wanted to offer guests a taste of what Itria would be while being respectful of shelter-in-place restrictions. Now that Itria has been opened at full capacity and regularly, it offers a full pasta and crudo menu.
Although in some ways service has remained the same, it has also evolved. "The dine-out dinner scene has definitely taken market share of consumer spend from quick-service lunch restaurants due to the work-from-home dynamic," said Park. According to a recent survey by Restaurant Business, nearly half of surveyed remote workers (42%) ordered lunch while working from home.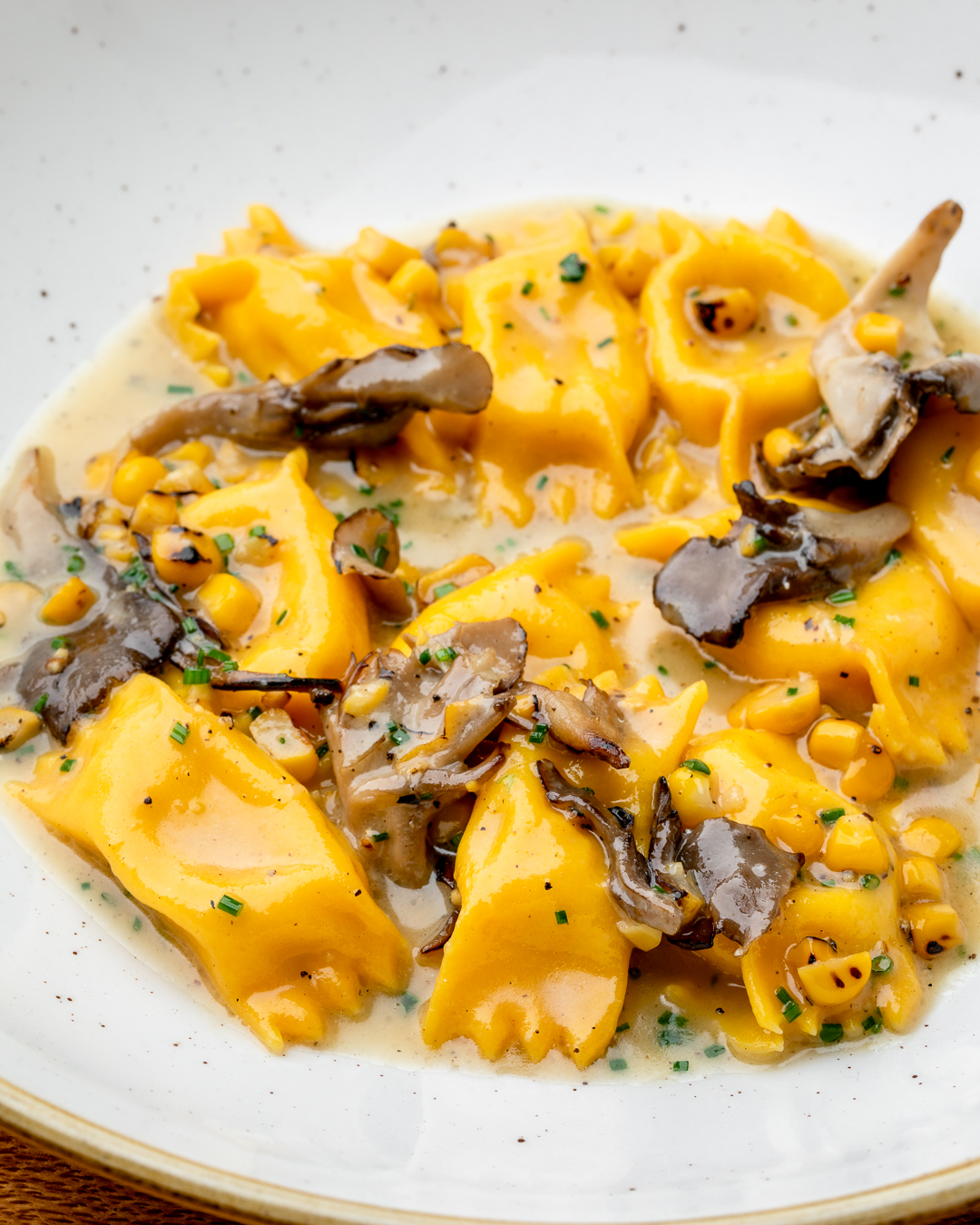 Connecting with the local community
Although Itria does not currently have a loyalty program, it is something they're considering moving forward. When the business first launched, it partnered with Doordash to offer pizzas exclusively, a little taste of what would become a full seasonal menu. Today, the restaurant offers a variety of tasting menus in addition to its core menu. These fixed menus feature several courses and, at times, an adjoining Sake pairing.
"They are popular!" said Min. "We offer tasting menus to highlight the strengths of Itria for guests that want to taste a little bit of everything." They go the extra mile to curate special experiences and communicate details, from what type of seating Itria offers to how to book a reservation on their social media surfaces. 
Inspired by the Danny Meyer book "Setting the Table," Park and Evers focused on creating an individual experience for each guest, a goal Park strives for with any food or beverage project he takes part in. For Rooster and Rice, Park experimented with different versions of franchise models so future franchisees would have a turnkey and tested experience. Itria, on the other hand, was designed to grow into a neighborhood staple. The duo hopes this restaurant will become a part of the San Francisco fabric and expansion could look more like expanding restaurants of the same style.