Table of contents
Keba Konte, founder of Oakland-based Red Bay Coffee, knew it was time to create a ready-to-drink coffee. Ready-to-drink (RTD) products had expanded during the pandemic, and he saw a particular demand for aluminum-canned, premade coffee in the industry. Plus, data from the National Coffee Association indicated that consumer interest in ready-to-drink beverages was growing.
The Red Bay team launched their first-ever RTD product in 2021, a black coffee spritzer, which Konte likens to a black coffee soda lightly sweetened with agave. While the drink seemed promising based on popular coffee trends, like the tonic espresso, consumer reception was underwhelming and the drink was complicated to produce. 
But the team was still determined to create a line of RTD products, so they took an entirely new approach: analyzing their own internal data to understand customer preferences and forecast popular RTD beverages.
"These things are costly to invest in," said Konte. "So the next collection, we knew it had to be a hit."
The Red Bay team turned to a host of data coming from their busiest coffee shops, as well as their mobile truck, catering services, order-ahead apps, and even online ratings and reviews, to find out what customers actually want when it comes to RTD coffee — from favorite flavors to alternative milk preferences. 
"The fastest growing milk was oat milk," said Konte. "It got to the point where it not only exceeded whole milk, but the pace of adoption was clear for us. We knew there was going to be an oat milk collection."
Using their Square ordering data, the Red Bay team could see customers were gravitating toward fun and interesting flavors, such as dark chocolate, but were cautious about sugar, indicated by the number of low-sugar orders. So the team created a low-sugar oat milk mocha latte made with dark cocoa.
"We cannot keep that on the shelf," said Konte of the oat milk mocha latte, which launched at the start of 2023. "It is just getting rave reviews from everywhere. Relying on that data has really paid off." 
"Ultimately, you know, you're leaning into what people are already buying. So by relying on that data, we saw a huge jump in interest from the spritzer to the data-driven product of the oak milk mocha."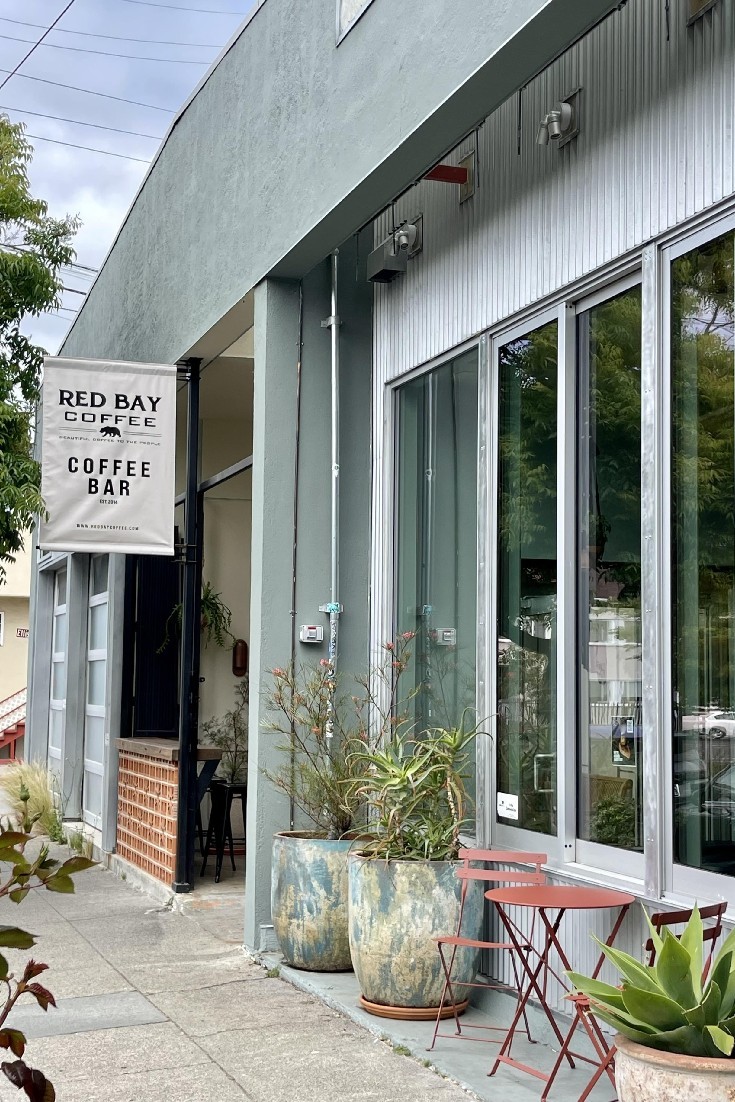 Automation that speeds up orders and frees up time
Headquartered in Oakland with six coffee locations around the Bay Area and plans to expand in LA, Red Bay is no stranger to innovation and technology. Besides leveraging data to predict the most popular RTD beverages, Red Bay has been exploring other ways technology — particularly automation — can enhance the business across their locations.
"Most people see a line out the door and they're like 'Wow, they're so busy, that's great,'" said Konte. "When I see a line out the door, yes, there's some of that, but it also means we've got room to increase our productivity."
To help enhance that productivity and cut down on wait times, the Red Bay team implemented self-ordering kiosks in their coffee shops. For customers who want to chat with a barista and ask questions, a staff member is available behind the counter. But for customers who know exactly what they want, self-ordering kiosks help speed up their orders, cutting down the line and the number of coffee orders the barista has to input manually.
Red Bay is also exploring ways to automate the espresso-making process itself. After noticing a bottleneck at the milk steaming station, Konte implemented an automatic milk steamer that was able to break the bottleneck and double their drink-making capacity. And to ensure consistency and cut down on repetitive motions that increase the risk of barista injury, they've added automation to their espresso tamping process.
The results? Baristas that have more capacity to engage with customers behind the counter. 
"It gives them an assistant," Konte said of automation's ability to aid his staff. "It helps them do their job better, and it feels like they get some backup."
Data from the food and beverage industry validates Konte's stance on automation: The Square Future of Commerce report found that 79% of consumers think that kiosks make ordering easier, and 73% of consumers prefer automation over staff in at least one area of a business. A full 99% of restaurateurs whose businesses drive $1 million or more in revenue per year agreed that automating back-of-house operations allows staff to focus on more important areas of the business.
"In the last 12 months, we've been in a surge of adopting a bunch of automation," said Konte. "But it's always going to be crucial for someone to be there for customer service and support. Now we get to free up the barista to really engage with the customers."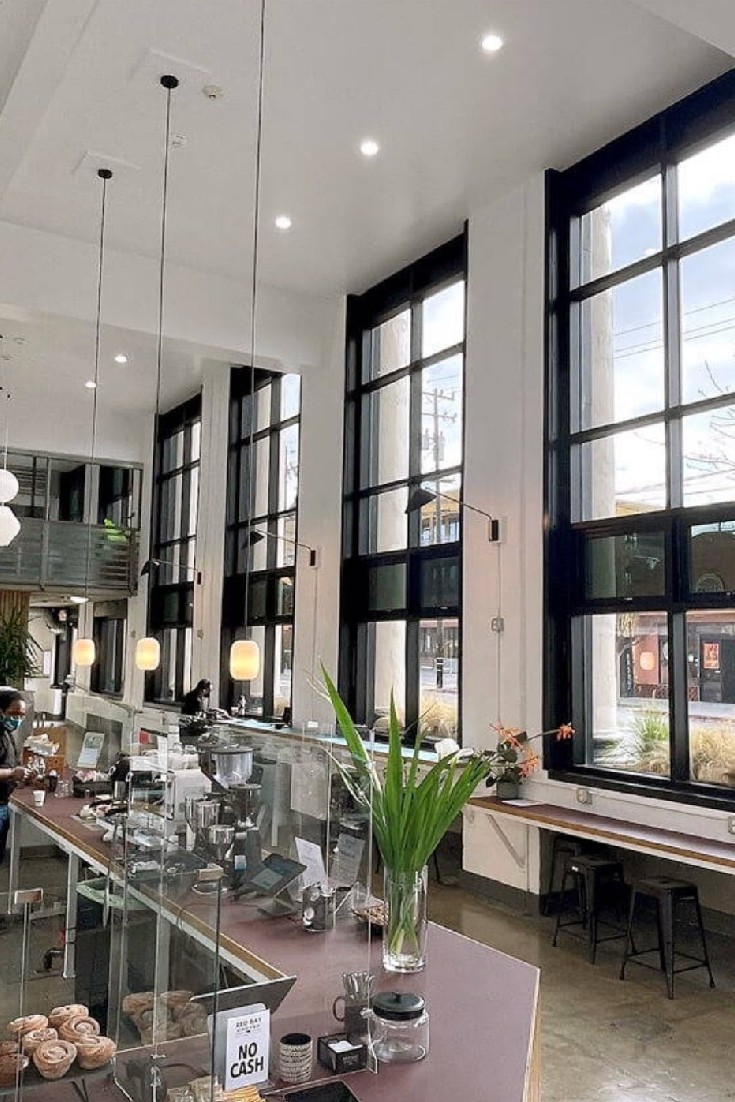 Leveraging AI to do more with less 
As the Red Bay team uses automation to optimize daily tasks, they've also been exploring ways to tackle work that hasn't always been a top priority for the company. For Red Bay that's meant leaning into artificial intelligence tools — specifically ChatGPT — to help produce a range of assets for the business, from AI-generated coffee descriptions for their website to crafting job posts for hiring.
"We use it to help us come up with blog topics, first drafts of blogs, subject lines of emails," said Konte. "We're using it in our finance department to create spreadsheets, and we're using it in other marketing materials and copy that we'll edit accordingly." 
According to Konte, ChatGPT has helped Red Bay to do more, especially in terms of tasks the team wasn't able to get to before. Whether that's a blog post they didn't have time to write or a job description that took weeks to craft and post, AI has helped propel some of their production, allowing staff members to simply approve or edit the AI-generated work.
AI adoption among organizations and business units has increased substantially in recent years, more than doubling since 2017, according to research from McKinsey. But AI can be especially impactful for leaner businesses with fewer staff dedicated to certain functions, as in the case of Red Bay.
"We're a pretty small operation, and most of the people in our company are baristas, because that's where the most labor-intensive side is," said Konte. "But in terms of the rest of our team, we've got two people in sales and maybe three people in marketing, so it's a very small team." 
"We're looking for ways to help grow our business with, you know, utilizing the small but mighty team that we have."