What's up with chip cards? They're way more secure than magstripe credit cards, but they can be slow to process which is frustrating for sellers and customers alike. Well, we've got some good news to share. We've just released a software update to the Square contactless and chip reader making it 25% faster to process chip cards. Our transaction speed (the time it takes from when you've dipped your card to when the payment is completed) is down to 4.2 seconds. Our goal is to keep improving our speed until we get it down to around 3 seconds.
A lot of people have questions about chip card technology, so we recently hosted a Twitter discussion using the hashtag #ChipChat. Square sellers and consumers submitted questions through Facebook and Twitter, then Square Hardware Lead, Jesse Dorogusker, answered them live. Here's a recap of our chat: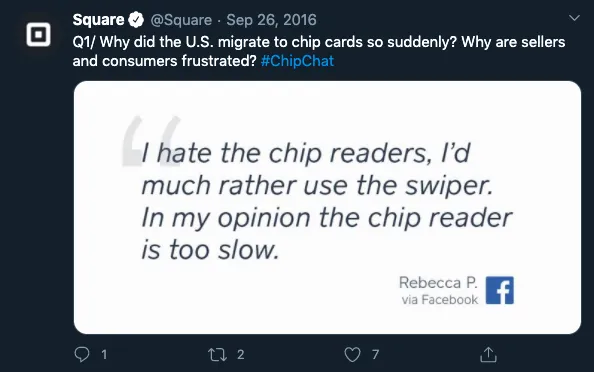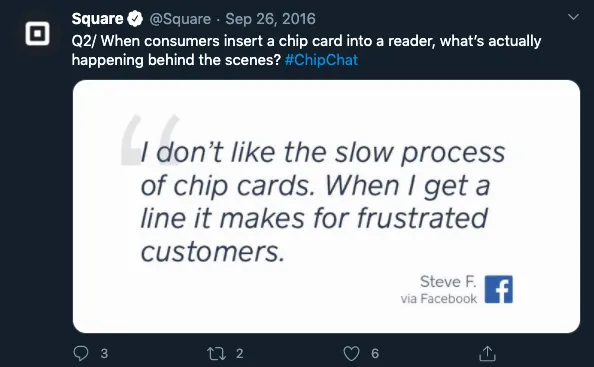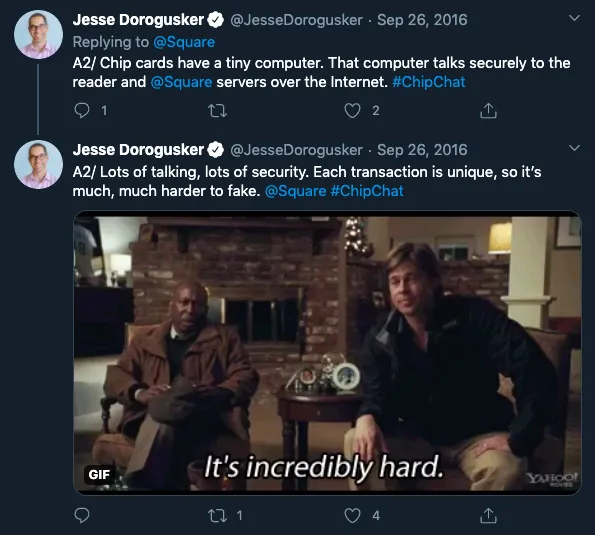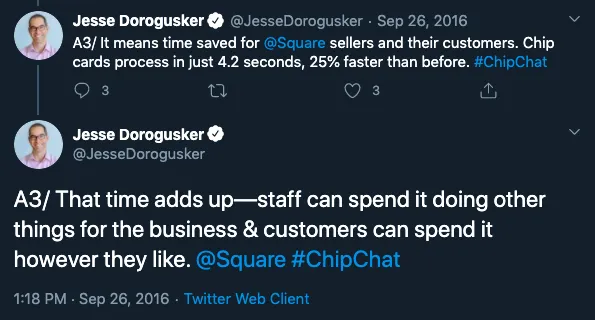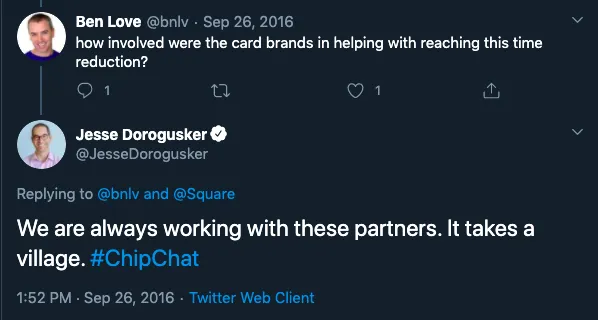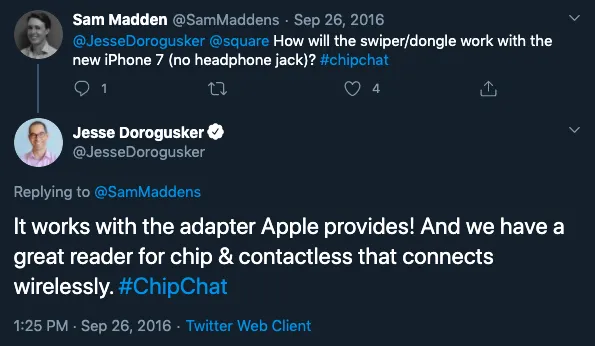 Learn more about using your iPhone 7 with Square.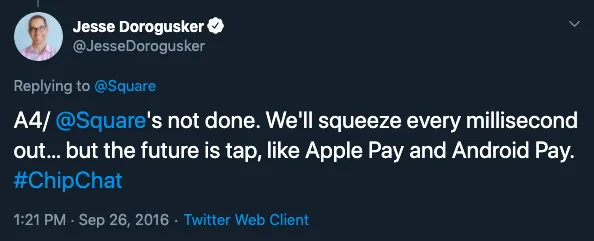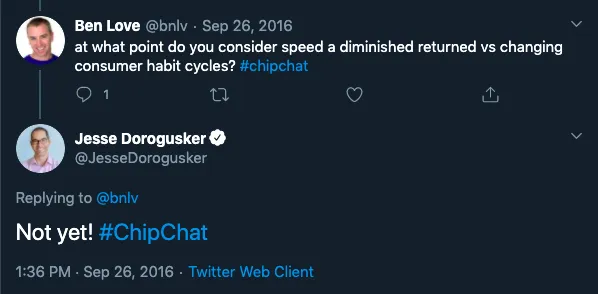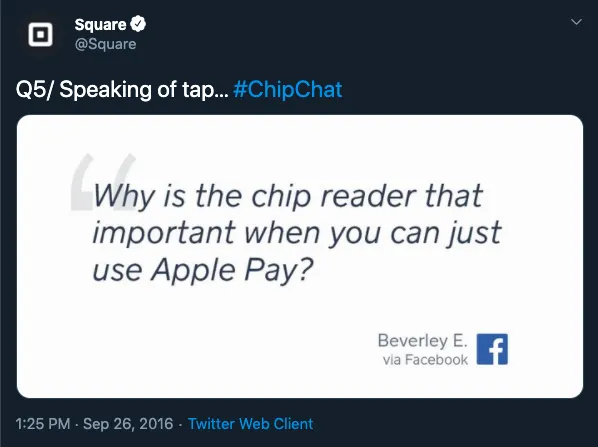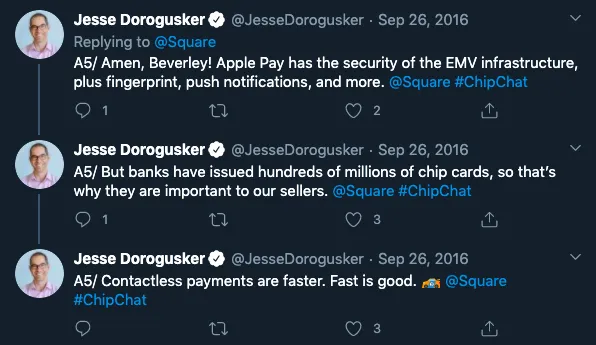 Learn more about Apple Pay and how to accept it at your small business.