Table of contents
E-commerce is a strong trend across many different industries. The prevalence and availability of the Internet makes retail websites a popular way for companies to sell both products and services. While e-commerce appeals to many people thanks to the ease and low expenses often associated with start-up, it is still important for new business owners to possess basic business skills. Operating an e-commerce business successfully still demands all of the marketing, planning, and management skills that other types of business require.
Starting an E-Commerce Business
Ecommerce includes any type of transaction that businesses and consumers conduct via the Internet, including credit card processing. With the expanding popularity of online retail sales, many entrepreneurs are exploring e-commerce business opportunities. Just as any brick-and-mortar business needs a plan, an e-commerce business also needs a plan for selling products, services, or information. A feasibility checklist is an excellent way for an entrepreneur to analyze their business solutions and ideas to determine whether their concept makes smart business sense. Many countries are devising e-commerce strategies to help entrepreneurs plan and executive successful business ventures. International guidelines are in place, which provide a voluntary code of conduct for businesses engaging in electronic commerce.
Building an inventory and working with manufacturers are just two areas in which an entrepreneur will need to excell when managing an e-commerce business. A number of benefits attract entrepreneurs to e-commerce business. Low start-up costs and overhead expenses are major reasons that many people dabble in this business opportunity, especially since it's possible to run this type of business without creating a physical storefront to serve customers.
Developing a Strong Business Plan
One of the first tasks of an entrepreneur when organizing a new business is choosing the type of business structure to utilize for the new company. A strong business plan is a vital part of any type of business, including an e-commerce business. Think of a business plan as both a road map and a sales tool for an e-commerce company. With a business plan in place, the company has a clear outline of every goal along with ideas for making the goals happen. The business plan should also include an overview of all resources available for meeting goals. To be functional, the business plan must be in-depth and realistic.
A plan based on only the most promising economic conditions would not be applicable or helpful during times of economic downturn. Optimally, a business plan should encompass at least three years' worth of comprehensive information about all activities that should occur to reach goals. An e-commerce business owner should contemplate several key questions when devising a business plan. For example, it's imperative to know who the target customers are, their demographic characteristics, and where they live and shop.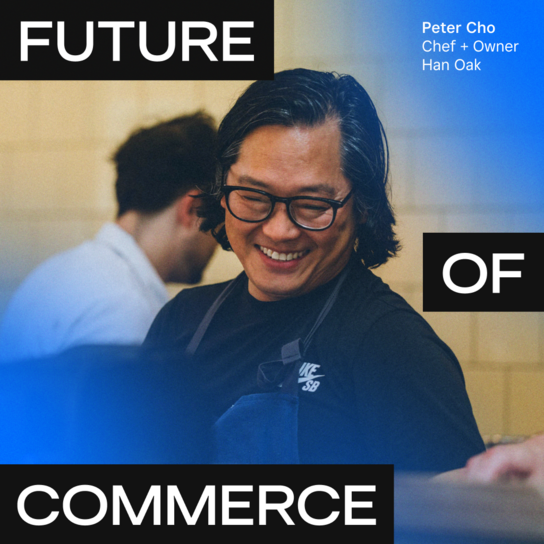 The Future of Commerce Report: 2024 Edition
Tell us a little more about yourself to gain access to the resource.
Thank you!
Check your email for your resource.
Guides for Business Financial Plans
A financial plan includes comprehensive planning of funding, expenses, and projected profits. Optimally, the financial plan should include an income statement, balance sheet, cash flow statement, and budget. Most businesses, including e-commerce businesses, need financial resources to get off the ground. If more funding is needed than is available, the entrepreneur will need to make a plan and create documentation that will encourage investment. A financial plan includes relevant market research and projections for income and profits. The plan should also show an outline of how recordkeeping will occur for the company, including the person who will keep these records, internal controls for accuracy, and checks and balances for ensuring transparency in finances.
A financial plan should outline all needs for funding as well as when the additional capital will be needed. Any repayment terms for financing also belong in the financial plan. Entrepreneurs should avoid the common mistake of underfunding a start-up business. A careful and realistic look at all expenses and expected revenue should provide an accurate financial plan.
Tutorials for Business Marketing Strategies
Plentiful marketing advice exists for e-commerce businesses, and many different aspects deserve the owner's attention. One thing to note is that companies with an active social media presence often appeal to consumers because people like to interact with the business in real time on the Internet.
Marketing ideas to promote a product or service should continually evolve to stay fresh. Businesses should engage in brainstorming sessions or use social media to poll potential customers. Providing high-quality content on a website related to products or services can be an effective way to attract customers as well. Some e-commerce businesses market their companies with a blog, which can be an informal way to write about topics related to the business. Branding is another important concern for e-commerce businesses. A part of this brand will be a professional website that shows off a tasteful and current design. Adding press releases to a company website helps promote new business activities.
Identifying and watching trends is an integral part of market research. Often, competition is fierce among e-commerce businesses, so focusing on trends that fit into unique company strengths will be a plus for any start-up business. In the process of building a global e-commerce business, business owners also must strive to protect their intellectual property with copyrights and trademarks, as applicable.