Table of contents
A black woman roofer accustomed to having the door shut in her face.
A woman tire specialist constantly questioned by customers about whether the wheels would fall off their cars.
A custom furniture maker who has to prove that she does in fact know how to use a power saw — and better than most men.
As we head into Women's History Month and International Women's Day (March 8), we're reminded of the hurdles and unwarranted skepticism many female small business owners face daily. This is especially true of those trailblazing in typically male-dominated industries, like roofing and carpentry; in 2019, only around 2.5 percent of all employees or businesses in those two industries are women or run by women.
Build Her Up, a new report by Square and Thumbtack, dives into the prevalence of the gender stereotyping still facing women small business owners across the country, their susceptibility to the pay gap, and workplace discrimination. It also reveals how these female entrepreneurs are fighting back by uniquely supporting each other and their communities, prioritizing collaboration over competition like never before.
To compile Build Her Up, Square and Thumbtack surveyed more than 2,000 of their small business owners, with almost 1,000 woman-owned-business respondents across 47 states and Washington, D.C. It soon became abundantly clear that women small business owners are still working, one customer at a time, to change the idea of what types of jobs a woman "should" be doing.
Overall, women small business owners were 5 times more likely than men to feel that their expertise was questioned because of their gender. This number was even higher for women in traditionally male-dominated industries, where they were 10 times more likely to feel their expertise was questioned compared to men.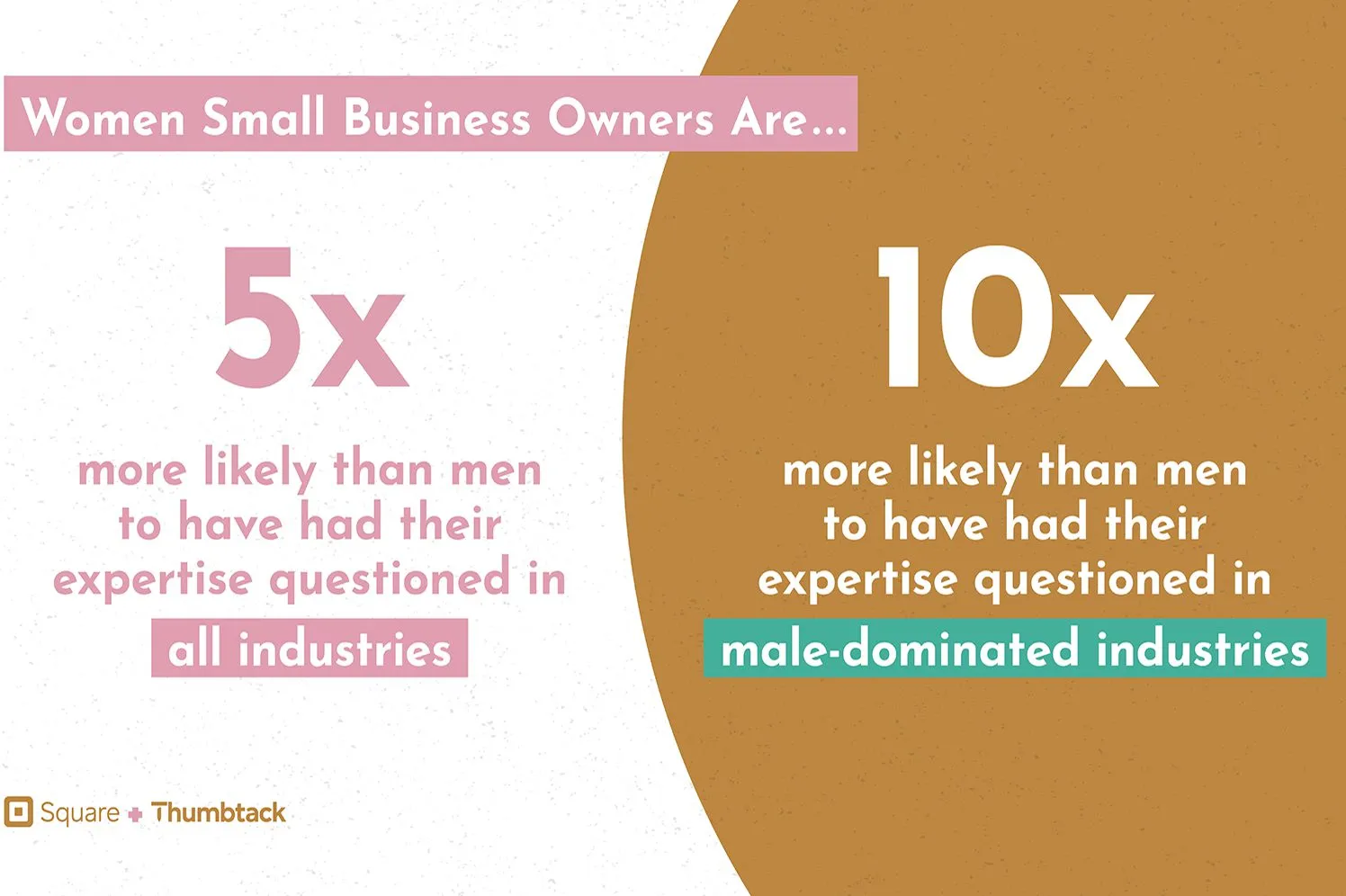 "The stereotype that we often run into with building furniture, is that we're expected to be these big, burly men. On the other side of the spectrum, people think that if it's two women, you must be lesbians," says Krista Back, cofounder of BuilderChicks, a custom furniture company in Washington, D.C. "Even when people just see us using tools like a power saw, their skeptical reaction says it all."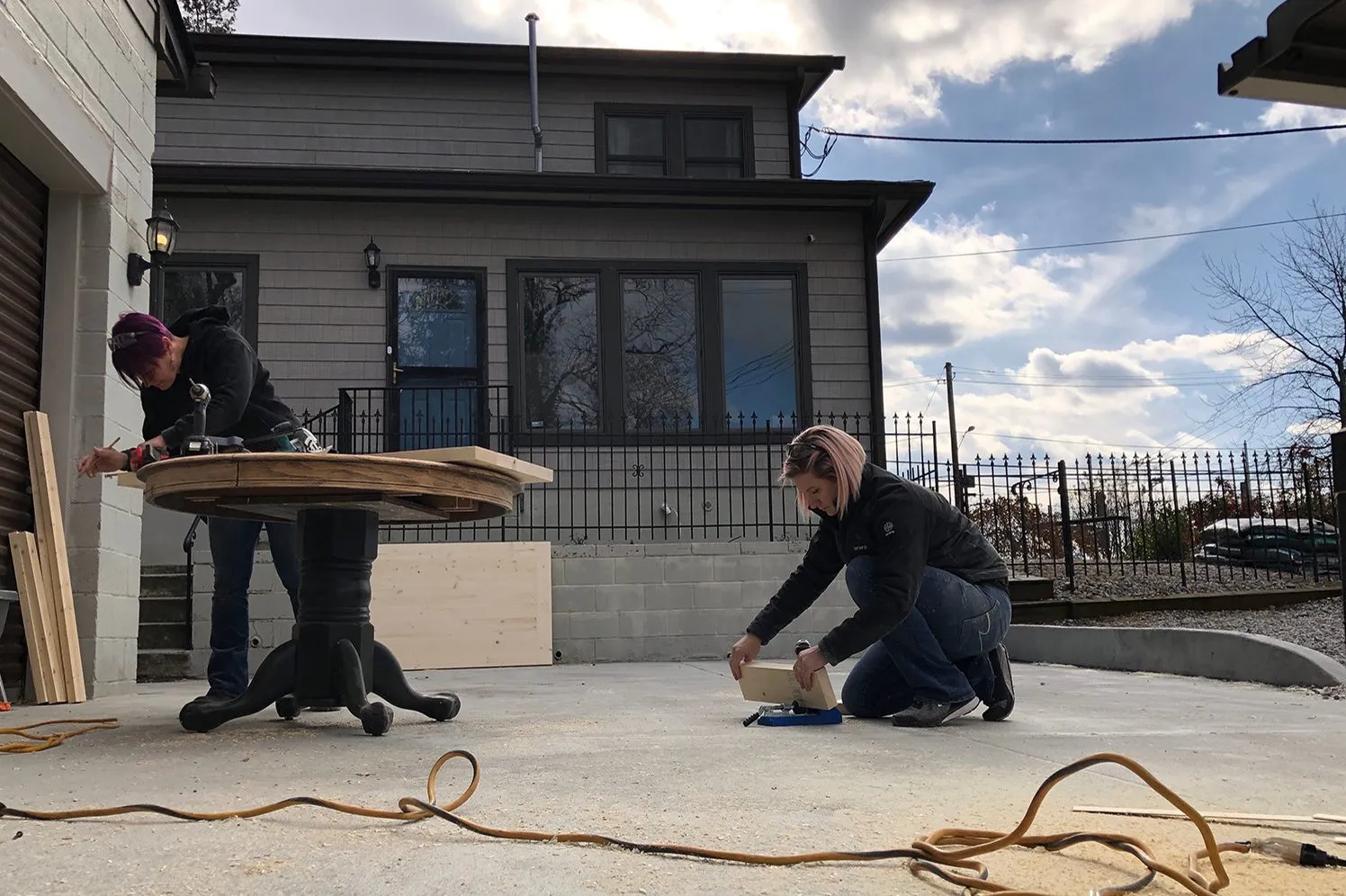 "It feels unfair that at the end of the day, I have to prove myself because I'm a woman, compared to a man who is automatically trusted — even if they have no experience," says cofounder Amy Wall. "We hope BuilderChicks can help break the mold, and change some of that culture in our industry."
As if starting a small business isn't already challenging enough, proving value and expertise is even harder for black women; 58 percent say that their expertise is questioned because of their race and gender, compared to just 5 percent of men.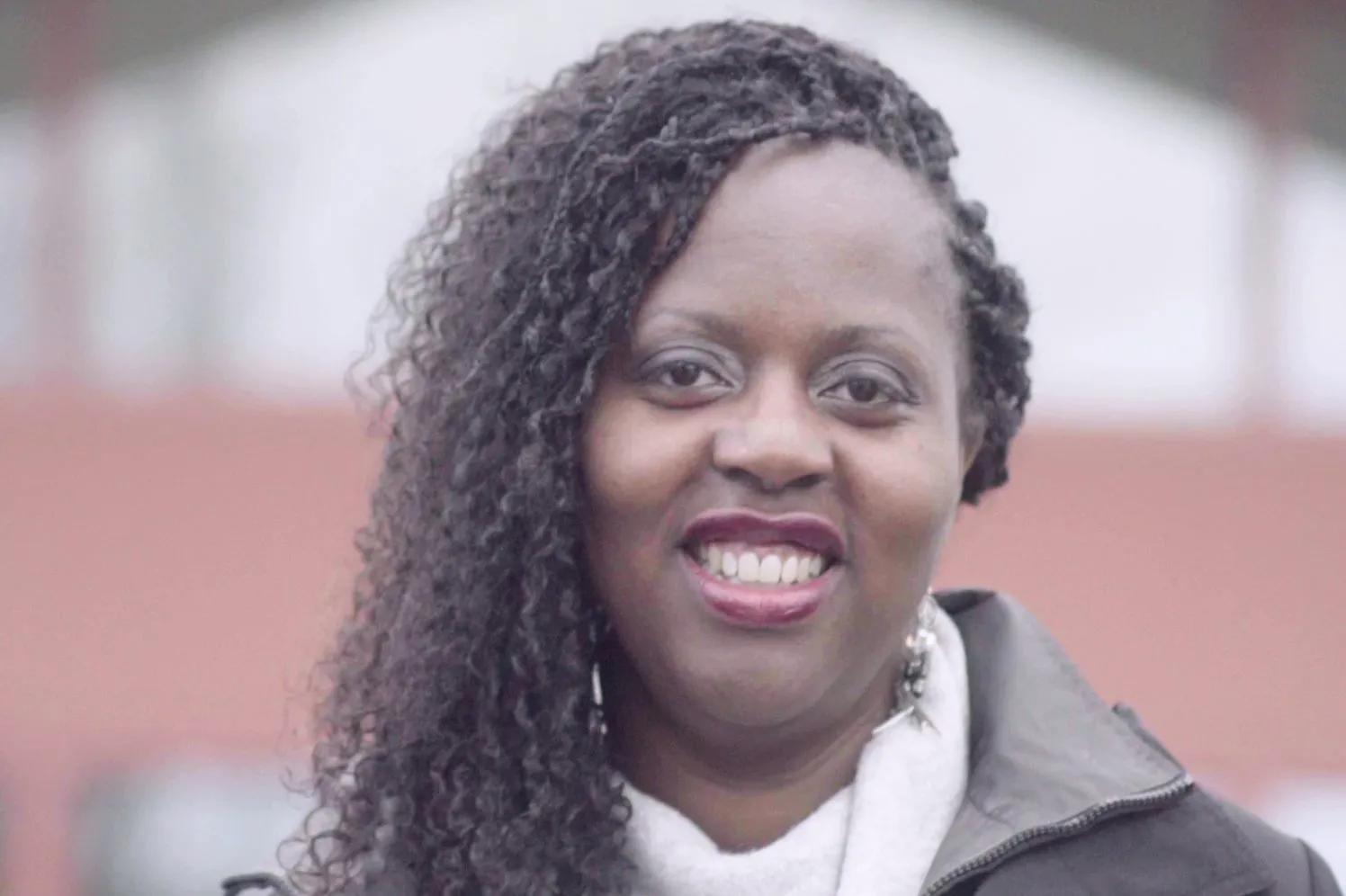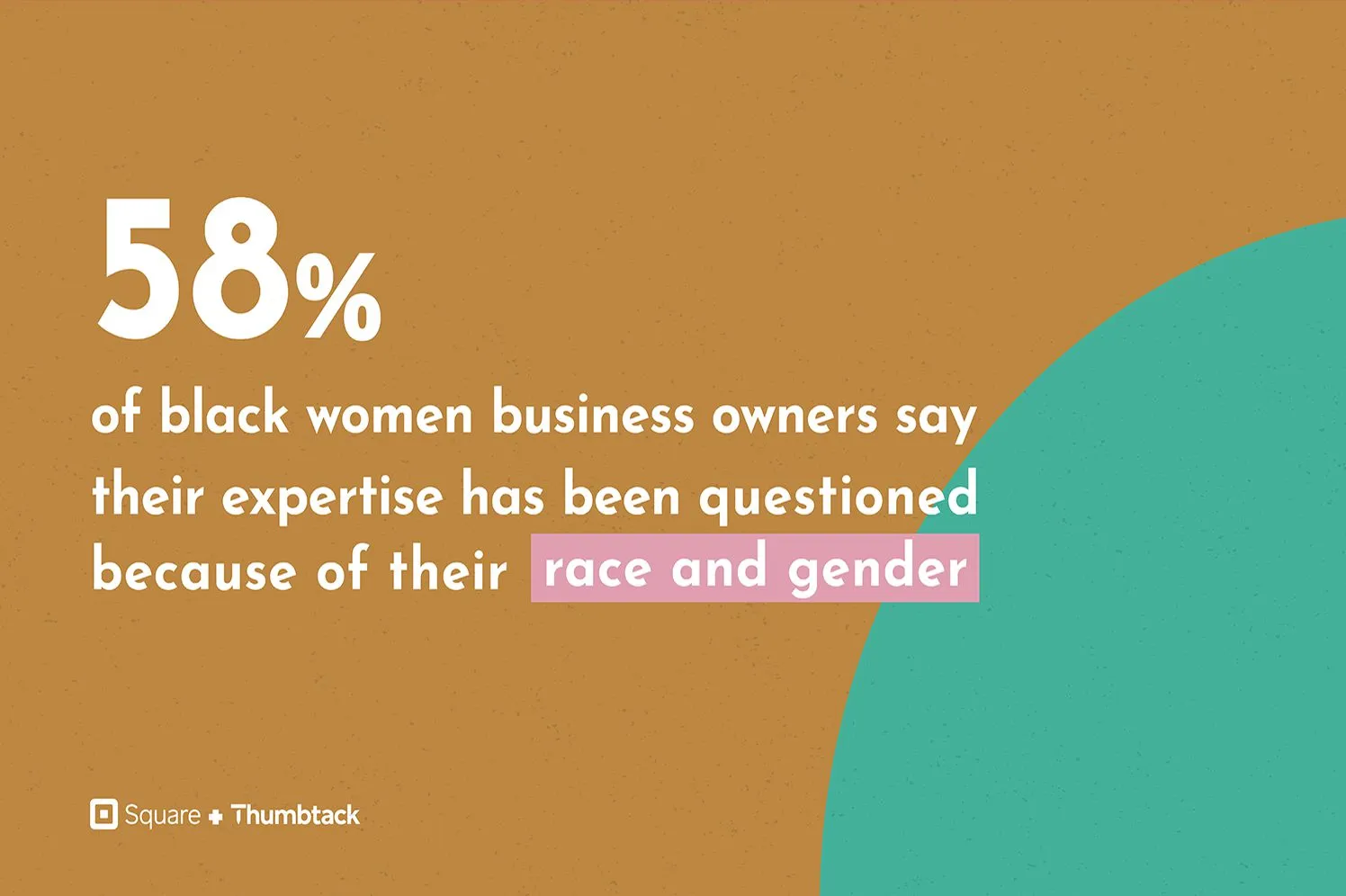 Letitia Hanke, the founder of ARS Roofing and Solar in Santa Rosa, CA, knows this battle all too well. She used to sign her emails "L.R. Hanke" and leave her picture off her website and promotional materials to conceal that she was a black woman. After a customer refused to shake her hand upon meeting her and shut the door in her face, she had had enough. Hanke decided to lean into the unique perspective she brought to the industry, as one of only a few women-owned roofing companies in the country.
"I decided to start signing my real name, Letitia, and I put my face on everything. What happened was amazing — I started attracting clients that were excited to work with a woman, I gained confidence in myself, my abilities, and my business has grown exponentially ever since," says Letitia.
These trailblazers and women business owners believe that their career potential is better in their own hands. More than two-thirds of our respondents told us that their hourly rate and potential for career growth were better working for themselves than working for someone else.
Additionally, 55 percent of women feel that by working for themselves, they're less susceptible to the gender pay gap, and nearly 60 percent of women say that working for themselves makes them less likely to face workplace discrimination.
Being a business owner comes with a high sense of satisfaction, too. Eighty percent of women business owners said they are happy or satisfied with their job or proud to run their own business. That's 30 percentage points higher than the national average of 51 percent, according to the Conference Board.
And certain cities rang in higher than others for supporting women. Women business owners ranked Washington, D.C., as the most supportive city, followed by Chicago and Houston, but still only 21 percent of women small business owners say their local government does enough to support them.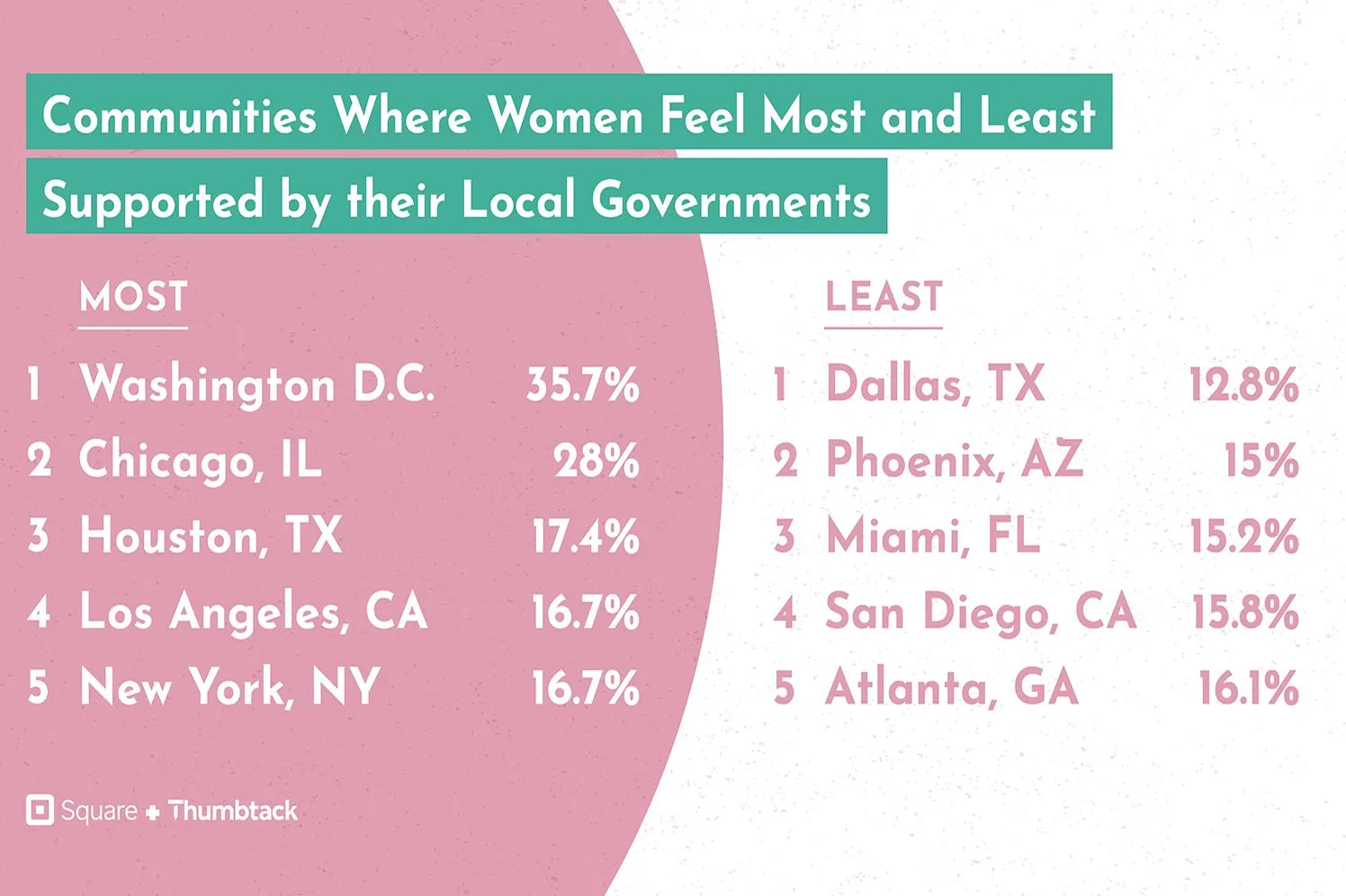 Women helping women
These women are changing stereotypes, one roof at a time. They're also changing their industries by teaching other women their trade and tapping into a support network of fellow women business owners.
Seventy percent of Build Her Up respondents say it is personally important to them to support other women-owned businesses, and 40 percent say they have a network of fellow women business owners to rely on. The women business owners surveyed are taking it upon themselves to create the change they want to see in their respective industries.
For Letitia, it means leading a roofing course through a nonprofit she started called the LIME Foundation, and the Next Gen Trades Academy in Cotati, CA. She teaches young adults what it takes to run a business and be a roofer, and even offers apprenticeships. Her impact is already making a difference; after hiring 23 men, she's about to hire her first female roofer, a young woman who went through her apprenticeship program.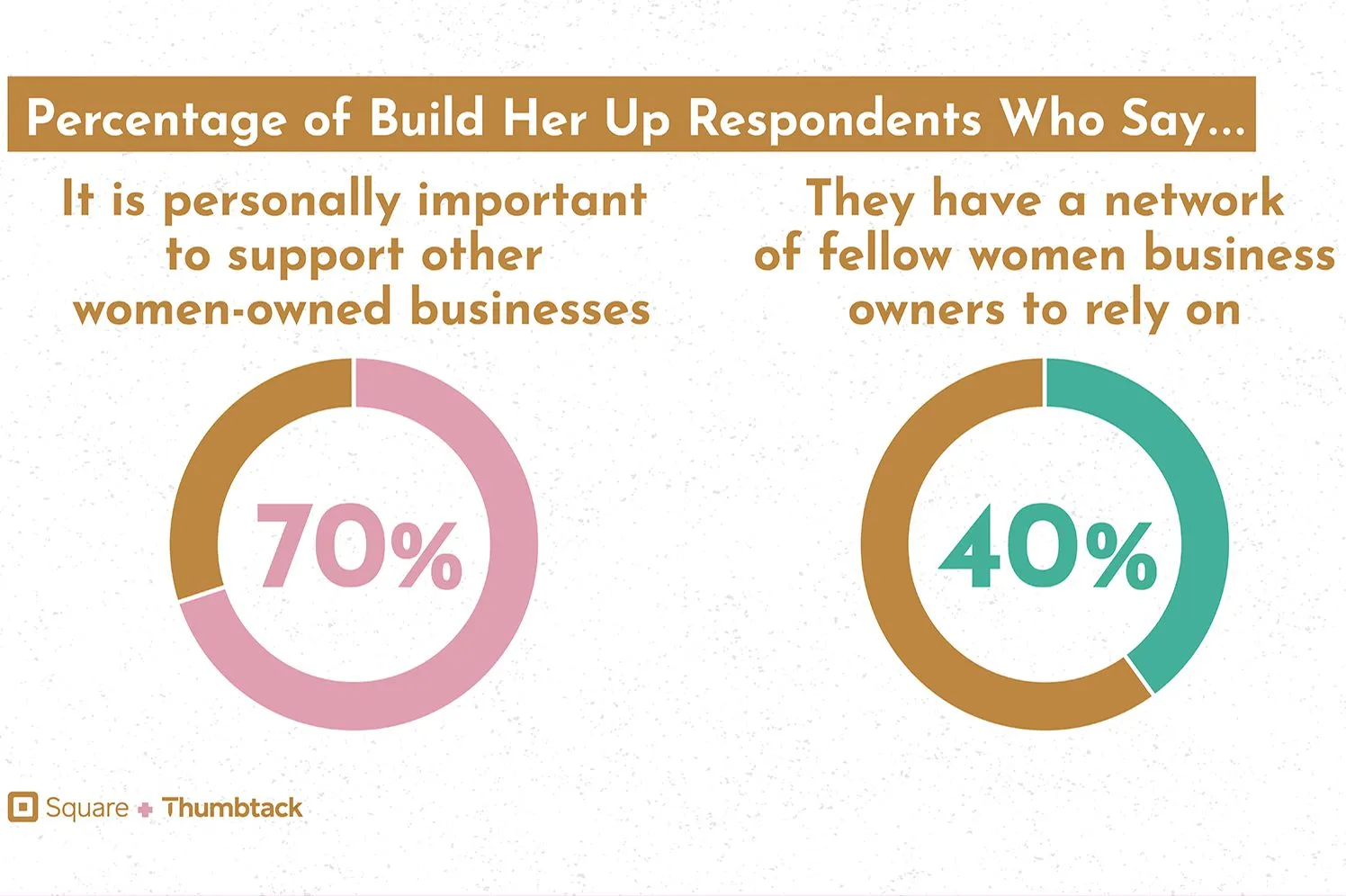 For Haylee Sjostrom, the co-owner of Crimson Tires in Casper, WY, changing the status quo is as simple as bringing her one-year-old daughter into the tire shop to see her mom get her hands dirty. "I hope that she sees that women can bus tires, jack up cars, balance tires, and change oil," she says.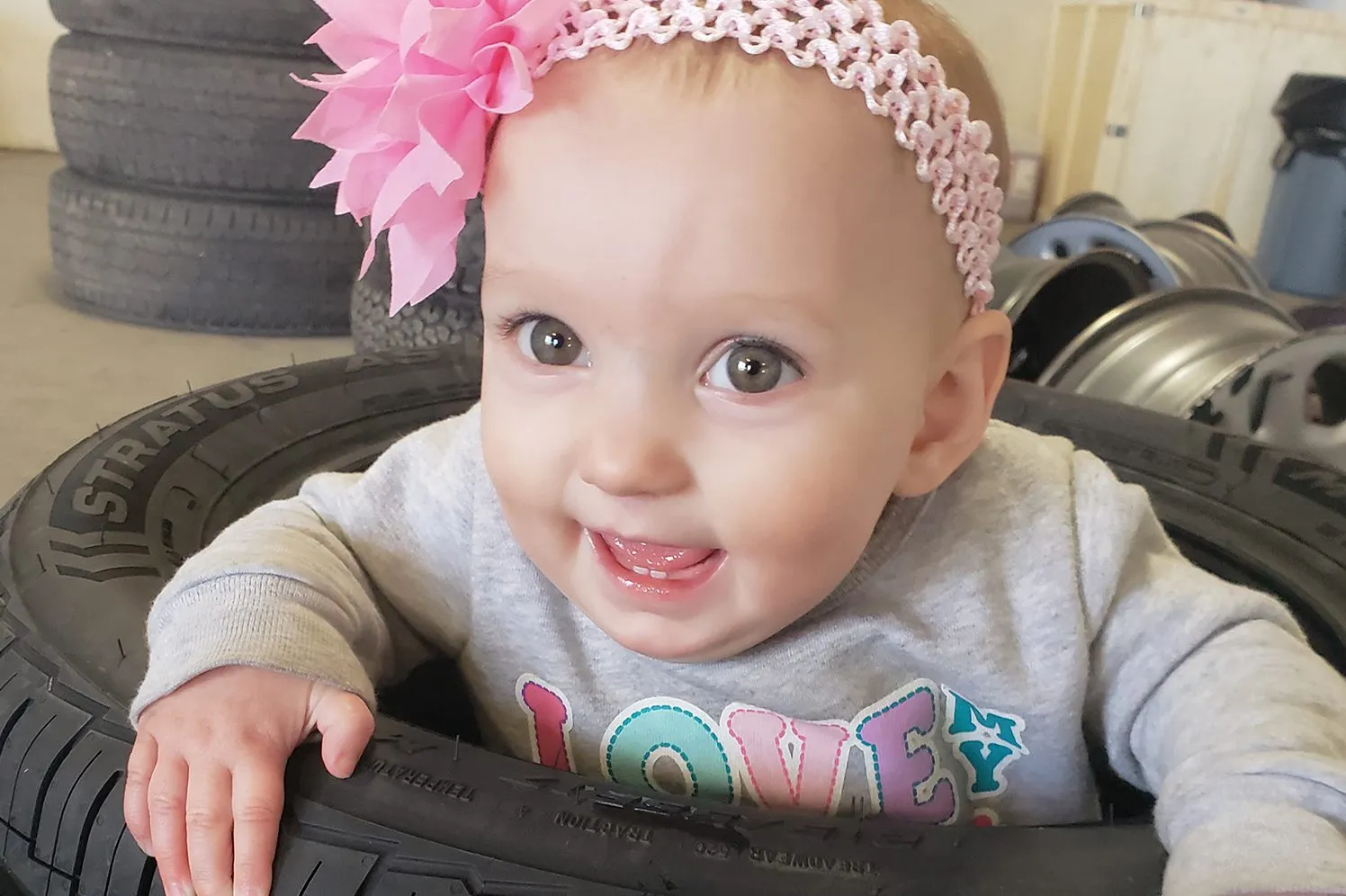 And for Amy and Krista at BuilderChicks, it's about creating a program to help women learn how to build furniture or find the stud in a wall to hang a picture, giving them one less reason to call a man for help.
This Women's History Month, join us in celebrating the bold women business owners trailblazing in small towns and big cities across the country, helping each person they come across think differently about what a woman "should" be doing.
To see additional data from Build Her Up, you can visit Thumbtack's blog. You can also hear more trailblazing stories on our Instagram, @Square, during Women's History Month, starting March 1.