Table of contents
A new year brings the opportunity to reflect on the previous year. It would be an understatement to say that 2020 brought new challenges for many. That was especially true for business owners.
With rapidly changing regulations, hesitant customers, and concerns for health and safety, business owners were put to the test this past year. While it's difficult to summarize the ups and downs of 2020 and the pandemic, we looked to the people that could speak to them the best: our sellers.
Below are words of wisdom and advice from a handful of business owners who learned new lessons and adapted to meet the demands of a new way of operating.
Learn how to adapt
One of the biggest challenges we heard from sellers in 2020 was learning how to adapt. Businesses got creative and came up with innovative solutions to continue serving their customers, while keeping up with changing health and safety regulations.
Omar Kinnebrew, owner of Bespokuture in Atlanta, Georgia, reflects on what he learned about adapting.
"2020 has shown me that all entrepreneurs, regardless of the industry, must be ready and willing to dig deeper to stay in this race for the long haul. Adaptability is key and making the necessary adjustments in the face of changing consumer trends, or a worldwide pandemic, allow us to remain resilient in the face of hard times. Allow your passion and best practices to take the reins and you'll be sure to weather any storm."
Similarly for Leyla Khanahmad, owner of The Black & Caspian, thinking outside the box was key in adapting to this new way of doing business.
"This coronavirus situation has really taught us to educate ourselves, to think outside the box and to think like the bigger scale businesses. The businesses that are actually scalable. That's building a more responsive website or being smart about finances, learning how to pivot or contacting the bigger companies and establishing a partnership, creating apps or coming up with creative ideas."
Mariam Navdarashvvii, general manager of Chama Mama in New York City, New York, shares how her business approached every hurdle it faced and continues to adapt as cold weather affects the ability to offer indoor and then outdoor dining.
"There have been a lot of changes in the hospitality business: When the indoor/outdoor dining was suspended, we had to concentrate on delivery and pickup options; after reopening of the dining, the sitting capacity was and still is limited; up to now we are conducting health screenings and gathering contact tracing information, and so on. In the restaurant business every change requires a corresponding operational change, so it is very important to make decisions quickly and analyze what works best for your restaurant and your team, to make sure you are staying on top of the game."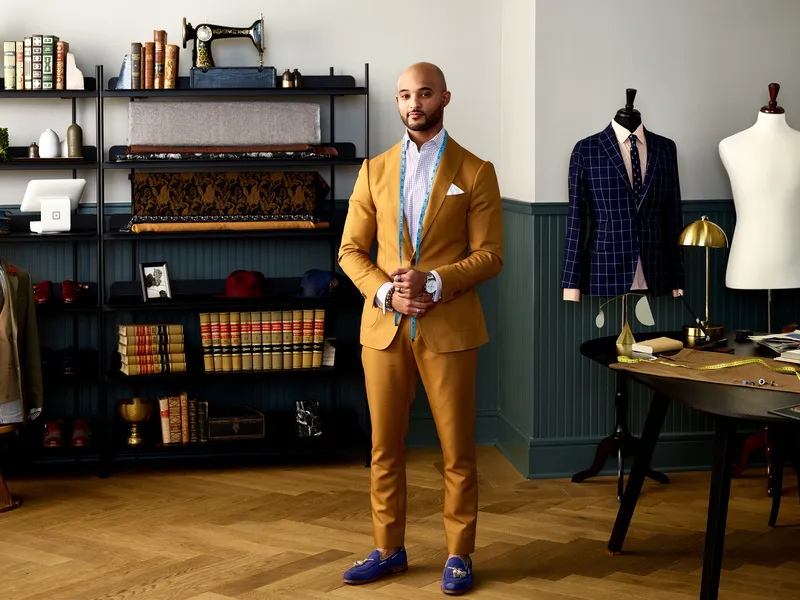 Lean on your community of business owners
Businesses also found community in their fellow business owners as a result of the pandemic. They've provided support and a mutual understanding of the hardships they face every day.
Julie Mitchell, owner of Fig and Oak in Ashland, Ohio, says the support she received and returned to her community of fellow business owners got her through the year.
"The thing that's gotten me through this year is knowing that I'm not alone in this. All business owners are going through the same things, the same feelings, the same emotions. I shop locally from other business owners in surrounding towns, and we talk. The connection is twofold. You're both encouraged by that conversation. 'Oh last week was slow, oh it was for me too, I may have overordered for Christmas.' Talk to others, and take it one day at a time. Keep on keeping on."
Prioritize financial planning moving forward
Many businesses are facing financial challenges and hardships as a result of the pandemic. These hardships could not have been foreseen, or planned for, but many business owners have now been motivated to take a longer-term approach to financial planning for their business.
Leyla Khanahmad, owner of The Black & Caspian, shares her learnings for switching her financial mindset from day-to-day survival to long-term planning.
"We opened the business in January of 2019 and coronavirus wasn't really a conversation back then. As a new business we got shut down in March and I think that for us what it really taught us is that a lot of small businesses work with a mindset of day-to-day, from today to tomorrow, or the way they manage their earnings is one week to two weeks, whereas I think that this has really taught us as a small business to really be careful with our finances and to think about our finances in the long term."
Stay positive
This past year and ongoing pandemic have brought a range of emotions. Feelings of frustration and sadness are justified, but through all of the adversity they faced, business owners brought a large sense of positivity to their communities, as well.
Mariam Navdarashvvii, general manager of Chama Mama in New York City, New York, shares how she remained positive against all odds.
"My advice for restaurant business owners will be to stay positive as much as the current situation allows, use all of their efforts and creativity to find the innovative ways to stay in the business and hold on until the brighter days. Also, it's very important to stay in line with the community, their needs and desires, to understand well what are the requirements at the particular moment. New Yorkers have been very supportive, and we should give back by offering the same experiences that they are used to."
David Velasco, owner of The Mellow SF in San Francisco, California, feels that following your gut and resisting making decisions out of fear of the unknown will help you in the long run.
"During these times of uncertainty, it is my personal experience that, as entrepreneurs, we must trust our gut instincts and avoid a fear-based reaction to the problems we face. Instead, push ourselves to plan, execute, and embrace change. It's only through trying times that we grow, become better at what we do, and ultimately contribute to our communities' advancement."
Connect with your community
2020 and the global pandemic brought hard times, but it also brought a renewed sense of community, especially amongst business owners.
Yassin Terou, owner of Yassin's Falafel House in Knoxville, Tennessee, reflects on the impact his community has had on him over the past year.
"2020 has been a lot more challenging than any other years, and we have a lot to learn from it as business owners. It's shown us to not stay the same and that we need to learn and adapt to new things every day. It's shown us that building a relationship with the community is your only chance to stay strong in the hard and difficult days, and you never lose when you invest in your own community. We hope the hard days will be over soon and we'll see the light of the end of the tunnel."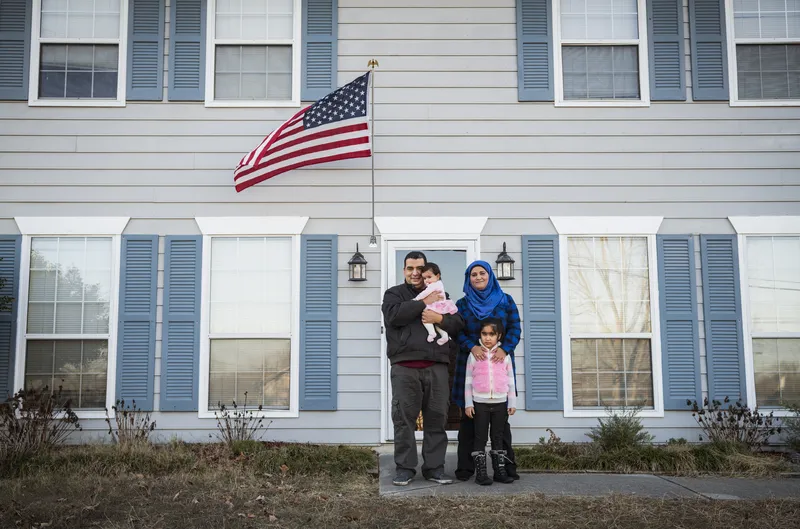 Have a backup plan
A pandemic was not something that business owners saw coming when 2020 started, but it has shown both businesses and consumers that being prepared for all circumstances is vital for future business plans.
Dr. Jonathan Kaplan, owner of Pacific Heights Plastic Surgery in San Francisco, California, shared his thoughts and advice for pandemic-proofing your business.
"Whatever service you offer, pivot to a pandemic-proof .or at least a pandemic-resistant, business model. Minimize your capital expenses that require monthly payments. Because you never know when you'll have no income but still have payments to make."
The effects of 2020 are ongoing, and a lot of challenges still lie ahead for business owners, but the resilience and inspiration businesses have brought to their communities has helped both fellow business owners and customers weather the storm of the pandemic.