As you may have heard, yesterday was a milestone for Square. We're now officially listed on the New York Stock Exchange. While this was just a moment in time for the the company, it's one we also wanted to share with Square sellers. After all, without all of you, Square wouldn't be Square.
That's why we asked Cheri Mims, one of the first sellers to ever take a payment with Square, if she wanted to ring the bell by ringing up a sale from Square CEO Jack Dorsey's mother, Marcia Dorsey. (That's our new contactless and chip card reader in action).
Just like Square, Cheri, who owns Lilybelle Flowers, opened for business in 2009 in San Francisco's Mint Plaza. Square was then operating out of Jack Dorsey's apartment, which overlooked the plaza where Cheri was selling flowers from a flower cart.
"I just thought it was such a cool place to sell flowers," Cheri said. "Blue Bottle had just opened in the plaza, and the energy was amazing." The night before her opening day, she constructed her flower cart from scratch — but hit some snags. "The wheels weren't functioning," she said. "I thought, well, tomorrow's the day, so I'll fix these later."
Lilybelle's opening weekend went great. Cheri had a steady stream of customers, including Square cofounder Jim McKelvey, who stopped by on his way to work. Cheri and Jim chatted a bit, and the subject of the suboptimal cart came up. "I said, 'This is as far as I got, I couldn't attach the wheels.' Then Jim took a look and helped me fix it. I was so excited!"
A few hours later, Jim, Jack, and a few other people from Square returned and asked Cheri if she'd be interested in taking credit cards. She was skeptical at first but also had just missed a sale from a customer who didn't have any cash on hand. "I was just a simple operation and didn't want anything too complicated," she said, "but I had a good feeling." She took her first payment on a Square Reader prototype that day.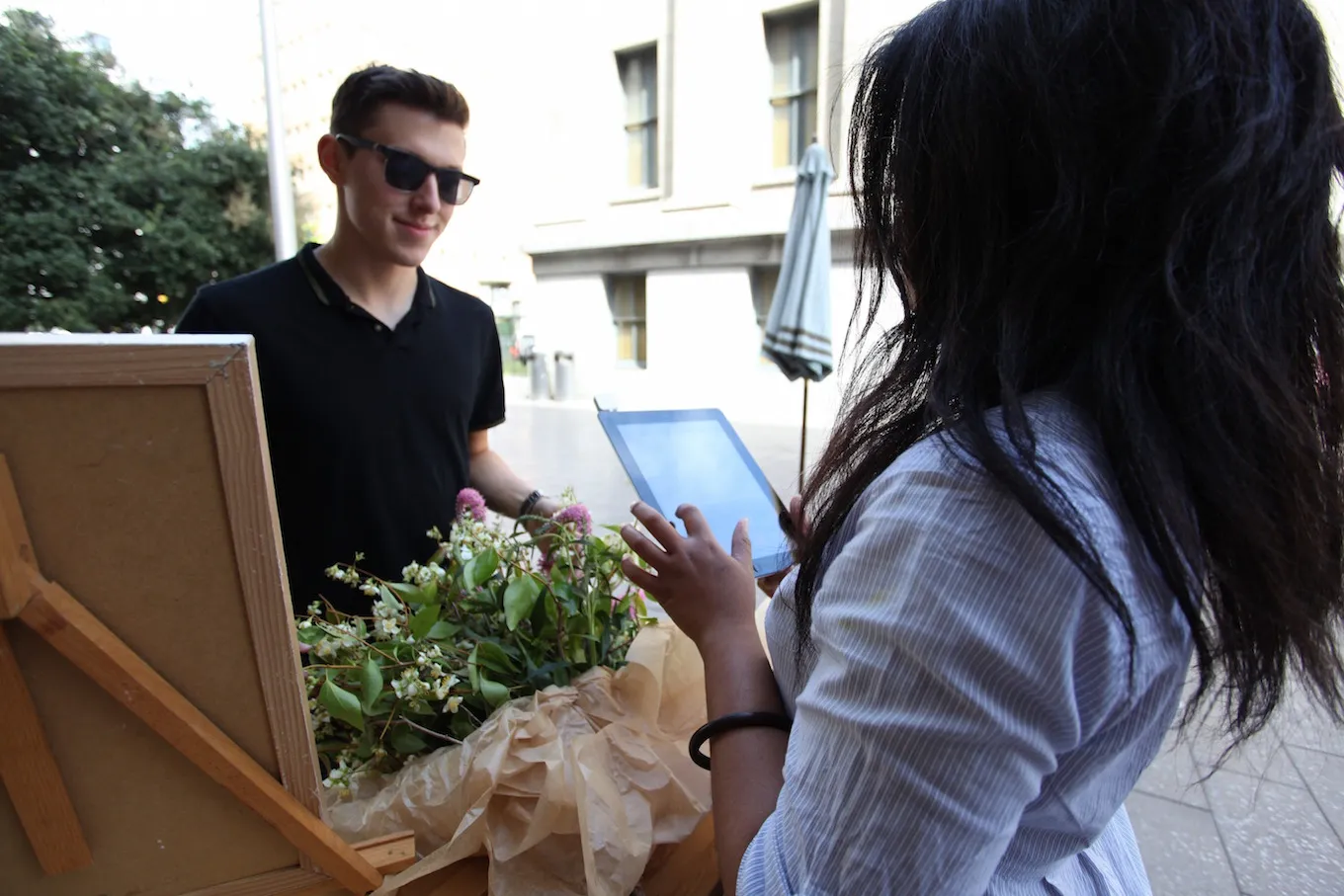 Admittedly, there were some hiccups at the beginning. "Sometimes I had to roll my cart around to different places in the plaza to try to get a strong signal," she said. "But Jim and Jack would come down all the time to see how things were going and then run back up to fix any problems."
Once the kinks were ironed out, Cheri loved the reader. "It was phenomenal. It wasn't anything I expected — it was so cool and easy." Business started to pick up. "People wanted pretty flowers, but a lot of them also just wanted to try out Square. It was an amazing summer in terms of sales because of that."
Today, Cheri has expanded her business to a floral studio near San Francisco's Dogpatch neighborhood and is also the head florist for events company Taste Catering. "It's so much fun. I'm constructing a Wizard of Oz scene for a huge event next week," she said. She still uses Square to take payments and also uses our suite of tools to help with other aspects of her business like invoicing.
When we asked her earlier this week what sort of flower arrangement she'd be creating for the bell-ringing, she said, "Something celebratory — with tons of bright colors like fireworks." And she delivered.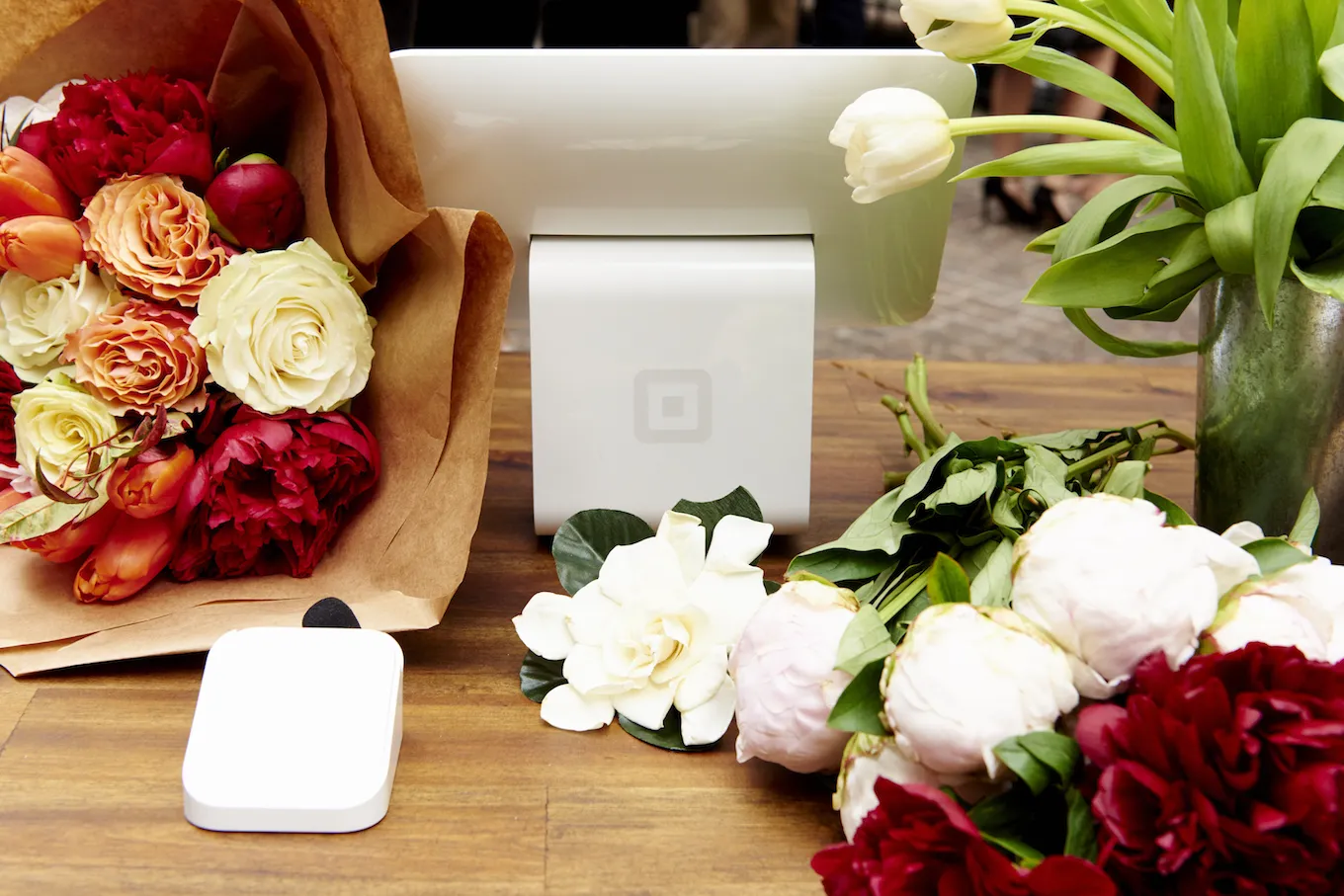 Thank you to Cheri, and all the other sellers who have grown along with Square over the past six years.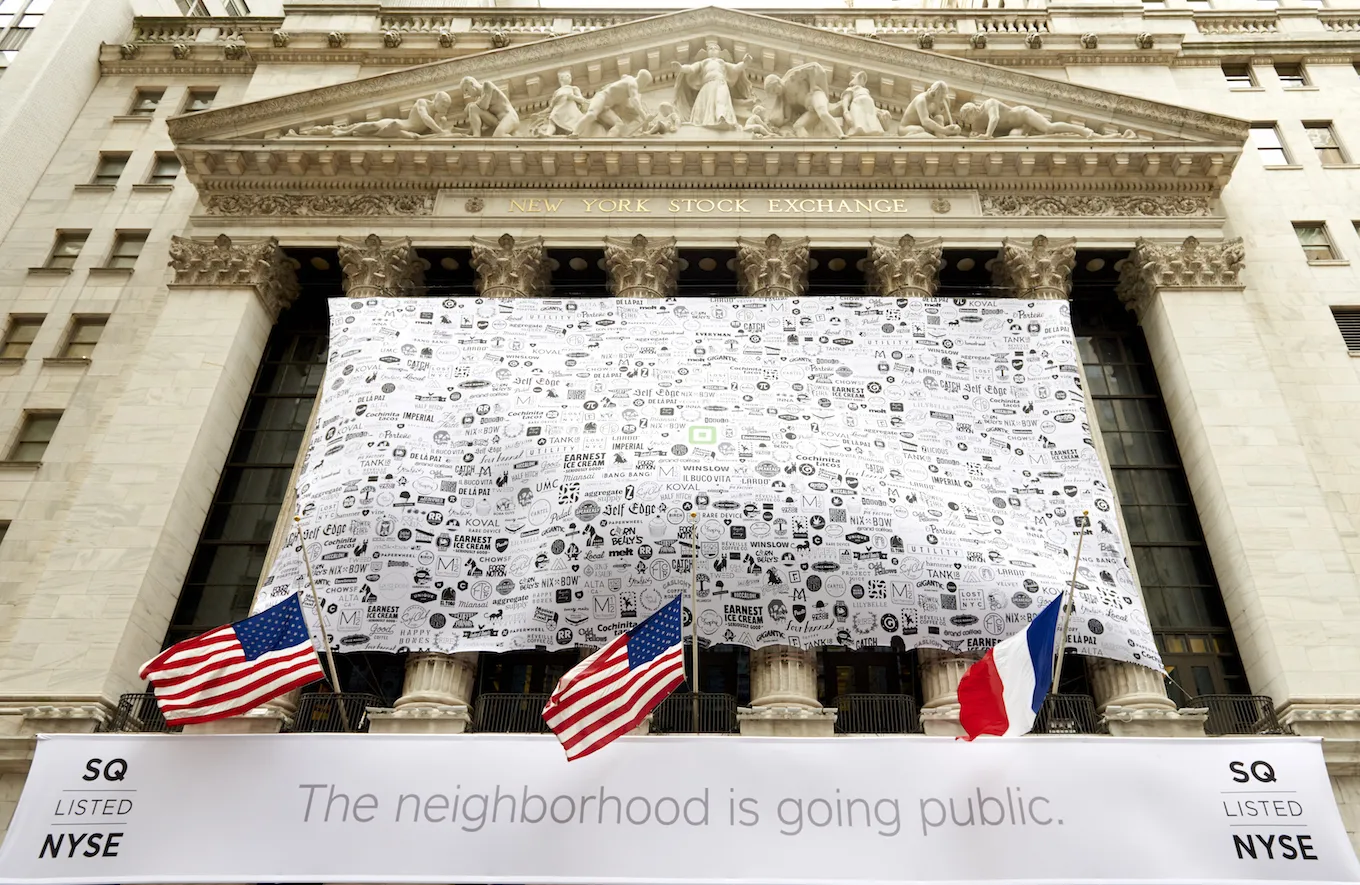 Visit our Investor Relations page to learn more.