Menotti's Coffee Shop will be taking over our Instagram Stories at Coachella. Follow @Square to see what they get up to.
Menotti's is a coffee shop in Venice Beach that serves Four Barrel Coffee and plays vinyl records. With a focus on community, there's no Wi-Fi but plenty of good conversation.
Or as one of the owners, Derek Taylor, describes it: ☕️ ❤️ ☕️
Derek, who is also a musician, owns the coffee shop with head barista Christopher Abel Alameda (also known as nicely) and legendary Venice duo Louie and Netty Ryan. Last year, they were invited to set up shop in the VIP section at Coachella — their first event ever — and they will be returning this year for a second set.
We sat down with Derek to talk about Menotti's experience at Coachella last year and what they are planning for this year's festival:
Square: Do you do a lot of events like festivals or pop-ups? Is that a big part of your business?
Derek: In the last year it's been a growing part of our business. Last year was our first. Our first real big event in catering was Coachella. Since then we've done quite a few others, and the demand for us has been there.
We recently just purchased a mobile coffee van, a Mercedes Sprinter — a mobile Menotti's. So that's an exciting extension of our physical brick-and-mortar space in Venice.
Square has been a big part of helping us realize those goals. We've utilized the mobile reader and the Square app. Also Square Capital has helped us in our expansion and growth. Square Capital helped us purchase another machine that enabled us to do more mobile-based events and continually spread awareness around our brand and our little shop. So we've been very thankful for Square.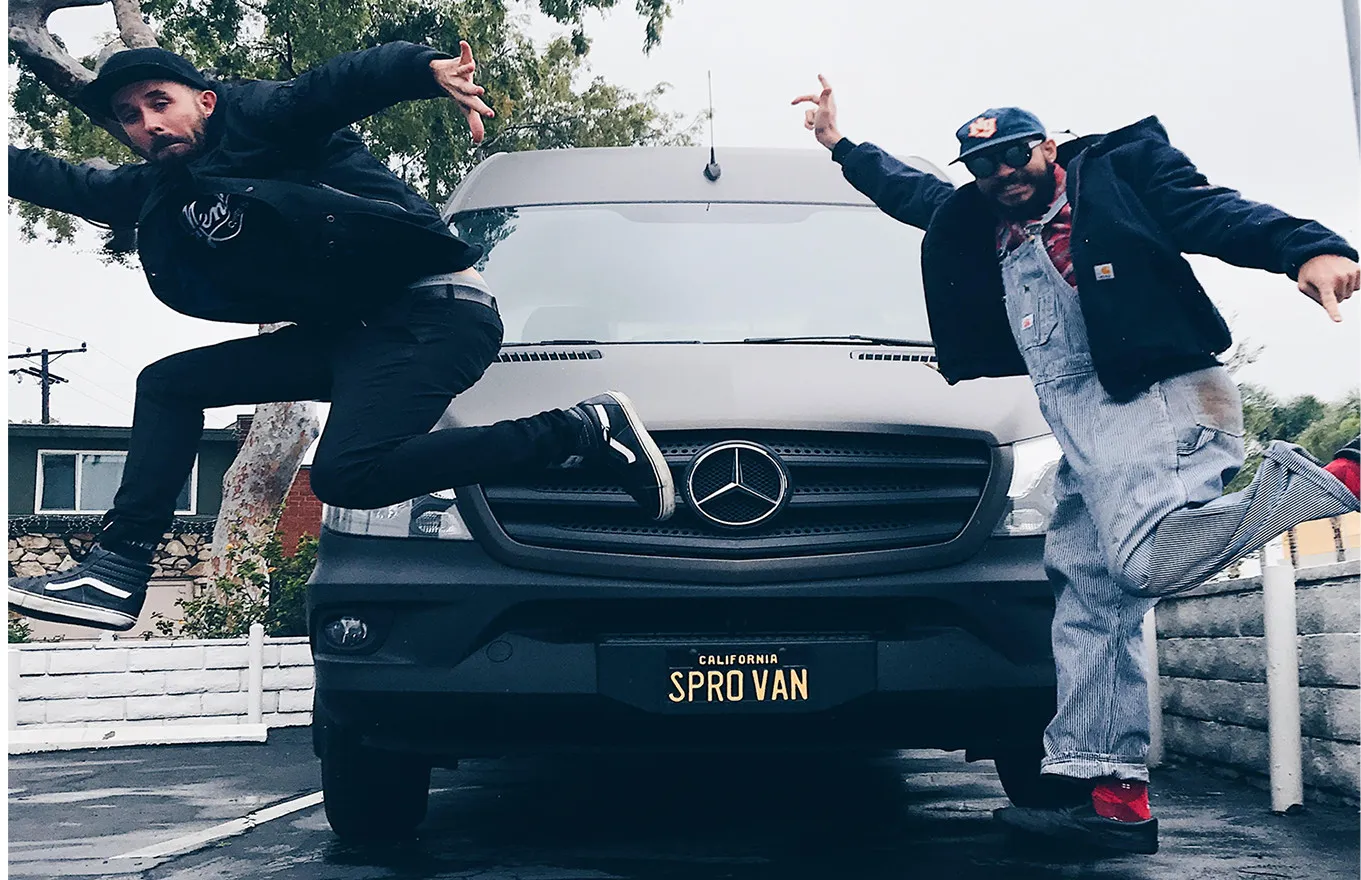 So what made you decide to make Coachella your first big event?
It's relationships that made that happen. We've built a name for ourselves doing great coffee. My business partner, his name is nicely, is a three-time world latte art champion, so there's a little notoriety around our shop based off of his latte art skills.
And then through Yelp reviews and by being a great community member. We've been on people's recommendation lists and Coachella likes to book their food vendors similar to their music. They like to focus in on doing really great food and beverage as well as really great music.
So we were very lucky to be recommended to the people booking [Coachella]. Then it was literally just a quick conversation and we were thrown in the fire. We're fortunate to have positive relationships and it all just worked out.
So you decide you're going to Coachella. What were the kind of things that you thought about in planning for an event like that, as a first-time vendor?
First we thought about making sure that we were going to have enough coffee. What was enough and what was not enough coffee to have on hand? We asked other people who had done it to figure out the amount of coffee that we needed to serve and what to expect.
Were there challenges at the festival that you didn't anticipate? Is there anything particularly challenging about doing business at a festival versus in your regular brick-and-mortar store?
It is a new flow, so it takes a little time to figure out. Day one is just about getting a vision of your flow. Day two is about getting in the groove. Day three, you're firing on all cylinders.
Also, there's no ice machine out there [like you have in your store]. You have to buy the ice and try to balance the right amount of ice for how much storage you have. And the majority of your drinks are iced because it's really hot.
(Derek would later add that "A big challenge for any vendor is refrigeration and ice. Balancing those two things are very key. And they always work out, but it's always just a little bit of a juggle.")
There are a lot of things you don't know, so it's really just about how you approach them in the moment. It's all about the right balance of caffeination and hydration, which is daily life.
So I'm guessing that overall you considered last year's trip to Coachella a success, since you're going again this year?
We're very fortunate. It was a success for brand awareness. Immediately we saw results in our Venice location because people were still in LA [after Coachella].
Maybe they were main VIP guests that went to Coachella or they were artists and they live in LA, but they had never visited us before. Now they know about us. The week after, it was like, "Oh, I saw you guys in Coachella" or "I loved having your coffee at Coachella every weekend. So thankful you're actually here in Venice."
There was a direct correlation between [Coachella] and winning over new customers, who are able to then visit us in Venice.
What did you learn last year at Coachella that you're going to build on this year?
This year we're going to be more efficient in our spending. [Last year] we rented multiple RVs for all our employees. We even had a house. We wanted to make sure everyone on our team was taken care of, not knowing fully what to expect.
That didn't end up mattering in the long run because the brand exposure and the relationships that we built from it are priceless. But this year we're going to allocate our budget a little differently.
And we're going to adjust how we staff it. We're going to try to do four-hour chunks for people instead of two shifts. We want to find the right balance for employees [so they can] see some artists and enjoy the experience, but also make sure we facilitate coffee for the community of customers that are there. ☕️ ❤️ ☕️
This year, actually, we just started using Square Payroll, too. So I'm really excited to see how we can look at those hours in relation to our operating cost. We come from a team that's a little more old-school and so I'm slowly helping us move into this newer era of payroll [where we can] look at the data to help us operate in the most cost-effective way we can.
When we asked Derek for any last-minute advice for Coachella vendors, he had these wise words:
"If you plan for A, B and C, it's usually going to not be any of those. It's usually going to be D or E." He added, "As long as you keep a good attitude, and visualize, then everything works out okay."