Table of contents
We are all fans.
Whether it's a favorite restaurant, boutique, or product, every consumer has brands they love and proudly identify with. And if your business is blessed with even a small number of them, you should activate that loyal customer base.
One way to do this is to create branded merchandise, or merch, that customers love. These items are important memorabilia that can spark conversations around your business and serve as free advertisements for your brand.
More importantly, merch allows your customers to become brand ambassadors and helps to create a sense of community. As people travel again and revisit their favorite spots, your business can tap into that love and nostalgia. Consumers want to rep where they're from and where they've been, and merchandise from your brand will allow them to do that.
For Hi—Lo Liquor Market in Southern California, adding merch is a way to lean in to their more independent vibe and differentiate themselves from big-box liquor retailers.
"We realized that we're a different brand than our main competitors. We started selling T-shirts and people loved them and were proud to wear a Hi—Lo T-shirt around the neighborhood," says Alvin Haruthunian, operations manager for Hi—Lo Liquor Market. "About six months ago, we had one of our buyers dig more into building out the whole offering of merch. So instead of just T-shirts, now we are bringing in hats and sweatshirts, mugs, beer glasses, coolers, you name it."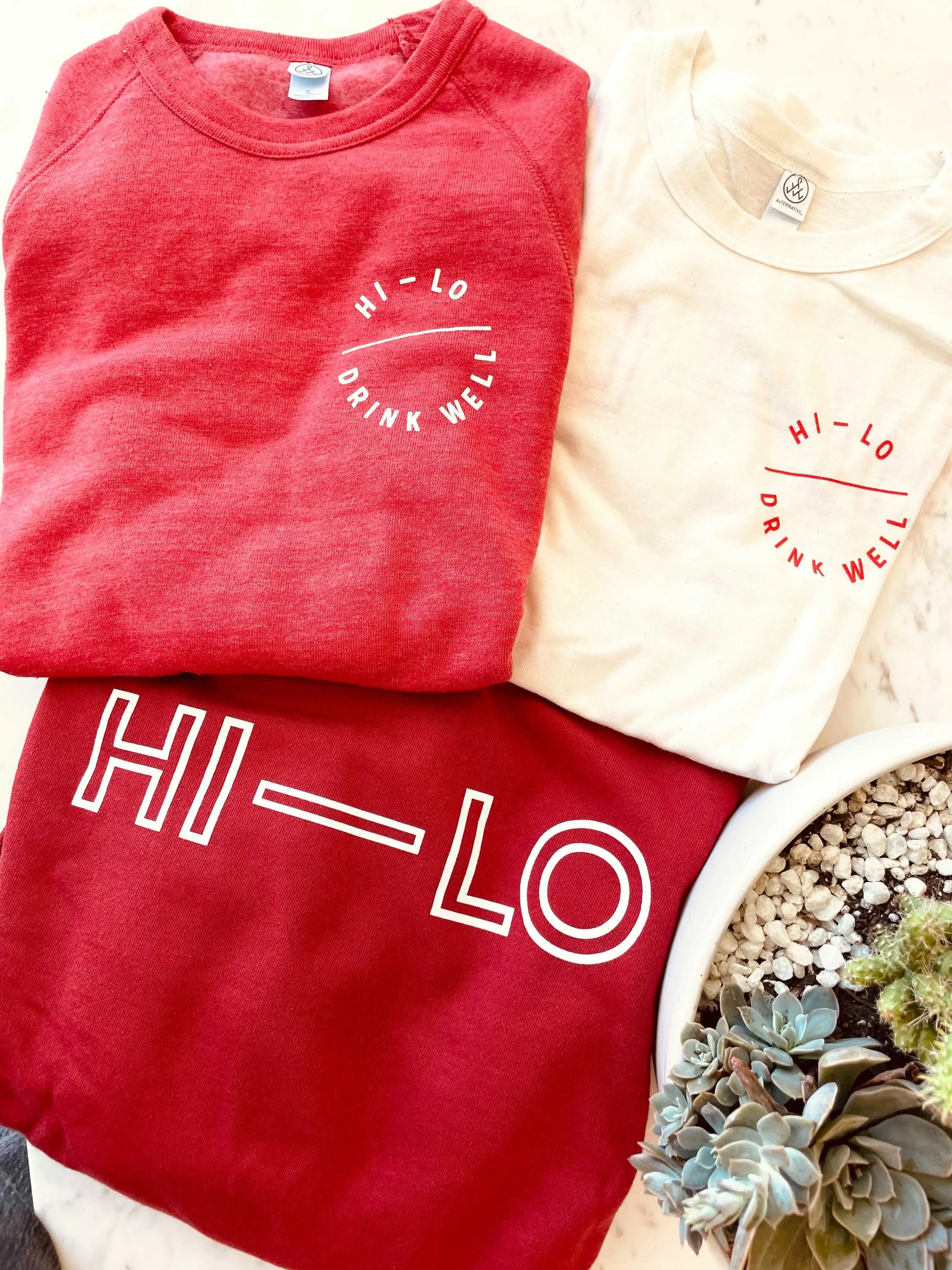 T-Shirts from Hi—Lo Liquor Market started it all.
Learn how your business can start selling merch, along with strategies for marketing your offerings.
How to start selling branded merch
Choose a vendor
One of the top concerns businesses have about selling merch is investing in inventory that doesn't sell. The solution? You can start small, with one item like Hi-Lo Liquor Market did, and you can also test out different items in a low-risk way by producing merch on-demand.
For example, Printful integrates with Square Online and allows you to design, produce, and deliver merch without any upfront costs. The process is simple: A customer orders and pays for an item on your website and you send the order to Printful. Printful creates the merch and delivers it to your customer.
Decide what to sell
Once you've set up your printing service, it's time to experiment with merch ideas. There's no limit to items that can serve as merch — Disney built out an entire theme park where fans can revel in the Disney experience and then take that feeling home. Of course, you don't have to go that far, but you get the point.
How do you know what items customers want?
Ask your customers. Conducting surveys on marketing channels like social media or email, or simply speaking with your regulars will allow you to determine which items of merch to invest in. "We got a lot of feedback from our customers and from our team members, suggesting different branded items we should carry," Haruthunian says.
Consider your target demographic and what's popular with them. If your customers are mostly Gen Z, for example, hoodies and joggers might be a great option because comfort is of utmost importance. If your target market is seniors, health and wellness items, notepads or tote bags might be a better draw.
Think about trends and seasonality. "Especially during a pandemic, we figured people might want a cooler bag for a picnic, or want to get that nice, comfortable sweatshirt for movie nights at home, and those have done really well for us," Haruthunian explains.
Consider accessories that go with your product. Coffee shops can sell branded mugs or thermoses, while gyms can offer branded shorts, leggings, and sports bras. Salons can offer branded makeup bags, towels, robes, and other items that extend the experience beyond the salon walls.
Below are some popular branded merchandise ideas to consider.
Tote bags
T-shirts
Beer glasses
Wine keys/bottle openers
Hoodies
Joggers
Beanies/hats
Sandals
Key chains
Coasters
Cups/mugs
Coolers
Create your merch designs
Your merch design is the element that sets your product apart from all the other brands out there, so you want to give this some thought. Create unique and memorable merch by designing it around a concept, story, or slogan that aligns with your brand.
For example, Truly Hard Seltzer calls its merch series "Truly Originals" and their apparel features custom art based on their drink flavors created by a group of artists. Dallas-based cafe La La Land has a brand built on spreading kindness, so all of their merch expresses that sentiment with cheeky slogans like, "Be the person your dog thinks you are." Developing an authentic concept that aligns with your brand will increase the value of the items and make them more precious to your customers.
Once you've finalized your concept, find a designer to create product mockups. Alternatively, use Printful's design maker and mockup generator to create mockups of your designs and see what they look like on various items.
Consider starting with two or three items and add more products as your merch becomes popular.
How to market your merch
Creating your merch is only one part of the process — the other part is getting your customers to buy it. Most importantly, you want to make sure your loyal fans know that you have merch available for purchase.
Create awareness via social media and email
Social media and email are important marketing channels and you should use them to your advantage.
Share photos of sample items on your social media pages. You can run a pre-sale campaign to generate buzz and build anticipation. With Square Online Checkout, you can create shareable payment links that go straight to simple checkout pages, making it easier for your customers to pay for items they love right from their social media feed or from email campaigns.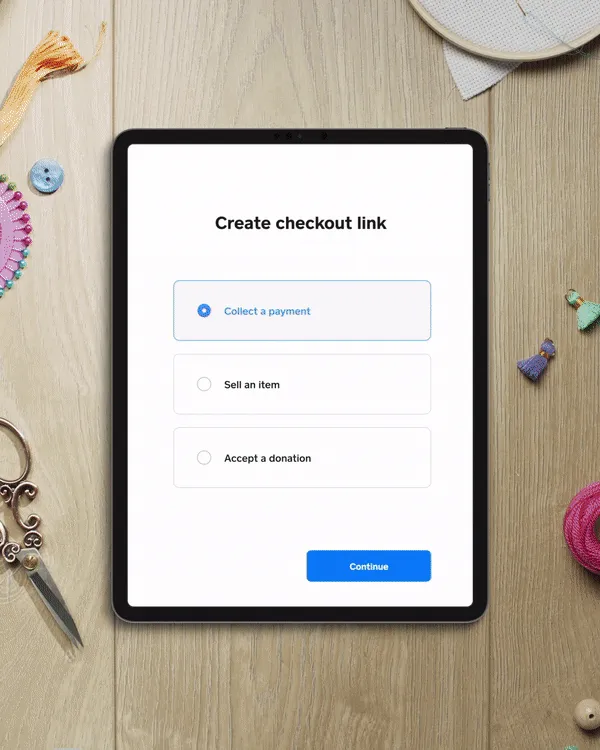 If you have existing email subscribers, send tailored campaigns announcing your new collection. Be sure to sell the concept/story in your email and throw in exciting offers that your customers can't resist.
Feature items on your website
Proudly display your branded items your own website.
Red Bay Coffee highlights their merch on their homepage, using a featured items section. You can also use unintrusive banners and pop-ups to draw attention to merch offers. Hi—Lo Liquor Market has a subcategory for gifts and merch that Haruthunian says has done really well for them.


A shot of Hi—Lo Liquor Market's website, where they have a subcategory for merch.
If you're worried about your merch competing with your main products or just want to separate those items from your main offerings, then consider creating a separate website to sell branded products. It's easy to create one for free with Square Online.
Truly Hard Seltzer has a separate website using Square Online that is dedicated to showcasing and selling their merch, allowing them to neatly separate it from their main products.
If you're a restaurant, consider adding some merch offerings to your physical and digital menu.
Bundle merch with popular items or services
Items that are already popular with your customers can help drive merch sales. By bundling merch with these items, you not only create awareness, but offer customers a good deal on products they already love.
And if you need more persuasion, Square's Future of Commerce report shows that 59% of consumers are likely to buy items from stores and restaurants that aren't a part of their main offering.
You can also offer a discount to customers who buy those bundles or gift free merch with a popular item.
Place items strategically inside your store or restaurant
Research has shown that in-store product placement can have a huge impact on sales. For example, one study found that placing potato chips on the middle shelf of a store generated the most sales. That's why businesses like Hi—Lo Liquor Market prioritize product placement and positioned items where customers are most likely to see them, especially because merch is often an impulse buy.
"We try to position items where they might make sense," says Haruthunian. "We have a tower of red koozies right at the front of the store that pops and catches the eye. In the checkout area we have a variety of items that customers can grab as they go around the corner." The store also strategically places merch by related products customers might buy. For example, branded tumblers are placed by other cocktail tools.
"Merch has done really well in-store where people can see it, touch it, and feel it," he says.
Ensuring success
Once you get going with merch, it's important to keep track of your sales and monitor your progress. Square for Retail makes it easy to keep track of what's in stock using stock alerts and downloadable reports.
Use the insight from your sales to reinvest in the products that work best. For Hi—Lo Liquor Market, the winning item was their beanie. "Beanies have been a bestseller this past year," Haruthunian shares. "They've been really popular. We sold out of them so fast and we're trying to keep them on the shelf."