This article was written by Kaleigh Moore from Forbes
In early March of this year, I wrote about the trend of apparel retailers launching in-store cafes and restaurants to draw in foot traffic.
But just a few weeks later, the pandemic forced businesses across the country to close their doors due to shelter-in-place mandates.
And while retailers are now beginning to re-open, many cafes, restaurants, and service-based retail operations are still operating at limited capacity (or are offering pick-up service only.)
As a result, the equation has been flipped: Now more restaurants and cafes are looking to sales of apparel and branded merchandise to bolster their sales and make up for the closures and ongoing operational limitations.
If you ask Kohl Crecelius, co-founder of apparel brand Known Supply, this approach is becoming more widely adopted by cafes and service-based retailers who are looking for ways to sustain through uncertain times.
In working on merchandise production with many coffee shops and small businesses, he's seen them turn to branded merchandise as a critical revenue stream during COVID-19.
"These items are helping them engage their community in meaningful ways and provide ways for customers to support them beyond buying gift cards," he said.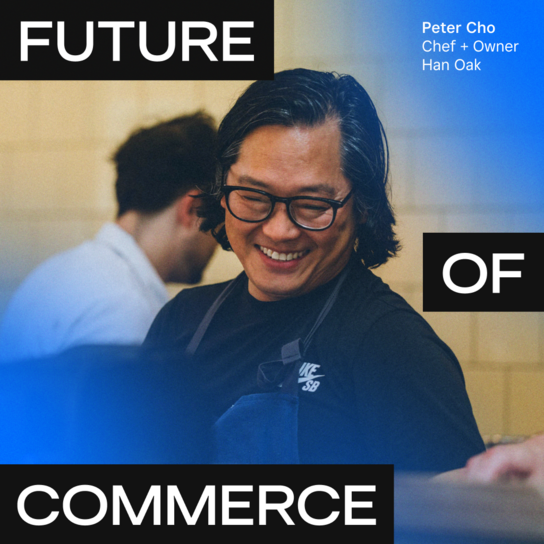 The Future of Commerce Report: 2024 Edition
Tell us a little more about yourself to gain access to the resource.
Thank you!
Check your email for your resource.
Bonus: Branded merchandise is a smart marketing play for these businesses, as wearers are walking billboards that help boost brand recognition and spark conversations.
In New York City, Ray's Bar has used this strategy and is finding remarkable success.
By partnering with fellow NYC-based restaurants like Roberta's Pizza and Wildair to launch co-branded, special-edition shirts, supporters from around the country—not just locally—have been able to support the business by purchasing the merchandise online.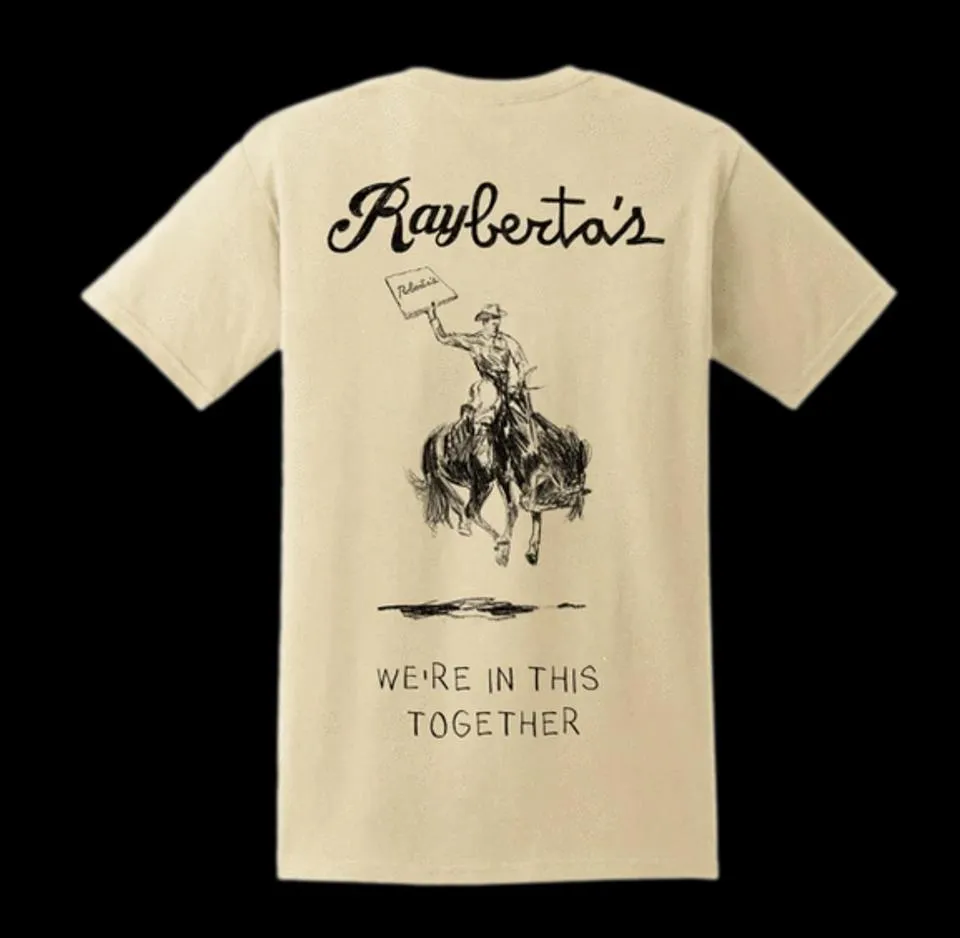 Ray's Bar and Roberta's Pizza teamed up for co-branded merchandise, which sold out online.
Over 200 orders were placed for the $40 shirt Ray's produced collaboration with Roberta's Pizza (dubbed 'Rayberta's) in just 48 hours, generating $8,000 in sales—a portion of which were also donated to racial justice efforts.
"We always thought merch would be an important part of the Ray's brand, but we didn't expect this," said Ray's co-owner Carlos Quirarte. "The support has been amazing and overwhelming. Not just from New Yorkers, either—but from people around the world."
Due to the popularity of the merchandise, Ray's has now started wholesaling its apparel and recently opened its first account with North Menswear in Laguna Beach, California—which has already sold out.
Another instance of this approach working well can be seen with Arkansas-based Onyx Coffee.
Along with a branding refresh and a new website, the coffee brand recently released a new, expanded merchandise collection that includes more than 50 different items.
In the past, Onyx's merchandise was limited to shirts and hats, but the most recent iteration has expanded well beyond that into new types of accessories and apparel they've never sold before.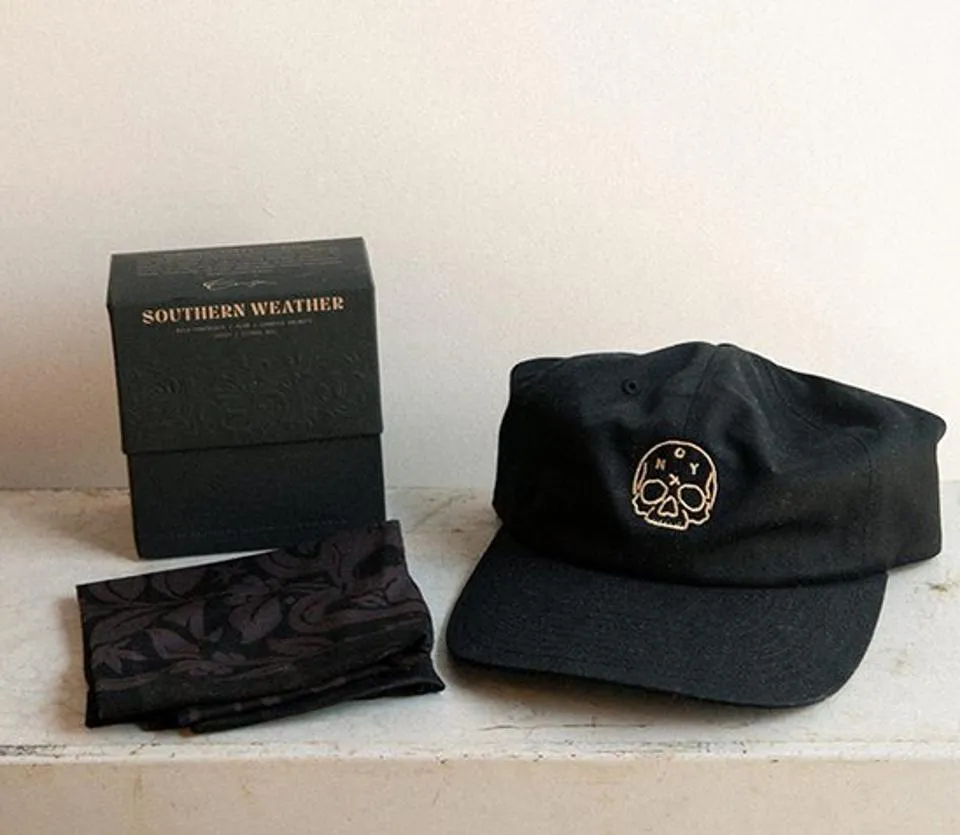 The designs, done in-house, feature old biology diagrams, lunar cycles, and coffee extraction charts. They shared that the idea with this collection was to create designs and colorways that baristas and coffee lovers alike could both serve and be served in.
The collection has an interesting marketing spin as well: It encourages shoppers to "color wash their lives" by buying a bundle of complementary items that fit within the 10-color palette the brand labored on for 18 months—which reflects different coffee flavor profiles, color trends, and personality types.
Grouping items into bundles and encouraging shoppers to buy multiple items is a smart move—it helps boost average order value for the brand. And it seems to be working: Over the past three weeks, Onyx's online merchandise sales are up 10x.
"We are predominantly a coffee company, and while we have definitely done merchandise releases before this has been by far our best clothing launch," said Andrea Allen, co-owner of Onyx.
So will branded merchandise sales be a saving grace for retailers struggling to make it through these uncertain times?
In some cases, it's certainly helping—but there's still a long road ahead.
This article was written by Kaleigh Moore from Forbes and was legally licensed through the Industry Dive publisher network. Please direct all licensing questions to [email protected].