Table of contents
All businesses could benefit from a repeat customer base. When it comes to steady and dependable business though, customer loyalty isn't just a numbers game. You can create successful loyalty programs and cultivate a loyal customer base by understanding and meeting your customer's needs.
Craft + Carry in New York understands that your customers are your community. A sale isn't just a sale, it's an opportunity to create a customer connection and build brand loyalty.
"When we started in downtown Brooklyn we just had one small shop, but as we started expanding into Manhattan, we realized that we were going to run into the same customers in a lot of cases," says Dieter Seelig, owner of Craft + Carry. "We wanted to connect with them any way we could through marketing, loyalty programs or gift cards that they could buy in one shop and use at another. These were all better ways for us to connect with our customers and we didn't have to look outside of Square to do it."
To create an enjoyable customer experience that builds customer connections and a sense of community, Craft + Carry uses tools like Loyalty, Marketing , and Square Gift Cards to keep their existing customers engaged while growing their customer base and their business.
How Craft + Carry built a loyal community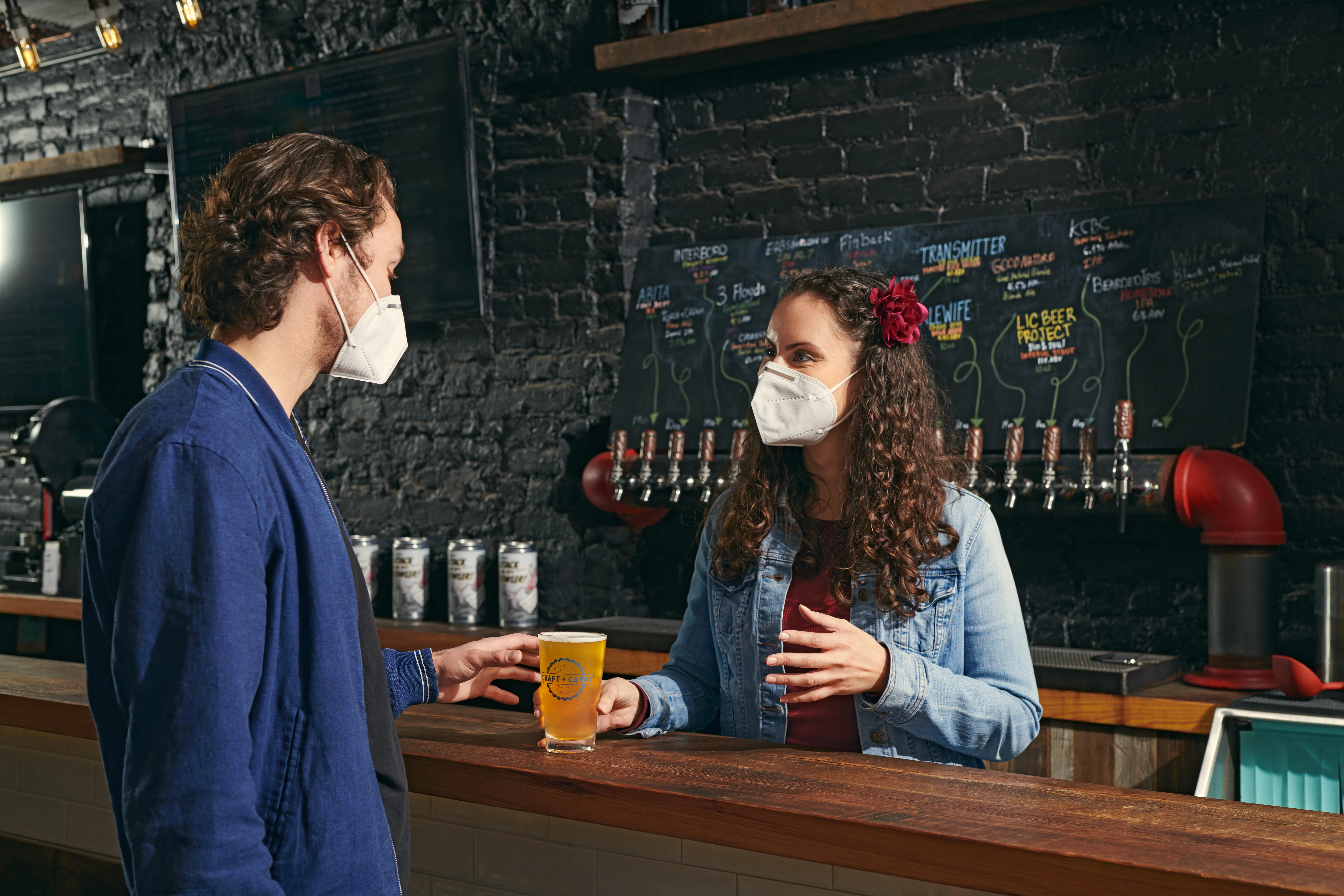 Keeping customers engaged is something that all businesses aim to achieve. While this past year has been especially difficult for businesses, it has also had a positive impact on the way consumers look to support their favorite brands. According to a recent McKinsey report, more consumers are seeking out new brands to support and over 76 percent of consumers have tried out new businesses this last year.
With more customers being open-minded and actively seeking out new businesses to try, the challenge might be less about attracting new customers, but retaining them instead.
"Using the Square Marketing and Loyalty programs, it's been very easy for us to keep in contact with our customers. And that was one of the main goals with using these products," says Dieter.
By creating a seamless and engaging customer experience, Craft + Carry has been able to easily keep in steady contact with customers and achieve their goal of creating a community for their regulars.
"The thing I love about Craft + Carry [is that] it's one big family," says Craft + Carry manager Jen Grateraux. "Everyone's there to support each other and we have so many great regulars too, who I consider my friends now."
Through a handful of tools and tactics, Craft + Carry has created an enjoyable experience for their customers that keeps them coming back. Below are the ways Craft + Carry stays connected with their customers and builds a community.
Loyalty Programs
According to recent reports, 71% of consumers say loyalty programs are a meaningful part of their brand relationships and 57% of consumers spend more on brands they feel a sense of loyalty toward. Loyalty programs also help customers feel recognized and appreciated by being rewarded for their patronage.
"Square's loyalty does a great job in keeping us connected with our customers. It keeps them motivated to come in again and again and make purchases. Customers can redeem their points for pint glasses, bottle openers, gift cards, growlers, all sorts of things," shares Dieter. "The feedback has been overwhelmingly positive. Our customers love it. They love to earn points and they love to come in and redeem those points."
For Craft + Carry, as they've grown from a single location to four, so has their community. They implemented a loyalty program to connect with customers across different locations and to reward them for their continued support.
"When we first started using Square, we had just one small shop that was 150 square feet. Now that we have four stores in Manhattan, and our needs have definitely grown, we started realizing we had to reach out to our customers through the loyalty program, and those were tools that were already built into the system," says Dieter.
Email Marketing
Customer connection doesn't just have to happen in person. Craft + Carry works hard to maintain and grow their customer base, and email marketing was an easy extension of the relationship-building the staff was doing in the taproom.
"We send out a weekly newsletter with Square Marketing, letting our customers know about new beers that are coming out, new breweries that are opening, or events that are happening nearby," says Dieter. "Being able to let customers know that some awesome new beers are coming out near them, they tend to run in as soon as they get those emails. It's a great way to keep in touch."
By alerting customers of promotions and new beers on their menu, they're able to stay top of mind with customers and generate continued demand.
"We've seen as much as $5,000 in sales, just from a single marketing email," says Dieter.
Gift Cards
Happy customers love to spread the word with their friends and family, and gift cards are the best way to share the love. Craft + Carry integrated gift cards into their loyalty program to make it even easier for their customers to send a gift to a friend — or to themselves.
"We sell both plastic gift cards as well as e-gift cards. Most people buy them as gifts for their friends. One of the most popular items of our loyalty program are the gift cards. So people come and redeem their bottle caps for $10 or a hundred dollar gift card," says Dieter.
A connected system for connected customers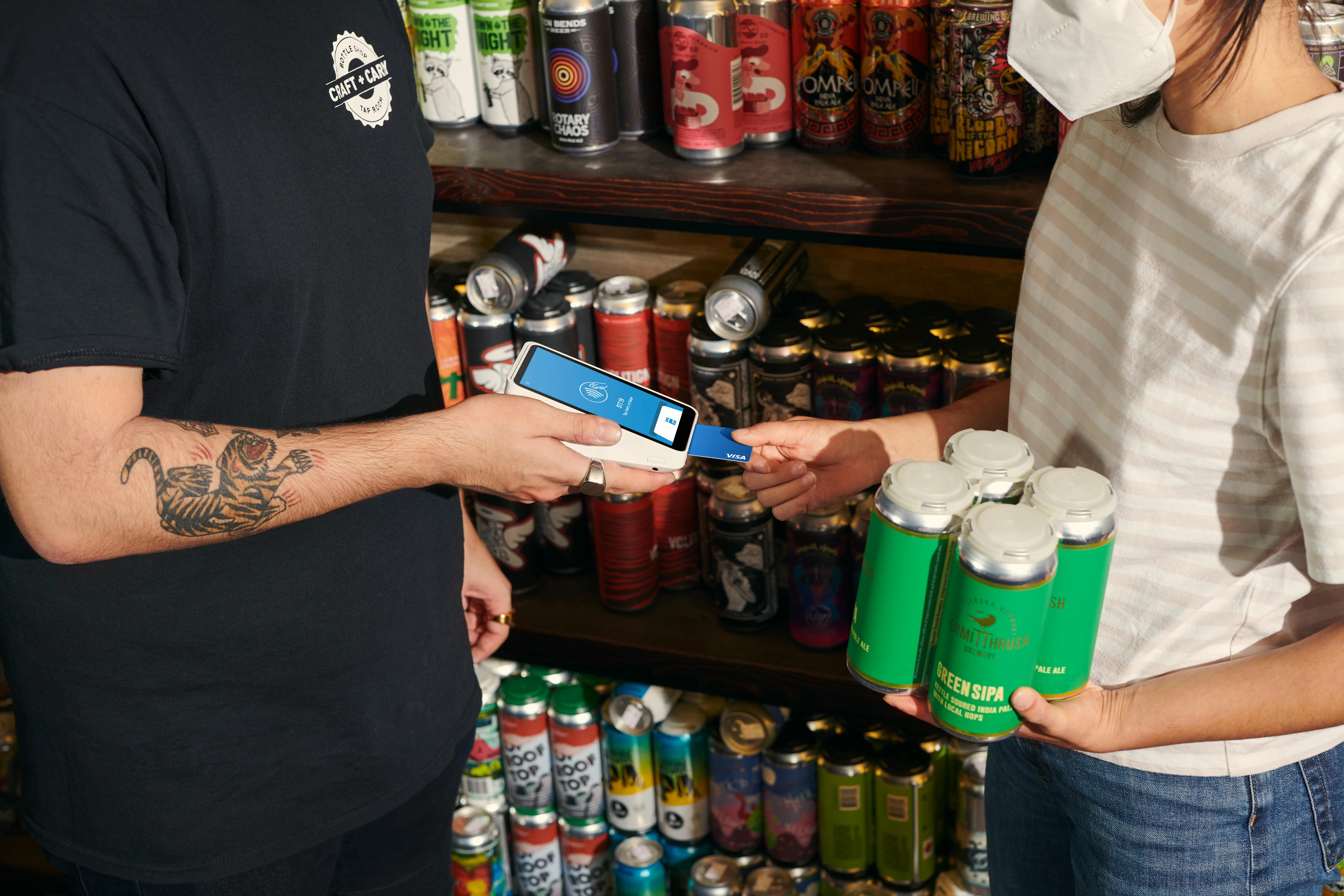 By using all of these tools together in an easily integrated system, the work of community-building can happen in the background and frees up time for the Craft + Carry staff to focus on the customers right in front of them.
"One of the big advantages for us with Square is that everything's integrated. So whether it's the Loyalty program or the Marketing program, those are all baked right into the system, which works really well for us and keeps it very easy to use."
While the pandemic has been challenging, especially for customer connections in a world where businesses and customers are putting space between them, having a solid community and foundation for communication made the transition to a socially distanced business easier and allowed Craft + Carry to stay focused on their community of customers.
"It couldn't have been easier to work with Square to make sure we're doing things right and following the right protocol. People can be outside safely, socially distanced," says Craft + Carry manager, James Philbin. "On top of that, as our company has been growing, Square has grown with us," adds Dieter.