Table of contents
This podcast is for educational purposes and does not constitute legal, financial, or tax advice. For specific advice applicable to your business, please contact a professional.
In 2020, Fybr Bamboo owner Kamala Allison navigated her business not only through the ups and downs of selling to customers during a pandemic, but also the SCU lightning complex fires that affected her Santa Cruz based shop. The shop sells bamboo apparel as well as other items made from alternative textiles and recycled materials. Each item is eco-conscious or prioritizes social good. "I think that 2020 is going to be the year that changed all of us and on so many levels," says Allison. "It showed us how resilient we can be. Interestingly enough, 2020 pushed me forward on wishlist items that I had wanted to do with my business." Despite her background in web design, Allison had put together a very basic website and only sold a small percentage of products online. After the store closed for several weeks during the pandemic, she took the time to finish building out her site and email list to better connect with her customers online.
Apiary Digital consultant Jessica Baker says there are several ways small business owners can connect more easily with their customers online if they're just starting out.
"There's actually quite a bit that a business owner could do at little to no cost, specifically when it comes to setting up a Google My Business profile," says Baker. "Not a website, but a profile within Google that actually populates localized results on Google search results."
This is a free option she says businesses can try before looking into outside help from an SEO or third-party agency.
A little about this episode on marketing online…
Marketing online can be daunting. It may even sound like something only large companies have the budget to afford. First you'll hear from Apiary Digital SEO consultant Jessica Baker. She'll share how leveraging a few new tips and tools can help your business become more discoverable to future customers. Then you'll hear from Fybr Bamboo owner Kamala Allison. Since dipping her toes into SEO last year, how has prioritizing marketing and eCommerce set her company on course to weather the storm of business uncertainty?
When it comes to running a small business, tackling financial decisions can be daunting and often overwhelming. Each week on Paying it Forward, we'll focus on a common financial issue bringing in an expert in the field with actionable insights and a fellow business owner who has tackled it firsthand.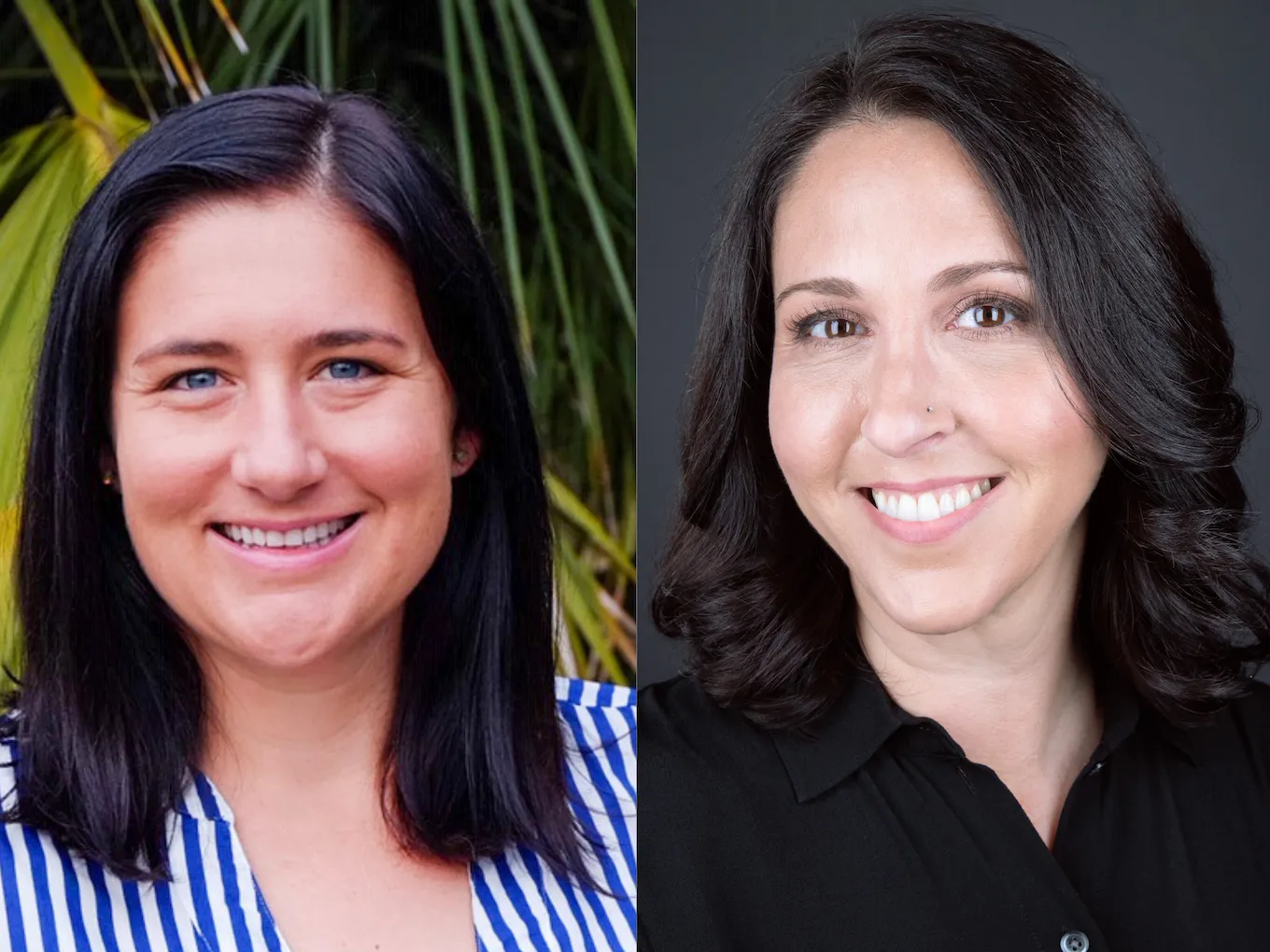 Guests
Kamala Allison, owner of Fybr Bamboo, a bamboo apparel retailer based in Santa Cruz, California
Jessica Baker, an SEO consultant with Apiary Digital, a collaborative network of independent marketing consultants
More resources
---
Full transcript:
You're listening to Paying it Forward, a Square Podcast. When it comes to running a small business, tackling financial decisions can be daunting and often overwhelming. Each week we tackle one issue that could affect your business' cash flow and hear from a fellow business owner experiencing it first hand.
On today's episode, we look at what small business owners prioritize when it comes to marketing online. From newsletters to search engine optimization, there are different ways investing in marketing can help grow your business and build a loyal customer base.
Jessica: S-E-O stands for search engine optimization, and basically, that means improving a business's online visibility — specifically in organic search. So talking about search engines such as Google, Bing, Yahoo — helping your business display in search engine results when a searcher types in a relevant query for your business.
That's Jessica Baker, an SEO consultant with Apiary Digital. She has a 14-year career specializing in digital marketing, specifically in SEO. She says SEO is something small businesses might want to consider for a few reasons.
Jessica: SEO is so important, especially for small businesses. A couple of facts: 46% of searches done on Google have some sort of local intent. So the searcher is looking for a product or service that is going to return local results, potentially turn into a purchase in their local area. And 72% of consumers that are performing localized search, they're actually going to visit a store within five miles of their location. So we know a lot of people are searching for local services, local products, and we know those searchers are actually turning into customers and purchasing. There's actually quite a bit that a business owner could do at little to no cost, specifically when it comes to setting up a Google My Business profile that is not a website, but a profile within Google that actually is what populates localized results on Google search results. So that is something that is easy enough for a business owner to set up on their own and wouldn't even necessarily need to hire an SEO expert or work with a third-party agency. So, what you're really looking for there is just time.
If you're a business owner looking to own more competitive keywords, here are the budget ranges she says you can keep in mind.
Jessica: That mid-range, you're looking at a couple hundred dollars per month. The thing with SEO is, it's kind of a notorious industry for having not the best[reputation]. It's known that you can spend money and not see a return. So you definitely want to make sure that you are hiring someone that understands your type of business and your type of audience. So a middle range opportunity would probably, again, be a couple hundred dollars per month. But if you are a bigger business kind of looking to expand your market, maybe state or international, you're probably going to want to spend a couple thousand a month just because you're going to make sure that you're hitting all of those opportunities. So it's kind of all over the place depending on your business, the reach you're trying to get your website in front of, and just how competitive it is.
SEO isn't the only channel for digital marketing that small business owners can explore. Here are a few others to consider.
Jessica: There are a number of different digital marketing channels, but just to go over a couple of examples, the first one, obviously, would be SEO. And that, again, is really where you're focusing on driving traffic to your digital assets, most specifically your website, through organic search results. What SEO is going to do is help your website rank as high as possible on search result pages for those keywords that are relevant to your business. Another example of a digital marketing channel is paid search or SEM, search engine marketing. And this is where you are paying for ads to display at the top of search engine result pages, or sometimes you see them on the right-hand side. But you're paying for this prime real estate on Google and you're paying every time a searcher clicks on your ad.This can add up from a cost perspective, depending on how competitive the keywords are that you want to rank for and just the market you're looking to rank in.
Another example of a digital marketing channel is going to be social. And this is where you are using social media platforms such as Facebook or Instagram to engage on a more personal level with your customers and potential customers. Social can be done organically or through paid efforts. So there are definitely pros and cons to both organic and paid social. I would recommend, regardless of the business type or the business size, you dabble in a number of different marketing strategies. Definitely don't recommend putting all of your eggs in one basket.
Our guest today is Kamala Allison, owner of Fybr Bamboo in Santa Cruz, California. The pandemic forced her to close her retail store for several weeks, causing her revenues to fall by 50%. This was the turning point for her to invest in her store's eCommerce presence and marketing. Moving forward, will marketing become even more of a priority as she grows her business?
Kamala: Fybr has been in business for three years now, and it was a kind of career change for me. My background is in web and graphic design. I was sort of seeking my next big project in life and discovered bamboo as a kind of natural material that is really lovely for apparel and bedding. And it not only feels really great, but it's also high performance for working out in, sleeping in, and it's also sustainable. Bamboo grows incredibly fast, requires very little water to grow, it's sustainably sourced, it grows organically. There are so many benefits to it. It started to catch on for me that this was something of interest. And I decided to just take on an entirely new career path thinking that I had something to bring to the table, which I did from my experience, but I also had quite the learning curve and continued to do so.
Despite having a background in web design, Allison says she had a lot to learn when it came to digital marketing. Her goal was to connect with customers beyond her local area.
Kamala: Santa Cruz, California, is where I live and where we opened up our brick and mortar boutique. It's known to be pretty progressive and liberal here, some might even say a little crunchy, if you know what that means. When I was telling people about my concept for Fybr, it was really hard to articulate at that time to people what was in my head and what I wanted to do, but the response so often was, "Wow, that's a good idea. That'll do well in Santa Cruz." And I was like, "Well yeah, I'm glad to hear that." But my concept wasn't really just for Santa Cruz, it was for sort of a wider audience. So the idea was to create something that is socially good and sustainable, to market it on a more mainstream level. I came into it with a certain skill set, but I also have discovered all of these things that I did not have the skills for and that I've had to learn along the way.
Being a small business owner, probably especially like a brick-and-mortar shop, I am on any given day a manager, a shopkeeper, a marketing agency, a finance person from the littlest minute day-to-day things to the bigger picture strategy of how to move the business forward. I think marketing is something I might have thought I knew more about coming into it because I had that sort of branding and website experience, but having experience building websites does not mean having experience having an eCommerce website and selling products online and obtaining customers and converting visitors to customers. I think that I really underestimated the marketing part of this business. We have a decent amount of foot traffic, and I kind of assumed that just being in that location was going to sort of replace marketing on a certain level. But then the marketing that I do for our brick-and-mortar store in downtown Santa Cruz might be different than what I do for our online eCommerce shop.
Allison dove into the deep end when it came to marketing online. This past year, she explored everything from social media to paid search.
Kamala: We're doing a few different things. We are doing social media, we have our Instagram and Facebook. We're running some Facebook ads. I've actually recently started outsourcing this, and then SEO. Yes, we are using SEO for organic growth. I would say with that, I came into this with some knowledge of what SEO is, keywords and metadata, enough knowledge to be able to fill in those boxes. We've definitely — probably — thrown away some money with just trying things and testing different ideas and finding what works for us. Part of the challenge with marketing is I'm someone who really seeks knowledge and education. So I will listen to every podcast and read every book and watch coaches online. So many say you should do this or you need to be doing that, or the key is your email marketing or no, you need to be doing Facebook ads or it's organic, search with SEO.
There's just so much. If you're just trying to do it all, then, for me, I feel like either I was trying to do it all at times, or I was so overwhelmed that I was kind of doing nothing. With more ongoing ads and print, I feel it's challenging to measure the results because you're paying for an ad that might take time to see any results. For example, mention this ad for blank free or blank amount off with your purchase, but with that kind of advertising, it's passive. I think the idea more is that people are seeing it more repeatedly and end up in your store one day. Online, it's just so much easier to measure. You can see what's working and what's not, and you can make tweaks and measure those results. I've just recently started getting help with Facebook from an agency because I was finding myself throwing spaghetti at a wall and seeing if it sticks with my own Facebook advertising efforts.
And I wasn't necessarily doing it for long enough to see the results. I'd go, "Oh, I'm spending this money. It didn't work. I'm just going to turn it off." And then I would be like, "I'm going to go invest my money somewhere else." So I do think it's really helpful to have an expert with certain areas so that you're not just blindly throwing darts.
She says after three years the business was starting to hit its stride, but two events beyond her control would change the way Fybr did business. Despite this, Allison unexpectedly found a way to marry doing the right thing for her business and the community through marketing.
Kamala: I think that 2020 is going to be the year that changed all of us and on so many levels. And I started 2020 thinking, "Okay, I've almost made it through two years. I think I might kind of have a grip on this thing." And then we were hit with COVID-19 and it just really put things in perspective. I think that it showed us how resilient we can be. Interestingly enough, 2020 pushed me forward on wishlist items that I had wanted to do with my business, that I hadn't had the chance to do yet. I put one of my biggest strengths on the back burner but, however, I did create a website, a very basic website that had some small percentage of our products online. But then when our store was closed for COVID-19, I basically sat on my couch adding products and building out my website and emailing my customers and telling them that they could still shop with us.
So many other local businesses that were not quite there yet, they were really scrambling more to even get a site created and set up. That actually enabled us to really pay our rent through the tougher months of COVID. Then we were hit with the fires in the Santa Cruz mountains, the SCU lightning complex fires, and gosh, it's just so, I don't know, it's just crazy to even think about because already it was just completely a bizarre year and then throw into that feeling like our town was on fire. My family had to evacuate because of where we live. We felt our home was safe. We did get to go through the exercise of choose all of our most important possessions and pack them all into a car and get out of here, which in itself is a profound experience. But I also felt incredibly grateful that I felt like our home was safe.
So I was just incredibly grateful that I was pretty sure we were going to have a home to come back to when not everybody had had that luxury. Then looking at social media and the news and watching what was going on here and almost feeling this, maybe survivor's guilt or something. What happened for me was that I woke up the next morning after the first night at the Airbnb, I just wanted to do something. So I designed a coffee mug. We have our own cute little Santa Cruz graphics that we put on. We sell t-shirts and things like that. And I just decided to design a coffee mug with one of our Santa Cruz graphics that said, "Santa Cruz Strong." And within about six hours, I launched this whole fundraising campaign. I did all the research to make sure that I was going to be able to source these coffee mugs, have them printed with our design.
I figured out the pricing. I figured out that based on what it was going to cost to buy the mugs and ship them, I could sell them for $20 a piece and donate $10 from every mug sale to support fire victims. I initially started to put together an order for mugs and thought that I was going to order about 300 mugs and would have probably thought it was a complete success if I sold 300 mugs. So after about four to six hours of throwing this whole thing together very fast, I launched it. I sent an email to our email list and said, "Buy a Santa Cruz Strong mug, donate to victims of the fire." It really took off. It was wildly successful. We ended up selling, I think, 1,300 mugs. We raised like $16,000. We got a couple of other corporate matches.
We got just so much support and excitement and enthusiasm. And I think that, really, it was just such an intense, serious time. And there's just so much pride in living in this area. And people felt like this was something that they could do. It was just really beautiful to just be a part of something that the community just rallied around and got super excited about. Our store was closed. Our business was completely at a stop, but I also feel it did end up being a marketing opportunity. Even though that wasn't my first interest in all of it, I do feel like it gave us some really great exposure and it grew our email list. There were a lot of people in Santa Cruz who didn't know about us. It might've sort of put us on their radar. So I think it benefited us from a marketing standpoint that way.
For fellow business owners just getting started, wondering what to consider from marketing online, here's the advice she shares.
Kamala: Omnichannel, I think, is kind of the way of now and the future. So is having a brick-and-mortar and an online store, and even other methods of accessing customers or enabling them to access you. I have been someone of the mind that retail is not dying, brick-and-mortar retail is not dying, it's just changing. And we still have an opportunity to provide a service to people that online can't do. I think that people more than ever coming from COVID care about their experience and interacting with other humans. Having an online store is also important and it's been really necessary for us, not only during COVID, but even before COVID. Being in Santa Cruz, where we have a lot of tourists and a lot of visitors to our town, we've had people come back and shop with us online after they visited our store and they live all over the country. I even have a customer today that's asking if I can ship to Germany.
When you build that relationship with your customers, they're going to want to come back no matter where they live. So being accessible to them online, I think, is just important. Another piece of advice I'd give is know where your customers are. I think it just depends on what your service is or what product you're selling and where your customers are spending time. Are they spending time on TikTok? Are they spending time on Instagram? Are they visiting downtown and just looking for a unique experience? There just has to be a balance of taking advice and trusting your gut instinct and just focusing on slow growth. If you're someone like me who wants instant results, then you may not feel super successful. But now I can look back over three years and see how much I've grown and this business has grown and have a clearer understanding of where we are and where we're heading.
Thank you to Jessica Baker and Kamala Allison for their thoughts on marketing online. Jessica Baker is an SEO consultant with Apiary Digital. Kamala Allison is owner of Fybr Bamboo. Check them out on Facebook and Instagram or online at shopfybr.com. Get to know the small business featured in today's episode.
Head to squareup.com/us/en/townsquare/podcasts for more. And don't forget to subscribe on your podcast app of choice so you never miss an episode. You've been listening to Paying it Forward, a Square production.
This episode was produced by Deborah Findling, Camille Kail, and Clara Shannon. Our music was composed by Jordain Wallace with sound recording by Sorrentino Media and D.R. Baker. Thanks for listening.