Once a year, wrestling fans travel from all corners of the United States to congregate in a large arena to watch WWE stars duke it out at Wrestlemania.
And while die-hard fans have all eyes on who will be crowned champion, the WWE has all eyes on its fans.
Its fervent fanbase has become synonymous with the brand, and because of that it takes the fan experience very seriously.
Creating a superior customer experience comes down to the details, specifically, how fans buy products and interact with technology at WWE events. But putting on a large-scale live event also requires the WWE to use reliable technology that runs seamlessly and efficiently.
"We have three things that are very, very important to us. It's speed of transaction, it's ease of use, and it's really the scale that we can ramp up the infrastructure in a cost-efficient way. Square checks all three of those boxes" says Kevin Moore, WWE senior vice president of eCommerce and event merchandise.
Fueling a fan experience with merchandise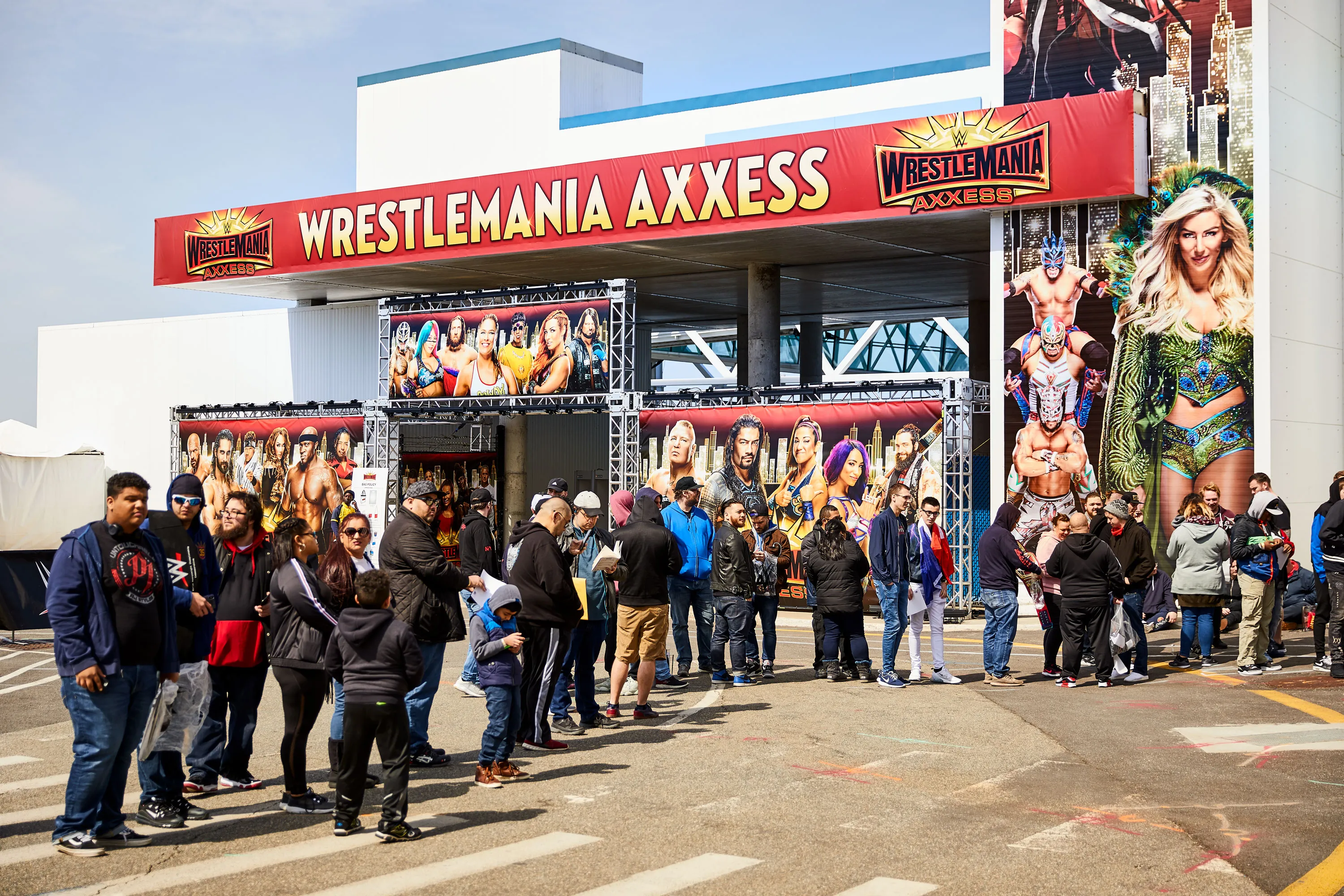 Merchandise is a ubiquitous part of sporting events, but at Wrestlemania, it's a right of passage — proof that you made the trek to witness that year's show.
The mecca for merchandise at Wrestlemania is the Superstore. Located in the parking lot of the arena, it's here that fans gear up before they enter the ring. They can buy everything from T-shirts and cardboard cutouts to official WWE champion belts.
"What this store represents for fans is really everything that WWE is … brought together in one physical space. This is the largest representation of WWE and Wrestlemania merchandise under one roof," says Kevin.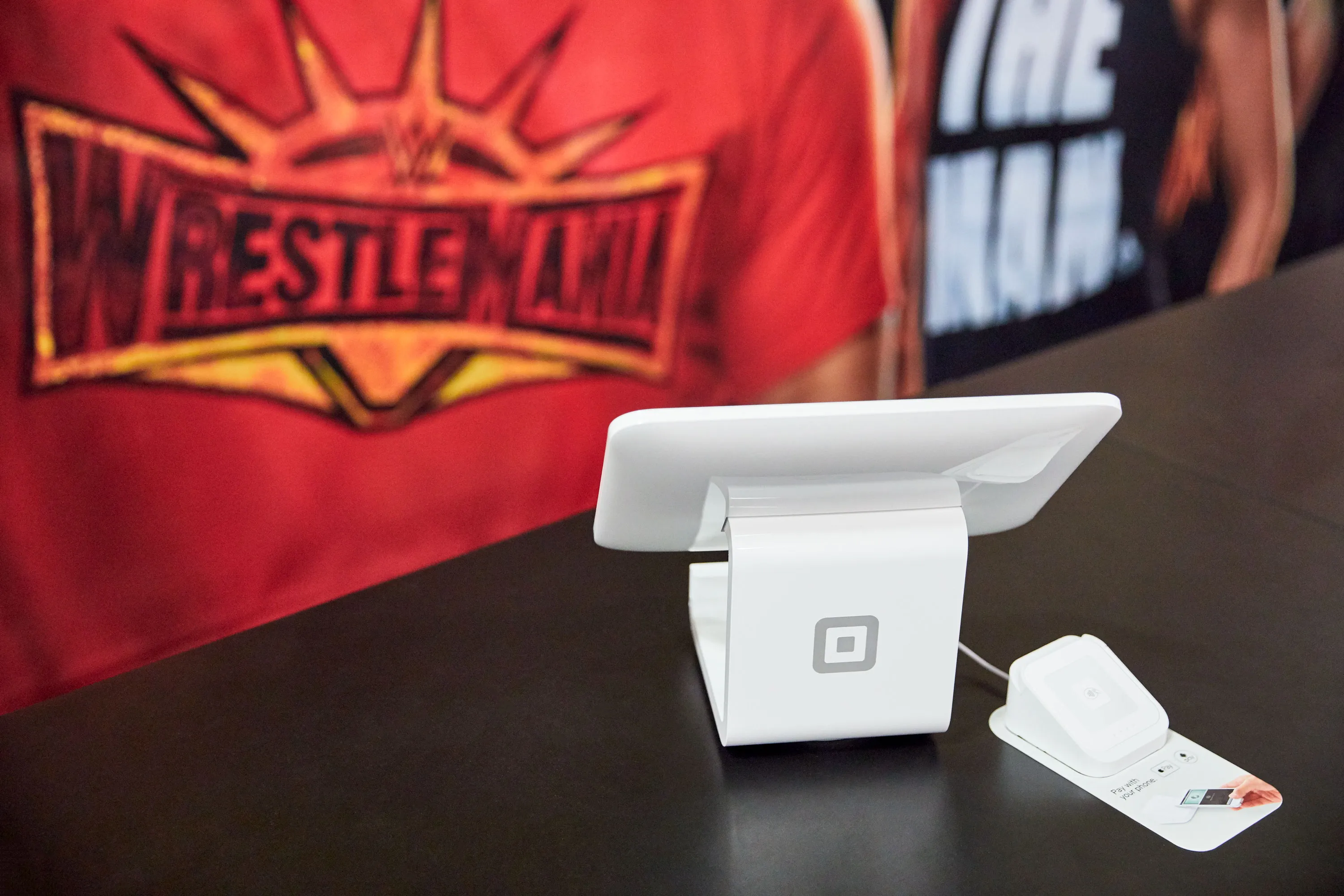 These fans buy a lot. So when it comes to the buying experience, the WWE focuses on convenience and speed. It wants to minimize the time it takes customers to buy merchandise and get to the event.
With out-the-door lines, having a payments processor like Square, which works quickly and lets customers pay the way they want — whether that's with card or Apple Pay— is key.
Outside of the Superstore, Wrestlemania houses merchandise in merchandise trucks, which attract just as big of a crowd as the main store.
A unique challenge for the trucks is ensuring they don't lose transactions due to connectivity issues in the parking lot. With Square's Offline Mode, even if their internet goes out, they can still process transactions without missing a beat.
A complex back end and a smooth front end
The seamless experience provided by Square's platform doesn't stop with the fans. It also extends to the army of employees WWE employs to power its Superstore and merchandise trucks.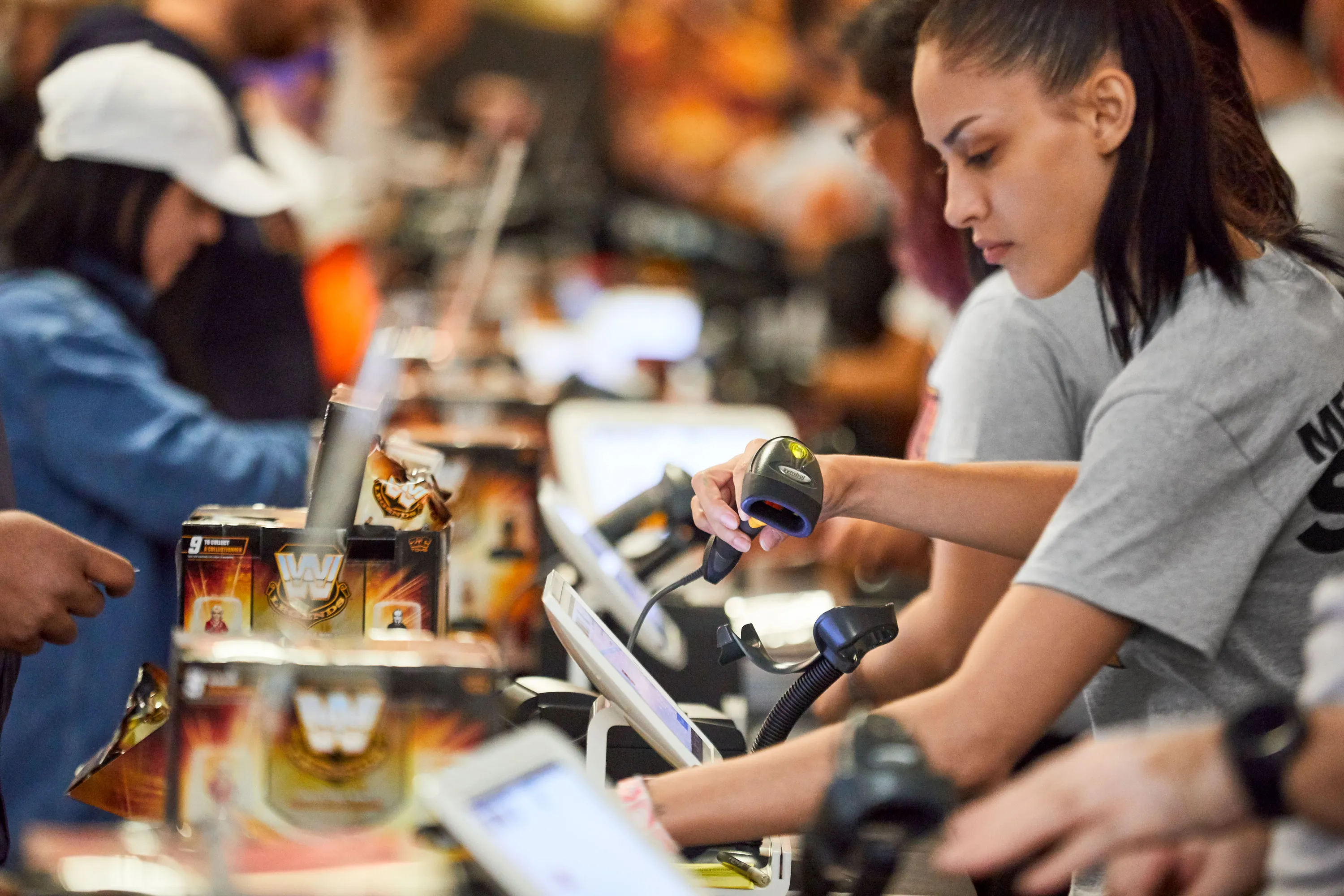 A temporary merchandise store at a large live event has a complex back end and rapidly changing inventory. With 30 points of sale processing rapid payments in the Superstore in addition to smaller merchandise hubs and trucks, it's critical that the point-of-sale software sync inventory quickly and easily.
To stay on top of inventory and sales, WWE looks to its Square Dashboard, which aggregates data across all buying touchpoints. There it can adjust inventory and staffing in real time based on sales.
"We have every single item in this store in the items list. All our cashiers have to do is scan the UPC on the item — it makes life a lot simpler and inventory management a lot easier," says WWE Point of Sale Manager Dan O'Reilly.
With large events that take place in temporary arenas, with temporary staff, employee training is also an important consideration for choosing a POS and payments processor.
"Staff training with Square is very easy. To bring in a cashier off the street and essentially train them in an hour to be able to sell for you is very nice," says Dan.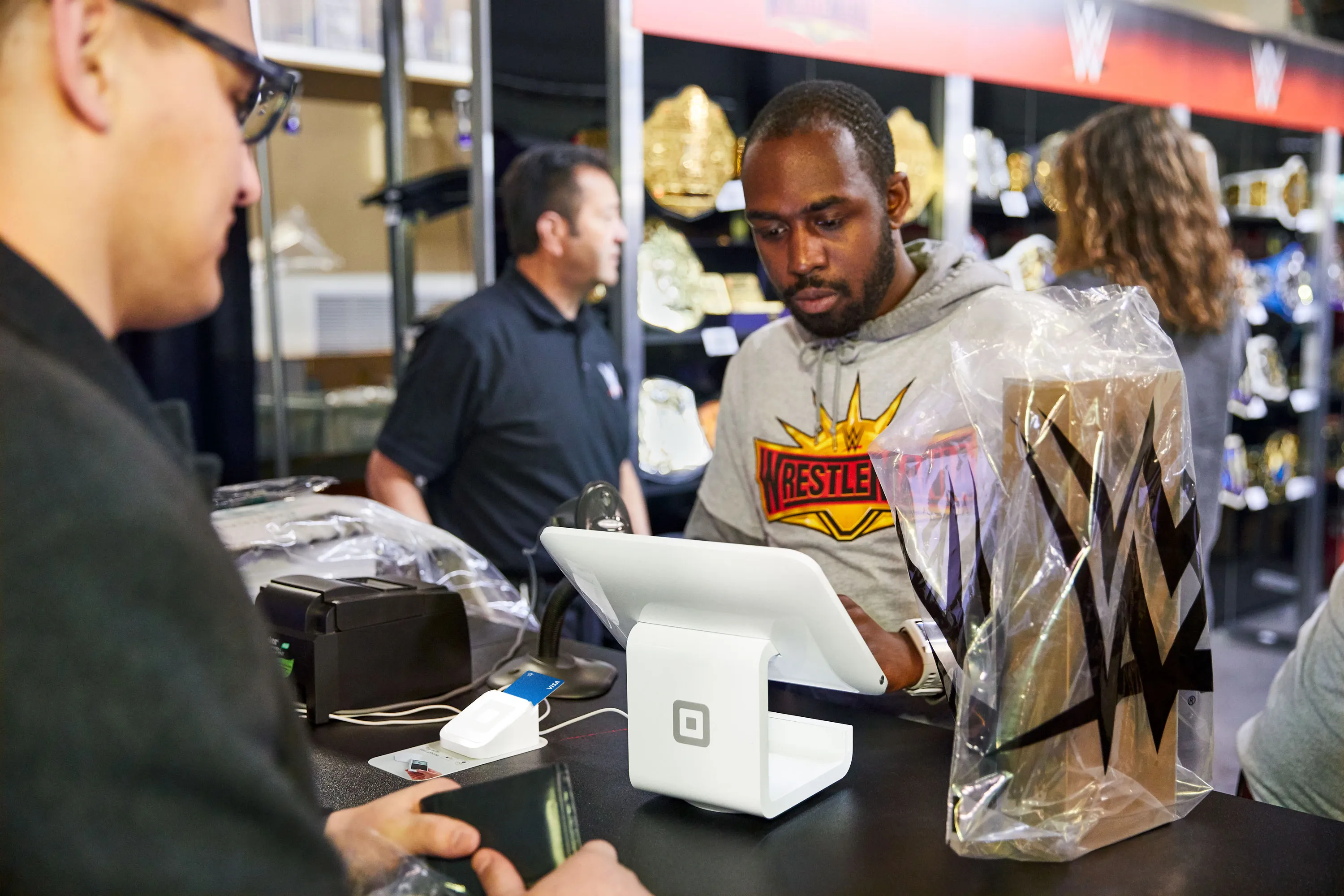 Reliable and powerful data
In the fast-paced environment that comes with a live event like Wrestlemania, having a reliable ecosystem of products to power payments and merchandise sales can make all the difference.
Square's functionality provides the necessary tools for WWE to run its merchandise sales smoothly and the data to help it plan better for future events.
"Between inventory, sales reports, even credit card disputes, it's easy to look at transactions and pull everything from one place. Having all of those tools and being able to manage your inventory, your sales, your deposits, everything in one place in Dashboard is a great tool," says Dan.
"We know it works, it's reliable, it processes light," says Kevin. "We have the simplicity of training staff, and really, it handles what we need. We're definitely very happy with that."