We're constantly releasing tools to help you start, run, and grow your business.
In June, we launched a bunch of cool new features. To make sure you're getting the most out of Square, here's a roundup.
See the status of your invoice at a glance with the event timeline for Invoices
Now you can view the status of an invoice and see when your client has viewed and paid it. You'll be able to better manage your cash flow and know when to follow up with your clients with a friendly reminder.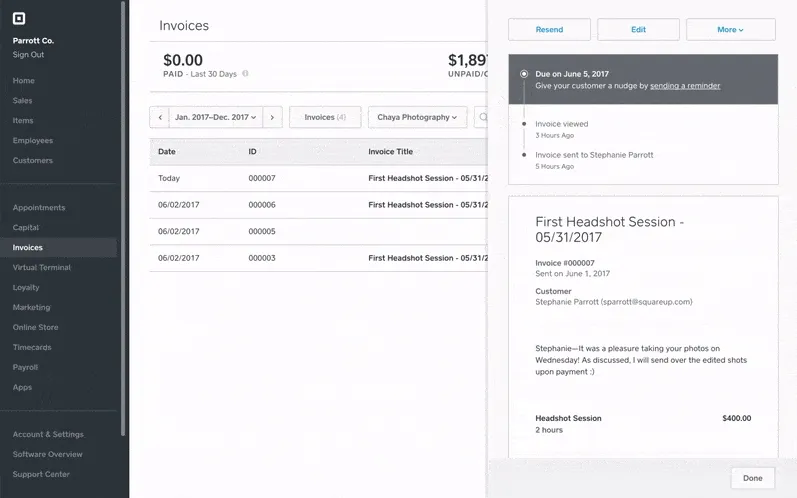 Itemized refunds now available in Square Point of Sale for iOS devices
Completing returns just got easier with itemized refunds. Transactions with items can now be refunded on a per-item basis. When you issue a refund on an item, any applicable taxes and discounts are automatically calculated in the total amount to be refunded. Itemized refunds are currently available for iOS devices but are coming to Android soon. Learn more about itemized refunds.
Square Checkout: An out-of-the-box hosted checkout solution for taking online payments
Now it's simpler for developers to integrate Square payments on a merchant's e-commerce site. Square Checkout is a beautiful checkout and payment form hosted by Square that developers can implement with a single integration. With Square Checkout, all the complexities of payment processing, security, and regulation are taken care of, so your developer can focus on building a great online buyer experience.
Cards saved with Card on File now automatically update when they expire
Cards saved with Card on File through Square's e-commerce API now automatically update when they expire. This new feature makes the card refresh process completely seamless for merchants and their buyers at no additional cost. When a card on file expires, Square automatically works with the card networks to refresh the account. This makes merchants' lives easier while reducing the costs associated with declined, expired cards. Learn more about Card on File updates.
View and respond to feedback in Square Point of Sale
Now it's easier and more convenient to review customer feedback. Simply visit the Customers section in your Point of Sale app to find the new Messages section. View your feedback, keep tabs on all direct conversations with your customers, and even offer coupons or refunds. Learn more about viewing feedback in your Dashboard.
Pay your independent contractors with Square Payroll
In addition to helping businesses with employees run payroll more efficiently, Square Payroll now supports businesses that only work with independent contractors. With Square Payroll for contractors, you can save a ton of time by paying contractors with direct deposit. And because all your payments are tracked in one place, Square can automatically generate and file Form 1099-MISC for you. Learn more about Square Payroll for contractors.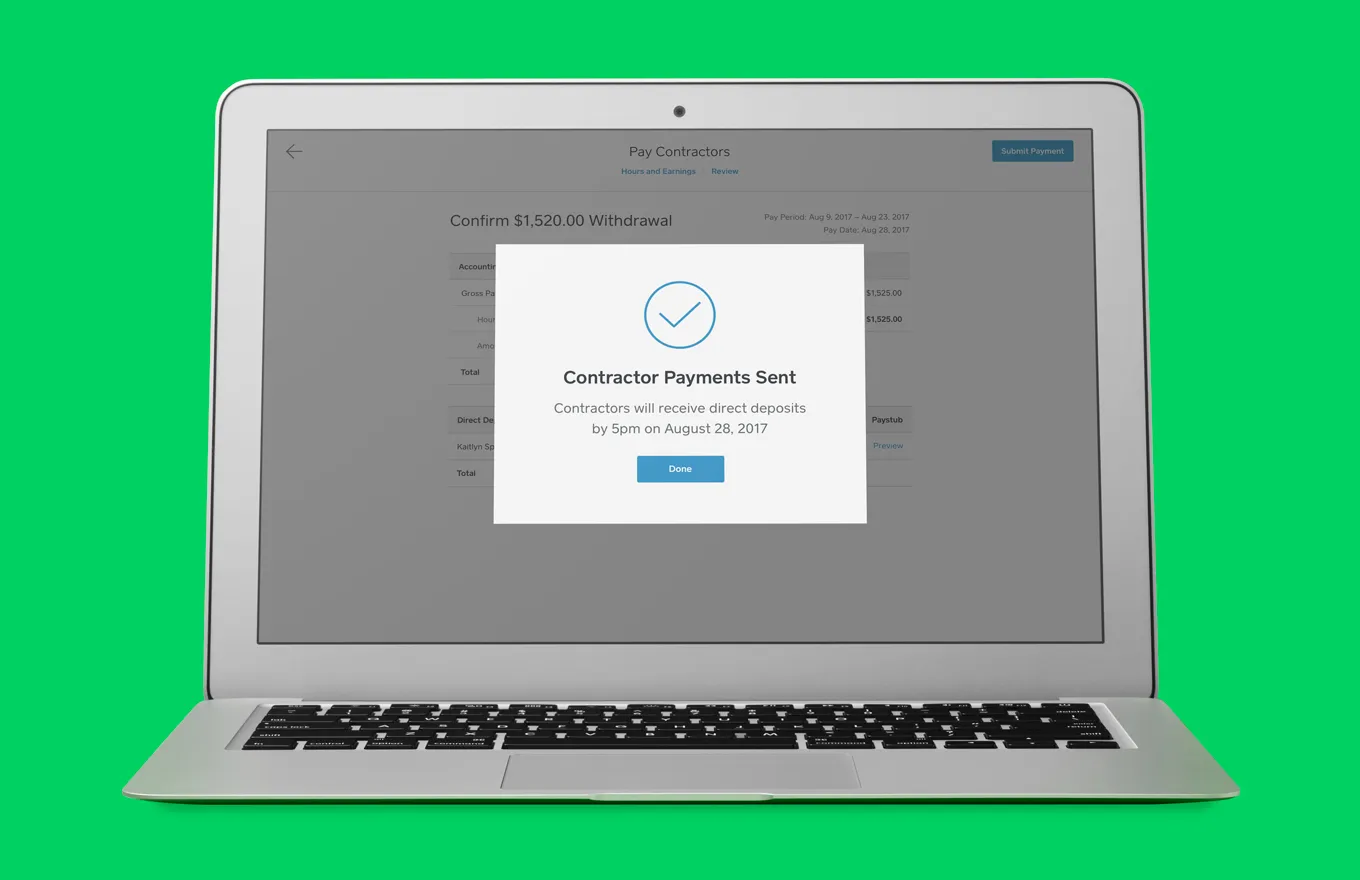 Clear time zones for Square Appointments
When you're traveling, it's very likely that the time zone displayed on your devices is different from the one where your business is located. Now Square has built messages into Appointments to lessen confusion when you're scheduling appointments and managing your calendar from a different time zone.
We launched a bunch of Square for Retail features this month. Here's what's new:
Bar code label creation and printing
Now you can create and print bar code labels with Square for Retail, using the following label printing templates and supported printers noted by the label manufacturer:
Avery Easy Peel Address Labels 1" x 4"
DYMO LW Durable 1/2" x 1-7/8"
DYMO LW Durable 3/4" x 2-1/2"
Review the step-by-step instructions, and if you're not a Square for Retail subscriber yet, you can start a 30-day free trial.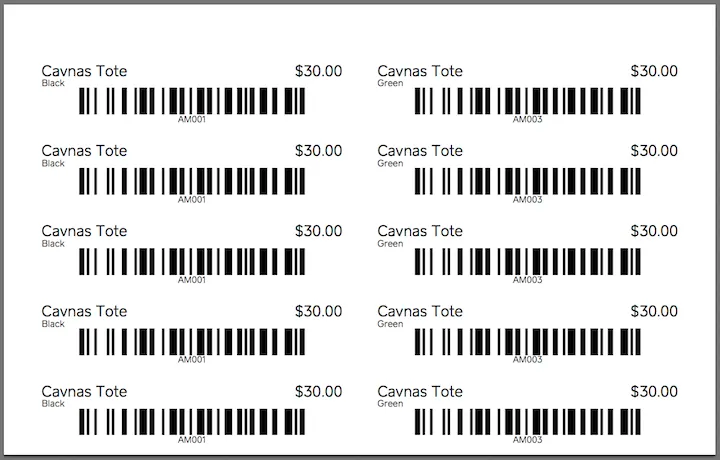 Refund purchases to gift cards
With Square for Retail, you can refund purchases directly to a Square gift card, making it easier to issue store credit instead of refunding payment cards. You can even save gift card amounts to customer profiles in order to easily access store credit from Square Point of Sale. Check out the detailed instructions.
Receive inventory from the Square Retail app
You can now receive your inventory directly from the Square Retail app, making it easier for retail stores to scan and take in inventory without having to go into Dashboard. Learn how to add and adjust stock in the app and make sure your Square Retail app is up to date.
Add items to your Favorites View
The Square Retail app now has a Favorites View, so you can quickly navigate to your best sellers and favorite items and add them to a sale. The Favorites list gives you access to your most popular items in one tap so there's no need to manually search for them during every sale. Learn how to add and edit items to your Favorites View.