Trainers push their clients to hit their fitness goals. Square helps trainers hit their business goals.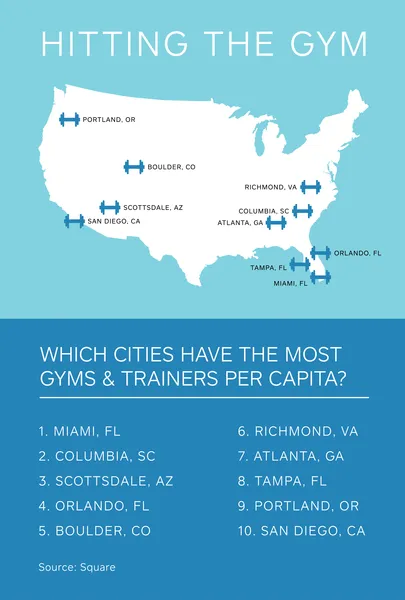 Personal trainers and health coaches are increasingly using Square to grow their businesses. We put together the infographic above to show the most active Square fitness businesses in America. We weren't shocked to see Miami lead the way given the year-round bikini weather. Other hot spots, like Scottsdale, Orlando, Tampa and San Diego, also made the top ten.
Whether in the gym or on the go, Square is a sweat-proof service for personal trainers and health coaches to run their business anywhere.