Having an arsenal of great product shots is a best practice for any local business, whether you want to use the images for your website, your online store, or advertising. We caught up with professional photographer and Square seller Helena Price to get her top tips on how to do product photography right.
Square: What's the ideal lighting?
Price: All photographers have their own preferences, but a rule of thumb is to find lighting that helps you capture the details of your product. Generally, you want to stay away from light that's uneven or patchy and puts shadows in places you don't want them to be.
So where would you recommend shooting?
Window light is your best friend. Don't photograph at night or inside your store using lightbulbs.
How close up should you get to your products?
It depends on what you're going for. Before you start shooting, I recommend making a list of what you think is special about your product. Maybe it's the stitches, the fabric, or the buttons. Then get close and zoom in for a crisp image of the things you want to highlight.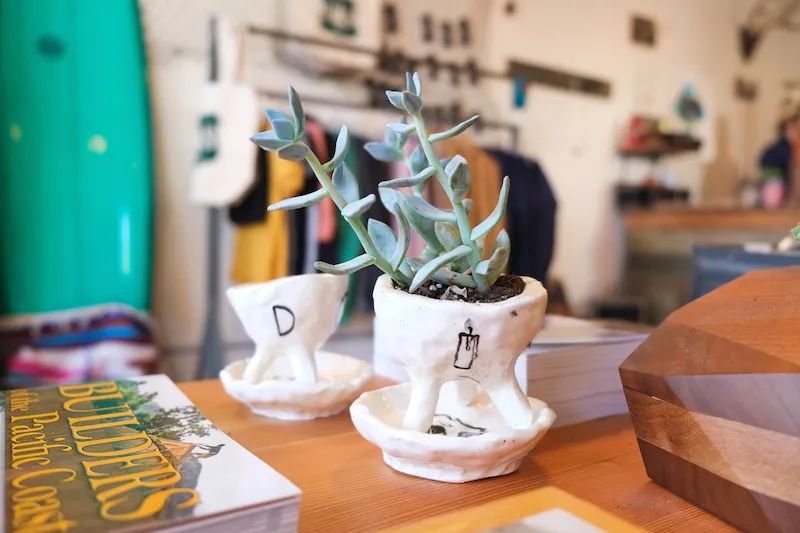 What type of camera would you recommend?
I'd use a camera with a lens that has a good aperture range (a 50mm 1.8 lens is a great place to start). That way, you can make details sharp and give the rest of the shot that blurry, dreamy effect.
How much do those usually run?
A high-end SLR camera can cost around $4,000, which is a lot of money. But you could also use the lower-end Canon or Nikon models — those are around $1,000.
What about just shooting with an iPhone?
The iPhone 6 has a great camera that you can do a lot with. You have to be extra careful with the lighting, but you can totally make it work.
How do you make all your pictures look cohesive?
If you can't shoot them all at the same time, go for similar times of day. You can also find ways to make the shoot cohesive with things like the color and texture of the props you use.
What retouching tools do you recommend?
A lot of people use Adobe Lightroom for sorting and editing. I use Adobe Bridge and Photoshop. There are also awesome editing packages from VSCO — they make some really beautiful filters. But nothing beats Photoshop for the nitty-gritty stuff like getting a speck of food off a plate.
How should you approach food styling?
Food styling is really hard — that's why there are professionals who specialize in it. If you want to do it on your own, take a course. There are lots to choose from. It's great to shoot on a wooden table or with different fabrics or textures for juxtaposition. You can get props from a flea market, whether it's textiles or different types of plates.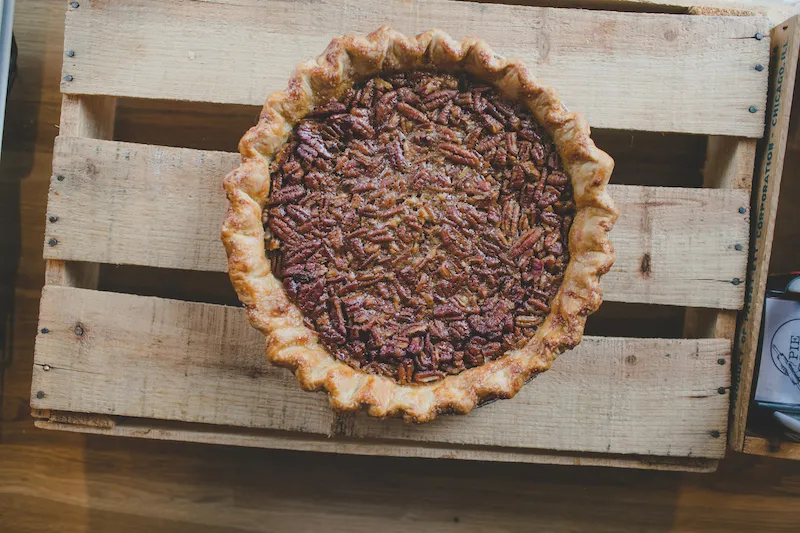 If you choose to hire a professional, what types of things should you consider?
Take a look at their existing work and who they've worked with — their client list is a really important indicator. But more than anything, it's about finding someone who fits the style you want for your brand. If you're going for softer, natural light, you probably don't want to hire someone who specializes in dramatic images like those you may see in Wired magazine. If you ask them to do something out of their style range, it's probably not going to be a successful shoot.
What's the best way to work with a professional photographer?
The best thing you can do is be really open about what you can afford. Tell them the most you're willing to pay, and ask what's possible within that budget range — whether it's cutting production costs or just doing fewer shots. Most photographers go by a day rate. They may also charge more based on the licensing fee. For example, if you just want to use the photos on your website, it may cost one price. But if you're a big vendor and want to use the photos for advertising, it may cost more. You'll also want to discuss the project thoroughly beforehand. It's good to brainstorm on ideas together and plan the shot list ahead of time.
*Photos by Chris Connolly, Amy Kettinger, and Sam Horine