About Pretty Bird Chicken 
Utah's growing, quick-service restaurant, Pretty Bird Chicken, has a small menu by design. Across its four locations, Pretty Bird offers a fried chicken sandwich, a tender roll, three-piece jumbo tenders, ten-piece jumbo nuggets with a choice of your spice option, mild, medium, hot, or hot behind. But that small array of menu items comes with multiple options for customers to modify their orders.
Chef Viet Pham, who founded the restaurant with his wife, Alexis Furkioti, left a career in finance and worked his way into becoming a world-renowned, award-winning chef in the fine dining world. The couple brought that commitment to high-quality ingredients, execution, and consistency to their more casual Pretty Bird concept.
"Viet, he checks all the recipes, makes sure everything is getting executed properly at every restaurant every day," Alexis said. "He's very specific about how he wants his recipes and how the sandwiches get executed."
Alexis and Viet opened the first Pretty Bird location in 2018 as a standard quick-service restaurant, unsure about their ability to do online orders. Now there is a seamless, streamlined system that takes orders from their Square Online store, delivery apps, and in-store kiosks before popping up on the kitchen display system (KDS) in a customized format so expeditors and line crew members have the exact information they need — no more, no less. Through a series of experiments, Alexis and Viet have built a restaurant concept that now lends itself to relatively straightforward expansion across Utah and eventually out of state. 
Here's how they got here.
The Problem: Streamlining at Scale
As Pretty Bird Chicken grew in popularity and expanded to multiple locations with delivery options, Alexis and Viet needed a way to keep orders flowing across multiple channels. During the pandemic, Viet and Alexis installed kiosks that they've come to see as an essential part of their operation, but it also raised questions about how to maintain customer loyalty and engagement.
On top of that, they needed a way to track what can become a long list of order customizations — a typical fried chicken sandwich combo can include modifications for spice level, toppings, drinks, and sauces — while organizing and timing fires for orders that come in from third-party deliveries, their online store, and the in-store kiosks.
"I've been to a lot of restaurants where they do online ordering or use third-party delivery services, and due to unstreamlined operations in-person guests end up getting prioritized less. It's something I just experienced actually in Chicago, and you know what's happening in the back end — the kitchen doesn't even really realize the delay. That's one thing we've focused on a lot at each store, just getting that timing right."
Originally, the kitchen team was using a standard ticket system without a customized KDS, with an expeditor who read full tickets out to crew members. It worked, but Alexis and Viet wanted something that would streamline operations to keep the overall restaurant's operations more efficient.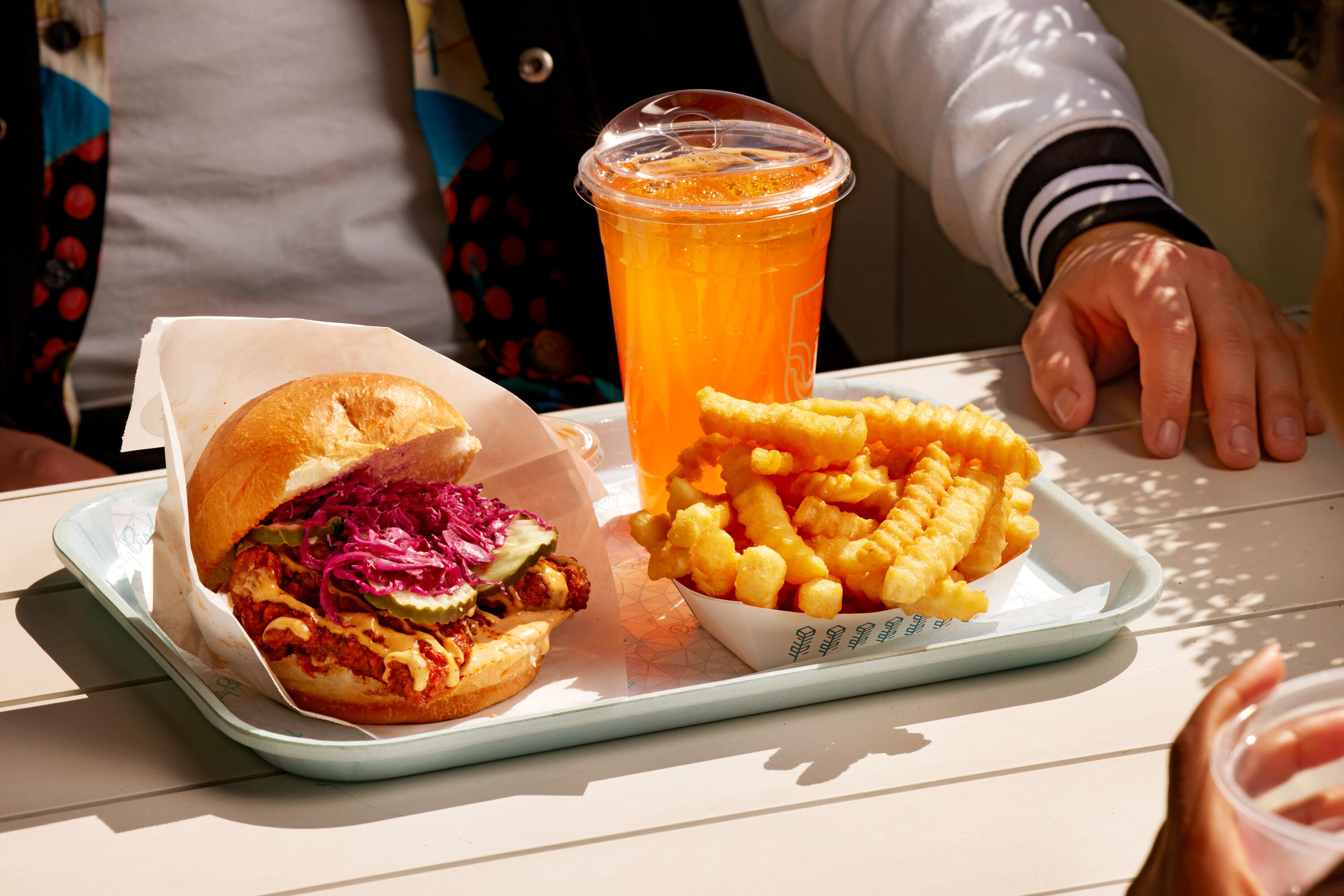 The Solution: Square KDS and Supporting Tools
Pretty Bird now has four kiosks at every location, while still enhancing customer service. Customers place their orders, with all of their customizations, combos, and add-ons. Then the full ticket goes to the kitchen expeditor, as well as a pared down version of the ticket popping up on the KDS for each relevant station. Pretty Bird uses a third-party kiosk company that integrates with the Square for Restaurants point of sale.
"It was pretty easy actually," Alexis said of the transition to kiosks. "Once I started using Square and then I found Flash Order, a kiosk company that integrates with Square, it just worked."
Still, Alexis had to make sure to find ways to prioritize customer engagement without the typical direct interaction at the register.
"In the beginning of the pandemic, it was easy to use kiosks rather than traditional registers because it was our priority to keep customers safe," Alexis said. "But the past year or so, it's now changed where we have to have that customer experience when they walk in. We have someone out in the dining room, just doing the customer service, helping them through the menu. If we get a lot of new customers, our staff will help them by being a face there so they can feel like they're being helped at the same time."
Alexis said even without the same in-store constraints from 2020, they never considered moving away from the kiosk set up.
"It was an obvious decision," she said. "It just keeps everything so efficient and streamlined. When a customer places their order, it goes straight into the kitchen, and what the customer puts in is what they're gonna get. You know, sometimes if someone's taking your order, they're like, 'I don't want sauce.' But then the register person doesn't push the button for no sauce, and the customer gets a meal that they're not happy with. And in the past that caused some issues, but now it's super efficient. We won't go away from them."
Earlier this year Alexis also realized that she could help streamline kitchen operations by simplifying the back-of-house ticket and KDS system. Pretty Bird's foundation is based on fine dining and operates with an open kitchen with multiple stations at every restaurant. 
Alexis worked with Square to clean up the menu and to organize each item and modification into categories. Now, all crew members know exactly where to look for whatever they need. After a customer places an order on any channel, the station crew member can see what they need to prep quickly and easily before the order moves on to the expeditor, who can double-check everything against the full ticket.
"[The expeditor] sees everything, so the order doesn't miss any items. Or they can see if there's pickles on the sandwich and it comes out without pickles, they'll catch that and then send it back to the kitchen. Crew members work really close together and they're communicating, but still, while also reading the screens, they're not getting confused with certain items on their ticket."
Growth and Results
Nailing their order and fulfillment operation has helped the Pretty Bird owners feel even better about their continued expansion plans:
"We feel confident opening up this fifth location because we do have our systems, our processes in place," Alexis said. "I think one important thing that we do take into consideration now is having a really strong general manager at each location that understands the Pretty Bird brand.
Now that Alexis needs to spend less time worrying about inefficient operations, she has more time to dedicate toward other priorities to expand Pretty Bird.
"It actually feels good when you can give up some of the control because it gives you space in your mind to work on other things to help the company grow," she said.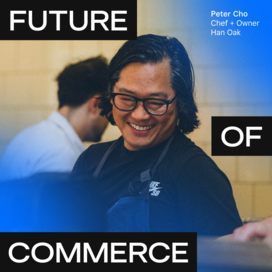 The Future of Commerce Report: 2024 Edition
Tell us a little more about yourself to gain access to the resource.
Thank you!
Check your email for your resource.