We're constantly releasing tools to help you start, run, and grow your business.
In August we launched a bunch of cool new features. To make sure you're getting the most out of Square, here's a roundup.
The "weight" is over: Square Point of Sale now integrates with Star scales
Now you can sync your Square POS directly with a digital Star MG-S8200 scale. Weigh an item and automatically see the amount and price per unit on your POS screen. You'll speed up your line and avoid manual math and data entry. This is the first of a number of scales your Square Point of Sale app will integrate with in the near future. Shop for a Star scale.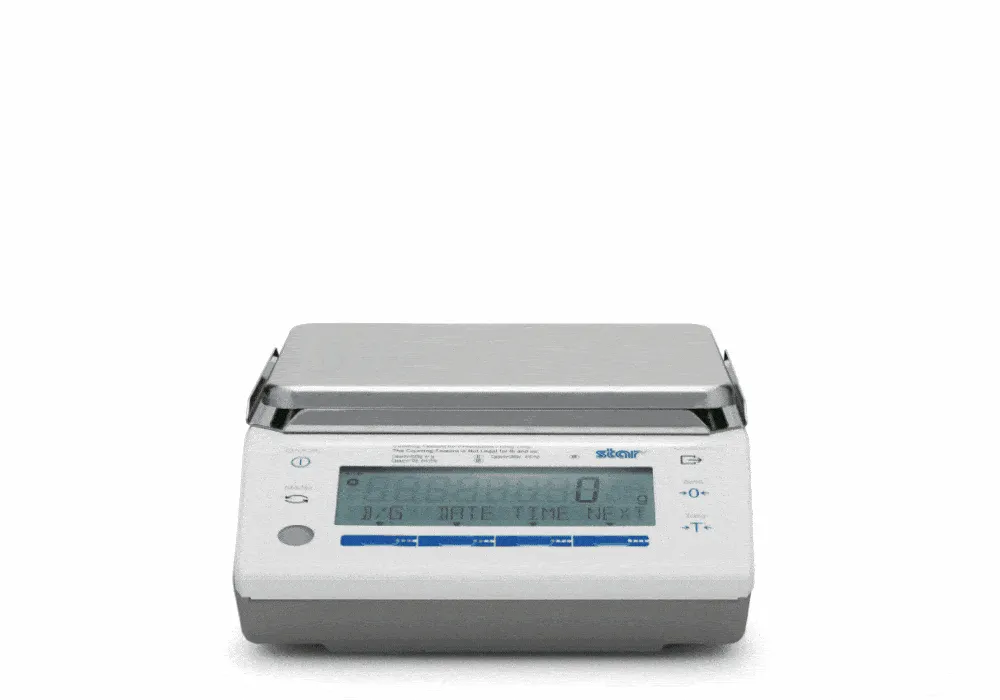 Apple Pay and Google Pay, now live with Square Debit Card
The most convenient way to make business purchases on the go is now available for Square Debit Card. Use Apple Pay or Google Pay on your phone for quicker online, in-app, and in-person payments with a simple click or tap.
If you already have a Square Debit Card, adding your card to Apple Pay or Google Pay is easy — you don't even need your card in front of you. Simply open your Point of Sale app, select Transfers > Square Debit Card > Add card to Apple Pay (or Add card to Google Pay) > confirm card details by clicking Next > Done. Note: You have to add your card through your Square app, not through the Apple or Google wallet applications.
Don't have Square Debit Card yet? Order your Square Debit Card today.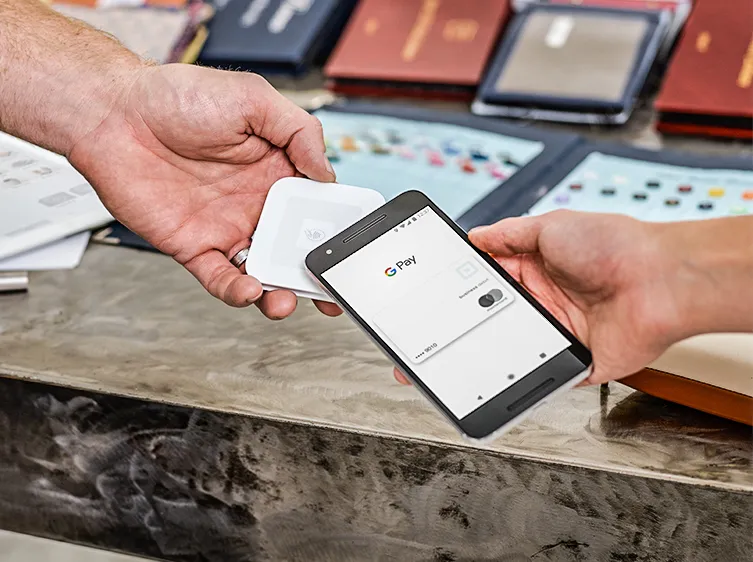 Easily monitor your Loyalty program for suspicious activity
Now you can track and monitor your Loyalty program for suspicious activity. Square Loyalty will identify potential fraudulent accounts that may be taking advantage of your program, and alert you with an email. You can manage those accounts in a dedicated Suspicious Activity dashboard. View your dashboard today.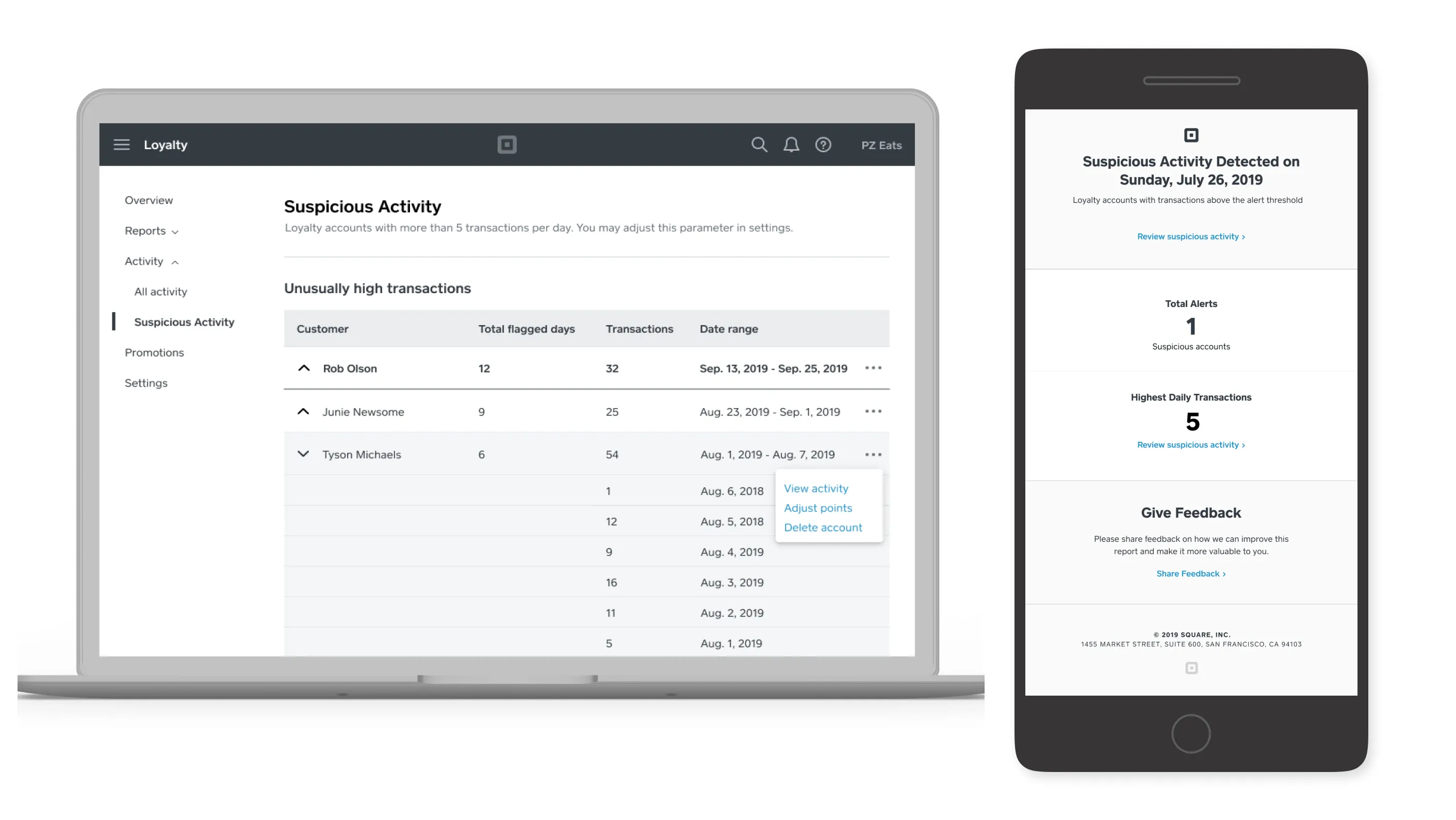 Customers can easily redeem Loyalty rewards during checkout
Now customers who are enrolled in your Square Loyalty program and have earned a reward can easily redeem it during the checkout flow. We've added a new screen during the flow that allows customers to redeem their available rewards before the transaction is complete in the Square POS app. This update is currently only available on iOS devices. Learn more about loyalty rewards.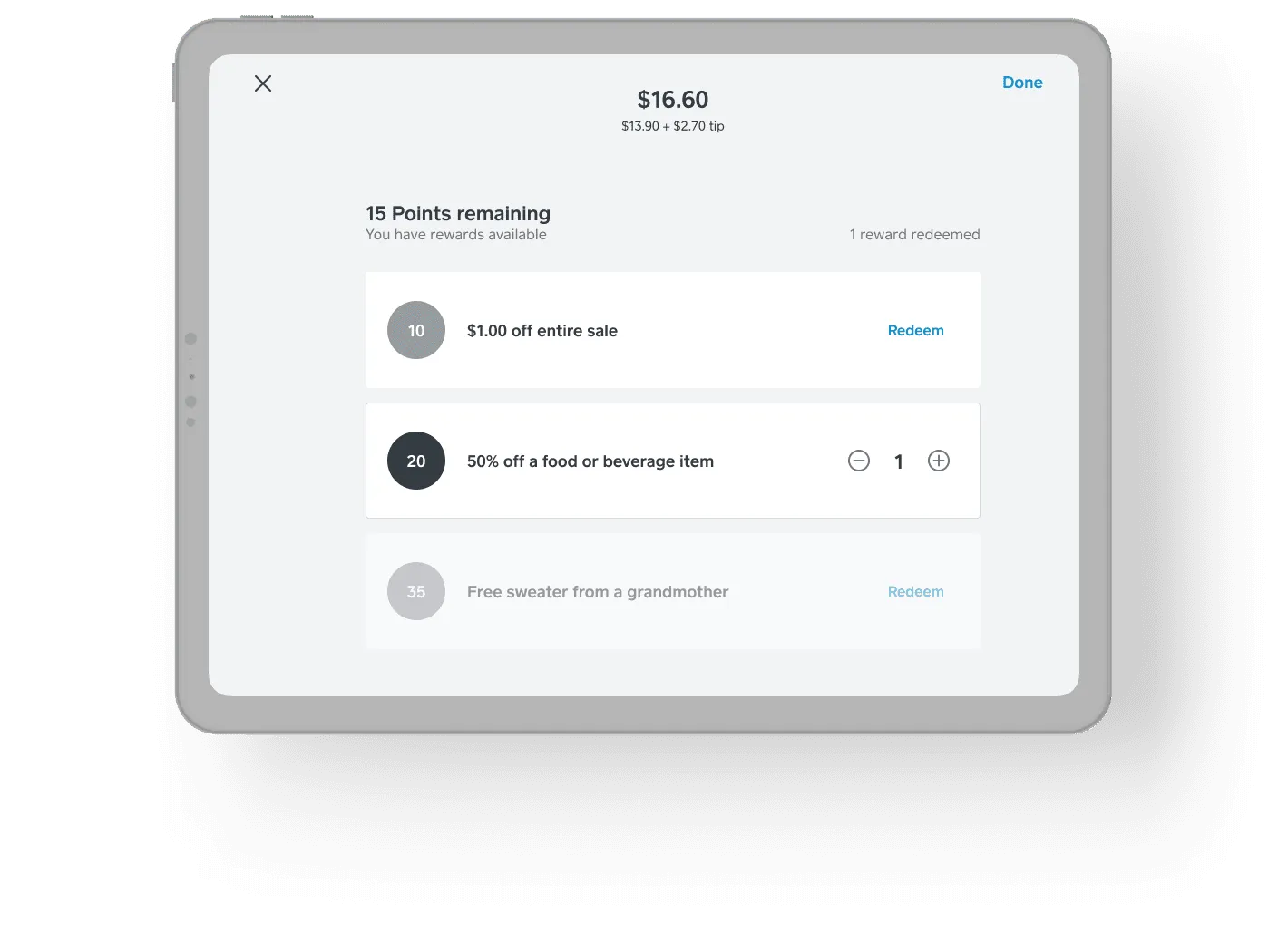 Use the new Square EIN Assistant to get an EIN without the hassle
If you're opening a business bank account, paying employees, or incorporating your business, you need an Employer Identification Number (EIN). Typically, you'd need to apply for an EIN through the IRS, but that can be daunting. That's why we built the EIN Assistant. This tool breaks down the EIN application into a few simple steps, making it easy to get your EIN. The best part: It's completely free. Get your EIN now.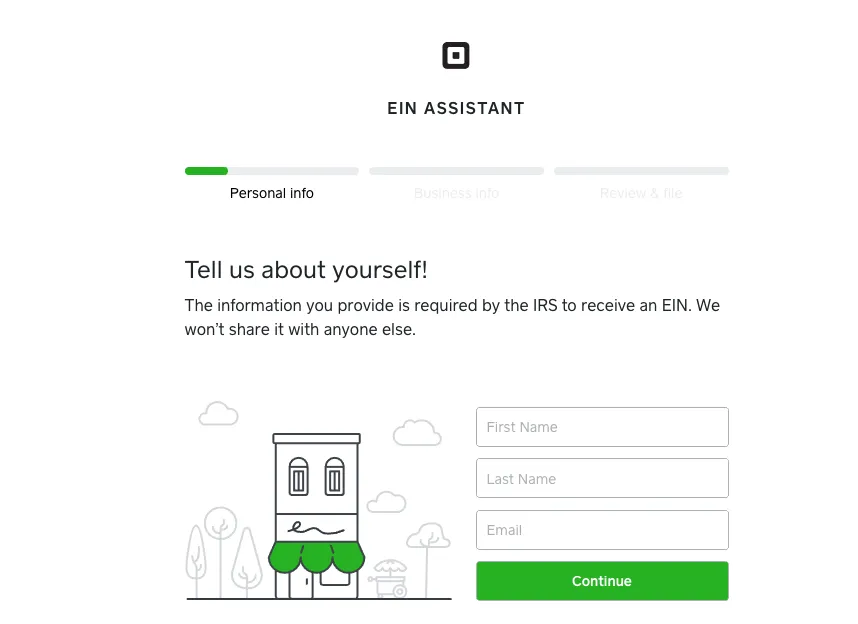 Sales reports in the Square POS app are now even more powerful
We've improved sales reports in the Square POS app to help you better run your business and make more informed decisions. Now you can access top-line sales metrics (such as gross sales, sales count, and refunds by time period) in seconds, and view time-based comparisons of your sales through charts and tables. Finally, your top-selling items and categories are at your fingertips in the POS app. Simply go to Sales in the Reports section of the app's main menu. Learn more about improved sales reports.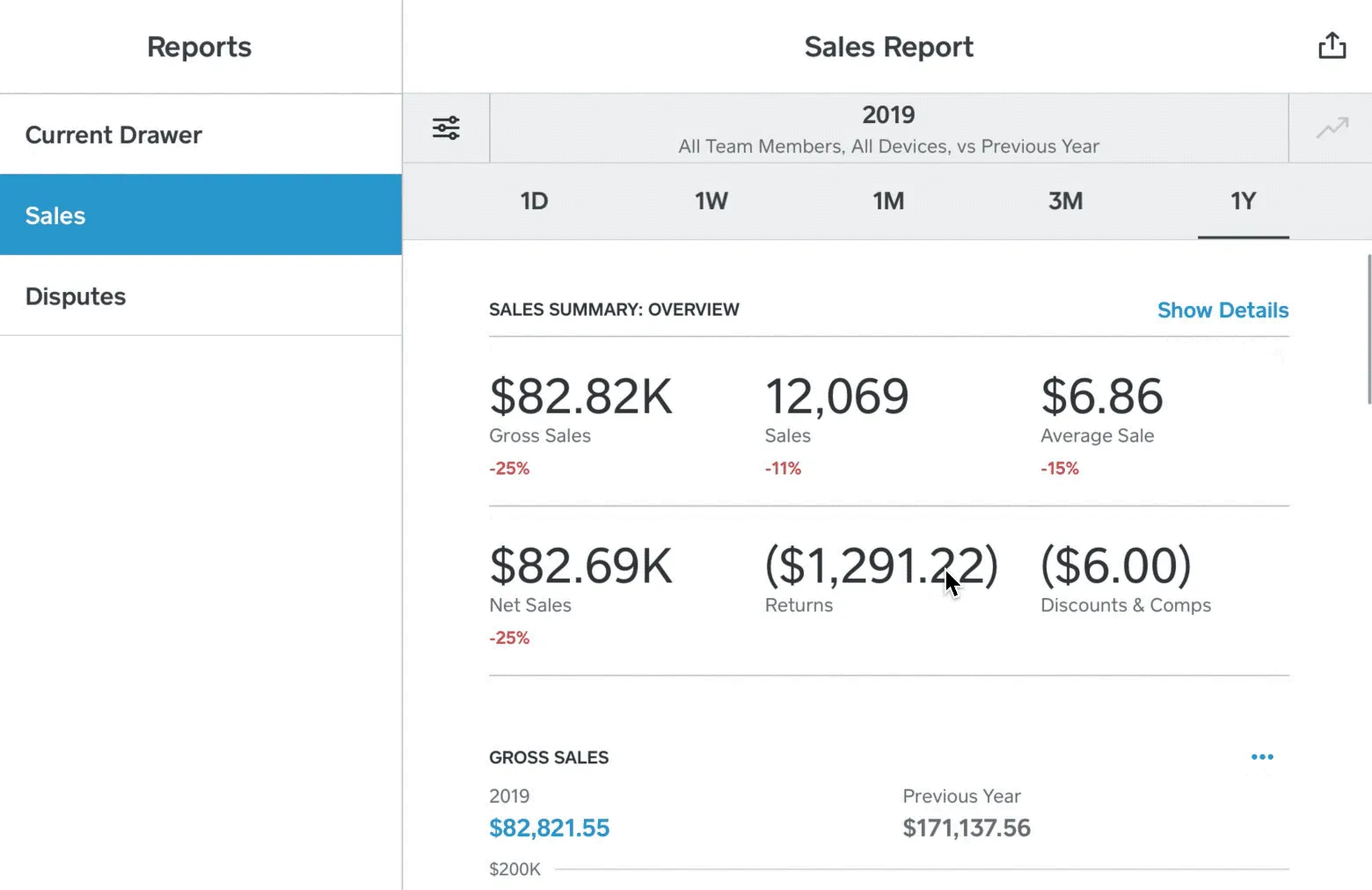 Split tips by workday and pay them out with Square Payroll
Save time running payroll when you import tips from your Square Point of Sale into Square Payroll. To ensure employees receive the right tips, you can split them among employees based on how many hours they worked in a given workday (a new feature) or pay period. Simplify splitting tips with Square Payroll.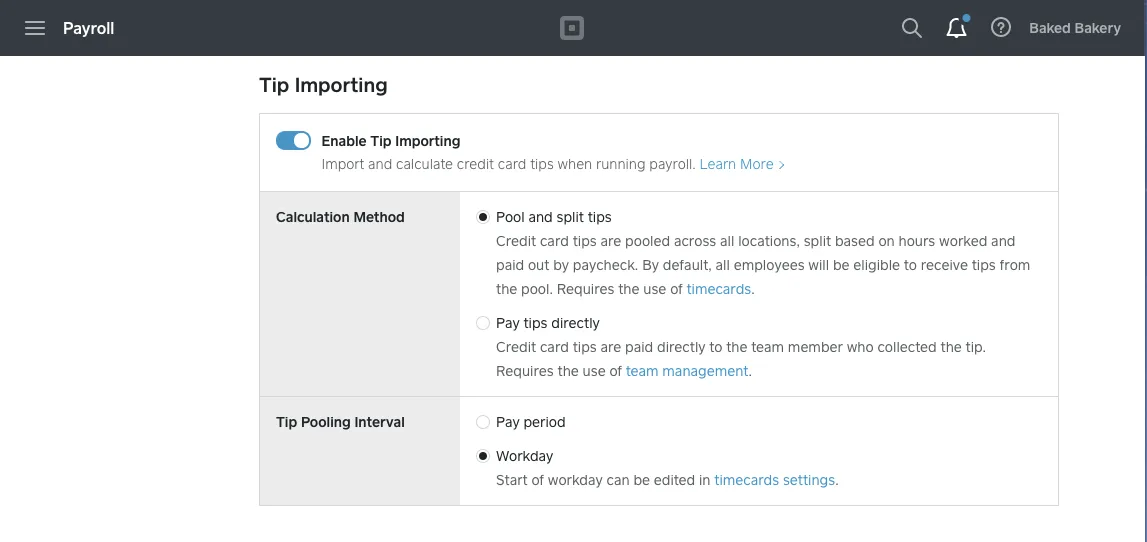 Turn your Square Point of Sale into an order fulfillment and management hub
This month, we released the Orders API, which allows developers to build solutions that send any order placed online, in person, or in an app into Square Order Manager in Square Point of Sale or Square Dashboard. Postmates, Craver, and GoParrot have already leveraged this new API to build integrations to streamline the order management process. Learn more about the Orders API integrations.
What's new with Square partnerships
Square's partners provide everything from accounting software and eCommerce solutions to inventory management.
WooCommerce releases new integration features
The new Square for WooCommerce extension is here. Grow your online business with new and improved features, including an improved inventory and catalog sync, the ability to securely save payment methods for recurring customers, and the option to authorize a payment upon order and capture it when items are shipped. Square is now a supported payment method with WooCommerce Subscriptions and Pre-Orders. Learn more about the Square + WooCommerce integration.
Let customers make and modify their own orders with SalesVu's OrderUp kiosk
OrderUp by SalesVu is a kiosk app designed to drive up the average check size at quick-service and table-service restaurants. The app improves customer service and reduces the staff stress that comes with fast-paced environments, and orders placed from the OrderUp app automatically appear in the Square POS. Learn more about the Square + SalesVu OrderUp integration.
Collect payments through custom documents with PandaDoc
PandaDoc is a platform that allows teams to create, track, and e-sign proposals, contracts, and quotes. With the PandaDoc + Square integration, you can collect online payments through PandaDoc. Learn more about the Square + PandaDoc integration.
Ship with UPS from Square Online and save up to 55%
You can now buy and print UPS shipping labels from your online store. Real-time shipping rates are up to 55 percent less than standard UPS rates, so you can provide faster and more affordable delivery options for your customers. Get started free with Square Online today.
Want to know about other recent product launches and updates? Take a look at the hottest features we launched in July.