On any given day, you'll find Michael Starr sharing cooking tips, attending barbecue events, or prepping a whole hog, all on the TikTok profile promoting his sauce and rub business, Blazing Star BBQ.
The 21-year Air Force veteran started his business after traveling around the world with the military, which inspired him to make homemade barbecue sauces and rubs.
He started using Instagram to promote his products, but after seeing the viral Doggface TikTok video in 2020 that sent Ocean Spray sales through the roof, and finding other successful companies promoting seasoning on TikTok, Starr decided to give the app a try.
"I said, well, I can't afford to pay these big-name content creators to promote my products, so I need to become a content creator," Starr said.
He started with a small following that grew steadily. He developed a community and even befriended the founder of another seasoning company, and the two of them shared samples with each other. Eventually, they even met up in real life at a Memphis barbecue event.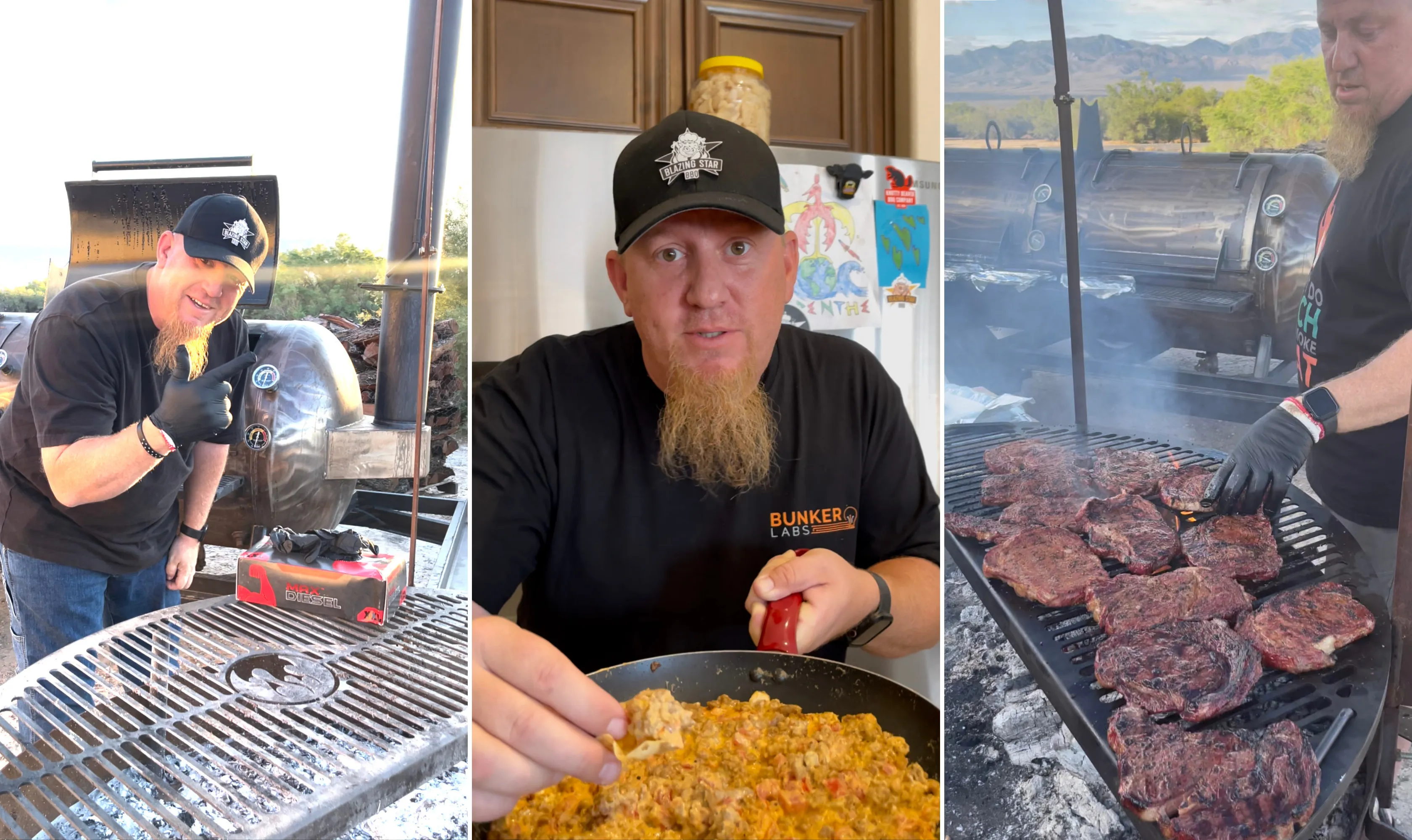 Today, Starr has 157,000 followers. Growing his followers has translated to sales for Blazing Star BBQ.
In April, Starr had about 17,000 followers. One of his seasonings, the Reaper Rub, went "semi-viral" on TikTok at the end of May, and his following grew to 50,000. His May sales were double his April sales, and his sales in the first week of June topped his entire May sales. And people weren't just buying the Reaper rub; they were exploring his site and buying other products as well.
What is TikTok?
TikTok is an app for making and sharing short, engaging vertical videos with a variety of tools that allow you to easily edit and add music, filters, voiceovers, and more. Users engage by scrolling up or down through videos, and can like, comment, and follow creators. The TikTok app is a relatively new phenomenon compared to other social media platforms, but has exploded in popularity, becoming the most downloaded app of 2020 and reaching one billion monthly active users globally. It's particularly ubiquitous with Gen Z, but has quickly gained traction with users across many demographics.
That's just one reason why Vanessa Acosta, founder of California-based Wasi Clothing, posts videos to promote her business on the app, where she has almost 90,000 followers.
"The engagement on TikTok, the opportunity for you to grow organically, is so much better than on other platforms," Acosta says. "I'm so grateful for that community because, honestly, one of the big reasons my business grew in the last year was because of TikTok."
How do I get started on TikTok as a small business?
Signing up and using TikTok for business marketing is a fast and simple process. Once the app has been downloaded from either Google Play or the App Store, you can instantly sign up using Gmail, Twitter, or Facebook accounts, or can add a new standard username. Once you're in as a business owner, you can share important information about your company, including your bio and a short profile video.
One of the main benefits of TikTok for users is the wealth of tools available for creating and editing videos, including stickers, augmented reality, emojis, filters, GIFs, and other editing tools.
Take some time to practice using these tools and getting to know the app before publishing posts. The Discovery tab lets you see what other people are doing, including competitors.
Ready to start posting? Here are a few tips to keep in mind:
Decide on topics and think through your posting strategy.
What's the message you want to get across about your business? Do you want to be funny? Educational? Hop on trends? All of the above? Think about what makes you and your brand unique and then go forth and experiment.
Be patient.
You may be posting great content that doesn't get very much engagement. But stick with it, Starr advises. "You're frustrated because you're putting in the work and you're like, what do I gotta do to get a video to blow up? Sometimes I can put hours into making and editing a video, and it goes nowhere. Then I could go, let me take two clips, put them together, throw some audio on it that takes me two minutes, and then it gets 2.5 million views."
Consistency is key.
While he hasn't quite figured out the formula for going viral, Starr says consistency is key. "You've got to find something that works and then be repetitive with it, but not repetitive in a way that is boring." While he features cooking videos on his channel, Starr says he's constantly looking for new ways to engage audiences and has recently seen success experimenting with food and sound.
Go behind the scenes.
Viewers want to see how the proverbial sausage gets made. Behind-the-scenes videos showing prep work, production, or even you as a business owner getting ready for the day can help potential customers trust and connect with you.
"I've been able to create content that shows a behind-the-scenes look that customers wouldn't typically see from a brand," Acosta says. "I try to show every corner of the business, how products are made, what the mission of the business is, and the humans behind the making of the products. The follower becomes connected with the brand and that translates to a customer."
Don't be afraid to show your personality, flaws and all.
The biggest piece of advice Acosta has for business owners who want to create content on TikTok is to "be real." She adds: "No one wants curated perfect content on TikTok. That's the beauty of it — people go on TikTok for a real inside look on people's authentic lives. If you don't have it all together, don't be afraid to share it. If you are not that stereotypical cookie cutter CEO, then share it with the world, people love to see it. The TikTok community wants to see authenticity."
Engage with your followers and other content creators.
It's important to engage with your followers on TikTok, like any social media platform. Don't just post videos and ignore all the comments. "I make it a point to respond to comments," Starr says. "Obviously if a video goes viral, it can be hard to keep up with notifications."
Starr loves using the Duet feature on TikTok, which allows you to build on another content creator's video and record yours alongside the original video as it plays. When other TikTok users post videos using his seasonings, he'll post a Duet. "Even though the video might only do a couple thousand views, it lets people know that, hey, this individual is using my products, and look how they're using my products. And then at the same time, for the individual that I Duet, it lets them know that I'm grateful for them using my products and I'm helping promote their page."