Table of contents
Online reviews are very important. Some even say review sites are the best thing that's happened to small businesses. They make it easier for consumers to discover local businesses and voice their opinions, while giving businesses a wider reach and a direct line of communication to their customers.
In fact, 47 percent of people say that they are likely to seek out online reviews when looking to try a new retail store, according to our recent survey of 1,800 consumers.
But it's not enough just to get reviews. They also need to be good. Thirty-one percent of people say that positive online reviews are extremely important when they're looking for a new retail store to try, while only eight percent of consumers don't put any importance on them.
The good news is that the factors that might cause a customer to write a negative review can all be easily avoided by prioritizing the customer experience.
According to our survey, the things that would spark someone to write a negative review are fairly simple to avoid. Here are the things that are most likely to make people write a negative review of a retailer: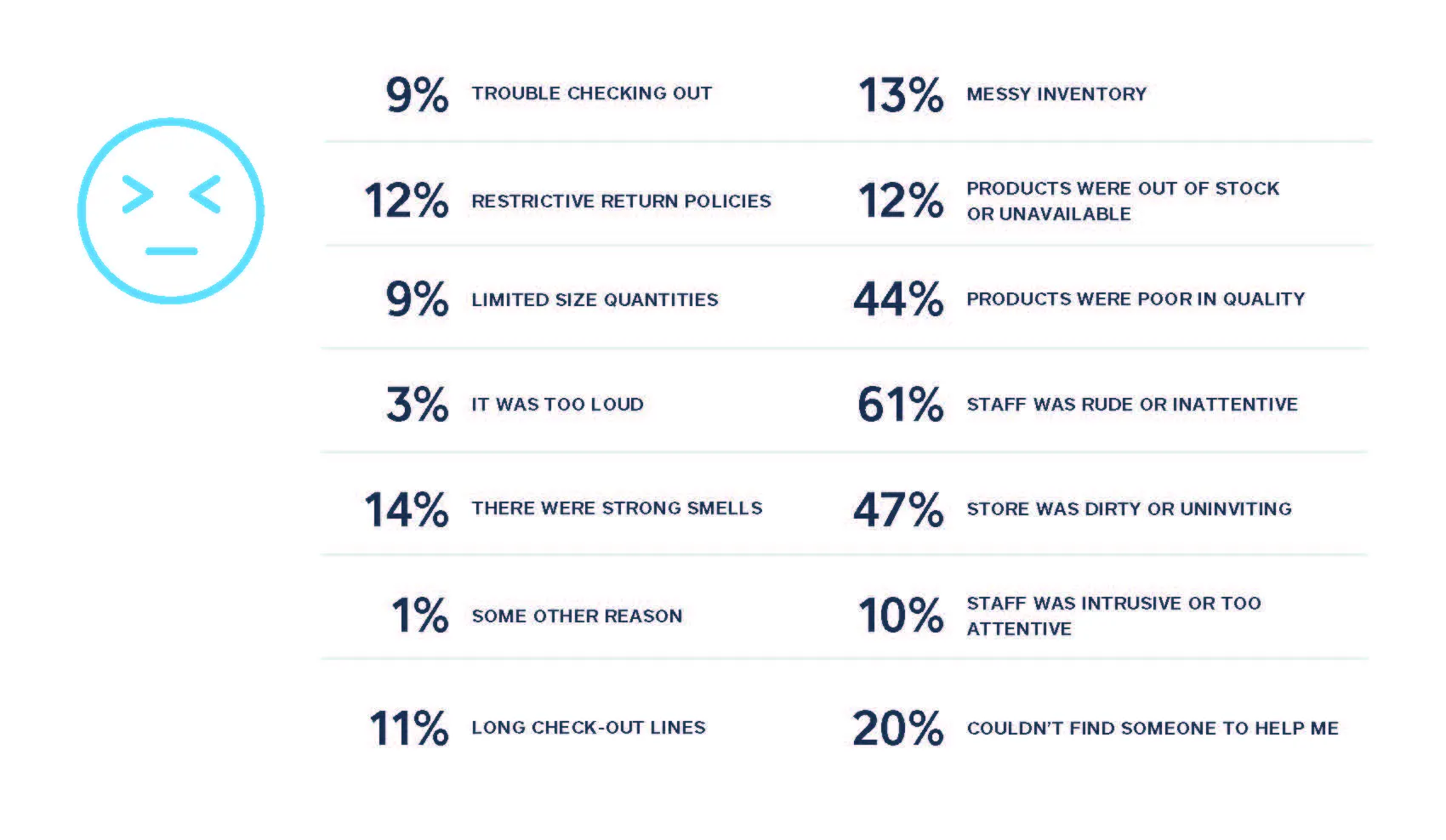 The factors that drive positive reviews may take a little more time to set up, but they're worth it in the long run, particularly because 28 percent of consumers look at positive reviews first when they go to a review site. Here are the things that are most likely to make people write a positive review of a retailer: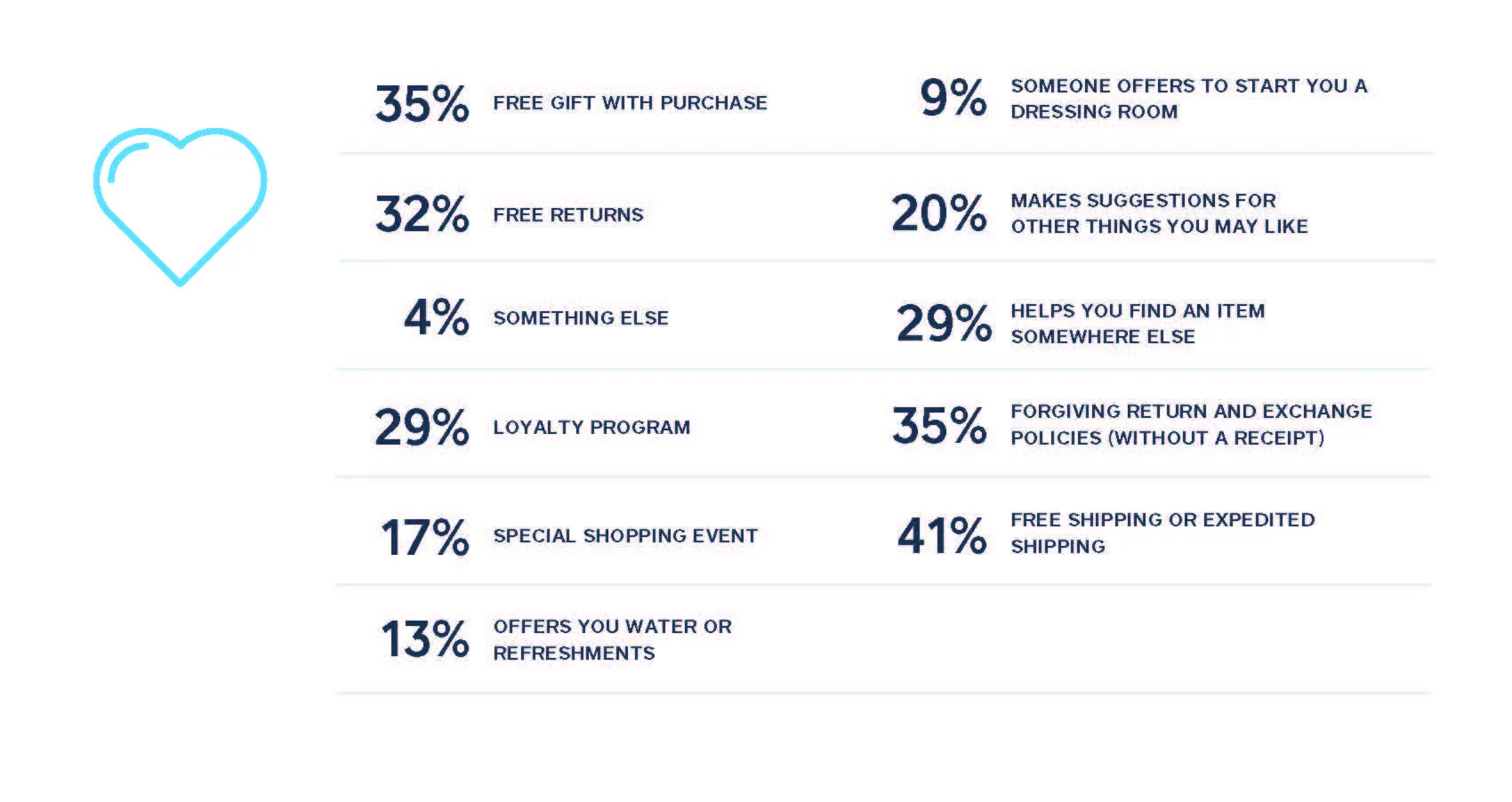 Of course, you can't control what people write on the internet, but you can control how you run your business. Here are a few things to consider to make sure you're creating a consistently good in-store experience that encourages positive online reviews.
Hire the right staff.
Think of your staff as the face of your store. They are the people with whom your customers interact, and often customers base their experiences on those interactions. When hiring new employees, be clear about the expectations for the role and look for people who are motivated to meet those expectations.
Set up a day-to-day procedure.
Since one of the biggest things customers are looking at is how clean and inviting your store is, create a checklist for daily tidying up. Communicate the process to your employees and maintain high standards for your store's appearance.
Have a loyalty program.
Customers love receiving a gift with purchase and millennials are particularly keen on rewards and loyalty programs. Sixty-eight percent of millennials said they would change where they shopped if it meant getting more rewards, according to a study by Bond in collaboration with Visa.
Consider free shipping.
If it can work for your business, consider free or subsidized shipping options for customers. Forty-one percent of consumers said free shipping would prompt them to leave a positive review and 68 percent of consumers said that free shipping is very or extremely important when it comes to trying a retail store. You can also include a price minimum to encourage customers to spend a certain amount to receive free shipping.
Have a killer return policy.
Create a return policy that speaks to your target audience. Talk to your existing customers to hear what they look for in a return policy, and decide on a return window as well. Then clearly communicate what your policy is to avoid any confusion.
Have a process for responding to reviews.
Put together a strategy for responding to both positive and negative reviews. You may encounter a negative review from time to time, but if you politely respond to the customer's comments, it shows you are listening to your customers and care about their experience.