Mental health and wellness have always been important topics, but they've been especially important as business owners and consumers have endured the ups and downs of a global pandemic on top of the stress of their everyday lives.
For Dr. Juan Gonzales, owner of Desert Wellness Psychiatry, his profession feels especially meaningful and impactful this year. When COVID-19 first hit he was able to continue operations because of the technology he already had in place. He was able to shift to a fully virtual appointment model without skipping a beat to make sure he could keep helping his patients even if they couldn't physically be in the same room with him.
This level of meaning and dedication to patient care is why Dr. Gonzales set out to start his own practice. Disheartened by the direction of mental health operations at a large provider, Dr. Gonzalez started his practice to provide a better experience for his patients where he could really focus on helping them.
"I started feeling uncomfortable with the current state of medicine. What we see now is that appointments with your physician are shorter and shorter. And then the physicians are asked to see more and more patients. And because of that now subsequently we have appointments now being booked two, three, four, five months out.
"So, at Desert Wellness Psychiatry we take a holistic approach. We're trying to get back to the patient, our care is about the patient."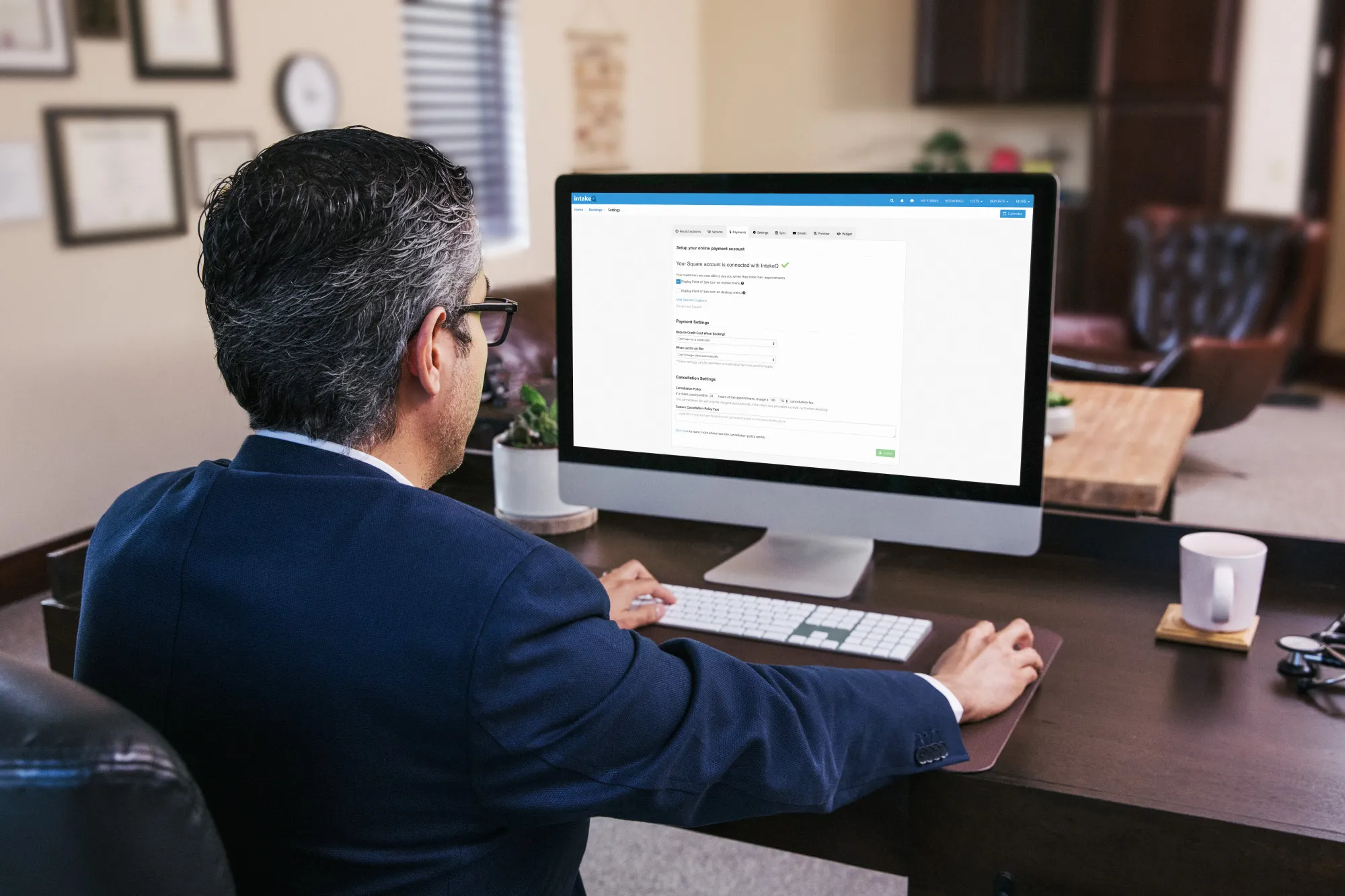 Wearing the hats of both doctor and business owner
Running a private practice is no easy feat. Physicians are doubling up on their duties as both practitioners and business owners to make sure their patients get the care they need while the business runs and grows. For many private practice owners, this can lead to burnout, which has been a contributing factor to the decline of private practices opening in recent years.
As a result of the decline of new private practices, it's difficult for all mental health practitioners to meet the increase in demand for care amongst patients. Additionally, with fewer options for private practices, patients looking for care have no choice but to seek care though a large provider, which often results in more time seeking care than receiving it.
"I think the problem is that when [patients] call in and they have a question about their medication, they [spend] 30 minutes on a phone tree." This is one of the many problems Dr. Gonzales is hoping to solve. "I'm trying to make myself available to the patients. If they have a question they can text me, if they need to change an appointment, they can reschedule online. Our goal here is to provide a healing environment of wellness."
Dr. Gonzales has built his practice around choosing the right kind of technology so he can focus on those patient-provider interactions.
"When we do use technology it's to enhance [the patient] relationship. Patients can contact me and they can book appointments online and I think that contributes to a better experience." It also allows Dr.Gonzales to be fully present during his appointments. "When I'm present I can be empathic. And it allows for compassion and for genuine care. I think that patients are invested in their health and they really appreciate their doctor listening and being present with them."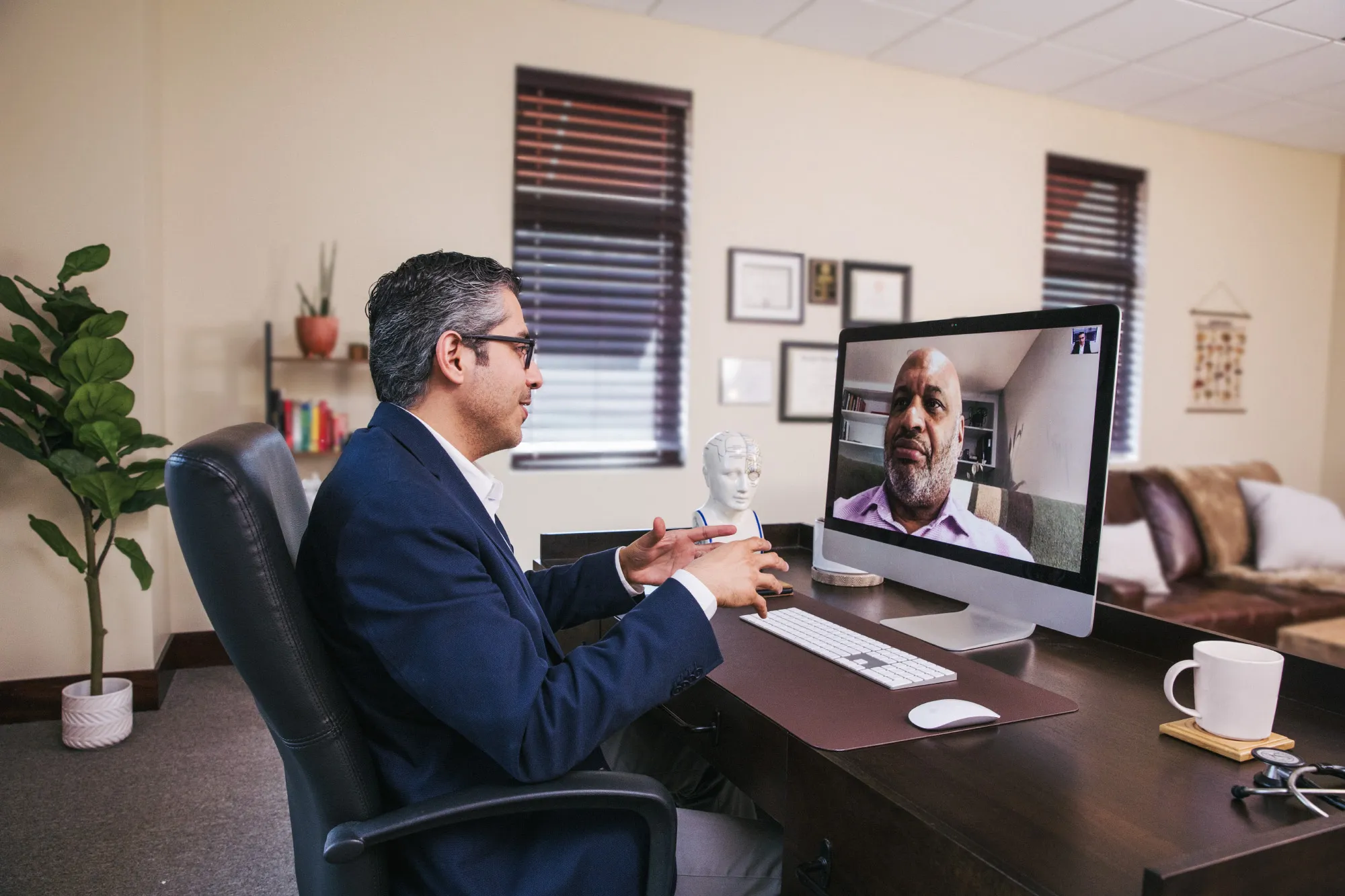 Streamlining operations to create better customer relationships
A practice management tool with integrated payments also allows Desert Wellness Psychiatry to seamlessly operate the administrative tasks of his practice. "I use Square and IntakeQ as the platform for our entire practice. Through intakeQ, we're able to send our patients the consent forms all electronically." This has also enabled Dr. Gonzales to streamline payments. "In those consent forms, we have the option of putting down your credit card information for processing of payments."
Taking payments — a process that has previously been hard to manage for private practices, both operationally and knowing the right time to ask for a payment — is then less of a pain point. "This is where Square comes in. And it's integrated with IntakeQ. So by the time their appointment comes, I click a button and the payment goes through."
Technology has also played an important role in helping Dr. Gonzales continue care throughout the pandemic. "Before the pandemic, we would probably see about 5% of our patients through telehealth. And after the pandemic, all of our patients now are virtual."
With a practice management system already in place, adding in a telehealth platform was easy.
"Since [we] transitioned over to a hundred percent telehealth luckily our practice hasn't been that disrupted. We set up our practice to automate as much as possible to try to give patients the power, to schedule their own appointments. To prepay for their appointments. There's less exchange of documents. They fill out their paperwork online. And so really the only thing that has changed since the pandemic is that those people that want to pay cash, now they use their credit card."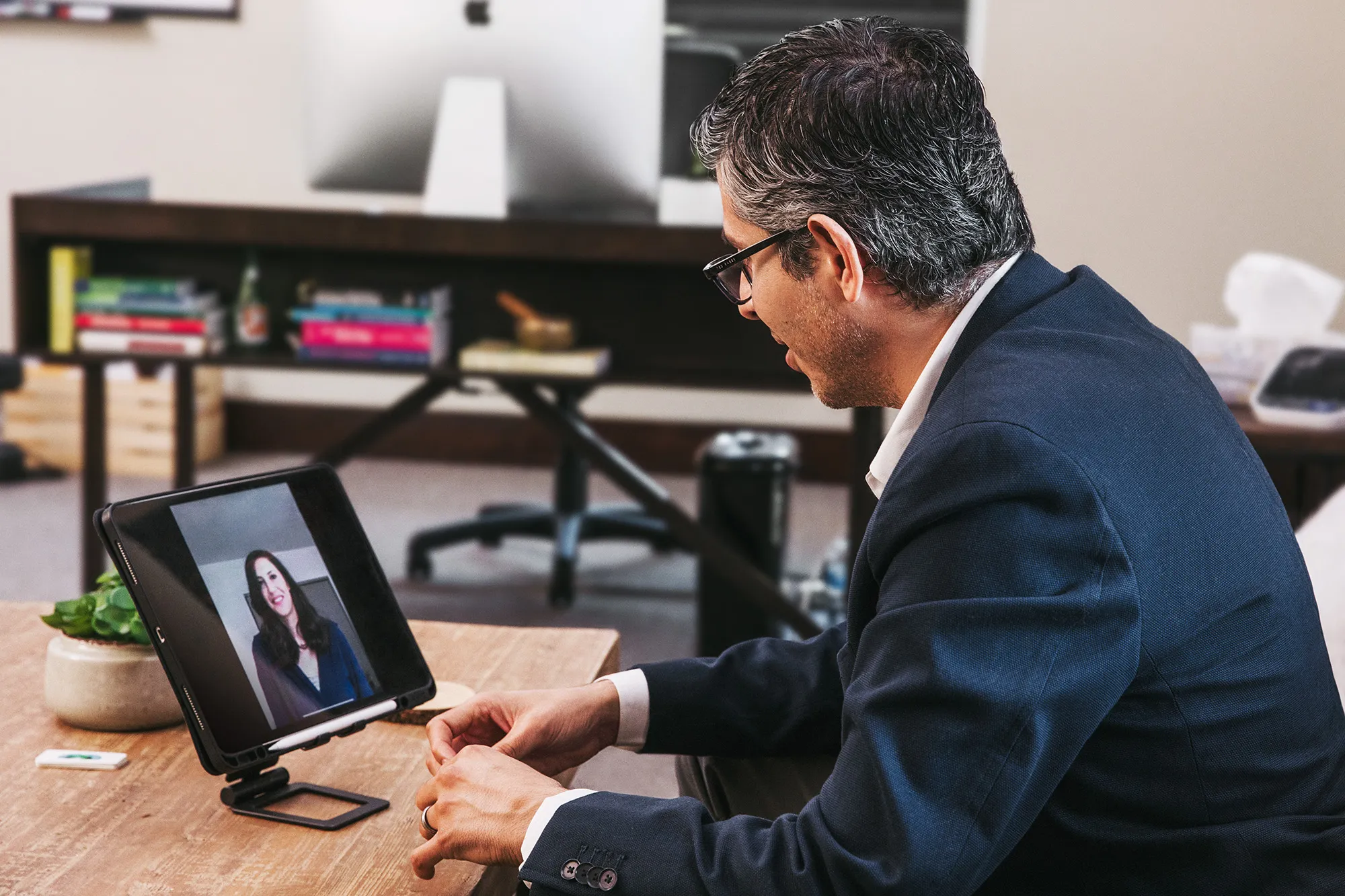 Building connections in and out of the office
With the majority of Dr.Gonzales' administrative tasks handled through technology, he's able to structure his days around his appointments. "So my day starts, I like to wake up early, before everybody is up. I drink my coffee, read the news, just have some time for myself. When I come into the office, the first thing I do is log onto IntakeQ. I take a look at any appointment requests that came in from the night before, did people submit questionnaires online, did people book new appointments, are people requesting additional therapy sessions? Then I approve additional appointments, confirm them. Then I look at if I have any openings so I know that if somebody calls I can [slot them in]."
Another challenge physicians of all kinds face is being able to leave work at the office. With all of the administrative tasks managed through a practice management system, Dr. Gonzales is able to leave the office with the peace of mind that everything is running smoothly.
"On my drive home I'm usually listening to an audio book, catching up, maybe learning something new and I can go home confidently knowing that I've dedicated time to my patients, that I was present with them, that I give them my full attention. Essentially, I take the hat off. My drive home is that time to ritualize, going home, going to my space, going to my family."
Dr. Gonzales goes home knowing that his practice is well managed and he can focus on being fully present with his family.
"When I walk into that door and my kids run towards me and give me a hug, I'm there with them and I can be a dad. And I know that my practice was taken care of. I gave my full attention to my patients, payments were processed. I don't have to worry about all of that and I can be home now."
COVID-19 may have changed what the day-to-day looks like for Desert Wellness Psychiatry, but it's also led to Dr. Gonzales implementing new channels for connecting with patients and reaching them in different, but still meaningful, ways.
"The future looks great for our business. After we reopen [for in-person appointments], we're going to continue to offer video appointments. We're going to continue to take on patients until we're full, then we'll have the ability to bring maybe someone else to help continue to provide care during these difficult times."