Table of contents
The day after Thanksgiving — or maybe even earlier — the holiday spirit kicks in for many Americans. Some are ready to deck the halls, whip up some figgy pudding, and start spreading joy. This also includes the beginning of the holiday shopping season. These holiday traditionalists have been making their lists and checking them twice all year long, and now they're ready to start stockpiling presents and holiday party paraphernalia.
For retailers, these buyers are the lifeblood of the extended holiday season. According to a 2018 National Retail Federation survey, 18% of early-bird shoppers start in September and 40% start by November 1. Over 165 million people shopped from Thanksgiving Day through Cyber Monday, either in stores, online, or both — and the people who shopped via multiple channels outspent the single-channel shoppers by an average of $93.
Overall, over 40% of holiday shoppers surveyed said they had their holiday shopping completely done by mid-December. For online sellers, it's important to start appealing to these shoppers as soon as possible.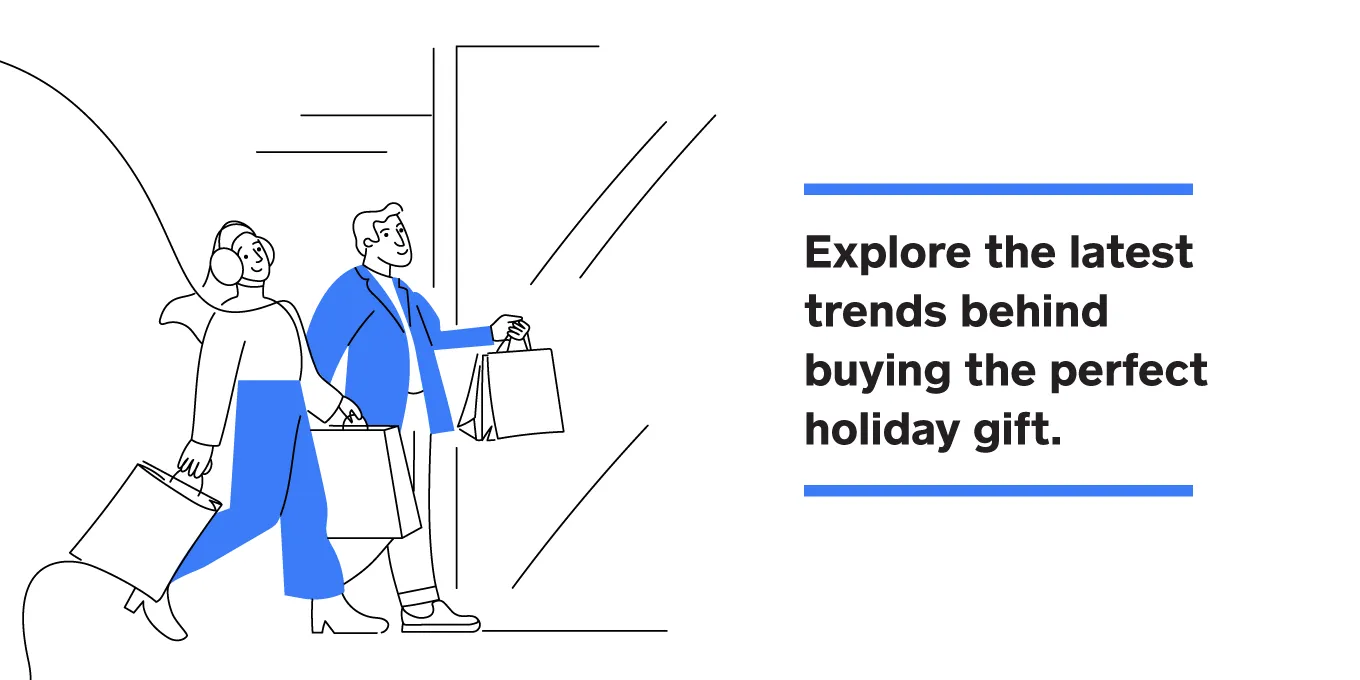 Understanding the holiday traditionalist
A holiday traditionalist is a shopper who's not only buying gifts for loved ones but also party planning and decking the halls weeks in advance.
It isn't just about gifts. In 2018, Thanksgiving weekend shoppers spent an average of $313 per shopper, and 31% of that was spent on non-gift holiday items, according to the NRF. Therefore, in addition to gifts, holiday traditionalists' shopping lists also include cards, wrapping paper and ribbon, decorations, baked goods, wine, cheese, candy, and more. They go all out for the holiday season and they want the retailers they visit to go all out as well.
They shop early and often. Holiday traditionalists can be spotted shopping early in the holiday season, so make sure your store or eCommerce website is ready to roll out the yuletide red carpet as soon as the Halloween candy has been handed out. This will also allow your business to capitalize on the Thanksgiving weekend shopping frenzy.
Traditional doesn't mean in-store only.
According to the NRF, of the 165 million people who shopped during Thanksgiving weekend, over 40 million shopped online only, and nearly 90 million shopped online and in-store — that's 130 million people who went online to shop for holiday items a full month before Christmas.
How to meet the holiday traditionalist's expectations
These shoppers typically want their holiday season to look and feel like something out of a Hallmark movie — leaving nothing to chance, and certainly not to the last minute.
Don't procrastinate. Holiday traditionalists don't leave things to the last minute, and they expect sellers to have holiday-specific items early. If they can't find what they're looking for in your store or on your eCommerce website, they might shop elsewhere rather than waiting because it's too stressful not to have everything ready to go far in advance of the actual holidays. Take preliminary steps as early as possible to maximize your holiday sales.
Everything should be picture perfect. Holiday traditionalists expect eye-catching gifts, decor, and food, regardless of expense. Whether they're operating on a large budget or a small one, traditionalists want everything to look marvelous. To quote the holiday classic "Sleigh Ride," traditionalists want their holiday season to "nearly be like a picture print by Currier & Ives." So be sure to showcase your most eye-catching items for these early-bird shoppers.
How to catch their eye
Traditionalists want their gifts to make their loved ones feel special, and for their holiday party to be the talk of the town. Which means they're on the lookout for special holiday spreads, festive decor, and all the trimmings.
Bundles and more bundles. These shoppers love a polished, well-assembled gift box. That's a present that is more personalized than a gift card and also looks upscale and classic. A traditionalist would love a prepacked gift set from your online store, or a gift box they can customize to the recipient's exact taste.
Tie it up with a bow. Traditionalists want presents that are going to simply sparkle under the tree, so offering gift wrapping as part of your shipping deal would be a lovely bonus. Those presents will look great, and also save the busy traditionalist the valuable time and effort of wrapping them all themselves. If you can't tackle the wrapping into your fulfillment operation, consider selling coordinating gift boxes, bags, tags, stickers, and other gift wrap trimmings in your online shop to add a special touch without taking on the added responsibility of shipping wrapped items to customers.
Rockin' around the Christmas tree. If your eCommerce store carries food, beverages, or decorations, now is the time to snag a traditionalist by offering fancy appetizers, holiday treats, wine, and beautiful seasonal trimmings. Nearly a quarter of those surveyed by the NRF said their favorite part of the holidays are the decorations, and nearly half said they plan to make a special meal or festive treat during the holiday season.
Holiday traditionalists love this time of year, from the emotional thrill of buying someone the perfect gift to the eye-pleasing decorations hung across every storefront. And, similar to experiential shoppers, they want more than to buy a gift; they want holiday spirit. By keeping their shopping experience festive, convenient, and — most important — fun, sellers can encourage these shoppers to think about their brand every time the season comes around.
The holidays can be the busiest time of year for businesses. From helping shoppers find the perfect gift to keeping up with your inventory, sellers need to wear multiple hats. Square is here to help. We have all the tools you need to start, run, and grow your business, whether you're selling in person, online, or both. And we've made all our tools to work together as one system, saving you time and money — and making decisions easier. So you, too, can enjoy the most wonderful time of the year. See how Square works.