Table of contents
Launching an online store and making your first eCommerce sale is just phase one of what should be a long-term customer engagement strategy. As your business grows, you'll need to optimize the customer experience to improve sales and retention. Major eCommerce websites are constantly looking for ways to optimize their store experience to continue to convert customers and to keep them coming back.
Here are a few of the biggest strategies established eCommerce businesses use to grow their sales — and how smaller online sellers can also use these techniques.
Avoid abandoned carts
One of the most common obstacles for online sellers is abandoned carts. Prospects come to your site, but something makes them leave before they complete a purchase. It's a widespread problem for eCommerce websites — analysis by the Baymard Institute, an independent web usability research institute specializing in research on eCommerce user experience, calculates the average documented abandoned cart rate is nearly 70 percent.
While you're never going to completely stop people from second-guessing a potential purchase, you can optimize your website to reduce cart abandonment and increase sales. In fact, Baymard Institute research says that eCommerce websites can improve conversion rates by 26 percent through better checkout designs alone.
One strategy is to offer a guest checkout, which lets shoppers purchase items without having to spend time creating an account. By keeping your shipping costs and taxes transparent, you'll also prevent people from closing the page if they're surprised by the final cost.
If customers do abandon their carts, there are ways to bring them back. Major eCommerce sites, like Amazon and Nike, rely on email retargeting to remind shoppers about the item sitting in their cart, or similar products they might enjoy. Create a sense of FOMO by alerting them to the items selling out soon.
Fix slow loading
Instant gratification is now the norm, and online consumers are impatient. Google's research found that customers abandon a website if it takes longer than three seconds to load. And if your website crashes, that will affect your online reputation. Not only does a failure-to-load message make you seem less legitimate, but 17 percent of people also leave their carts behind when this happens, Baymard Institute found.
Improve load times by using a reliable eCommerce platform, minimizing image sizes, and doing away with unnecessary site redirects.
Simplify confusing and difficult navigation
In addition to being fast and reliable, your eCommerce website needs to be easy for customers to navigate. If it's confusing or clunky, visitors will end their session — especially if there are too many cumbersome steps during the checkout process.
Go through the process of making a purchase as if you were a customer. Pick an item and enter the checkout window. Make note of any confusing language, unnecessary steps, or requests that may cause frustration. Analytics can also help you determine where customers are dropping off the most. When you see an area that is often abandoned, identify changes you need to make to increase conversions.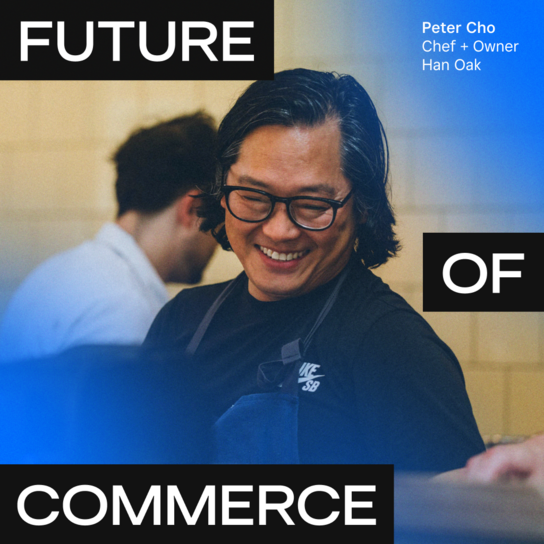 The Future of Commerce Report: 2024 Edition
Tell us a little more about yourself to gain access to the resource.
Thank you!
Check your email for your resource.
Emphasize good design and mobile optimization
Good site design is essential. Focusing on consolidated, navigable content and strong website design led to a 64 percent increase in organic traffic for online retailers, Google found. And mobile optimization has become increasingly important, with 46 percent of consumers preferring to use their smartphone to complete their purchases, Google's research found.
Make sure your branding, from color choice to fonts, are consistent across the site and match your overall tone and mission statement. Walk through your site as a potential customer, and note areas where they would find delight in the design, and areas that seem less inspired.
For mobile optimization, ensure your text is larger enough to read and that your content is scrollable and sized appropriately for the screen. Avoid complicated formats like iFrame and Adobe Flash, which can slow load times.
Create trust and choice with your payment processes
With an established brick-and-mortar business, customers develop trust in the brand over time. While this is true of eCommerce businesses, cybersecurity risks play a larger role in decision making. Online prospects aren't going to buy from you if they have the slightest suspicion that the payment step isn't secure. Seventeen percent of respondents abandoned their carts because they didn't trust the website with their payment information, Baymard Institute found.
The institute's research also revealed that six percent of shoppers abandoned their carts because there weren't enough payment options. Displaying trusted payment methods during the checkout flow can help customers feel more comfortable with your checkout processes. The more options you have, the more convenient you make it for customers and prospects to shop at your store.
Create transparent shipping and return policies
Building your business requires cultivating strong customer relationships and loyalty. Surprising customers with unexpected shipping costs and delivery times before they check out can damage the relationship and encourage customers to look for another option. Extra costs like shipping, taxes, and fees are the top reason online shoppers said they abandon carts (55 percent, according to Baymard Institute).
Include shipping rates and policies on the product page to provide full transparency, and disclose any other up-front costs, such as taxes, handling charges, or others. Some eCommerce platforms allow you to manage shipping, taxes, fulfillment, and more all from within the product. This allows you better control over your cost data and helps keep your finances in order, allowing you to spot opportunities for savings and ensure you're in compliance with tax and other obligations.
Having a quick delivery time is also important. Sixteen percent of shoppers abandon carts if they're unsatisfied with how long it will take for them to receive their item, Baymard Institute's research found. And if you can manage it, offering free shipping goes a long way toward persuading customers to click that "buy" button.
Every visitor to your online store is a potential buyer. Eliminate the common hurdles that make them abandon their carts or decide not to make a purchase. In doing so, you eliminate hurdles that stand in the way of growing your business.