Beginning on February 7, 2020, the rate for instant and same-day transfers from your Square balance to your bank account is changing to 1.75% per transfer.
We now offer a variety of fast and free transfer options, so we felt the timing was right for this change. For example, if instant access is important to you, Square Debit Card gives you access to your money right away — with no transfer fees. You can learn more and request your Square Debit Card here. And if you don't need instant access, our standard next-business-day transfers remain free, as always.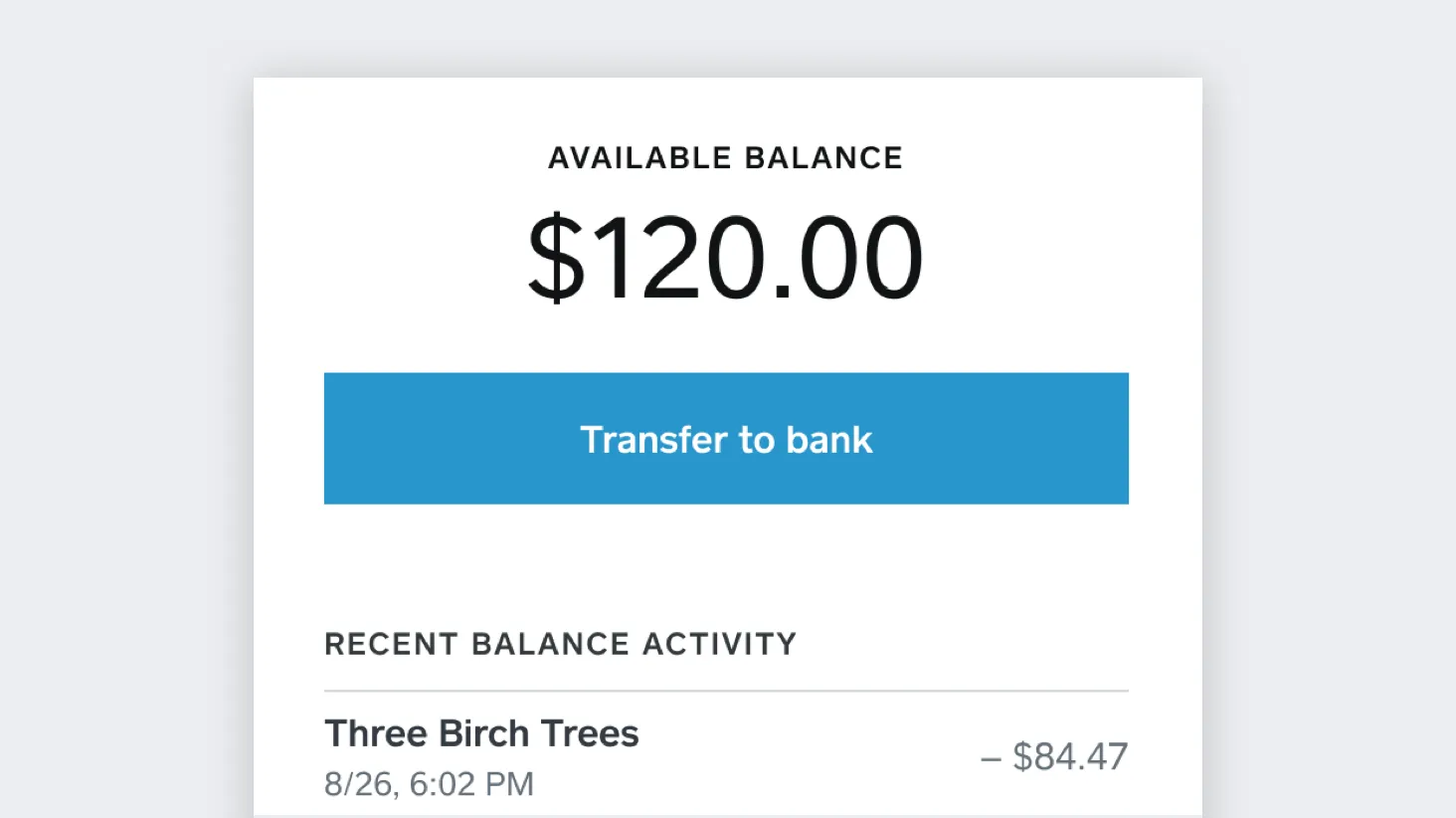 This change goes into effect today for all sellers new to instant transfers, and on February 7, 2020, for all existing instant transfer users.