Table of contents
This article is for educational purposes and does not constitute legal or tax advice. For specific advice applicable to your business, please contact a professional.
Across the world, consumers have been increasingly paying in contactless ways. According to a 2020 Mastercard Contactless Consumer Poll, 79% of respondents worldwide said they were using contactless payments, citing cleanliness and safety as driving factors behind their decision. In fact, in a recent Visa study, 41% of consumers surveyed say they plan to shift to digital-only payments within the next two years or are already cashless today.
U.S. consumers are starting to engage more and more with contactless payments. In fact, 29% of consumers surveyed in the Square 2022 Future of Commerce Report said they prefer contactless payment methods like mobile wallet payments, contactless kiosks, or QR code payments. 
How to identify a contactless card
There are a range of contactless payments that you might offer to customers, what they share is that customers do not have to have any physical contact between their smartphone or credit card and your point of sale. These types of transactions can range from mobile wallet payments to contactless chip cards. 
When your customer is ready to check out and would like to pay contactlessly, here's how they (and you) can identify whether their card is able to make a contactless payment. Look for a signal illustration like the one below on the back of the card. This will look like a WiFi signal turned on its side. If you see this symbol, the card is enabled for contactless payments.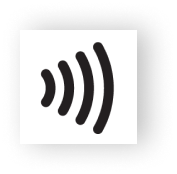 Note that contactless cards can be both a credit or debit card. 
Added security
In addition to the symbol above, you may also see an embedded chip on a card enabled for contactless payments. While customers often insert a chip card chips in this case are often EMV chips (Europay, Mastercard and Visa) which help safeguard transactions. These EMV chips add an extra layer of security that protects your payment details with a new code each time the card is used. 
EMV isn't the only technology that powers contactless payments. Near field communication, or NFC, is another technology that enables contactless transactions. Read more about the differences between EMV and NFC payments here.
There are a few ways contactless cards encourage secure transactions, which is a draw for many consumers:
eBook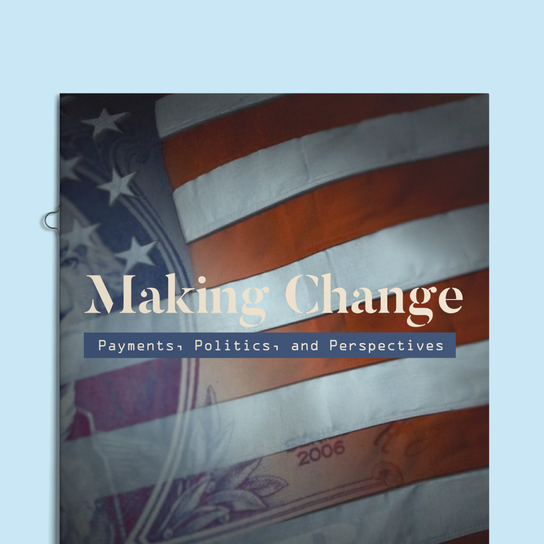 Making Change: Payments, Perspectives, and Politics
While credit and debit cards that feature a magnetic stripe can also offer secure payment transactions, EMV chip cards for contactless payments have an added layer of security due to the generated digital code for each use. Magnetic-stripe cards retain static information in a magnetic field and can be vulnerable to machines like skimmers. Learn more about the differences between magnetic-stripe cards and EMV chip cards.
How to use a contactless card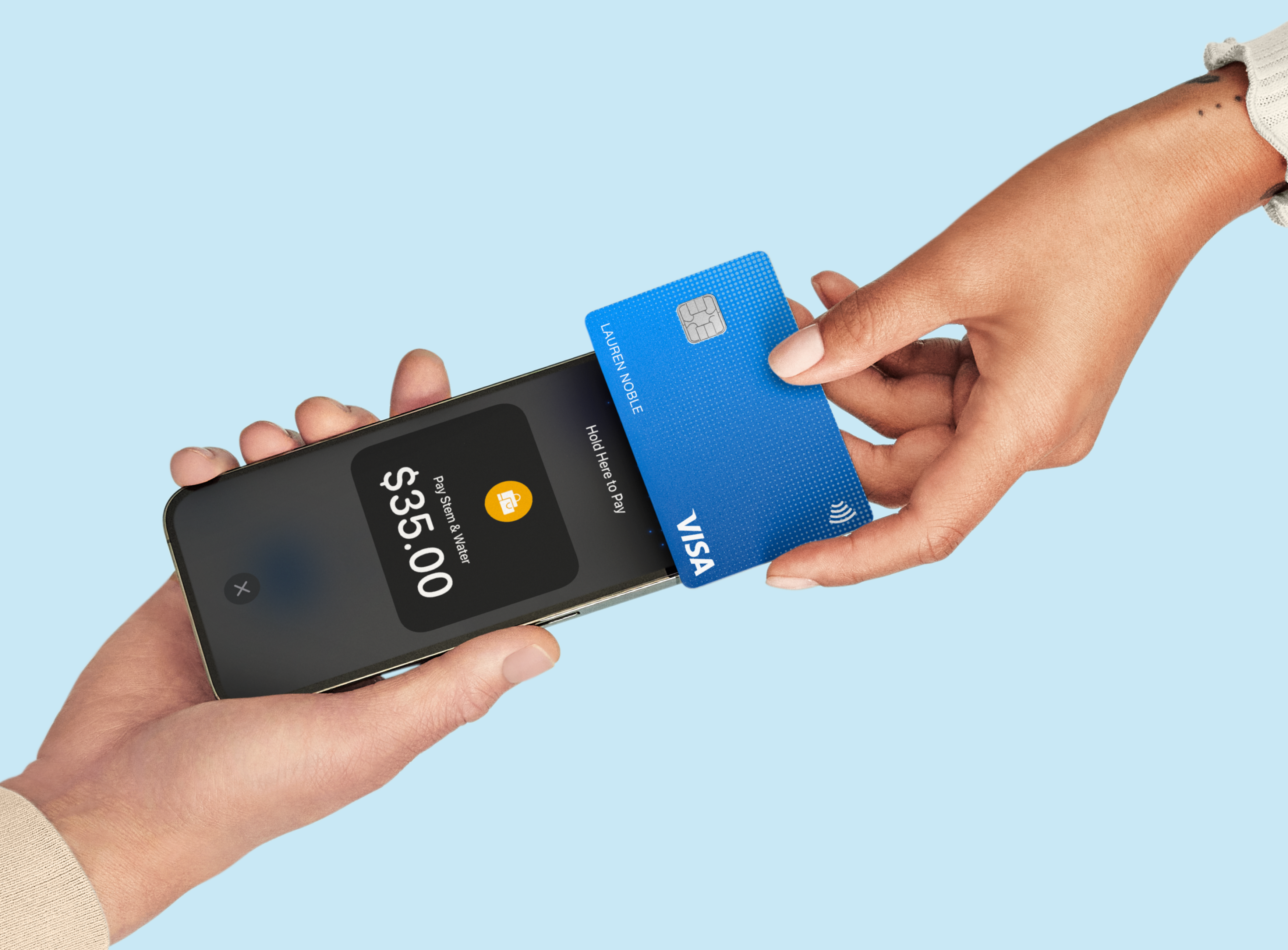 As a business owner, you do need to offer contactless-enabled terminals or other ways to pay in order for a customer to use their contactless cards to transact. If you use Square to accept payments, all Square hardware is enabled for chip cards and contactless payments. If you use Square to accept payments, you can can use Square contactless-enabled hardware like Square Terminal. You can also accept contactless payments directly from your iPhone with the Tap to Pay on iPhone feature in Square Point of Sale. When you're ready to ring up a customer, you may want to do a few quick checks to make sure everything is in order. Once your customer is ready to pay with their contactless card, here are a few steps to follow:
Check for a contactless symbol on the customer's credit or debit card.
When the reader or Square Point of Sale prompts, have the customer hold their card one or two inches away from the reader. If you're using a Square Reader you should see a green light indicating that it's ready for your customer's payment.
Once the purchase is approved you will receive a confirmation that the payment was completed. If you're using a Square Reader you should see a set of four green lights and hear a beep. This will indicate the payment was successfully completed.
For Square users, if you do not see a green light at step two above, you may need to re-enable Apple Pay and contactless payments from the Square app. 
Whether you currently accept contactless payments or are considering offering contactless payment options for customers, understanding how to identify contactless cards can help reduce friction at checkout.