Table of contents
As a salon owner, you are responsible for the financial health of your business, which means you have to make a lot of decisions when it comes to planning and budgeting. And seeing all those initial bills pile up might make your head spin, but don't fret.
The first key to managing your salon's finances is to understand how much it costs to start a salon. Here we break down your costs into the five different categories you should think about when starting a salon.
How Much Does It Cost to Start a Salon?
Dissecting salon startup costs is important when starting your business, and it can help you save money in the long run.
There are five main areas that influence the startup cost of your salon:
General business licenses
Building costs
Equipment
Supplies
Payments system
General business requirements
You cannot open a salon without the right licenses. And in some cases, those licenses can be pricey.
First, salons cannot service customers without a licensed beautician present. This means that you and the rest of your stylists must hold a state cosmetology license or be enrolled in an accredited beautician program. A cosmetology license must be issued in the state where your salon is located and the license must be posted in your store.
There are many programs available for aspiring beauticians to receive their license, and each state has different licensing hour requirements for its programs. After completing a beautician program, stylists must pass a state board test to complete their license. Tests generally include both a written and practical portion, issued by the state cosmetology board.
Next, most salons have a small retail floor, which is a great way to feature products you use at the salon and upsell clients. If you decide to sell products, you are required to get a seller's permit, which varies by state.
Along with specific salon licenses, all businesses are required to register their business and obtain a business license, issued by the secretary of state. Your valid business license must be posted in your salon at all times, and most states require annual renewals. Specific salon requirements vary by state, so be sure to check out local requirements and contact your state cosmetology board to gather further information on receiving a salon-specific license.
Additionally, having small business insurance for your salon covers you from a number of liabilities, including injuries on premise, loss of equipment, theft, and various other legal occurrences that could affect your business. It's wise for all business owners to invest in business insurance to ensure protection.
The building costs of your salon
The size, location, and overall ambiance of your salon can dictate the success of your business. They also influence the cost of your salon.
Your first major decision is whether to lease or buy a space for a salon. In most cases, leasing a space is more cost effective for a first-time owner, but it depends on your location.
If you do decide to lease, make sure you dive into the terms of the lease, paying close attention to its length. You want to sign a lease that ideally gives you enough time to establish your salon and build a great reputation.
Salon building costs are determined by the type of space you select and the square footage. To prevent overspending, you need to maximize space. Think about how big your waiting area needs to be and how many chairs you need. Can stylists share chairs or do they need their own? All of this factors into the size of your salon.
Your salon's ambiance is another key factor to your success, so look for a salon space that speaks to the type of clientele you want to attract. Do you want to create an intimate setting in an upscale boutique or a relaxed space for families? The space you select has a big influence on the people who come in, so it's important to research different neighborhoods, find competitors in the area, and select a layout that reflects your goals.
Salon equipment
You can't do business without the right salon equipment. But it is often difficult for owners to find the balance between spending too much and not enough. So here is a list of essential salon equipment necessary for your salon to get up and running.
Styling stations are where the magic happens — the service itself. Stations generally include a mirror, tool compartment, storage drawers, and an electrical outlet. Styling chairs may be sold separately, depending on the brand. Prices for styling stations can start as low as $200 and exceed $1,000.

Shampoo stations are where stylists can wash their clients' hair pre-haircut or post-hair coloring. The bowl and chair duo generally starts at $600.

Drying stations are essential for clients who come in for coloring services. Because color usually sets in heat over an extended period of time, you need to have a drying station with a heated bulb. Prices average $300 for this piece of equipment.

Reception areas are usually equipped with a small front desk and furniture. If you have a small retail setup, you may also have to buy a display for products. Prices vary, depending on how much you want to spend. Remember, this is your clients' first impression of your salon, so you don't want to neglect this area.

Additional carts and trolleys are needed to store hairdressing equipment, especially if you have multiple stylists sharing one styling station. Simple carts with wheels start at $40 but salon owners can spend up to $300 per cart.
Additional hair stylist supplies
After getting basic equipment for your salon, it's time to invest in supplies for your stylists. While some salon owners require stylists to have their own tools, offering a basic set of supplies puts all employees on an equal playing field.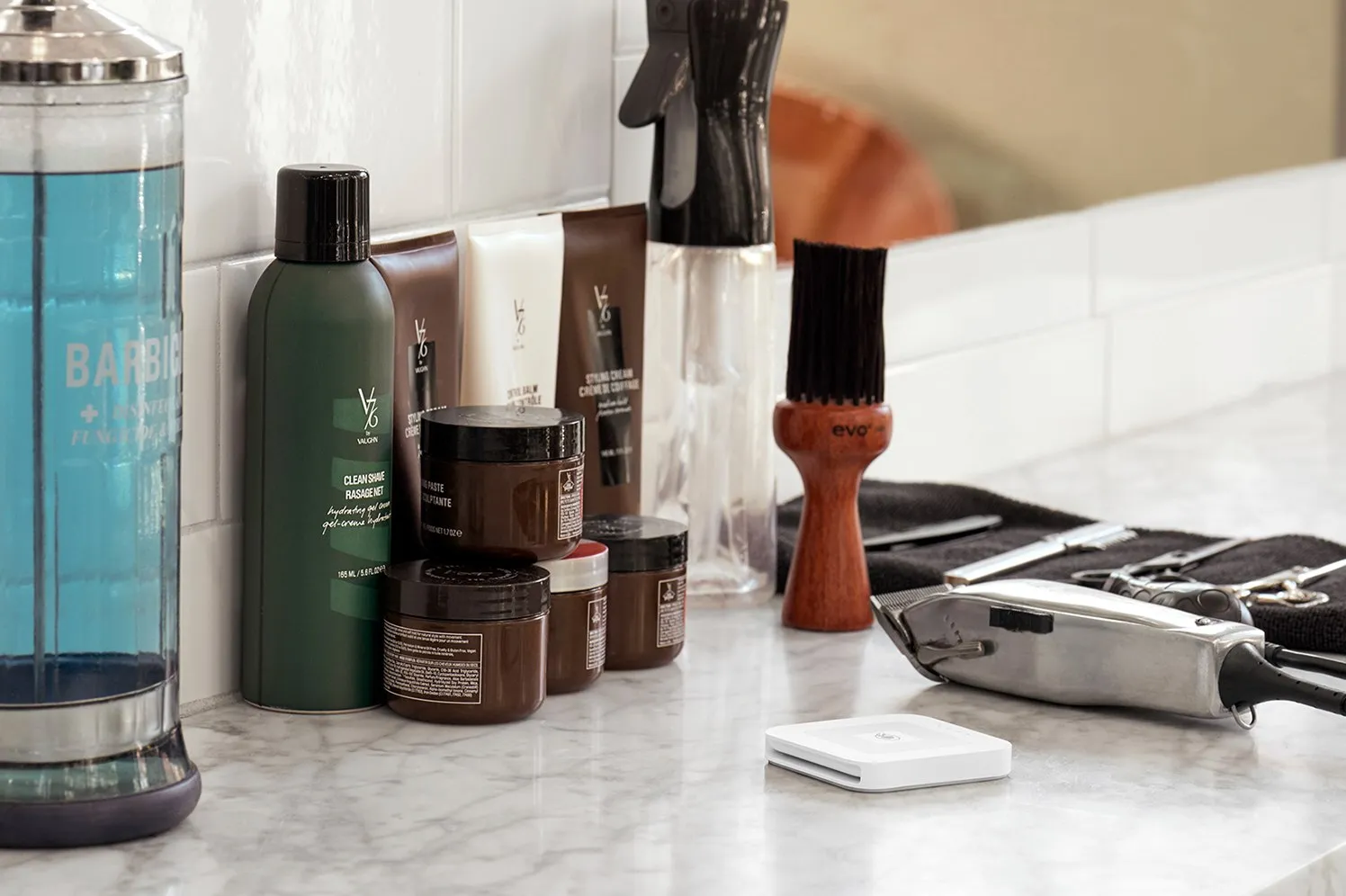 Here is a basic list of items each stylist needs to have access to:
Salon scissors set
Clippers set
Styling tools (blow dryer, diffuser, curling iron, flat iron)
Brushes and combs
Coloring products (hair dye, bleach, toner, etc)
Hair cleaning products (shampoo, conditioner)
Hair styling products (hairspray, shine spray, hair oils, heat protectant, etc.)
Client cap and gown
Cleaning supplies for each station (broom, sanitation wipes)
Reliable payments system
Taking payments at a salon should be top of mind (you want to get paid), and there is a lot to think about when selecting a payments option.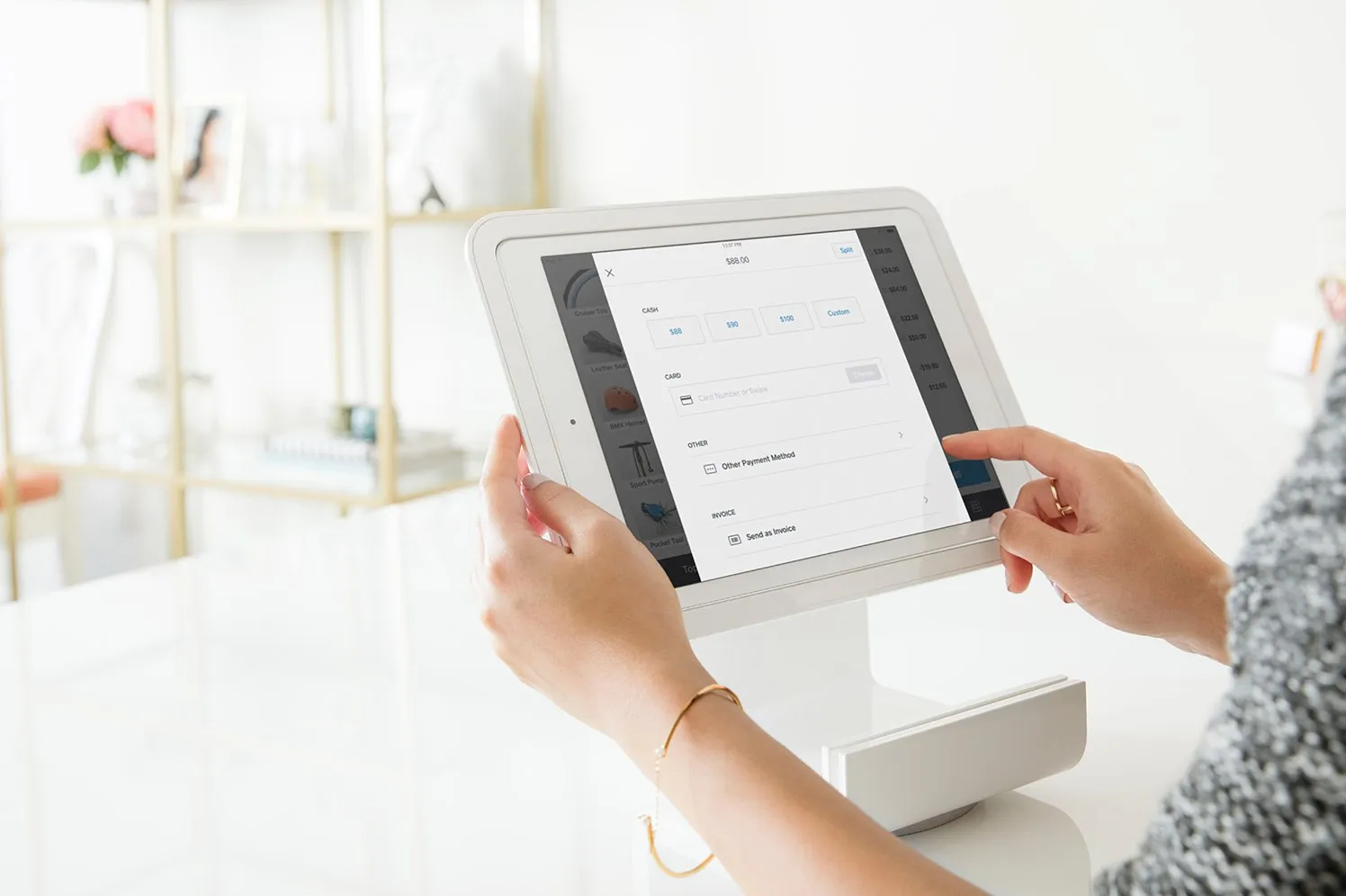 A payments processor handles credit and debit card transactions for your business, and you ideally want a system that:
Making money keeps your salon afloat, so learning how to accept payments effectively is crucial for your business.
How to Cut These Salon Startup Costs
After assessing your basic salon startup costs, you can start to think of ways to trim these expenses and create a realistic budget. Here are a few things that can help you cut costs at a salon.
Maximize your salon space
Each square foot of your space should be profitable. Consider keeping the reception area small but efficient by having it double as a retail space. Having products in the waiting room not only helps you utilize square footage but is also a great way to upsell products.
Minimize your equipment and product costs at your salon
When you first open a salon, learn how to create a cost effective salon scheduling strategy that will allow you to save money on stylists equipment ans supplies. That means you might have stylists with opposite schedules share a styling station, or you could limit the number of shampoo stations.
After determining what you need, look for deals on equipment and products. Many of the products and equipment you need can be purchased at wholesale prices, with a valid cosmetology license. This can significantly lower your costs for salon supplies.
Additionally, some salon owners request that their employees have their own tools and styling products when first starting out. This might keep some stylists from working at your salon, but it can be a huge cost saver.
Invest in an integrated salon POS system
Salon point-of-sale (POS) software not only allows you to take payments from your customers but also lets you simplify your salon operations. Some of the benefits included in a salon POS system are:
Online scheduling software. Clients can request appointments online at any time of the day.
Built-in tipping feature. An automatic tipping option improves tips for your stylists and improves salon profit.
Accessible checkout options. With an integrated salon POS, clients have the option to pay with debit, credit, or contactless payment options like Apple Pay.
The initial costs of opening a salon can be overwhelming, but planning can help mitigate your stress. Aside from creating an efficient budget and exploring ways to cut salon costs, you can follow these seven tips for taming stress.
Don't let the initial cost of starting a salon hinder you from pursuing your dream. Do your research to figure out your salon costs and open up your salon with confidence.