Table of contents
This article is for educational purposes and does not constitute legal, financial, or tax advice. For specific advice applicable to your business, please contact a professional.
Mobile wallet use has grown popular with consumers due to the ease of use, convenience, and security. In a recent survey, 90% of those surveyed expect to use digital wallets as frequently post COVID-19 as they do currently. The increase in mobile wallet adoption goes beyond younger consumers. Eighty percent of the people surveyed in the 35 to 50-year-old range used mobile wallets in 2020, up 39% from 2019.
Here is what you need to know if you're interested in accommodating mobile wallet shoppers at your business.
What is a mobile wallet?
Mobile wallets are ways to digitally store credit, debit, and identification cards, among others. These historically physical cards are saved to a mobile wallet which acts just like a physical wallet in digital form. Customers can access their mobile wallets through secure, encrypted apps and use them to pay for goods and services with digital versions of their cards.
According to a recent eMarketer report, approximately 50% of U.S. smartphone users are expected to use their mobile devices to make payments by 2025. In-store mobile payment use alone has seen 29% year-over-year growth in 2020 and is on track to reach 101.2 million Americans over the age of 14 this year. 
Mobile wallets have accelerated in popularity due to the low- or no-touch interactions customers can make in order to complete transactions. And for businesses, the tap-to-pay technology can reduce wait times at checkout. 
How do customers use mobile wallets to pay?
Customers paying for goods or services using a mobile wallet will typically take the following actions:
First, customers choose a card using their mobile wallet app of choice (i.e., Cash App, Apple Pay, Google Pay, or Samsung Pay).
Next, customers can tap their phones to a digital-payment-enabled terminal. Transactions are made possible by a near-field communication chip, or NFC technology, the same technology that lets customers tap to pay with a physical card.
If the cards customers are using offer rewards, customers can typically track the rewards they are accruing in-app. For example, customers using Cash App Pay can track rewards for shopping at participating businesses within Cash App.
A new way to accept payments
Looking for a new contactless way to accept payments for your business? Businesses that use Square can accept Cash App Pay from customers both in-store and online. This feature does not require any additional equipment to accept this new payment method and is free for consumers to use.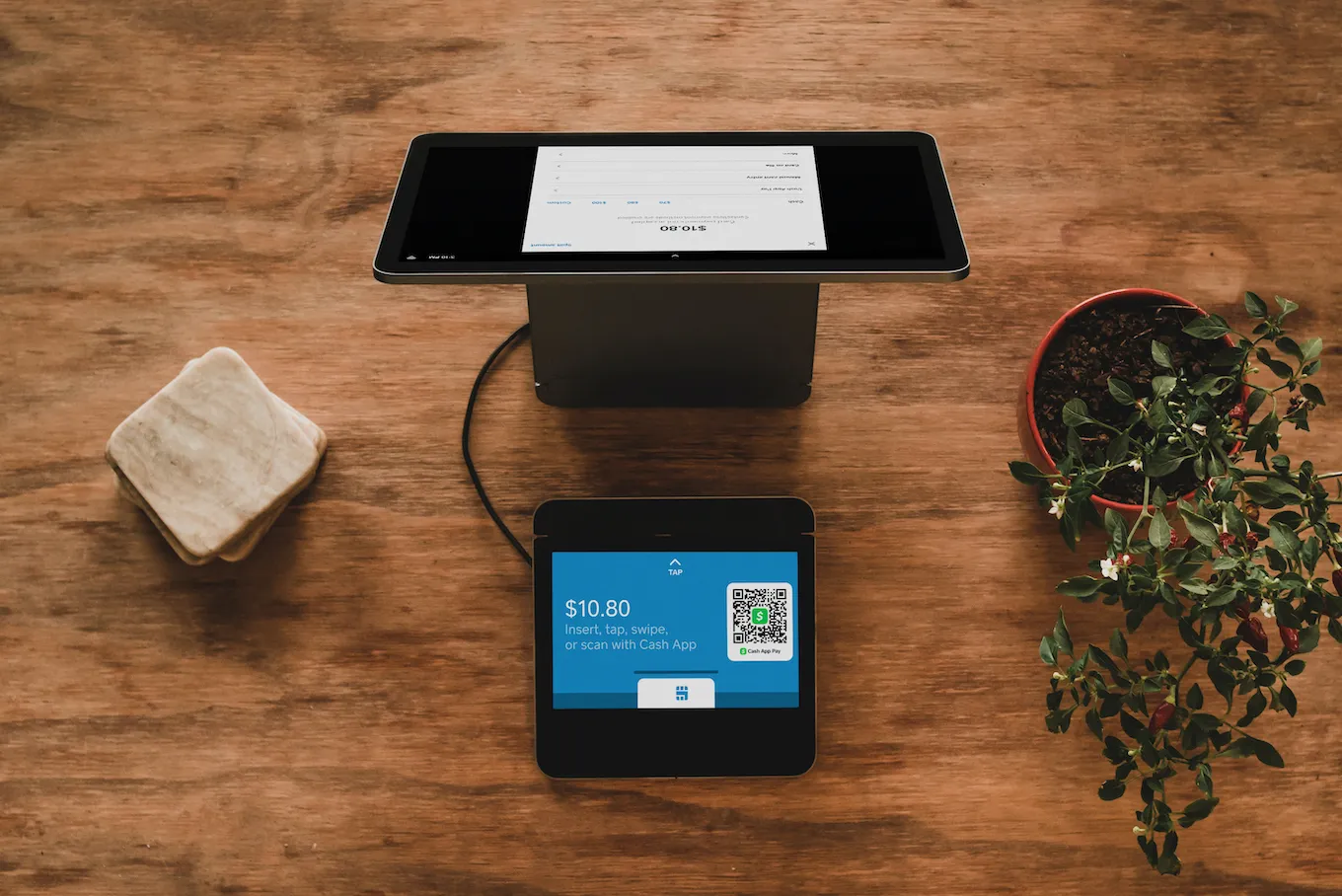 Here's how it works for businesses:
Customers scan your business's QR code at checkout to pay quickly and securely with their phone — no wallet required.
As Cash App is part of the Square ecosystem, you can manage receipts, reconciliation, and settlements of Cash App Pay within your existing Square system.
To date, there have been more than 70 million annual transacting active customers on Cash App — a potential opportunity to serve your existing and new customers using a payment method they are already familiar with.