Brigid & Bess, a home goods shop in the Dairy Market in Charlottesville, VA, is made for and by women. Named after St. Brigid of Kildare and Bessie Burruss, the wife of Dairy Market architect, owner and manager Leah Donahue employs four women part time. They host about 75–100 people a day who are mostly women. "[Women] 25–50 is my target market. So it's the mom who buys gifts for her girlfriends or, you know, it's very female-centric," says Donahue.
The 1,500-square-foot shop is full of Donahue's favorite curated novelty gifts, home decor, paper goods, and specialty kitchen items, with an emphasis on locally made products. "It's eclectic, but things that have personality or different enough that you aren't going to find [in] other places," she notes.
The need for a modern, connected POS system
Donahue had used other POS tools at her previous business, but the lack of connection made things difficult. The website inventory was disconnected from the in-store inventory, and she was concerned about having different inventory levels in different places. The continuous back and forth between different systems for different functions (like marketing and payroll) made the days even more difficult.
On top of that, her system would act up, consistently prove to be out of date, and, according to her, "simply looked old." That led her to explore other options.
As she began evaluating alternatives, she realized centralizing functions was a need. But she also wanted a platform that was user-friendly for her staff and looked nice at the checkout counter.
Finding an all-in-one centralized system
Throughout her search, finding a user-friendly retail solution for her point of sale was the biggest obstacle for Donahue. She saw that many systems on the market weren't all that easy to use, with complicated workflows to add new products. Other systems would excel in one area, such as inventory management, and fall short in other areas like, purchase orders and connectivity.
As she deepened her search, Donahue outlined her top-three must-haves for a point-of-sale system to clarify her needs:
A simple workflow to add items to the POS and website 
A streamlined process for reordering and receiving 
An all-in-one, centralized business solution
Donahue ultimately made the decision to use Square for Retail for Brigid & Bess, streamlining her retail sales, receiving up-to-date reports on her business metrics, and centralizing her business functions.
"When you're a small-business owner, you wear so many different hats. To have one system just makes a whole lot more sense. To have the ease of mind that those systems are talking to each other." "

Leah Donahue → Brigid & Bess owner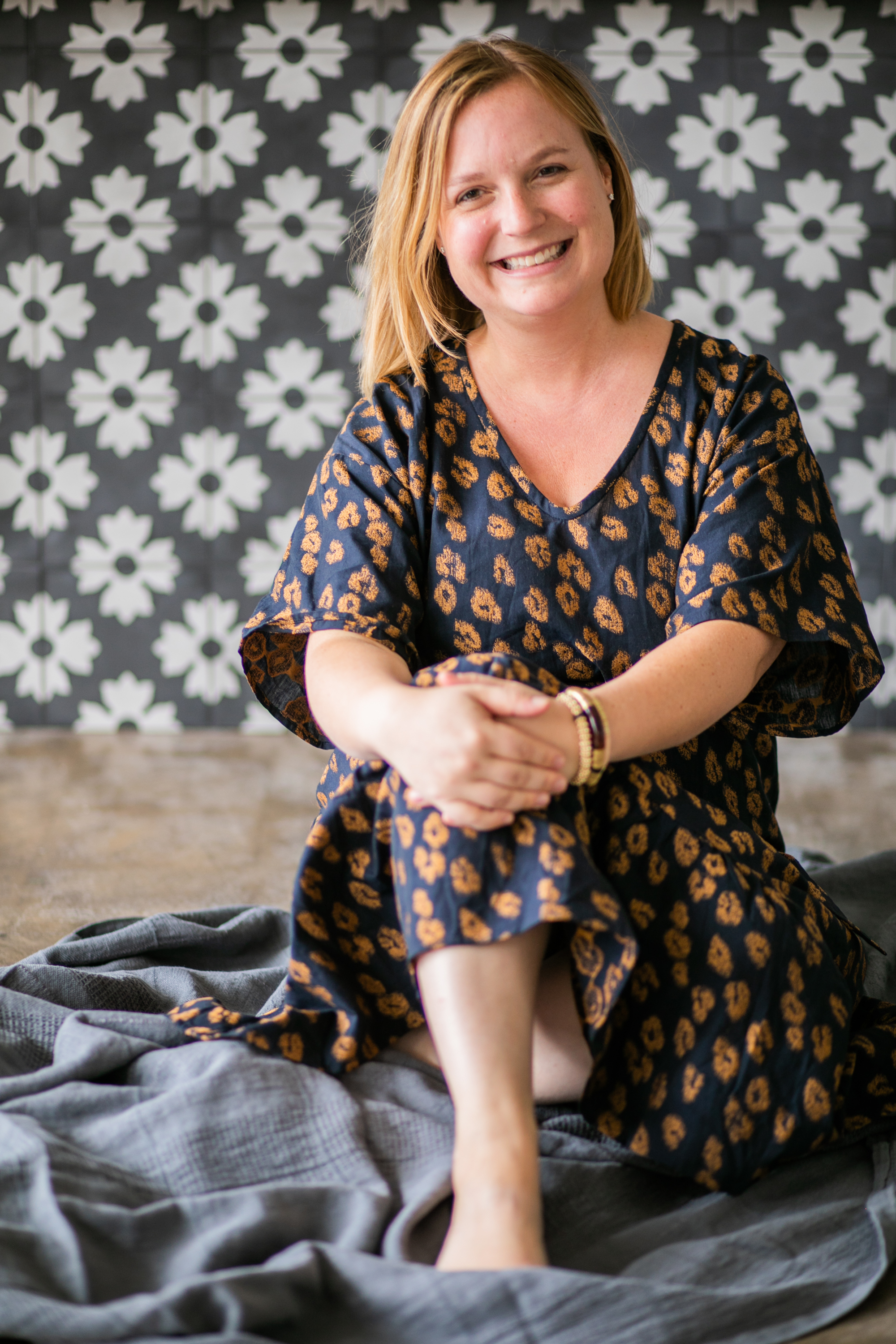 Creating new items (with) Faire and Square
As a streamlined process for retail ordering, Square for Retail integrates with Faire, the wholesale platform where Donahue orders 60% of her inventory. Items ordered on Faire automatically import into her system, leaving Donahue to only make minor edits and receive the quantities when the products arrive.
Brigid & Bess' eCommerce website has the same inventory as the brick-and-mortar store. Because item images automatically import as well, she can quickly add items onto her site, too.  
"As soon as I order something on Faire, it's automatically in my Square for Retail system. That's number one for me because I don't even have to tell Square that it's coming in. It's creating those items for me. I might have to go in and edit them on a detailed level, but they're in the system," Donahue explains.
Reordering and receiving with reports
Detailed reporting helps Donahue see how the business is doing. She regularly uses Square for Retail reports to see transactions and compares them to the previous month and year. She consults the cost of goods sold report each year, and she keeps watch on inventory levels by checking low-stock reports, which serve as a reminder for her when it's time to restock. 
She uses Square for Retail purchase orders for reordering, making it easy to communicate with vendors outside of Faire. With POs, she can print the price tags straight from the purchase order and barcodes are automatically created for new items. 
"I can easily see where I'm low on inventory and just type it into the purchase order and email my contact. When it arrives, my employees can easily check off that order and confirm if things are missing from that order, if there's a back order. It's easy for me to track in one place as well," says Donahue.
The benefits of a connected system
The all-in-one, centralized solution of Square has greatly benefited Brigid & Bess.
She uses Square Email Marketing and loves that customers who order online can be automatically added to her email marketing lists. Email marketing has had a measurable ROI for Donahue, resulting in $800–$1,000 of additional revenue every other week, coming directly from an email blast sent to her customers.
She also relies on Square Team Management to track her employees. They can clock in and out in the same system, so everything is in one place. Additionally, Square Payroll takes the anxiety out of processing payroll, making it a cinch for Donahue to pay her staff. 
Some of the key results Donahue has seen since using Square include:
25% increase in online sales
3 hours per month saved when entering new product lines into the system and reconciling inventory
"I use Square for my website, for my marketing, my email marketing, for my employee timecards and schedules, and management for my payroll, for all of my inventory needs. And they're all connected, right? So I really do have one login that is for all the major parts of my business. And that's been the most helpful for me — just the ease of use and the ease of navigating all those things." "

Leah Donahue

→

Brigid & Bess owner