It's National Small Business Week — a time to celebrate all the independent sellers that make up the backbone of the American economy. Every day this week, we'll be featuring Square sellers who have not only built thriving businesses from the ground up, but are also working every day to make their communities better.
We're kicking off our #SmallisBig series with a profile of Social Imprints, a printing company located in San Francisco's SoMa district.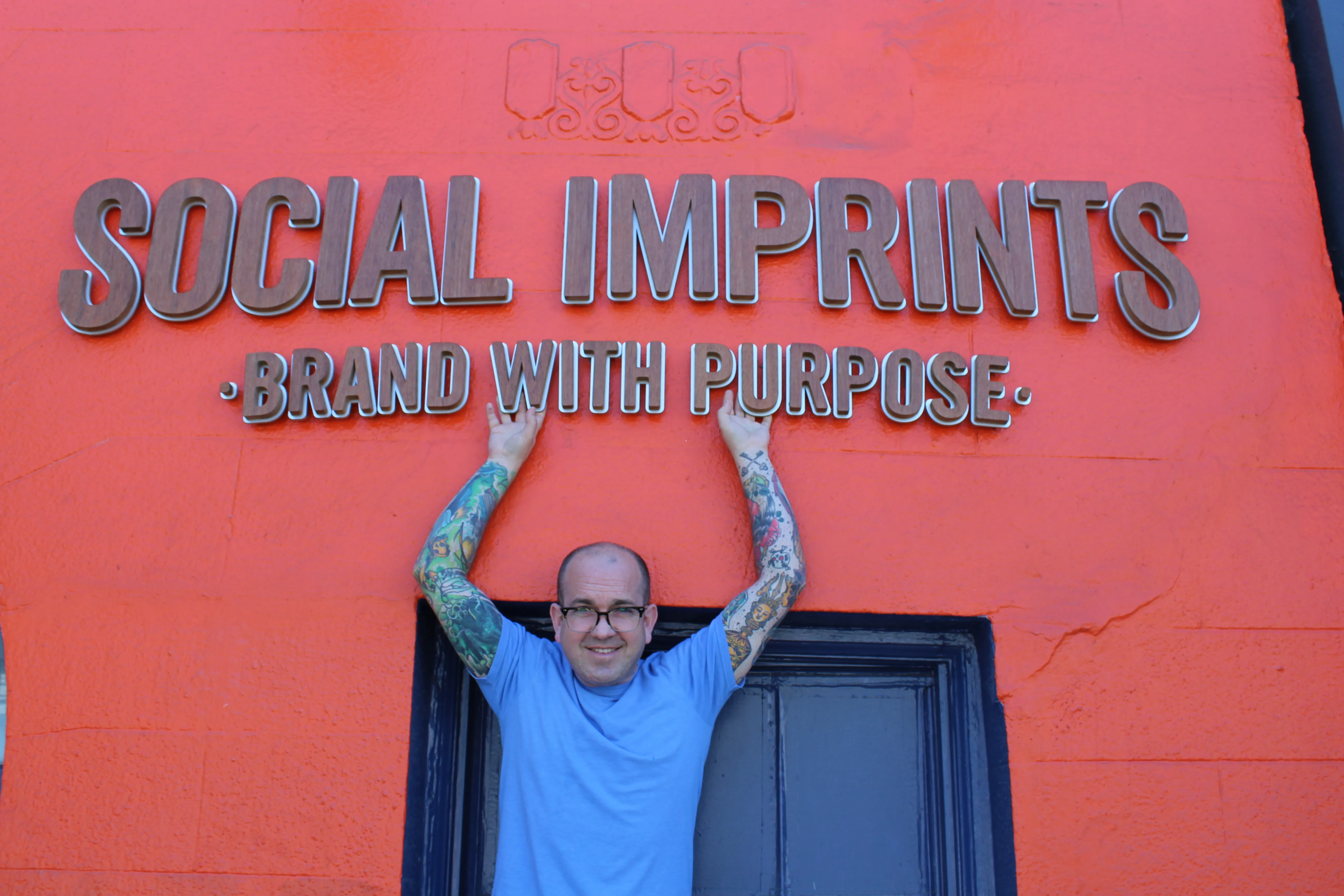 Walk around San Francisco any given weekend and there's a good chance you'll bump into someone wearing a tech logo T-shirt. There's also a good chance that the shirt was made by printing company Social Imprints.
In business since 2008, Social Imprints now has nearly 300 clients — printing things like apparel, posters, and mugs for companies like Airbnb and Dropbox. Business is booming: The company is on track to make nearly $10 million this year and is projected to bring in nearly $50 million over the next five years.
But what's even more impressive is how the company operates. Eighty percent of Social Imprints' staff is made up of recovering addicts, formerly incarcerated individuals, and those with less than a high school education. The company hires people with zero experience and trains them in all aspects of the business — from printing to sales and management — providing huge growth opportunities for people who would have otherwise had very few options. "Everybody who comes in gets outfitted for a career path," says CEO Jeff Sheinbein.
What's more, Social Imprints pays its employees well above the industry average, starting even people who have never had a job at $17 an hour. And with clear growth paths within the company, there are always opportunities to advance in both earnings and skills. "I have someone who started at $17 an hour and now makes $100,000 a year," says Sheinbein. The company also pays for fifty percent of everyone's health insurance and offers free support counseling. It encourages its employees to continue their education, footing the bill for things like GED prep courses or photography classes.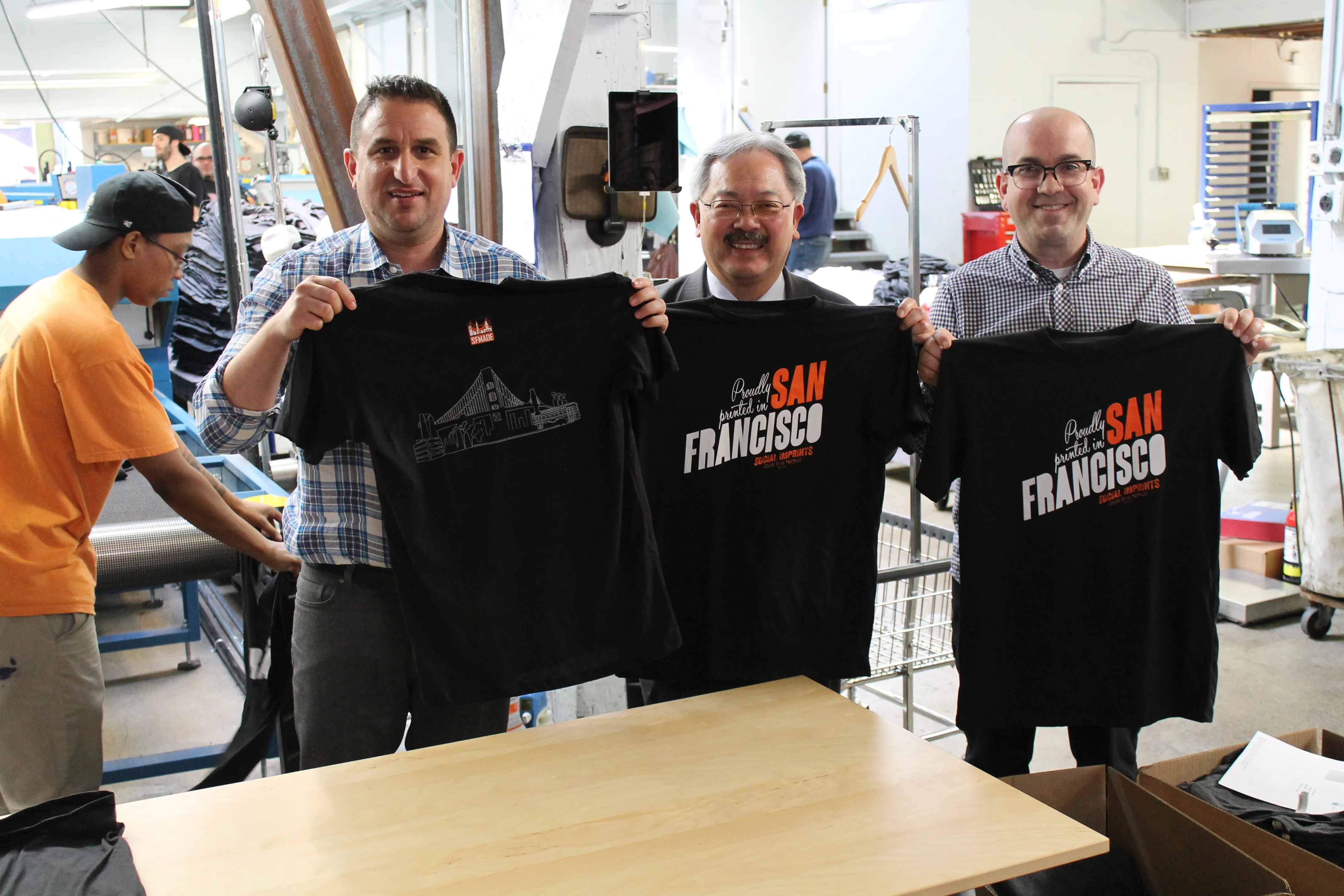 But perhaps the coolest aspect of Social Imprints' business model is that it makes its employees part-owners, offering generous profit-sharing packages. Once people have been with the company for nine months and have been voted in, they have a say in nearly every aspect of the business — from strategy to hiring and firing. "All major decisions are put to a vote," says Sheinbein. "I want to empower employees the same way a CEO is empowered."
In this vein, Sheinbein runs everything as a completely open book. All of Social Imprints' financial statements, business plans, and even employee salaries are public to everyone in the company. "And if they don't know how to read financial statements, we'll teach them," says Sheinbein. "If you understand the business, you're more invested in it."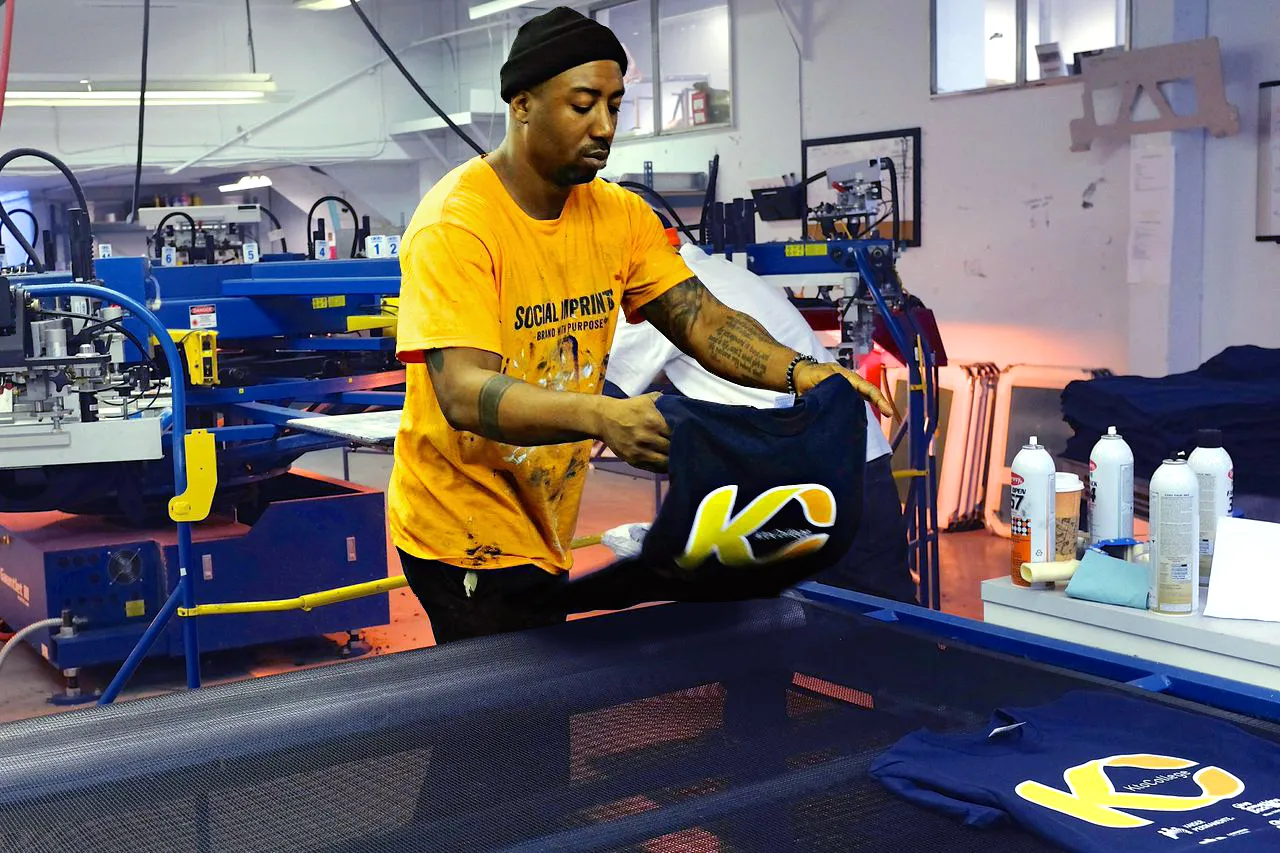 The strategy has been paying off. Alongside its sales growth, the company rarely sees employee turnover. Its clients are also happy — Social Imprints averages a 4.65 (out of 5) satisfaction rating among its customers.
What's next for Social Imprints? It's looking to be the first social enterprise to enter the software business. The company is hard at work creating a software platform from scratch that can handle a print order from start to finish. With that in place, it'll have the infrastructure to offer services to what Sheinbein calls the "big whale" tech companies — the Googles, Ciscos, and Yahoos of the world. And if its trajectory so far is any indication, Social Imprints is well positioned to make that happen.
Social Imprints uses Square to sell merchandise at events like SXSW and Maker Faire.